Photos
Julia Holter takes oddities to new extremes at London show
Los Angeles songwriter's most recent album, 'Have You In My Wilderness', hinted at a pop sensibility. But tonight's gig explores strange, intoxicating depths.
On last year's 'Have You In My Wilderness', Los Angeles composer Julia Holter took all the oddities of her previous records and steered them towards a lighter, sparser and more pop-oriented direction. Pop is a stretch, actually. But her traditionally obtuse style, opting for strange corners instead of instant fix hooks, took on a new sensibility. On the album's best moments, she created vivid scenes of a life thousands of miles from home - taxis passing by, monsoons pouring down, strangers catching her eye.
Live, to even remotely mimic 'Have You…''s otherworldly spirit is a challenge that would defeat the most determined of performers. On one of the final shows of her current tour, Holter instead opts to further explore what makes her stand out: vocals that dive between traditional notes, arrangements that collapse in on themselves. If highlights from 2013's 'Loud City Song' and 2012's 'Ekstasis' were artfully bizarre, at Shepherd's Bush Empire they're stretched even further. Even the straight-down-the-line beauty of last year's 'Feel You' is complex to an extreme, appearing impossible to replicate.
For every song, she's backed by a viola, double bass, saxophone and percussion. Debuting a chaotic new number, a bagpipe-player appears for a quick cameo. And on 'The Falling Age', a nine-minute juggernaut stretches beyond previous limits. Half the crowd are hypnotised and lost for a moment - the other half edge towards the bar.
What's captivating is how Holter delivers this twisted, tightly-wound, intentionally odd performance with such a casual style. Midway through songs, she'll toss unwanted sheet music to the floor. She arrives on stage with these papers, all jumbled up and out of order, and takes a couple of minutes' silence to arrange everything. This feels like less a determined exhibition of the unexpected, more a simplification of what makes her so special.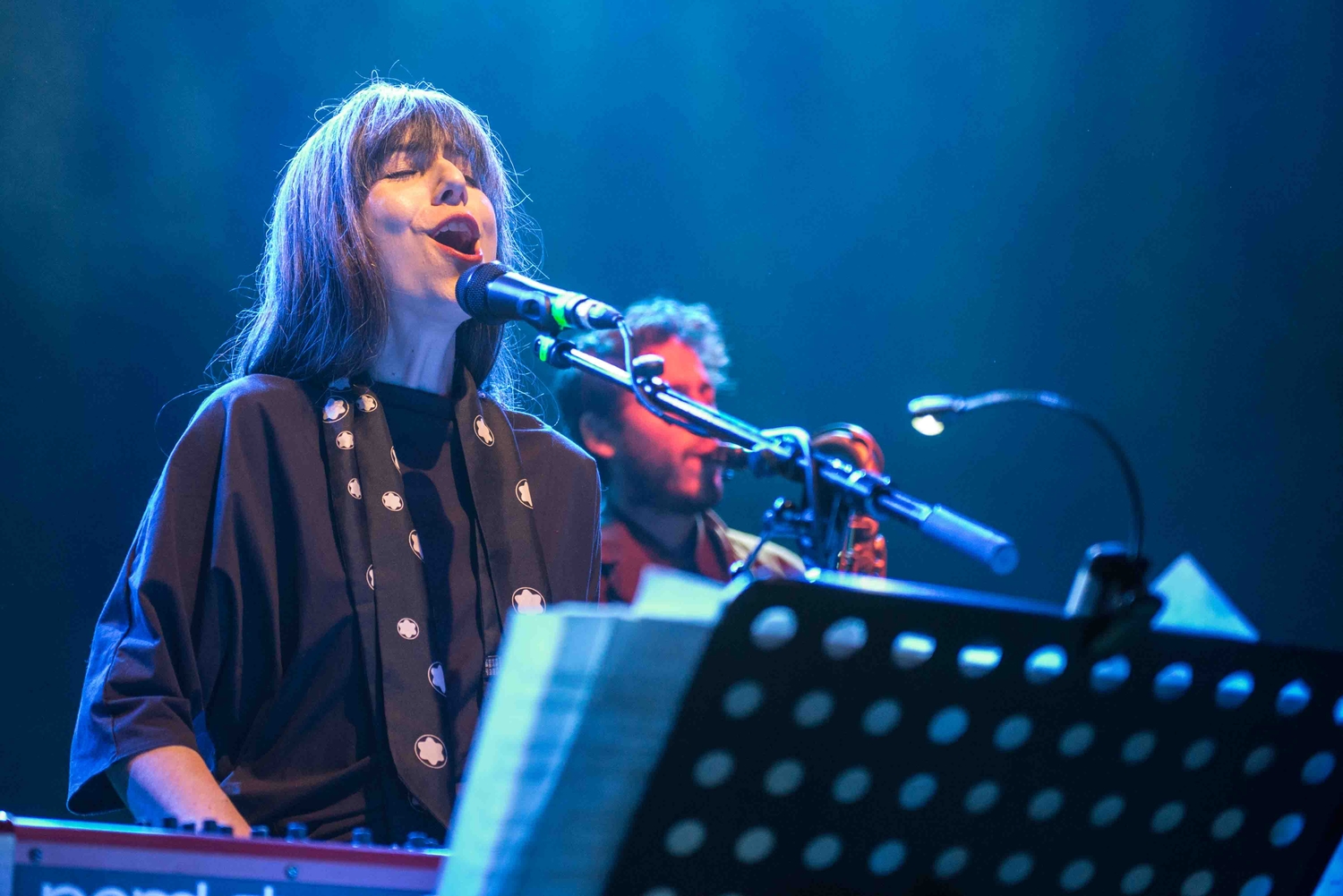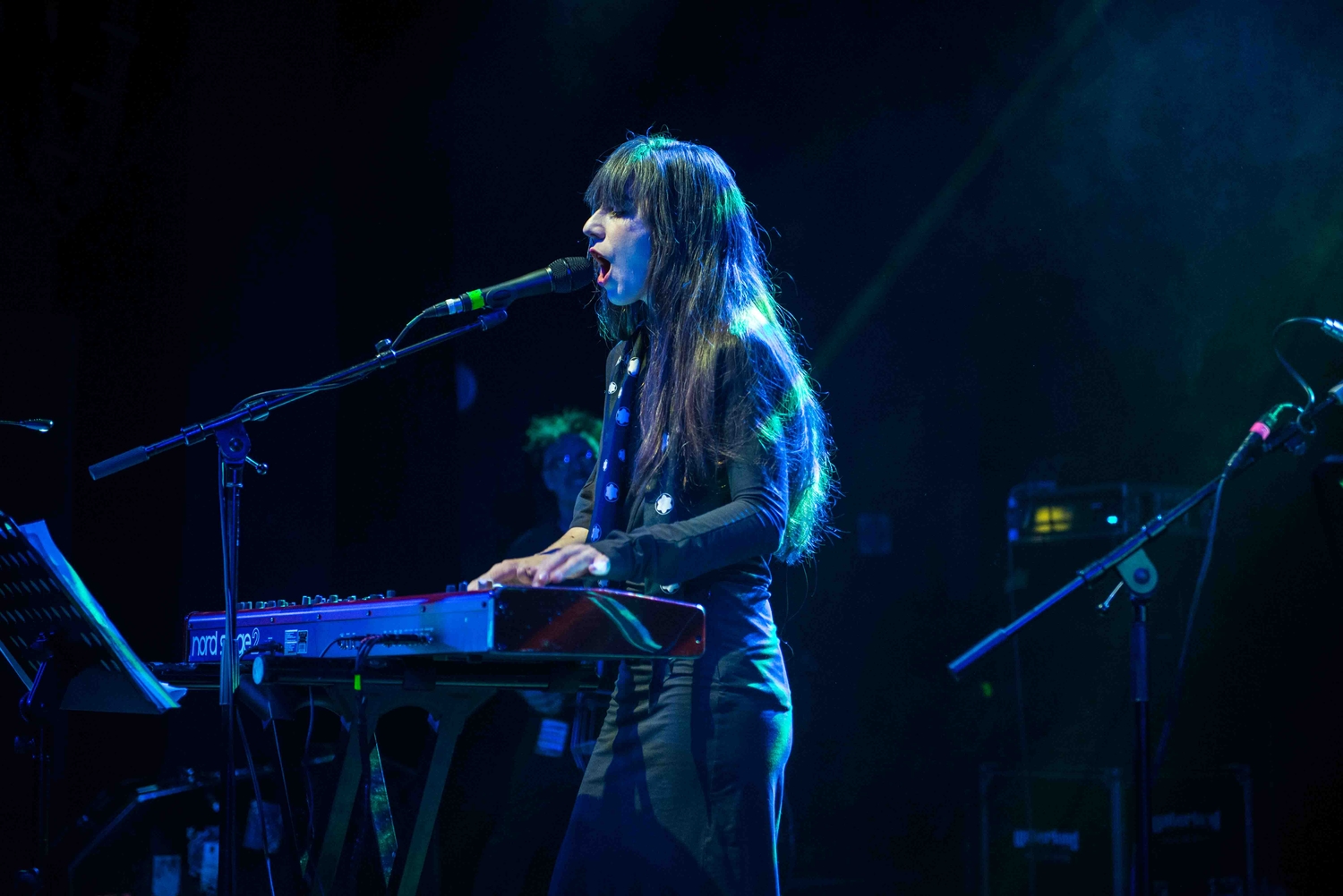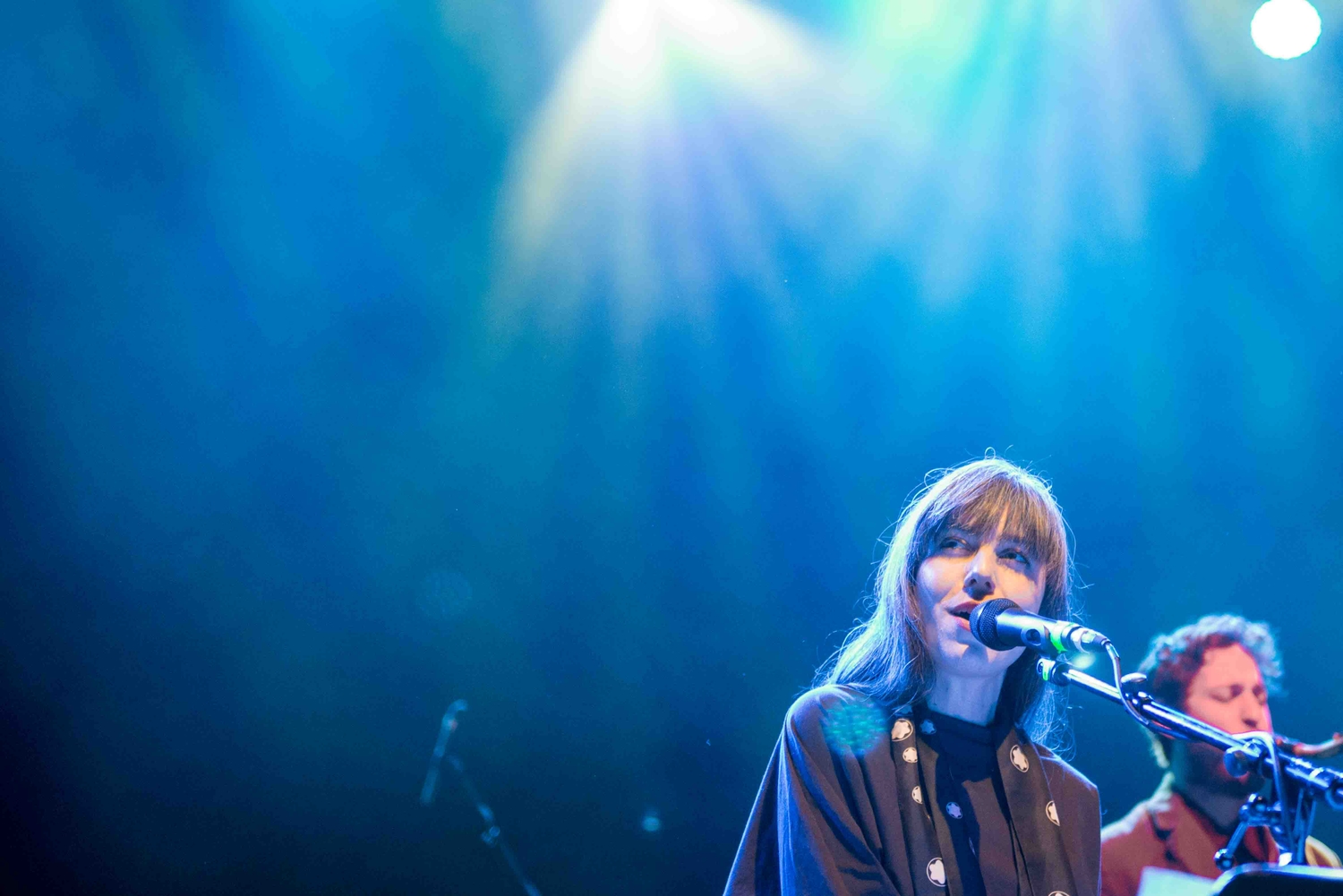 Read More
Featuring James Blake, Romy, Marika Hackman, yeule and more.