Festivals N*E*R*D, Nile Rodgers & Chic and Stormzy round-up day two of Lowlands 2018
Miles Kane, Sofi Tukker and Ho99o9 also played sets on day two of the festival.
After an eclectic first day of Lowlands festival - which saw sets from Gorillaz, BROCKHAMPTON, Nils Frahm, Amyl & The Sniffers and more - we're back for day two of the Dutch festival and it's a similarly strong mash-up of genres today, spanning electronic, pop, grime, hip hop, rock and more on the festival site located about an hour's drive from Amsterdam.
Kicking things off, it's Sofi Tukker. New York electronic duo Sophie Hawley-Weld and Tucker Halpern bring a much needed boost to the festival with their thumping dance-pop in the early afternoon.
Excessively unpretentious and all about pure energy instead, the tent for their set is packed-out from the get-go with people dancing right from the front to the back of the crowd. Mashing up trashy europop with a sense of silly europhoria, the likes of 'Fuck They' and the quite predictably batshit chorus of 'Batshit', manages to soothe any lingering hangovers and day two of Lowlands is off to a high-energy start.
His debut album 'Gang Signs & Prayer' may have been the first ever independently released grime album to hit no.1 on the UK charts, but judging by the huge crowd gathered way in advance of Stormzy's set, he has plenty of international appeal as well. The South London MC is pretty quick to announce what he expects from his audience at Lowlands once he bounds on stage, announcing "I want dancing, I want mosh pits, I want everyone to have a fucking good time". The crowd, predictably, obliges, whilst Stormzy matches their energy, jumping, dancing and spitting each lyric as though it's the first time he's delivered it, barely a dip in energy throughout the whole set. He makes an exception for the more mellow, slow-jam of album track 'Cigarettes and Cush' and throws a curveball by throwing in Ed Sheeran's 'Shape Of You' (which he provided a guest verse for on a remix version of track last year), but otherwise it's a dynamic, high-energy yet incredibly humble set from a performer whose ascent to stardom seems hugely well-deserved.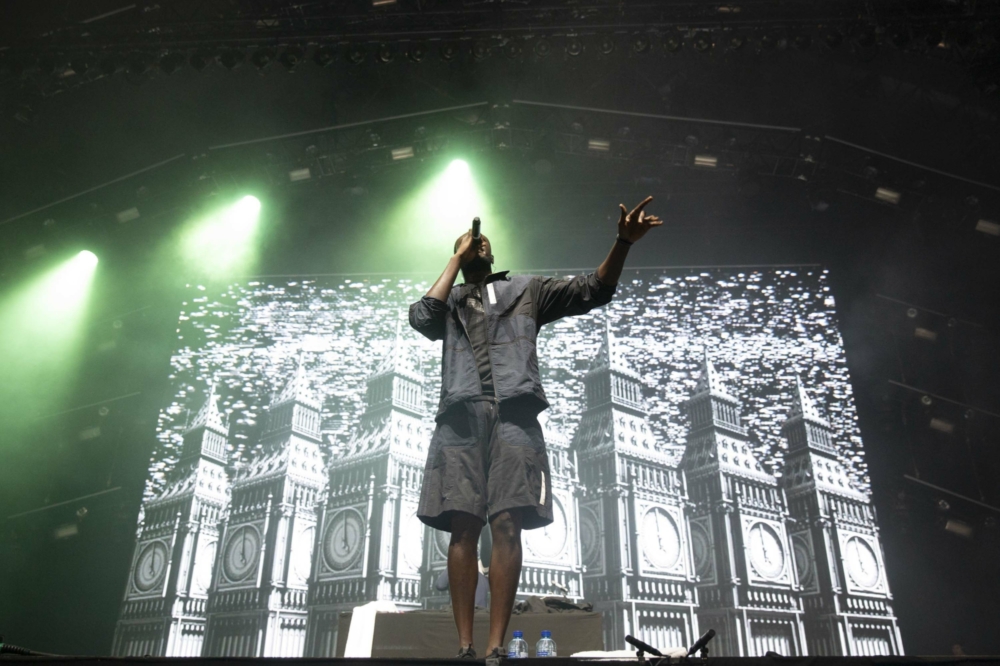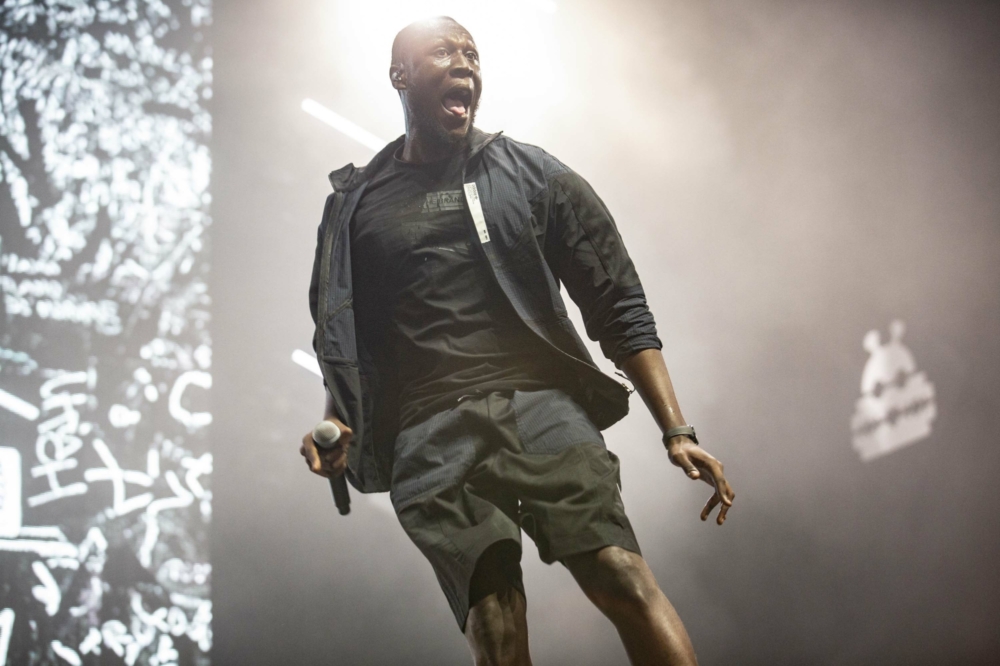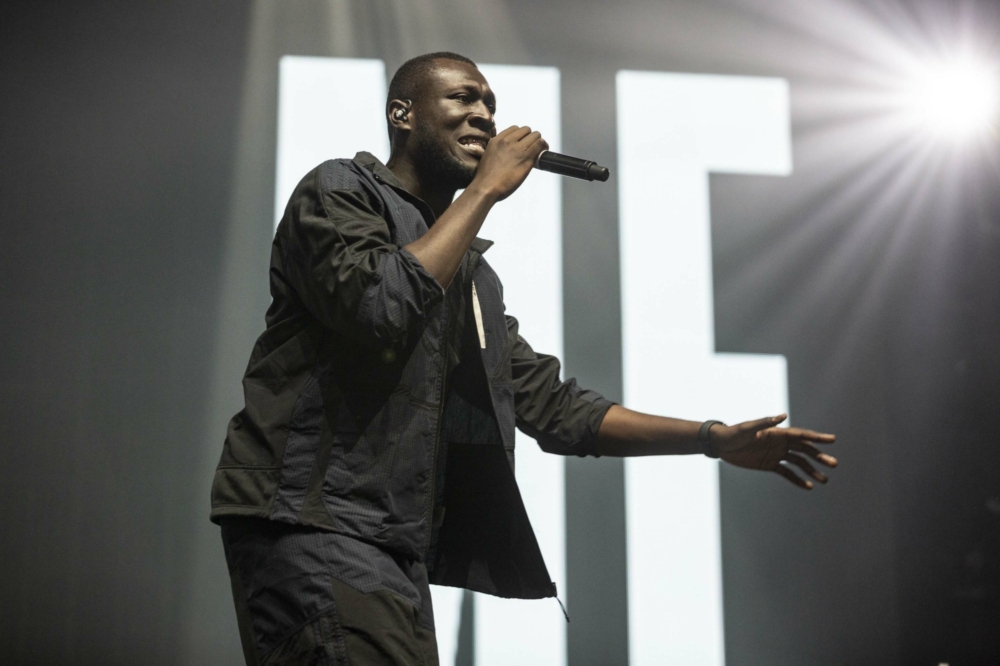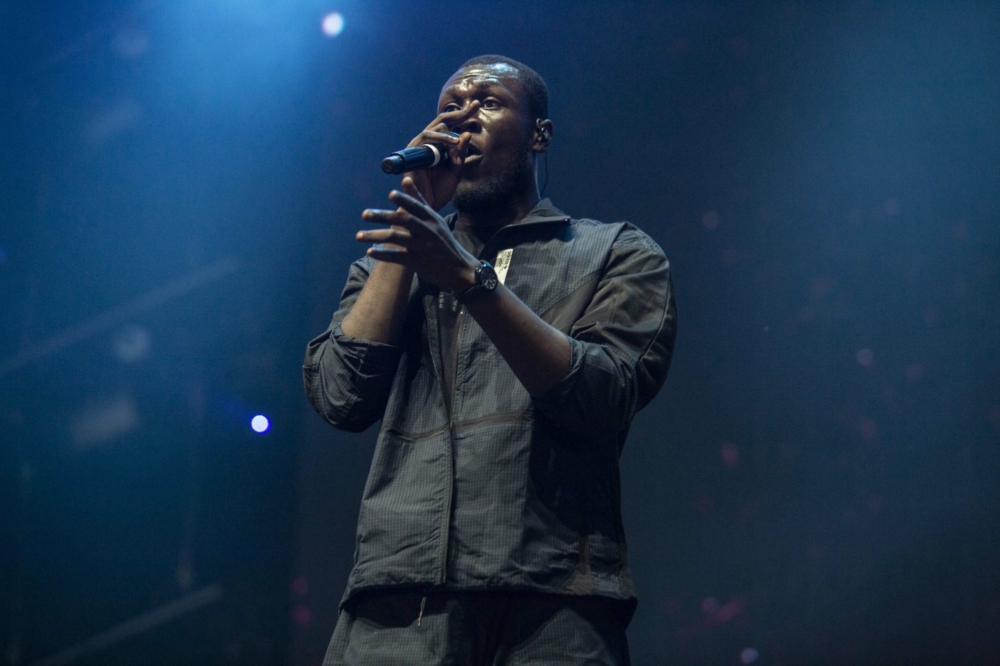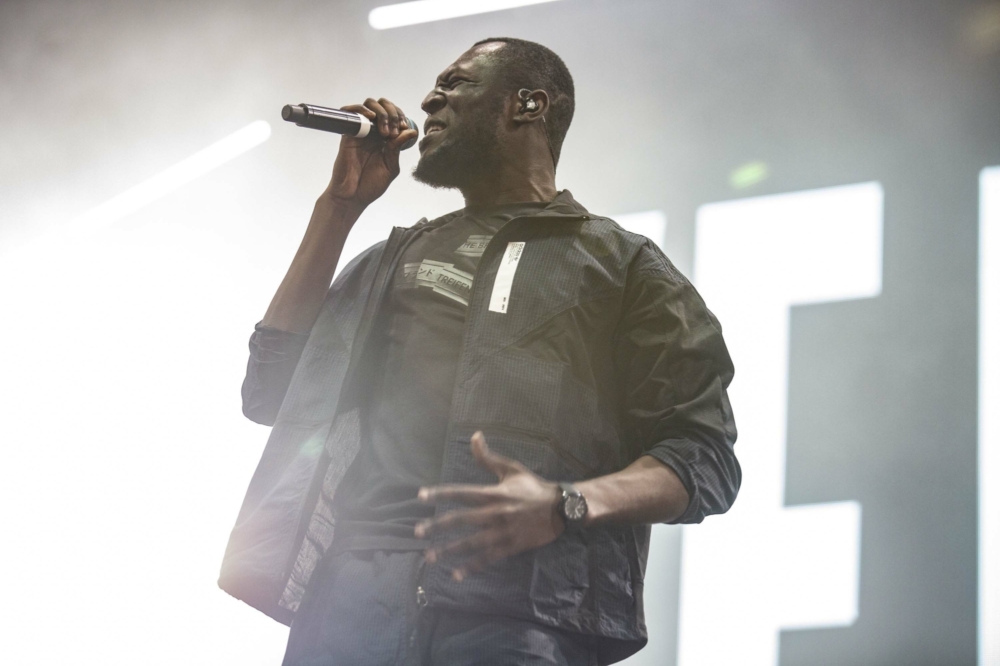 Whilst New York duo Ho99o9 fascinate with their experimental hip hop on one of the festival's smaller stages, everyone else is headed over to Nile Rodgers & Chic, who charm a vast crowd spilling out way beyond the tent with a set of feel good hits. Their set is a seventeen-song strong mash-up of Chic favourites and covers of songs Nile Rodgers produced and/or wrote and with songs like Madonna's 'Like A Virgin', David Bowie's 'Let's Dance', Diana Ross' 'I'm Coming Out' and Daft Punk's 'Get Lucky' making an appearance, it's hard not be swept up in a site-wide, karaoke-like singalong.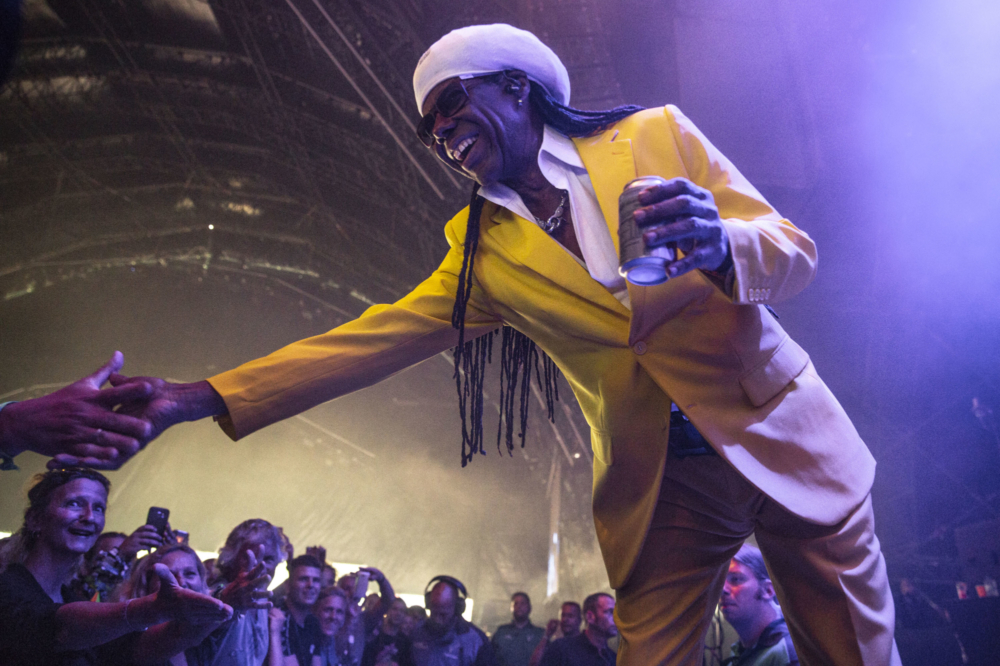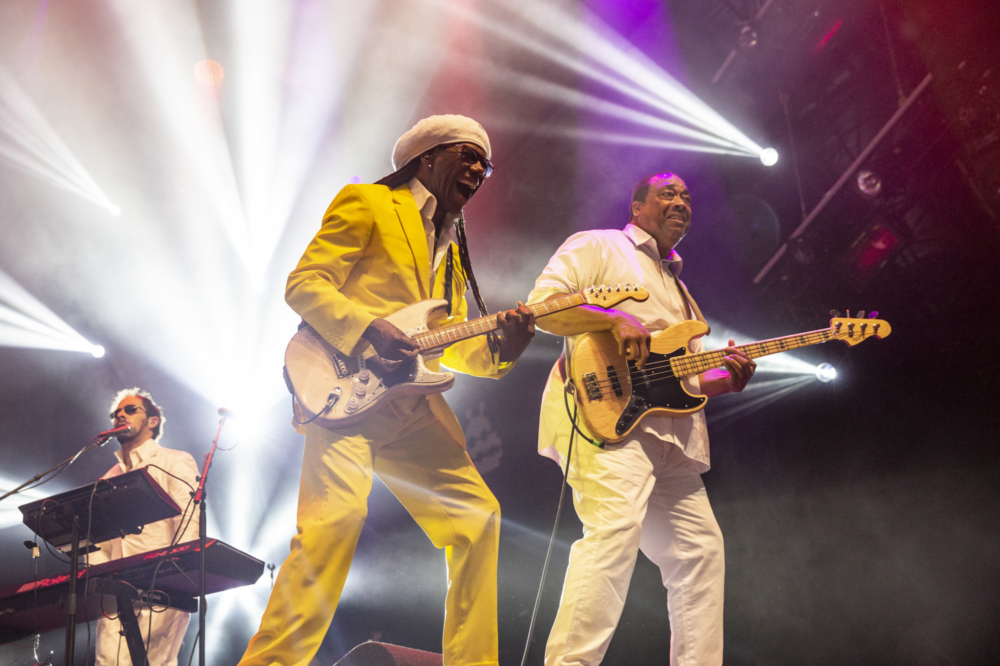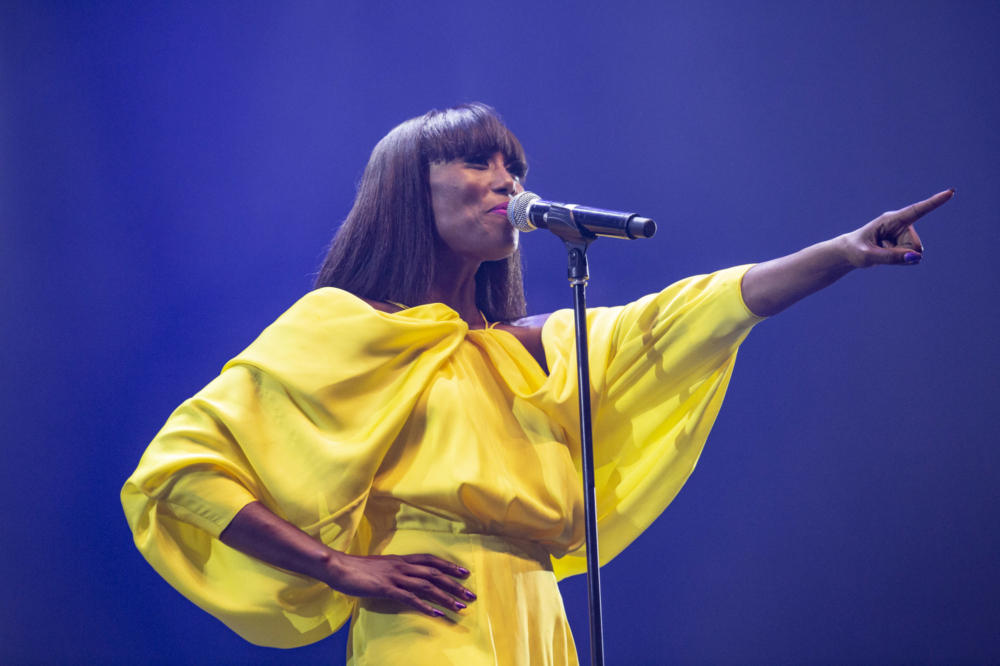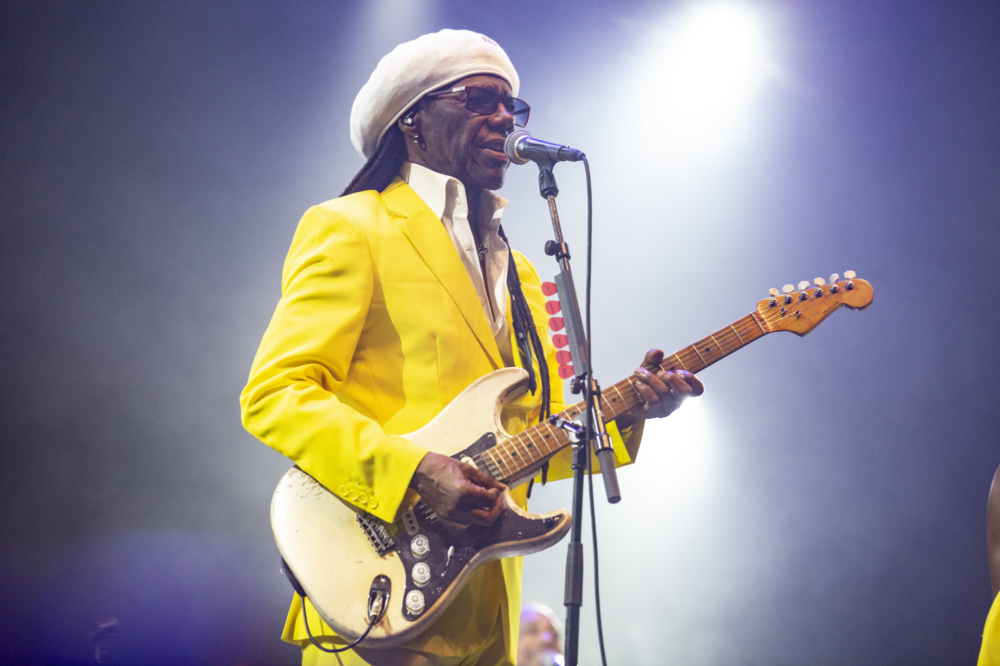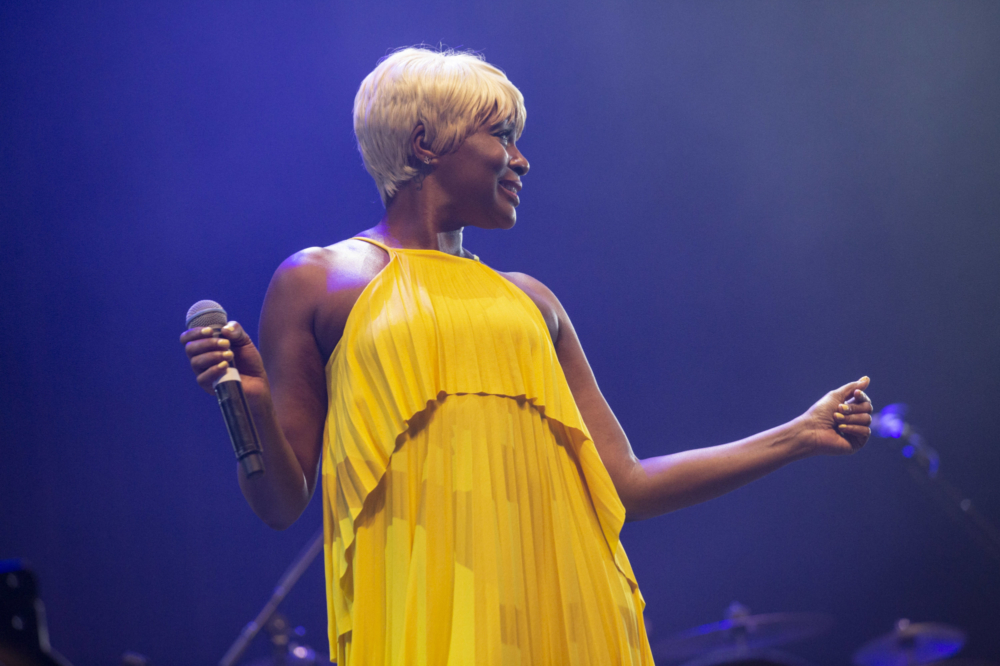 Over to Miles Kane then, who clad in a white suit, swaggers through cuts from new album 'Coup De Grace' with all the usual bravado you might expect. It's all business as usual until right at the end of the set where he throws in a brave but slightly cringey rendition of Donna Summer's 'Hot Stuff'. It's something he seems to have made a permanent addition to his setlist this summer, and, admittedly, it's not something we're not overly keen to be seeing again in a hurry.
Back at the main stage, it's time for headliners N*E*R*D, who give a set that's, at times, fun but just a little confusing at others. It's a tad embarrassing and feels slightly ingenuine when just one and a half songs into the set, Pharrell Williams announces "It's a big crowd! This is the most lit festival we've been to all year!", only to look around to find the crowd a little sparse and lagging in energy.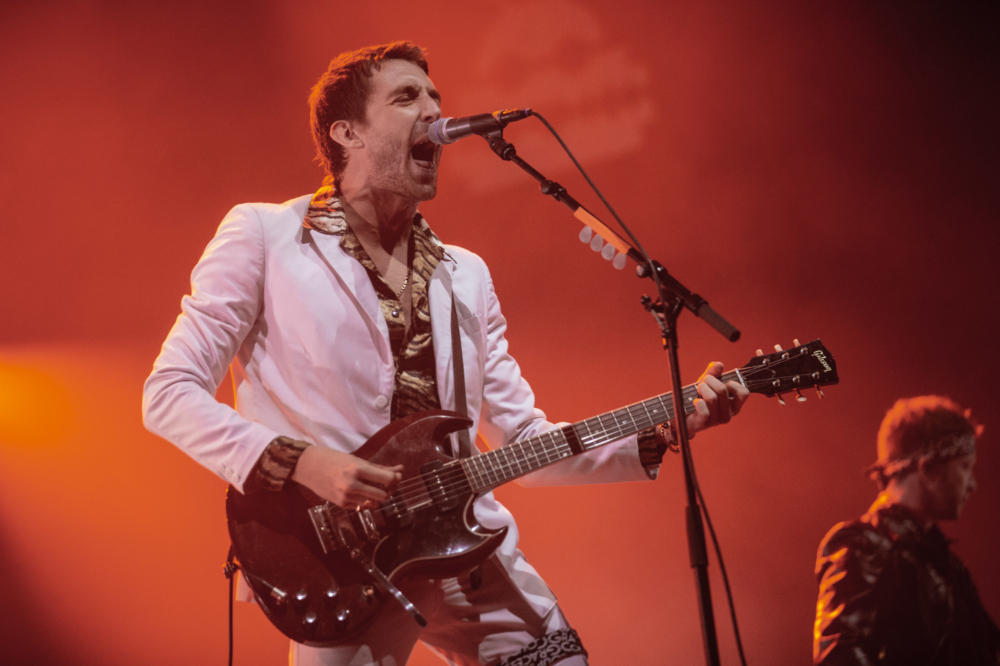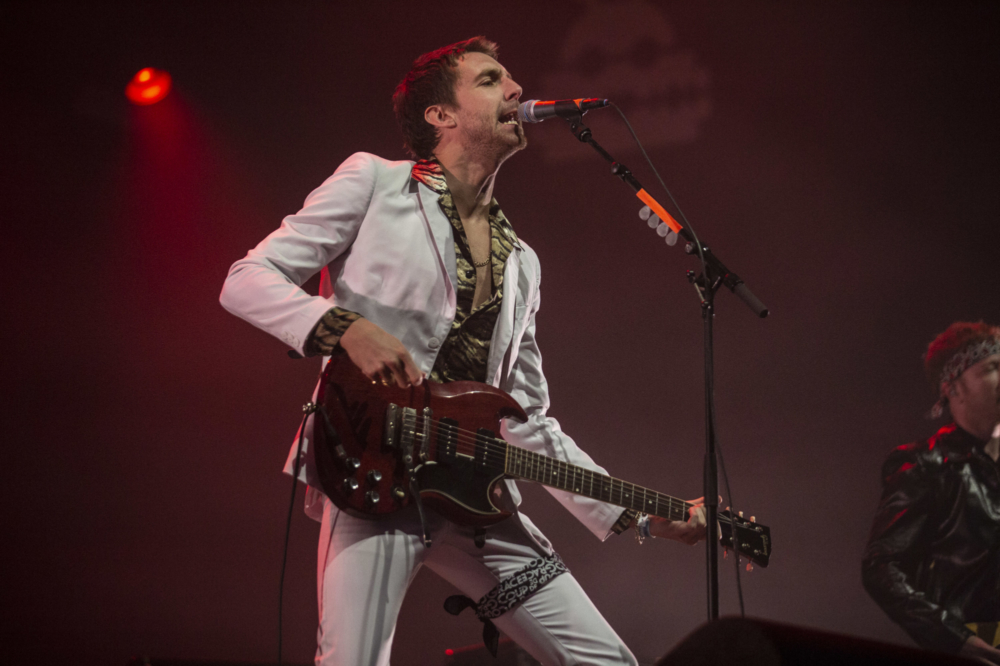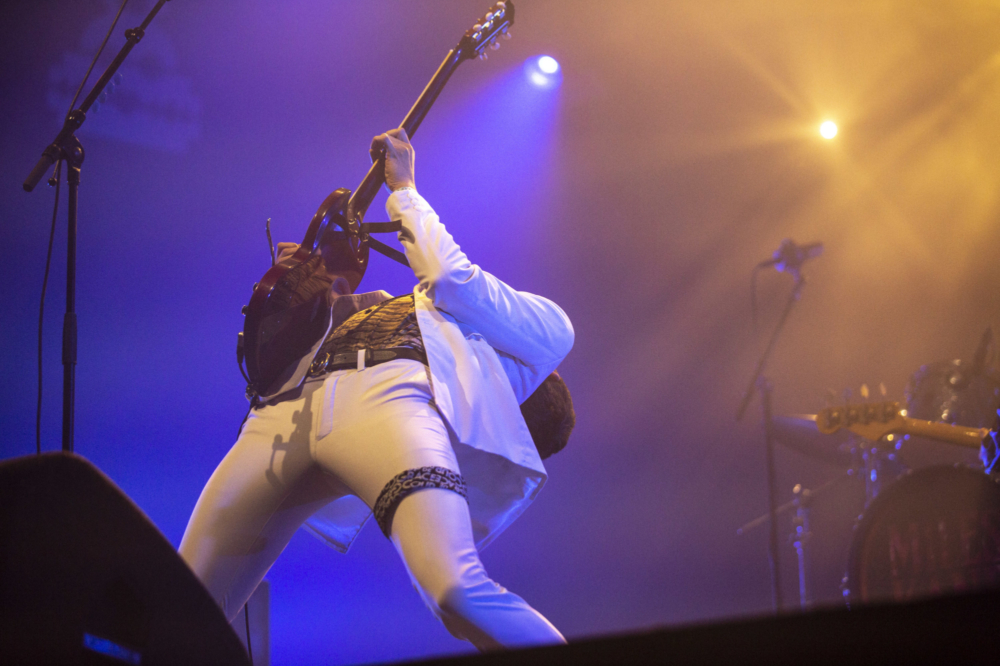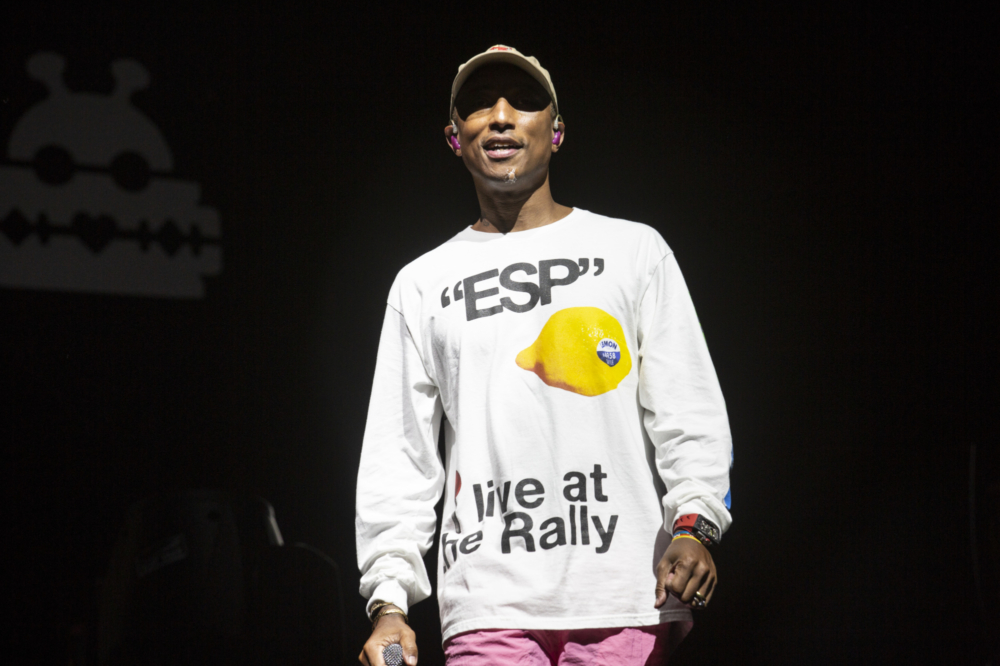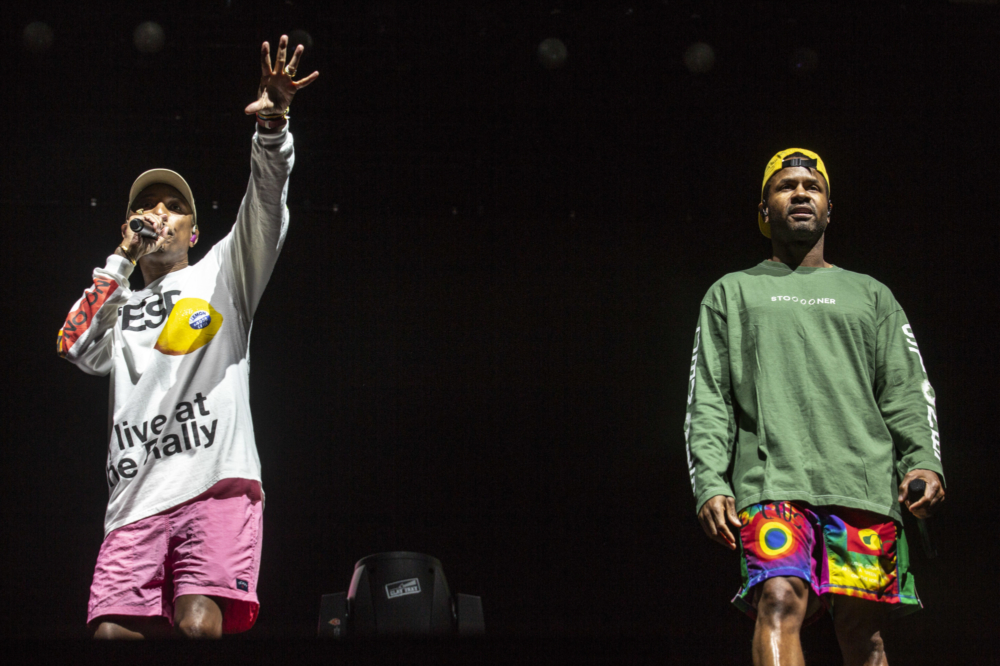 Things pick up later though. Mid-set, there's a megamix of tracks produced by The Neptunes (the production duo of the band's Pharrell Williams and Chad Hugo), that runs from Gwen Stefani's 'Hollaback Girl' into Nelly's 'Hot In Here' into Beyoncé & Jay-Z's 'Apeshit' and it's all light-hearted, dance-along fun. Well, it is until they drop Robin Thicke's 'Blurred Lines', and the energy lets up considerably, with N*E*R*D perhaps not having heard that the sleazy, misogynistic track has effectively been cancelled.
There's still more curveballs to come though. They throw in ramped-up cover of the White Stripes' 'Seven Nation Army', interspersed with snippets of N*E*R*D's 'Everyone Nose (All The Girls Standing In The Line For The Bathroom)', which somehow just about makes sense, but overall, there's something missing here and they don't quite carry things off strongly enough for a Saturday night headline set.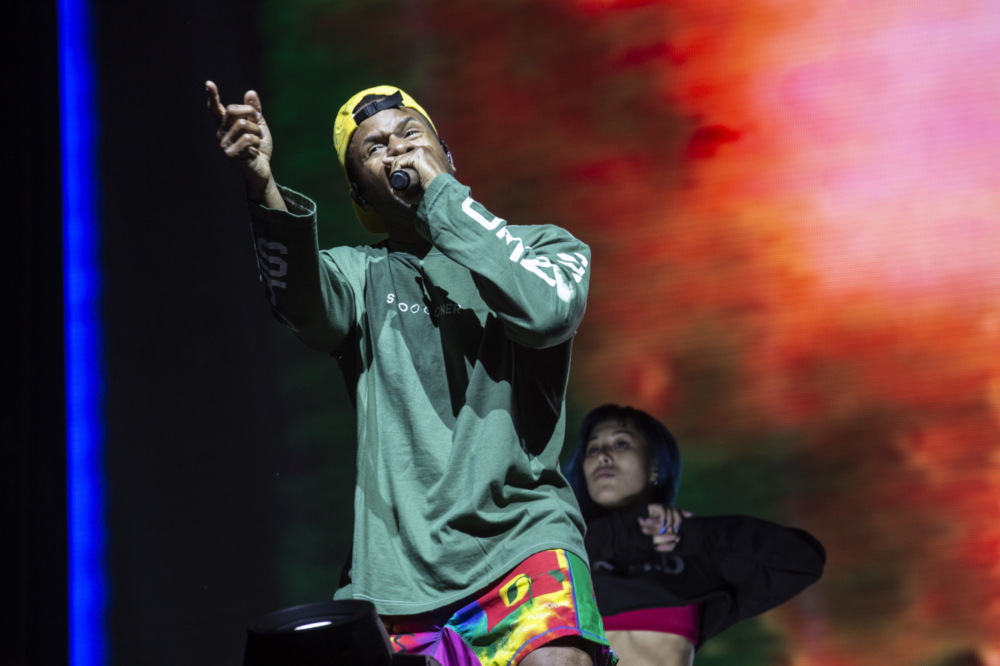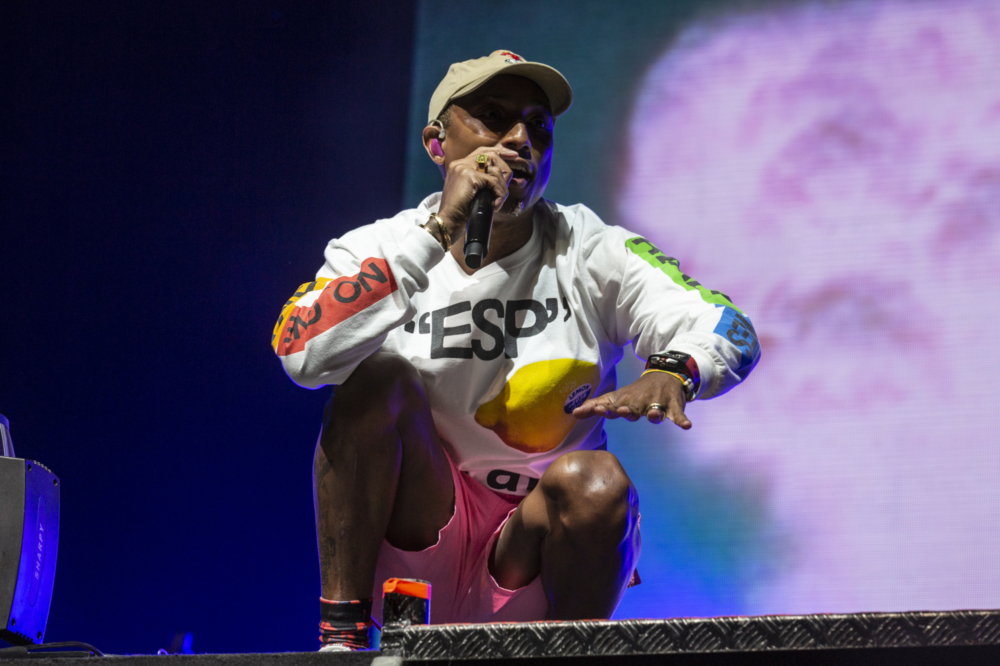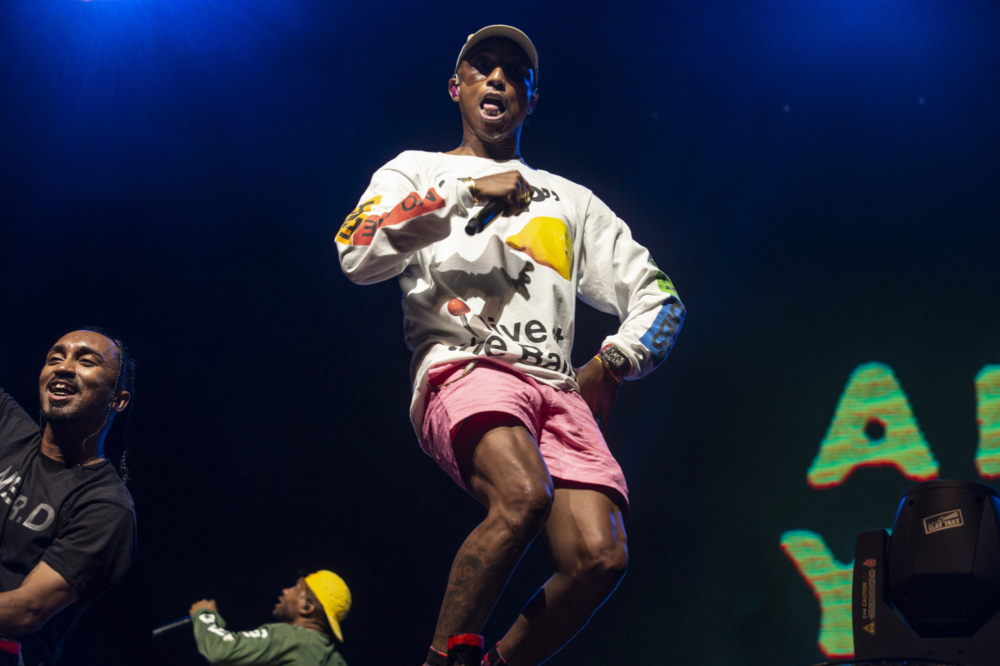 Get your copy of the latest issue
Read More