Future Islands and Franz Ferdinand also shine on a blistering weekend by the seaside in Lisbon.
For Britons at least, European festivals can sometimes look like one big muddle of near-identical line-ups with few abundantly clear reasons to choose one over all the others. This year though, Lisbon's NOS Alive has managed to carve out a clear identity with its line-up, and for a certain kind of music fan, it looks something like paradise.
The (almost entirely male, rock-orientated) line-up is nicely counterbalanced by JAIN early on the Thursday. The hyperactive French pop star is spellbinding on stage, and possesses an arsenal of house-meets-pop bangers which go down deliciously on the festival's first afternoon. The guitars worm their way in via Wolf Alice next on the same Sagres stage - a tent with open sides that provides an intimate anecdote to the cavernous, often impersonal main stage. The title from 'Visions Of A Life' sounds absolutely massive, a performance of 'Lisbon' is predictably meta and received wonderfully, and Wolf Alice have never looked more confident.
Over to said main stage it is for Nine Inch Nails, who greet sunset with a wonderfully dark, sexy hammerblow. Trent Reznor and co manage to be heavy-as-hell and danceable at once, punctuating their industrial rock punctuated with bleeps, bloops and sounds from the weirder corners of techno clubs. The set's closed with the pummelling emotion of 'Hurt', and Nine Inch Nails' ability to move both the heart and the feet is stronger than ever.
A significantly more radio-friendly set from Snow Patrol follows, before Arctic Monkeys continue their mammoth summer festival tour on the back of 'Tranquility Base Hotel & Casino'. The tour has been a triumph from start to finish, but tonight, things slot into place even more wonderfully: 'Tranquility…' songs are given extra flourishes and more space to breathe; they slide in between back catalogue cuts seamlessly; Alex Turner parades around the stage, a frontman surveying his kingdom. "This is a song from 2004. When we wrote it, it meant very little to us," he dryly shares before 'I Bet You Look Good On The Dancefloor'. "Tonight it means even less." To him, maybe, but to the riotous 60,000 Portuguese in attendance, they've never meant more.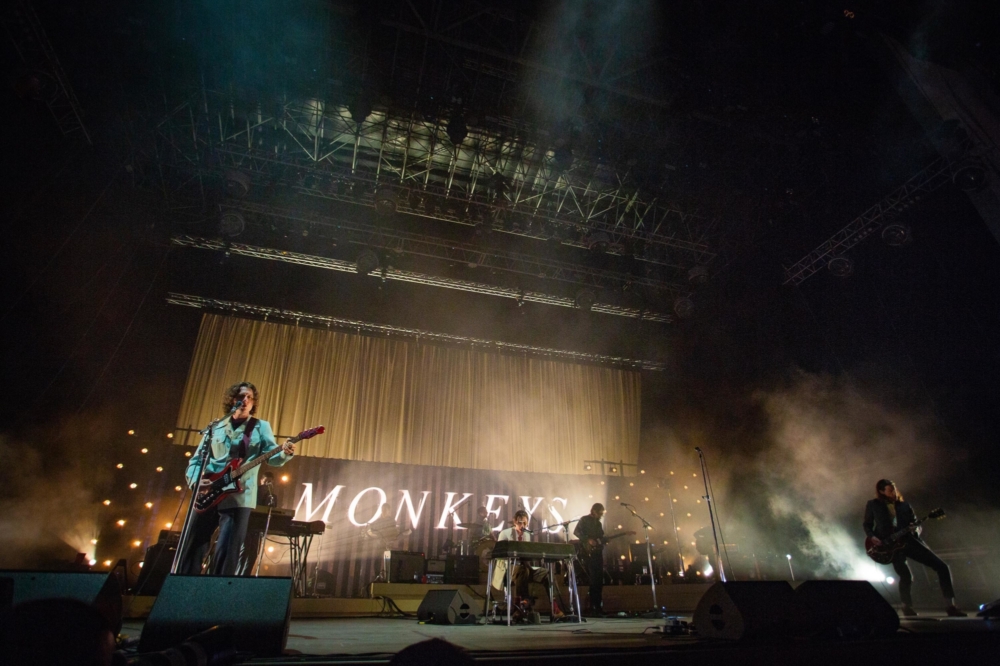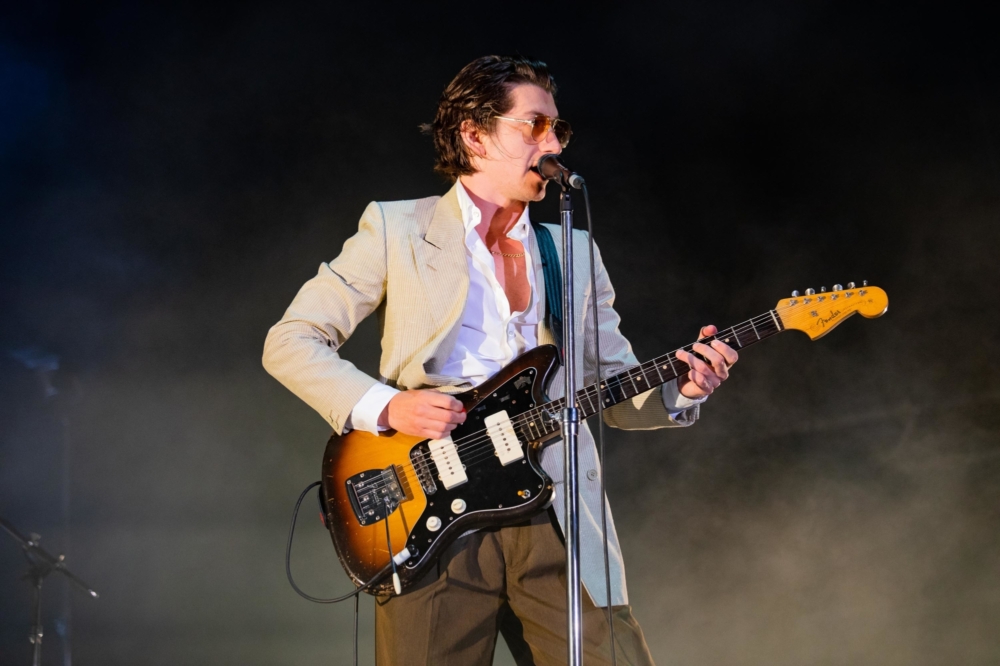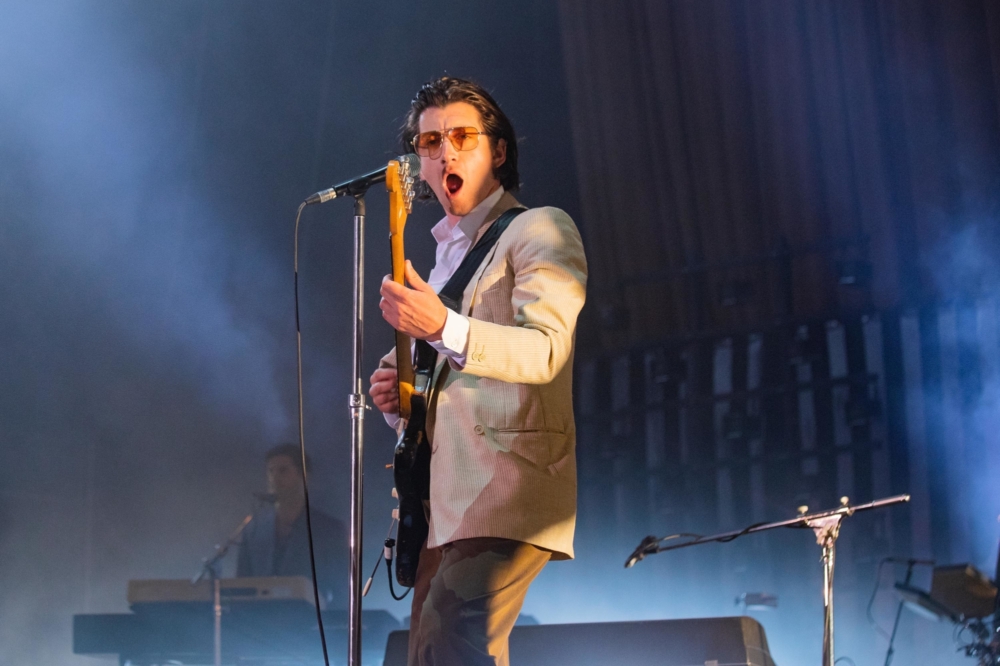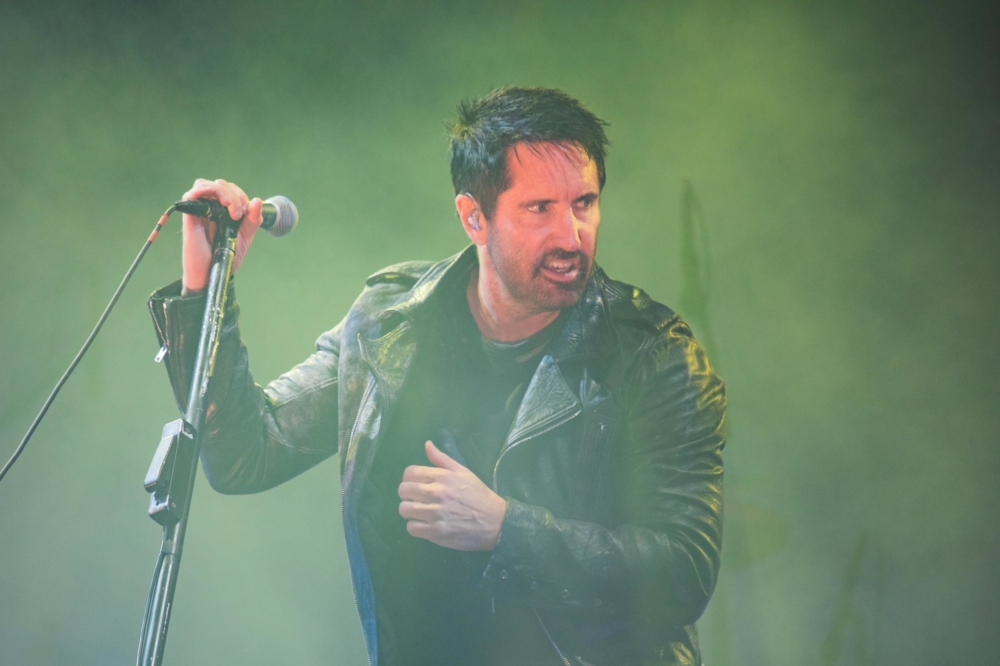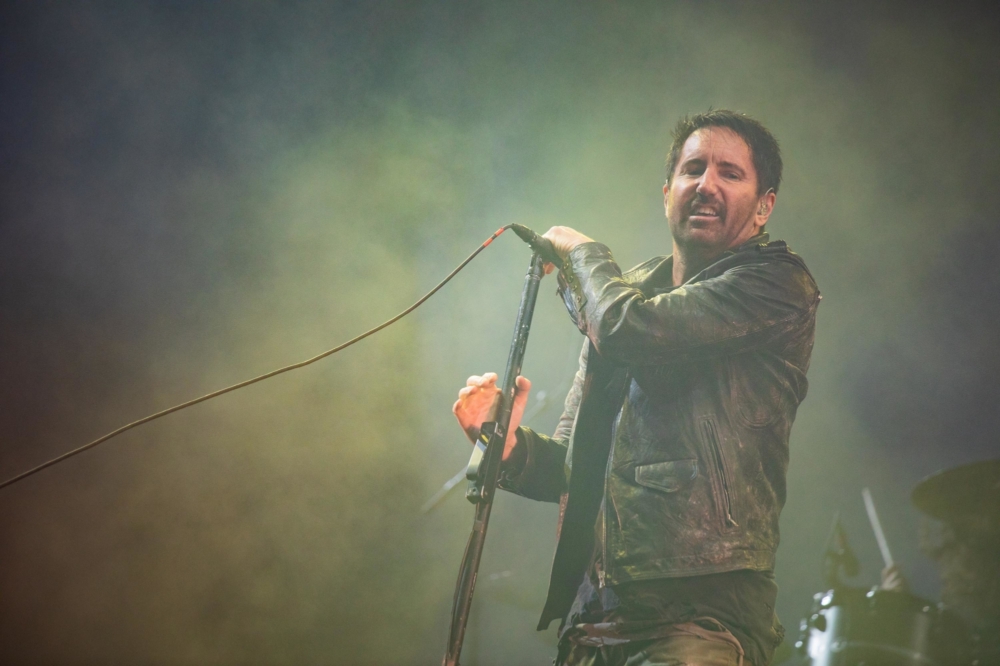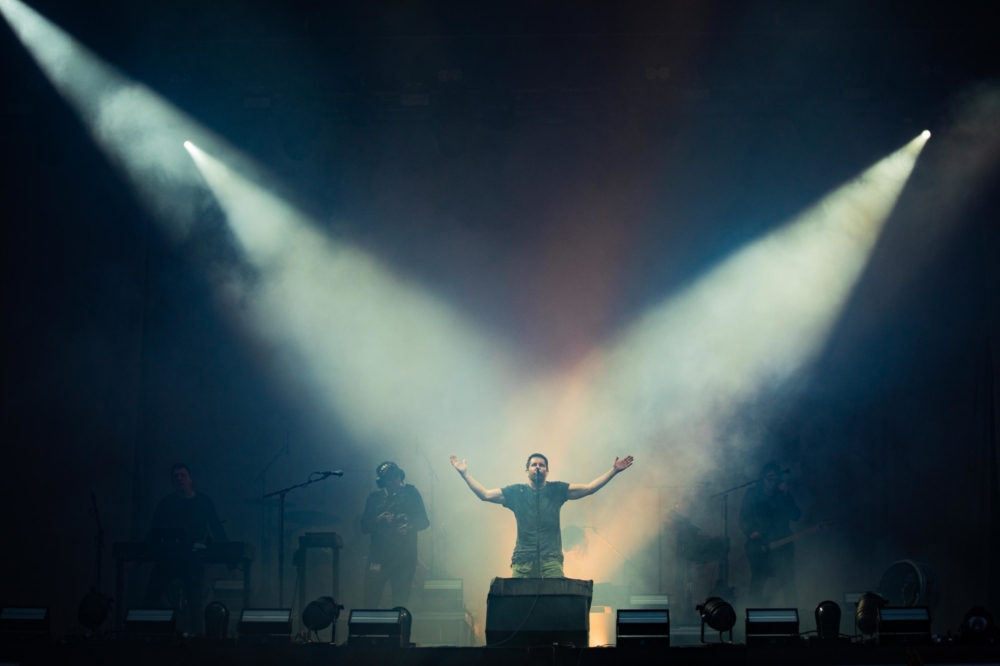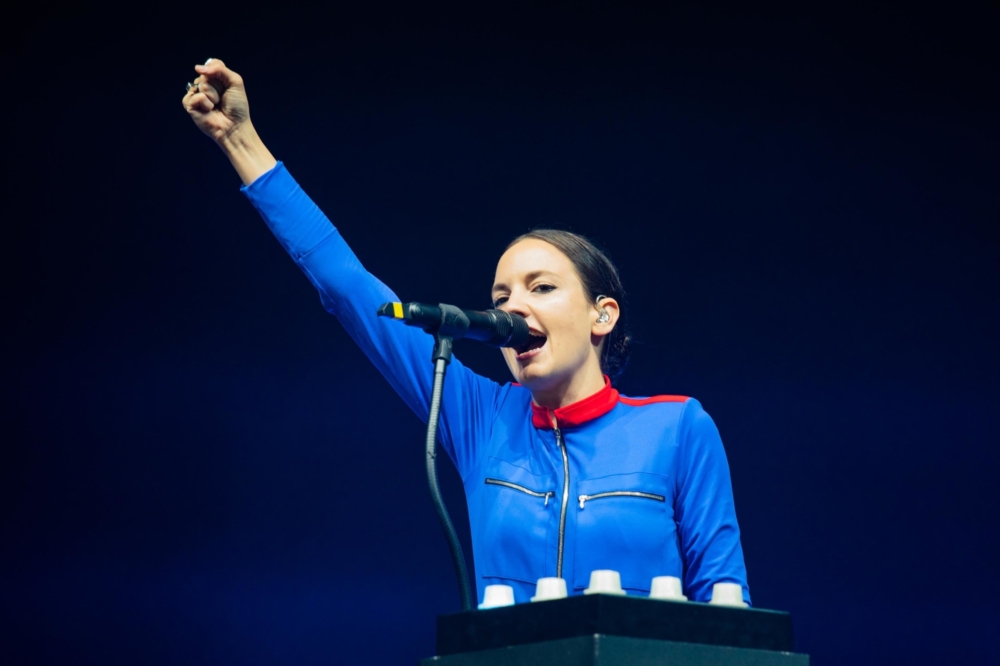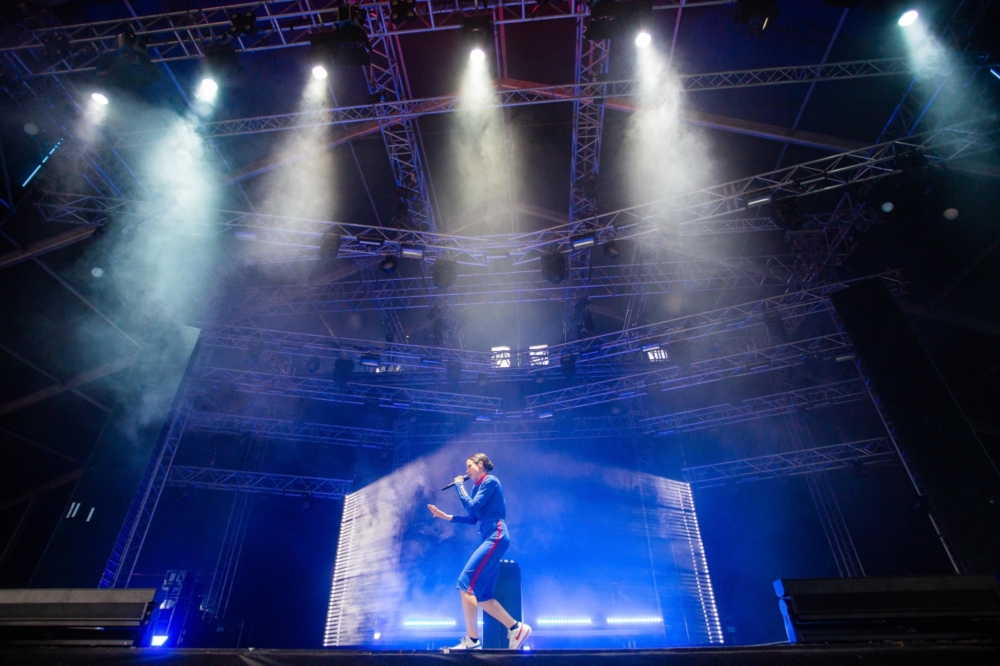 While everyone at NOS Alive were going through 'til the early hours of Friday courtesy of a brilliant SOPHIE DJ set, Japandroids were having their own all-nighter. Finishing up their set at Madrid's Mad Cool just shy of 4am, the band then packed down, hopped on a flight, and are continuing one hell of an evening as the clock approaches 6pm the next day in Lisbon. They're still fired up though, and the likes of 'Younger Us' and closer 'The House That Heaven Built' - tracks of unwavering passion and boozy bad decisions - incite just as much fervour in the audience.
Black Rebel Motorcycle Club, EELS and Blossoms (a last minute replacement for a poorly Luke Kook and co) keep the guitar-driven programme chugging along to such an extent that when The National take the stage, it comes as a refreshing change of pace. Nearly a year on from the release of 'Sleep Well Beast', the band are on impeccable form tonight. Matt Berninger thrashes his way around the stage, beaming from song to song and fighting his way through the crowd all the way to the bar, ordering a pint and stumbling his way back on stage, all while roaring his way through 'Mr November', and it seems like they're a band that have never had more fun. The gorgeous 'About Today' closes proceedings, before which Matt praises the "super inclusive" atmosphere of the festival. "I hope this kind of stuff spreads," he concludes, to a crowd that feel slightly more together than they did 90 minutes previous.
Such hospitality doesn't really fit Josh Homme's vibe. His Queens Of The Stone Age follow The National, and race through a blisteringly loud set that sees very little up and down or crowd interaction. Songs from last year's 'Villains' sound huge, but smother the handful of hits that are slightly too thinly spread through the set.
If crowd pleasing isn't on the fiery Homme's mind, it's all Samuel T Herring is concerned with. Future Islands take to the Sagres stage at 1am and put in a glorious, heart-bursting set that champions unity and openness via sturdy, brilliantly delivered synth-pop and a masterclass from one of the best frontmen around. Two Door Cinema Club then close out the main stage with a bam-bam-bam opening of 'Undercover Martyn', 'I Can Talk' and 'This Is The Life', sending everyone home with a reminder of what they do best.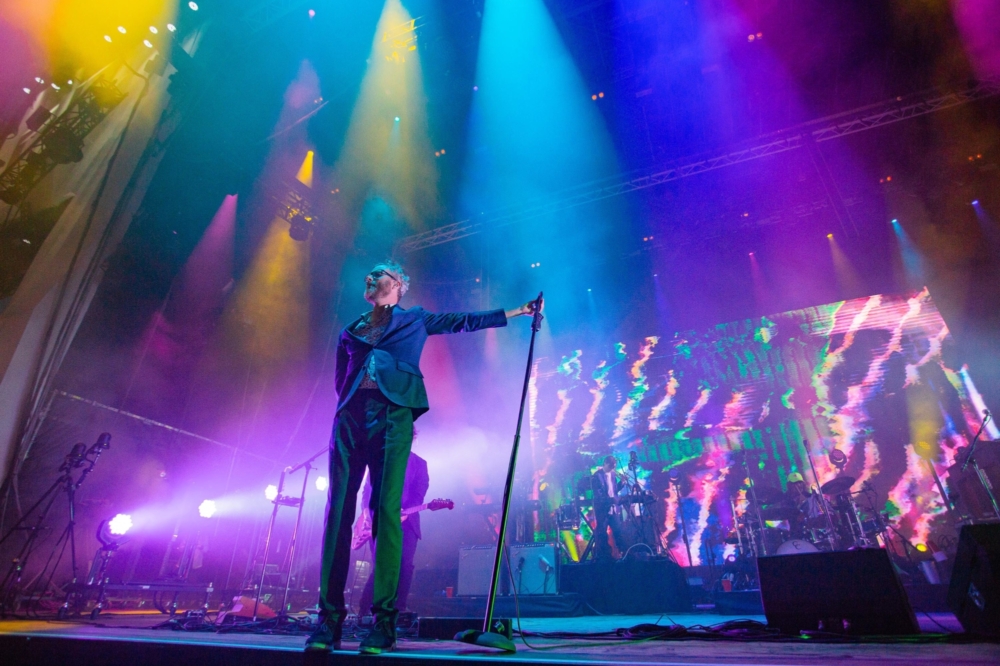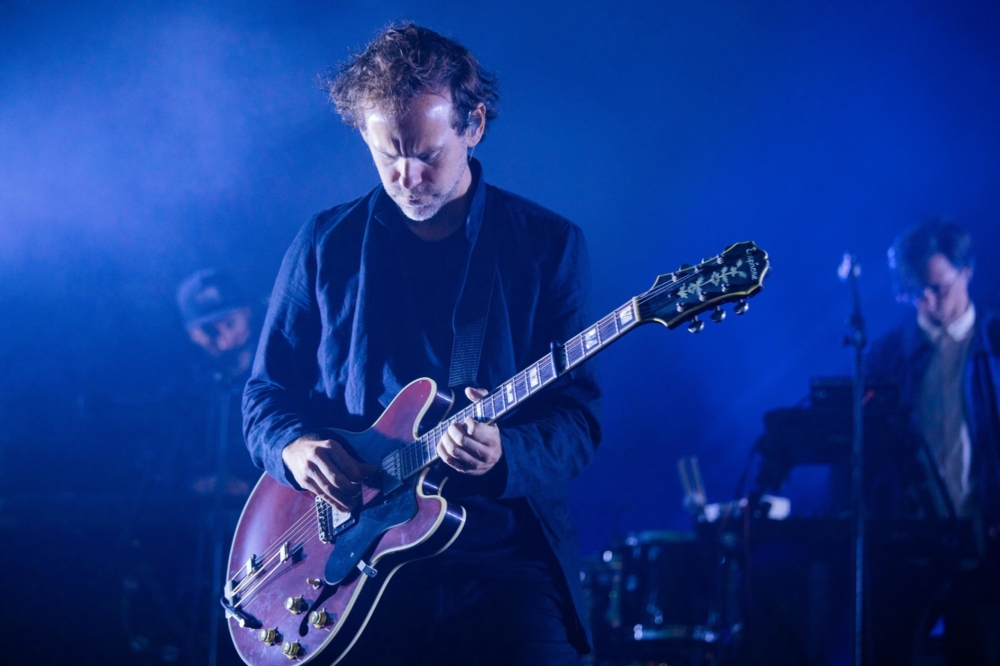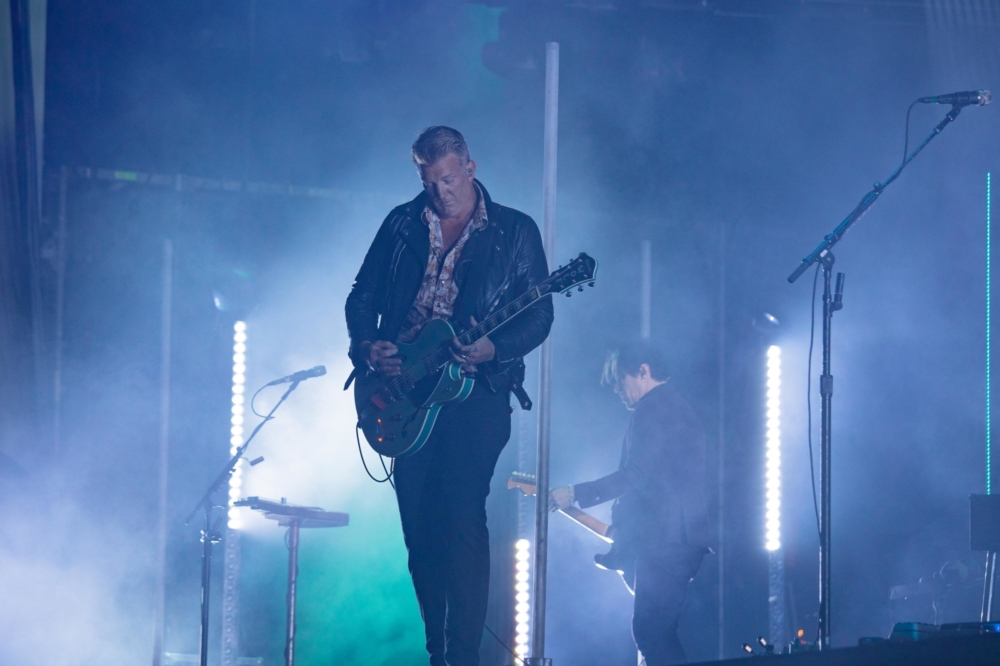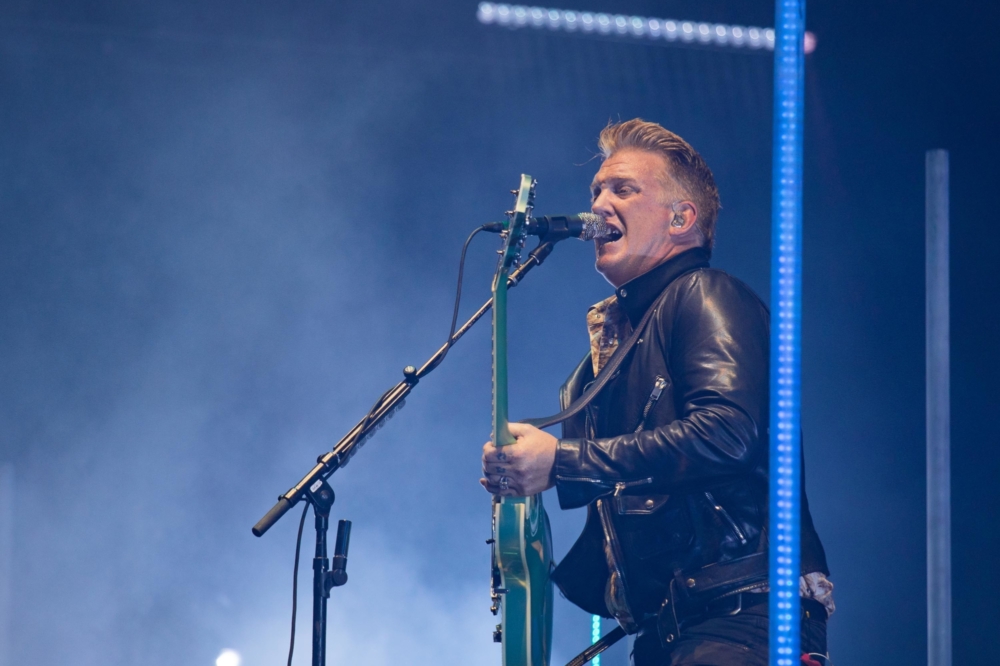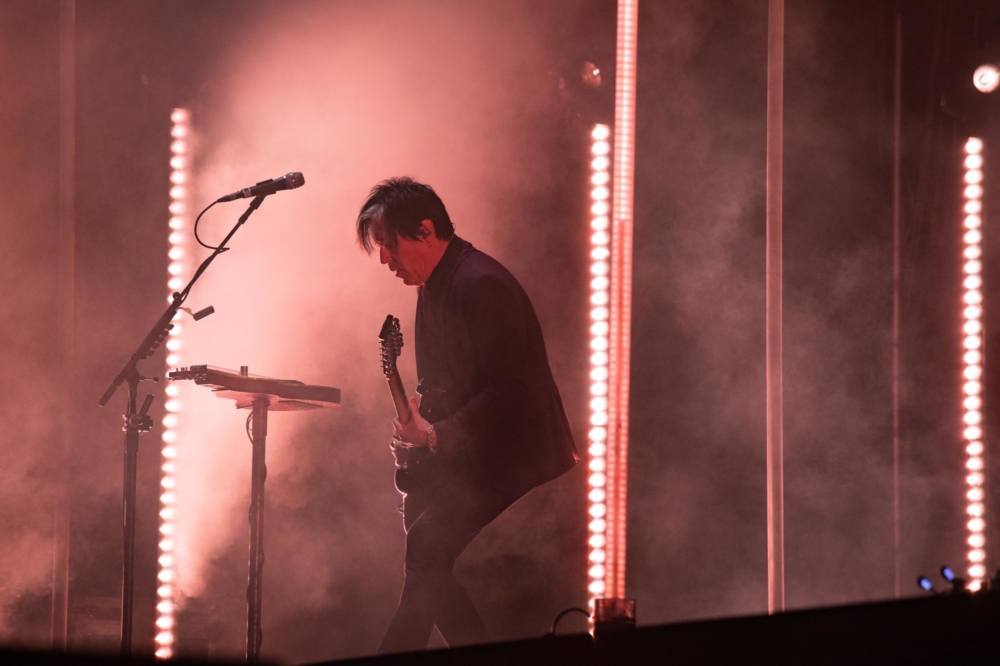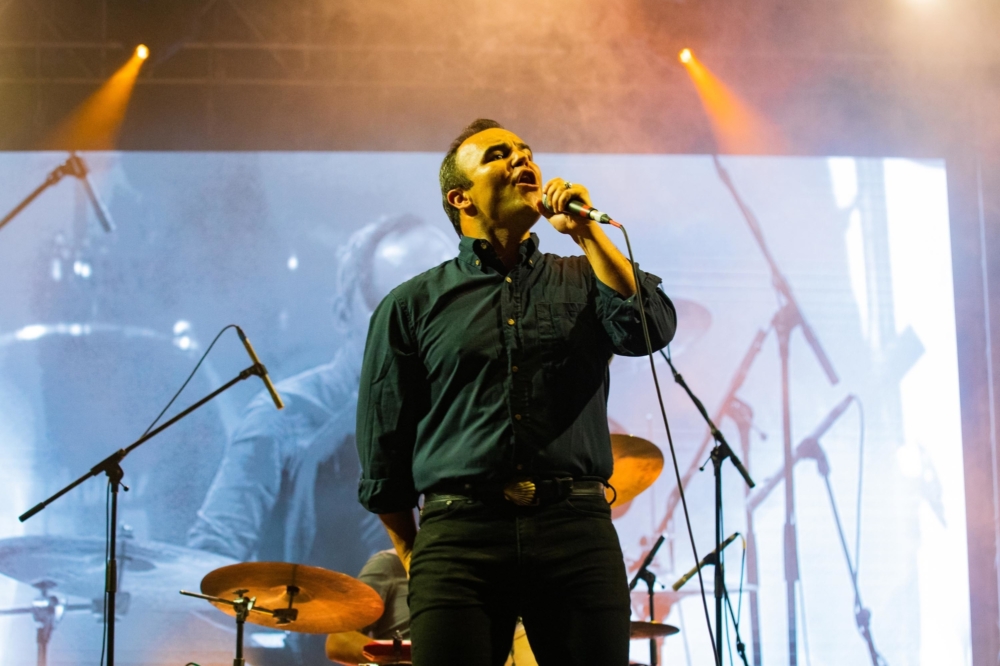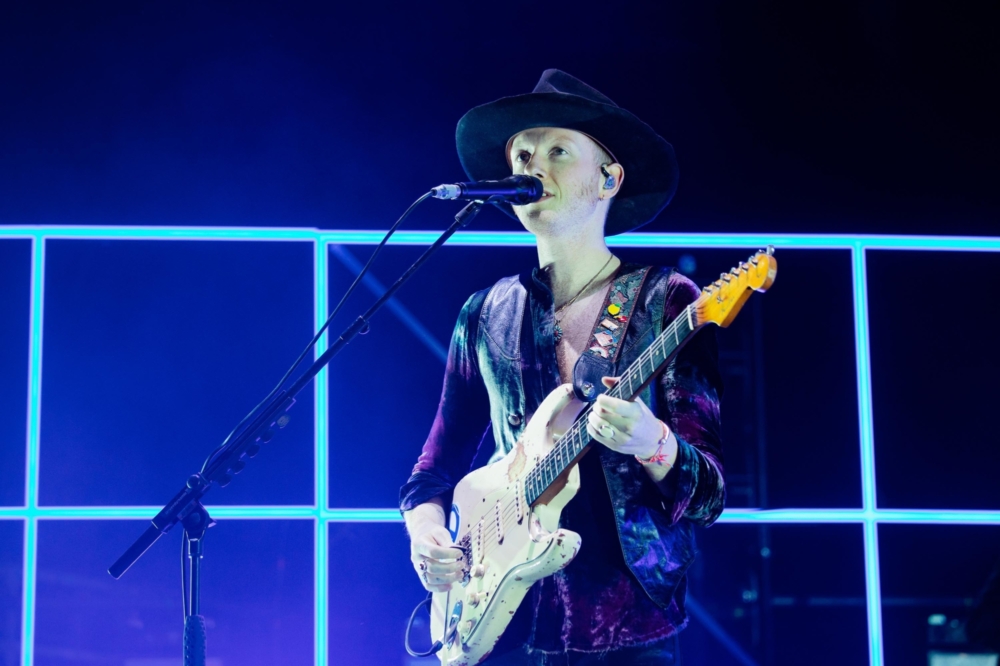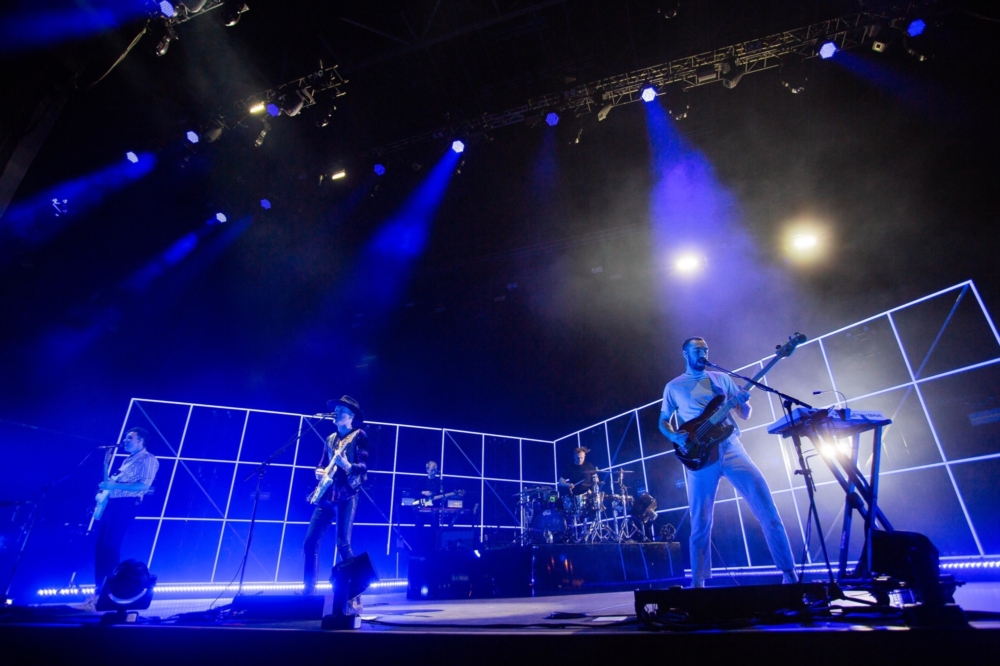 Day three at NOS Alive doesn't change the pace much, but continues to provide rock fans with an almost unbelievable selection. Marmozets impress on the Sagres stage, but their crowd slightly suffers due to a clash with Alice In Chains, who still sound ferocious over thirty years in. Franz Ferdinand then proceed to put in something close to the perfect festival set. Alex Kapranos is still almost unnervingly flexible for a man approaching 50, and he leaps and bops his way through an hour-long set that sees the Scots hyper-aware of their place here, and what people want. 'Matinee', 'Michael', 'This Fire' and co remain gargantuan indie anthems that have survived the indie landfill tags and come out the other side even stronger.
Jack White's back catalogue - largely with namesake Meg in The White Stripes - have also stood the test of time, and his set - while somewhat self-indulgent and packed with distortion-ravaged, lengthy guitar solos - packs in plenty of them. Songs from The Dead Weather ('I Cut Like A Buffalo'), The Raconteurs ('Steady As She Goes'), The White Stripes ('Hotel Yorba', the ever-massive 'Seven Nation Army') and his three solo albums are weighted perfectly against each other, and proves his unwavering power as a festival headliner.
It's nothing on the reception that Pearl Jam get, though: more than half an hour before Eddie Vedder and co emerge, the biggest crowd of the weekend by quite a stretch has already assembled, and they're treated (or subjected, depending on your penchant for exhaustive 150-minute grunge sets) to a set that dips into every corner of their discography. Though the set drags on to within an inch of its life, the introduction of Jack White to cover Neil Young's 'Rockin' In The Free World' sees more than a few rock kids' wet dreams becoming reality, and the reaction as they exit the stage (well, are told to leave - Vedder was already getting ready to smash out another song) the reception is absolutely gargantuan. It's an impressive feat, but a set of its length might have been a little more palatable if coming after a sparkling pop show courtesy of a headliner from a different world. For what it offered, though, NOS Alive 2018 proved itself the best of the bunch.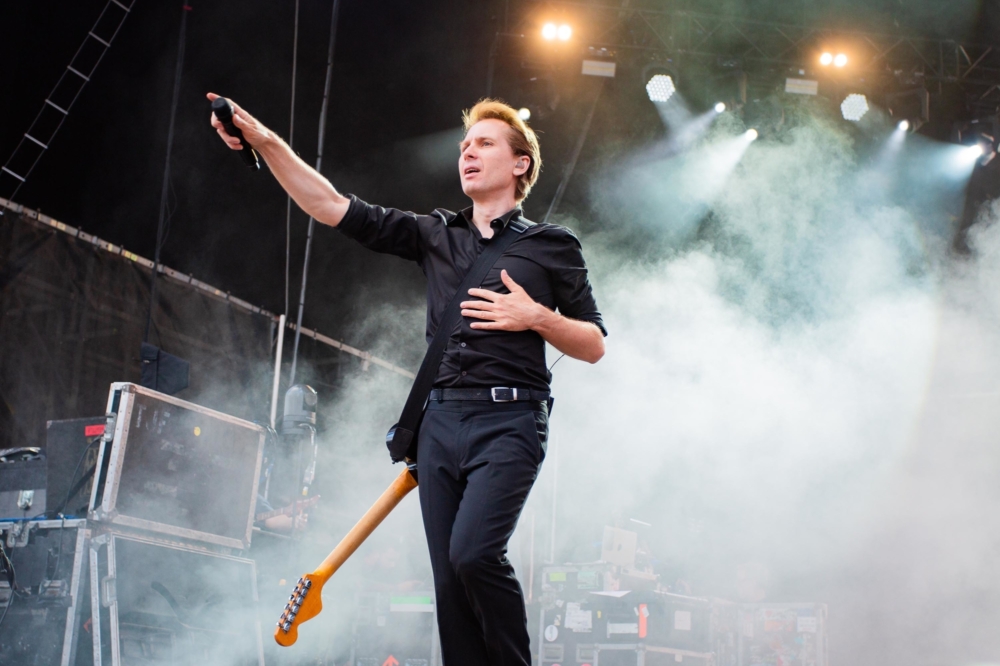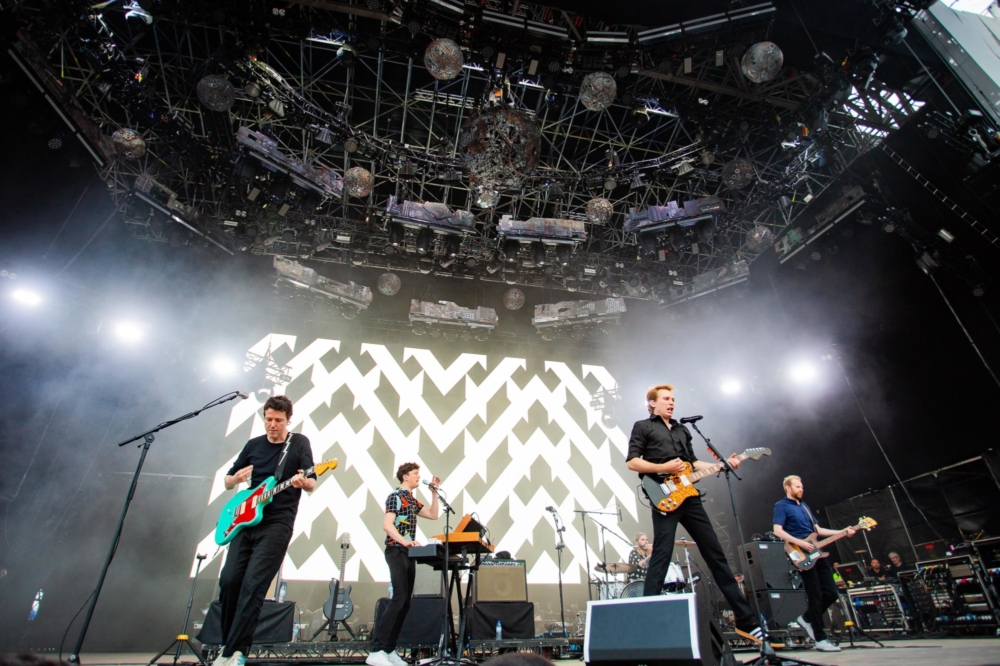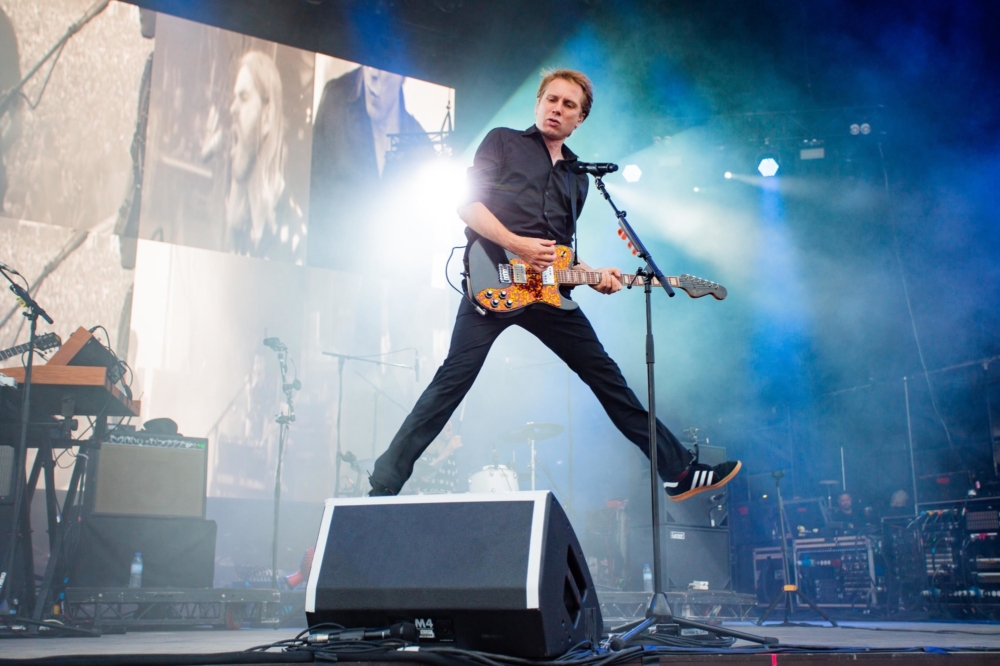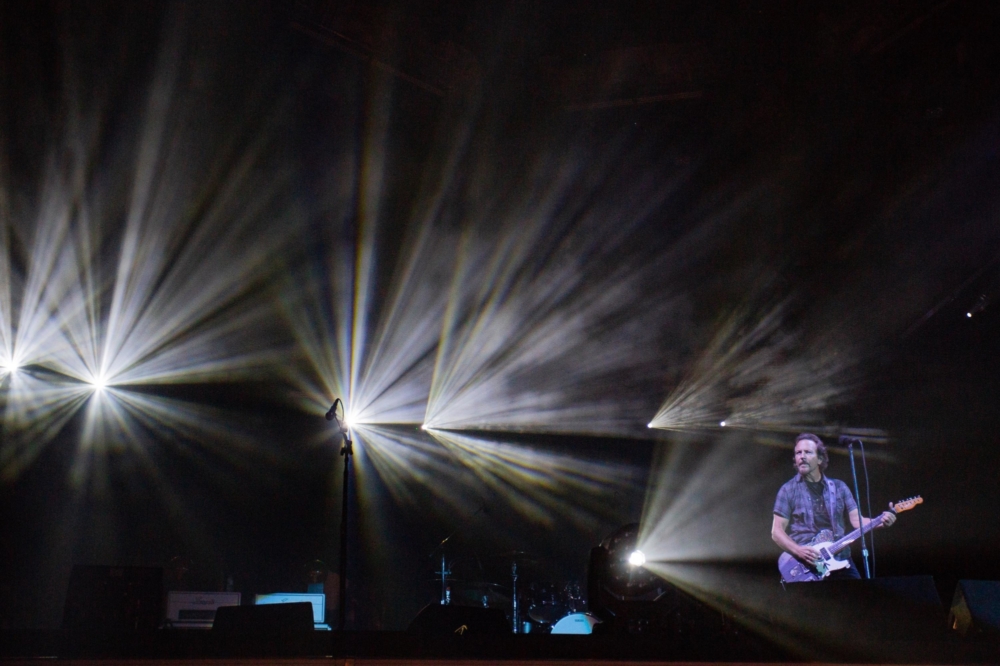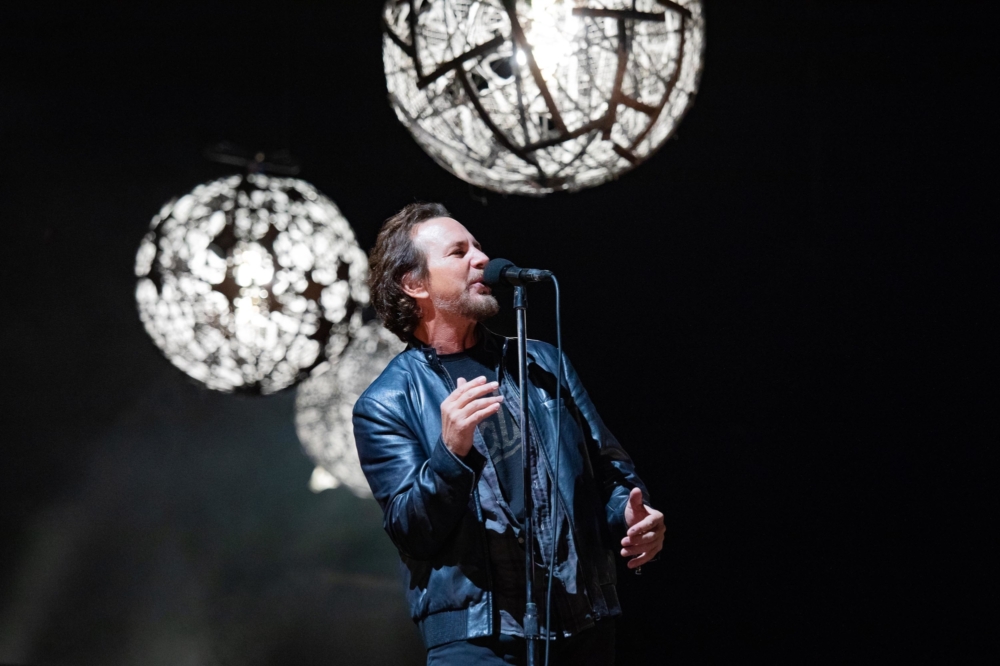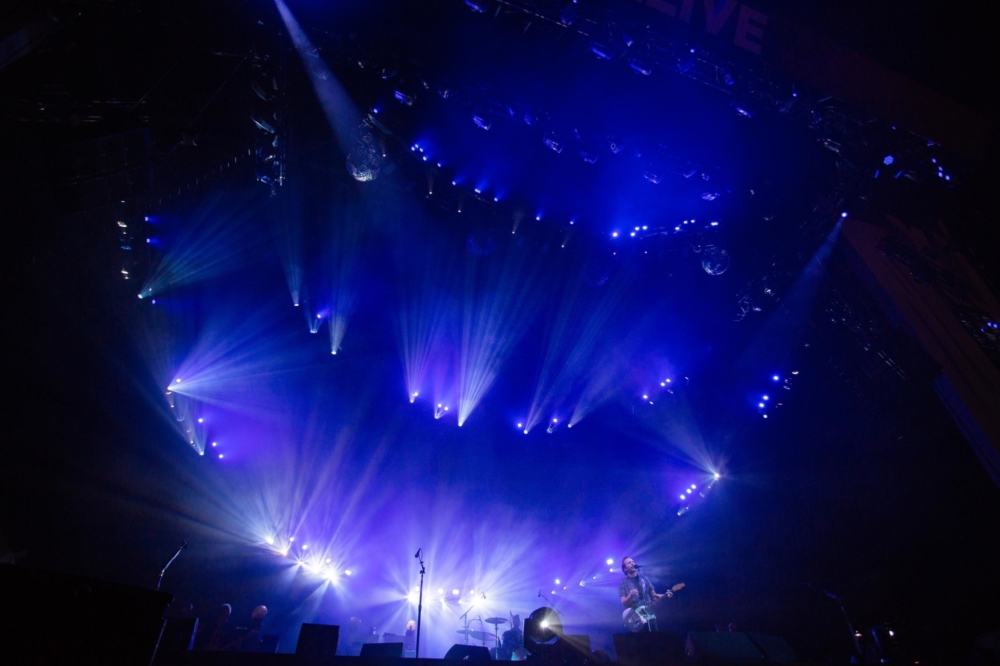 Get your copy of the latest issue
Read More