Live Review
Panic! At The Disco, The O2, London
28th March 2019
Brendon Urie is a pure showman, and tonight he unites different ages and genres in one eccentric swoop.
Walking into the O2, one thing immediately strikes you: you'd be hard pushed to find a more diverse crowd at the 20,000 cap venue this year. Diehard teenage fans are crammed in the floor's front rows; mums and dads are striding into the seated section with a bottle of Cab Sauv under each arm; emo nostalgists in their late '20s and early '30s pack in to see their mid-noughties hero. Thirteen years later, Brendon Urie has, against all reasonable odds, become an entertainer more than capable of uniting them all.
This disconnect between genre, age and taste is shown in the half hour before the singer and his impeccable backing band in Panic! At The Disco take to the stage: blasting over the speakers, ELO leads into Snoop Dogg, into Queens Of The Stone Age, and, finally… uh, Toto? It's clear that fitting into a neatly packaged box isn't Panic's game - possibly as a reaction to the restrictive, protective 'emo' tag they emerged under - and instead they plunge headfirst into two hours of some of the most purely fun entertainment we've seen all year.
The idea that this might be an understated show are banished seconds in, when the frontman springs out of the ground via some sort of James Bond-style ejector seat to launch into the first chorus of '(Fuck A) Silver Lining' as streamers fly out over the crowd. It's the first in literally dozens of gasp-worthy moments in a show that never stands still, and is never less than thrilling.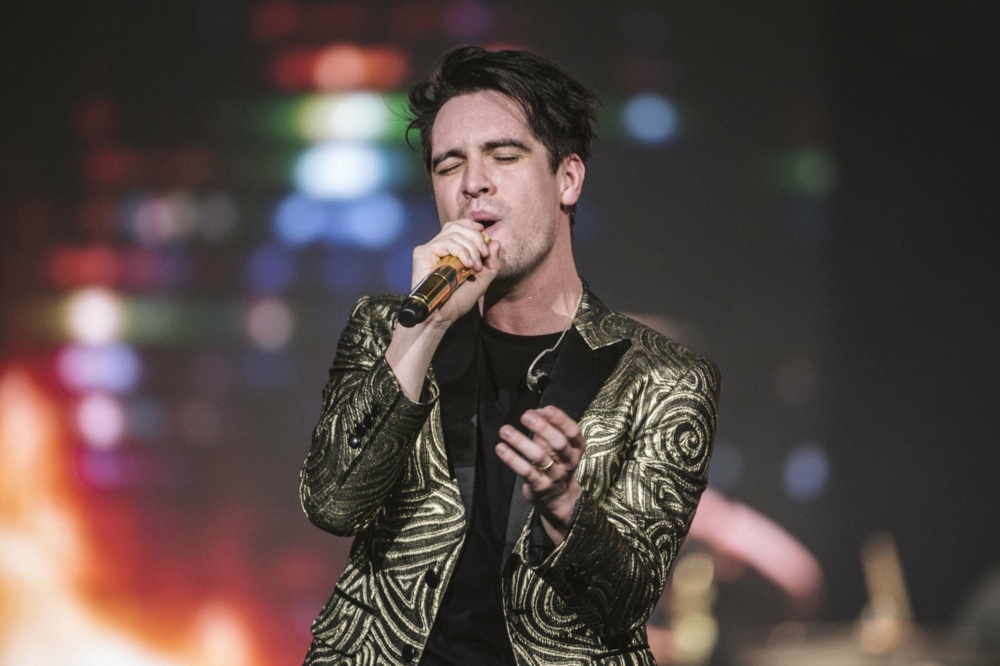 When Brendon took a role in the Broadway production of Kinky Boots, it made a weird kind of sense, and that sense of pure showmanship has returned with him to his day job: Panic! At The Disco might not make much sense on paper currently, but there's a reason why they've graduated to arena status (this is the first of two nights at The O2) on album six, and they have a frontman who looks like he could command any stage on earth tonight.
Sure, things might veer a little too far into cheesy territory on the saccharine 'Dancing's Not A Crime', but the sheer elation on 20,000 faces hammer home the power of losing yourself in the surreal for the night. Speaking of which, half way through the show - after wading through the crowd for a glorious run through of 'Death Of A Bachelor' - he takes a seat at a piano in the middle of the arena which proceeds to fly over the crowd, as he sings a cover of Bonnie Raitt's 'I Can't Make You Love Me' and the genuinely affecting 'Dying In LA' from latest LP 'Pray For The Wicked', in which he reaches some mirror-shatteringly high notes that he smatters through the lengthy set. Sure, it's absurdly overblown, but when you have the budget to do such things, and the pipes to reach those notes, why the hell wouldn't you grab it with both hands?
The ridiculousness continues through a cover of 'The Greatest Show' (we're shocked and appalled that Brendon didn't get the titular role now, tbh) and 'Bohemian Rhapsody', and a genuinely touching moment arrives when the singer drapes himself in rainbow flags during 'Girls/Girls/Boys' and the seated section of the arena forms a rainbow flag of phone lights.
"If you're feeling like an outcast and that you don't belong, you do belong here," Brendon says forcefully after the song, and tonight's show is one of escapism, acceptance and sheer joy. "We all just gained a superpower! We turned it into a Saturday!" he beams after 'Say Amen (Saturday Night)', and it sure feels that way. Who are Panic! At The Disco for in 2019? Well, absolutely everyone. Try it. It feels great.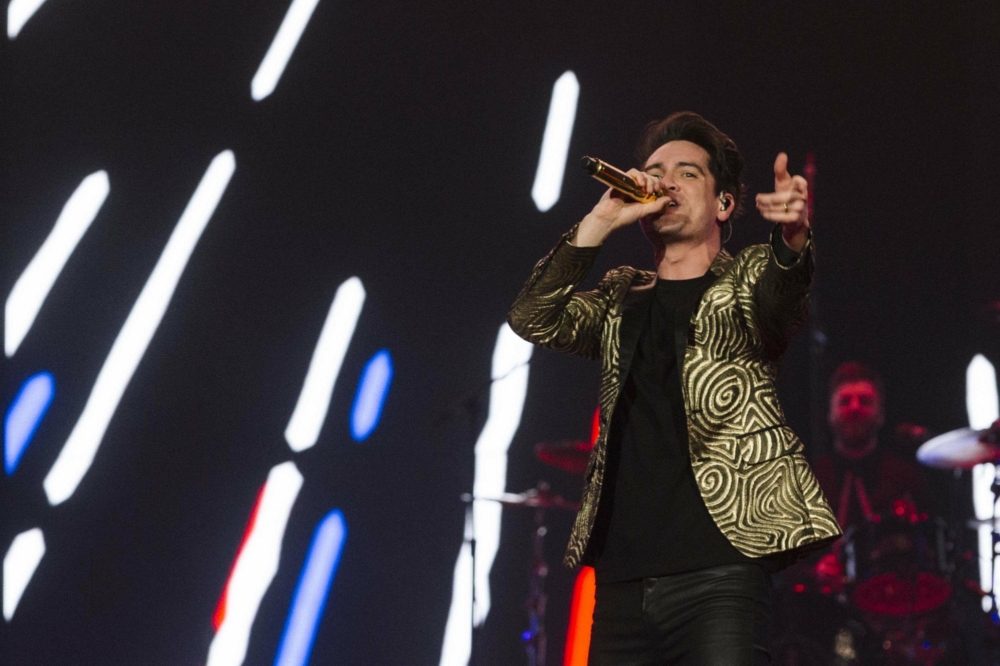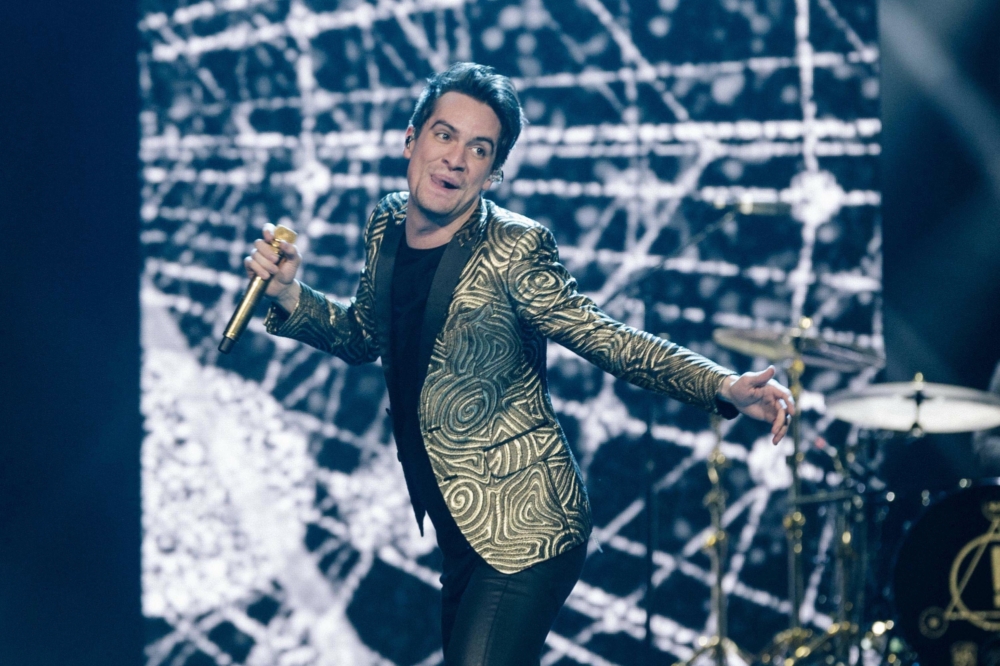 Read More