Live Review
(Sandy) Alex G, Brooklyn Steel, New York
14th November
Two hours of sombre guitar music and hilarious interjections, who could ask for more?
It's odd, but fitting to call (Sandy) Alex G an indie music veteran. Odd because he is only 26, but fitting because he has already released eight albums, collaborated with acts including Ryan Hemsworth, and handpicked to tour with Frank Ocean as a guitarist in 2017. Having just released latest LP 'House of Sugar' earlier this year, Alex nonchalantly arrives onto the stage at Brooklyn Steel in front of his first ever stage prop - a detailed and beautiful background of the 'House of Sugar' album art. He welcomes Brooklyn with three lead singles to kick off the show - 'Gretel', 'Southern Sky', and 'Hope', all hopeful and upbeat in melody, but dark in theme (like 'Hope', "He was a good friend of mine, he died, why write about it now? Gotta honour him somehow").
After offering a taste of his newer ouput, Alex and band carry on with older tracks from his prolific discography - 'Kute', 'Thorns', 'Kicker', and 'Bug' - the latter two boasting elaborate interludes and guitar breaks - and inject new life into them. Positioning himself for 'Brick', a Death Grips-meets-indie rock screamo, the soft spoken and elusive Alex assumes a different character for two minutes - hovering over his keyboard, waddling and screaming. He reverts to a quieter track, 'Bad Man' and the play-on-title track 'Sugar House', which finds him confessing his heart wrenching internal monologue ("You never really met me, I don't think anyone has") to a receptive audience. But even within these moments of seriousness, he lightens the mood with his jokester behaviour. On ending 'Sugar House', he abruptly gets up, says "My stomach hurts! I don't think I can play anymore! I gotta stop!" and leaves the stage. 'Heaven' by Los Lonely Boys starts to play over the PA, and after two minutes, he returns to the stage, continuing a chaotic, fun version of that song.
As usual with most Alex G sets, he spends the last 30 minutes taking audience requests. Tonight, he plays perennial fan favorite 'Mary', 'Sarah', 'Harvey', and 'Brite Boy', all of which incite moshing, before quickly flipping the mood once more to end with 'Change'.
It's perhaps surprising that tonight is Alex's biggest show here to date, given the past few years he's had, but at least the smaller crowds have allowed his eccentric stage personality to play off the audience: two hours of sombre guitar music and hilarious interjections, who could ask for more?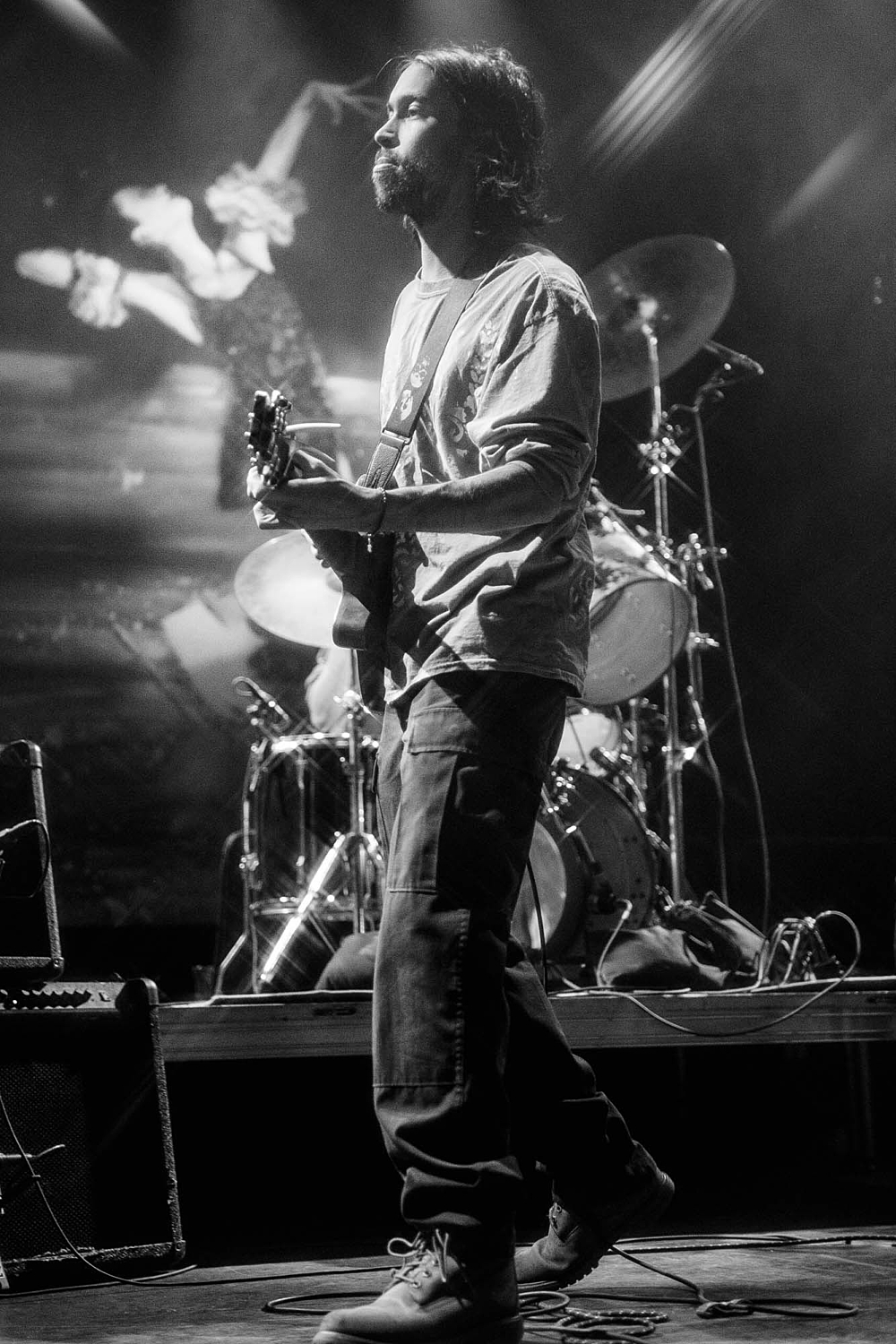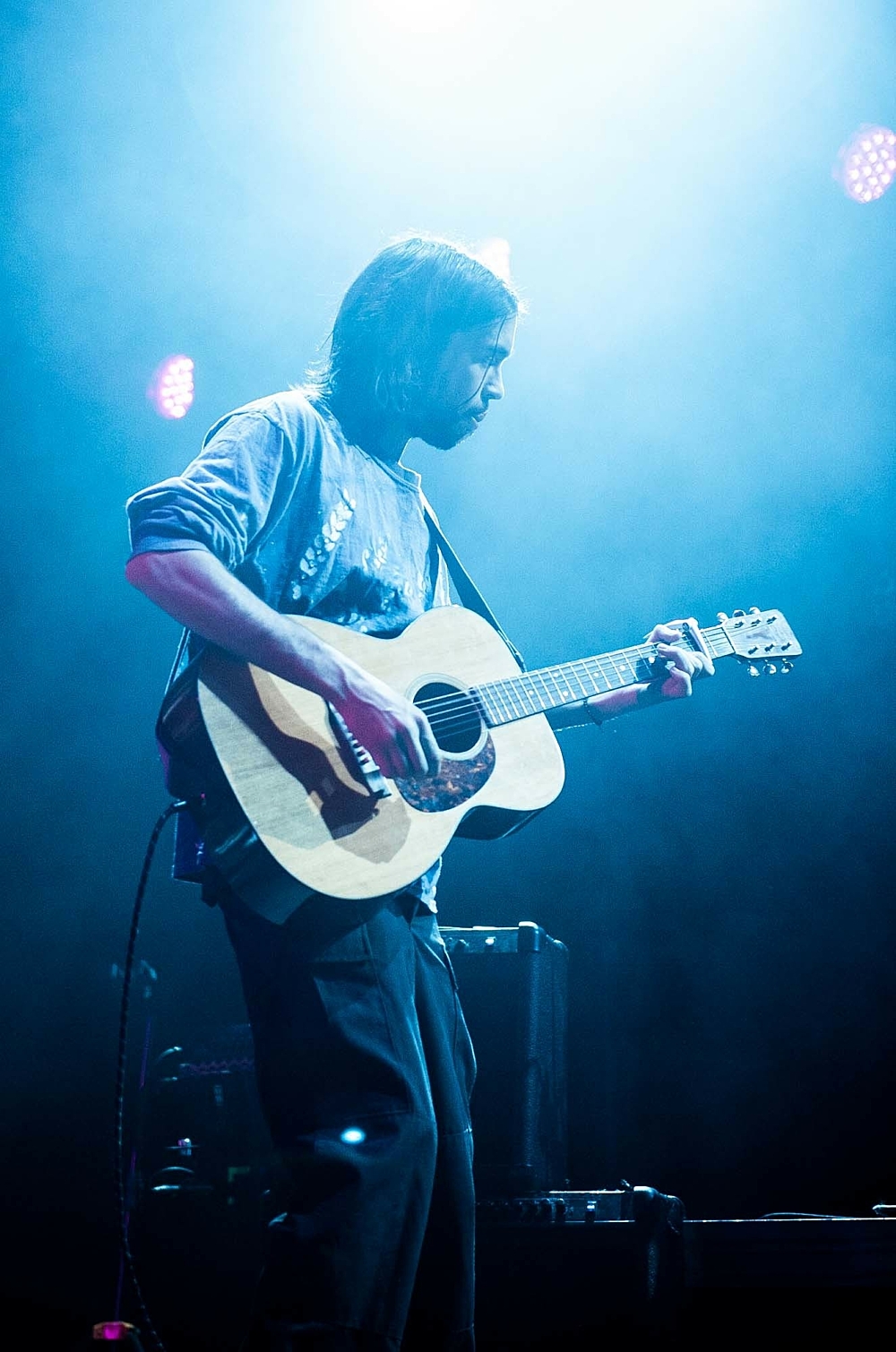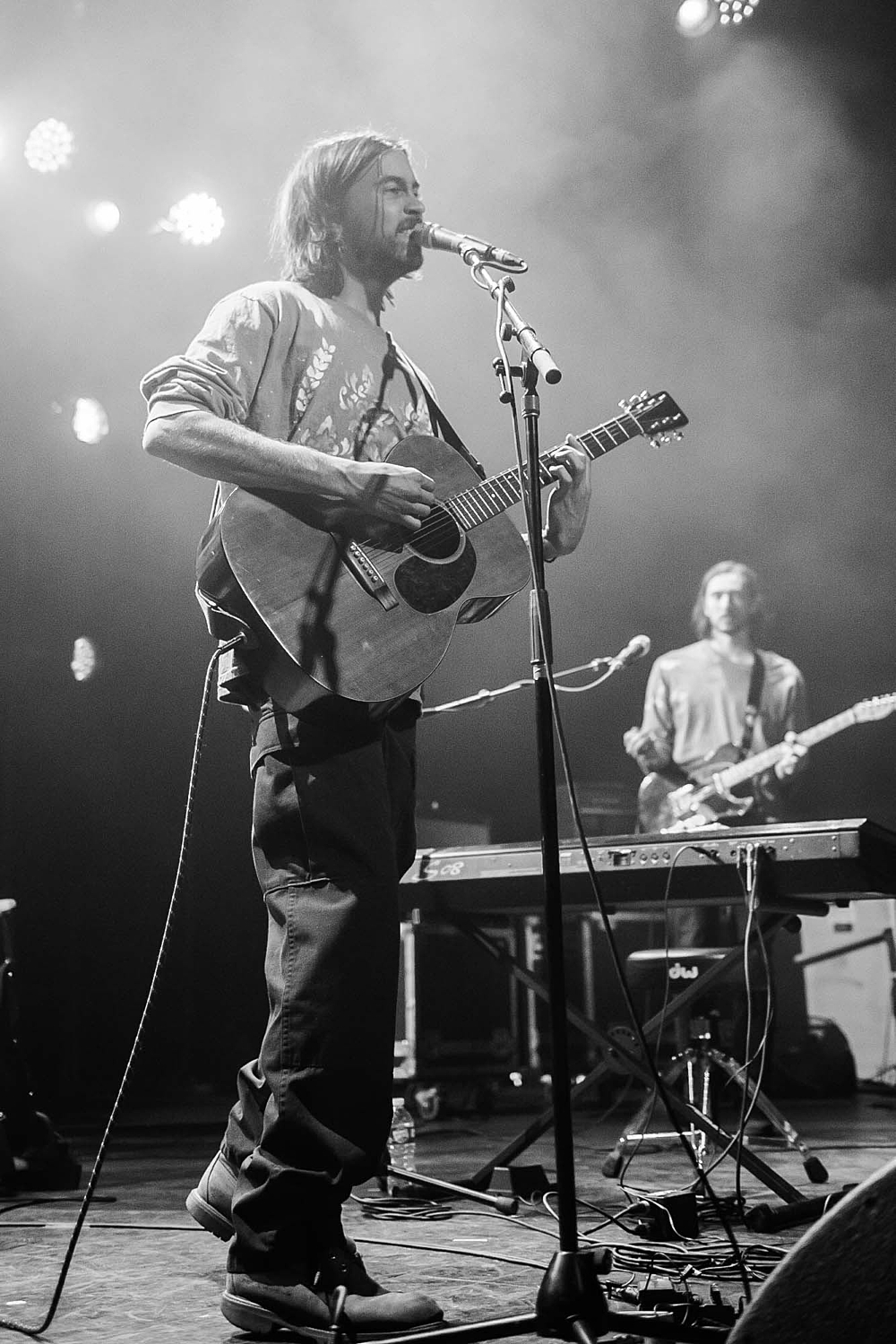 Get your copy of the latest issue
Read More