Live Review
Tyler, The Creator, Brixton Academy, London
17th September 2019
A fascinating return, sometimes thrilling and at times just a bit head-scratching.
After 4 (enforced) years away from London, Tyler, The Creator attempted to make his first return earlier this year at a surprise show in Peckham: it ended in overcrowded carnage, causing the whole event to finish before it even began. Now, for the second time this year, he has come back to London - but this time to finish the job, playing his first first of three sold-out shows at Brixton Academy. Hot off the heals of 'IGOR', easily his finest album to date, the show is one of the buzziest of the year - made even more buzzy by Instagram overlord Kendall Jenner deciding to pop down to Brixton to see what's good.
There is a thunderous noise as Tyler steps onto the stage in full 'IGOR' persona: bright yellow suit, check. Blond wig, check. He stands motionless, baiting the crowd, illuminated by a spotlight as the beat of 'IGOR'S THEME' rings out across the venue. He pops like a coiled spring towards the end of the track, with the audience going absolutely ballistic as the last notes ring out.
Tracks from 'IGOR' dominate the setlist, the sound of plush synthesisers and ticking beats ringing off the walls of the Academy - Tyler in full lounge-lizard mode. It's a far cry from the caustic early days of Odd Future - which get a look in towards the end of the set when break-out tracks 'Yonkers' and 'She' are played back-to-back. They're a far cry from where Tyler is now, but the energy provides a much-needed step up in pace from a set that was threatening to hurtle off on a wave of Tyler bopping around to his own backing tracks.
This is one of the only nags of the show: for as much as Tyler has improved as a producer, vocalist and performer there are a few points where the backing track is left to do too much work. These moments feel most suited to the hardcore fans that hang off his every word: and who can blame them, it's pretty momentous he's back. But it just feels a bit undercooked: there's not much satisfaction in seeing someone tear about a stage to a backing track with their own vocals on it no-matter how famous they've become or which Prime Minister they've been banned by.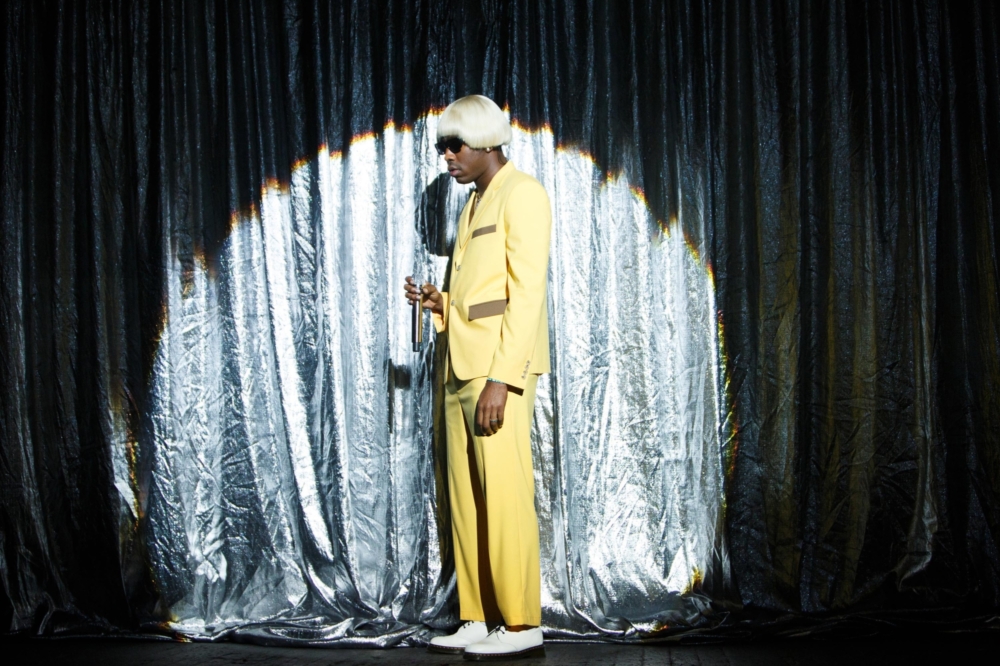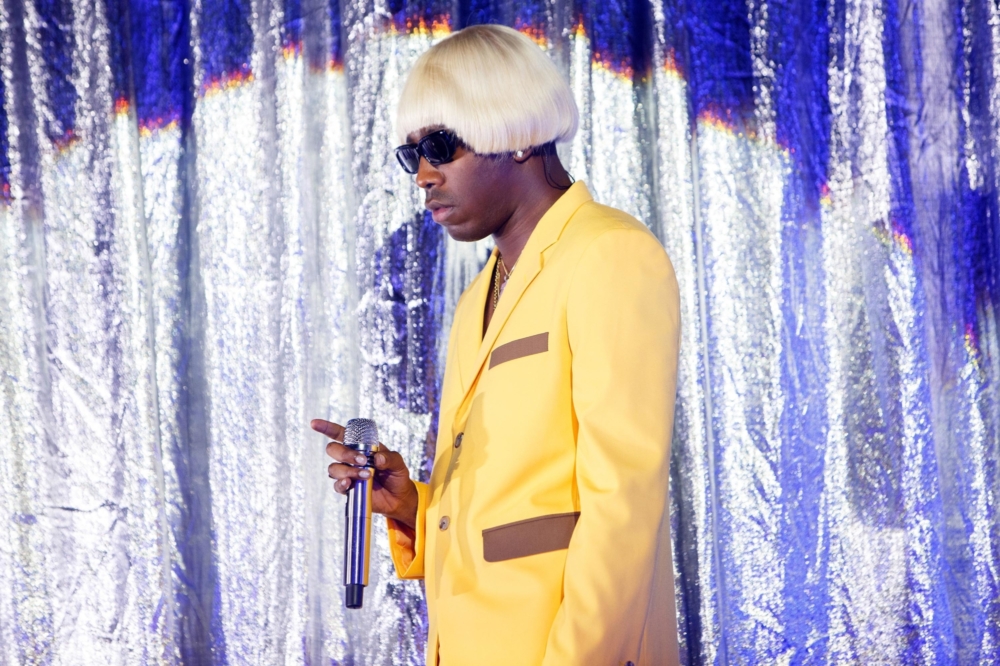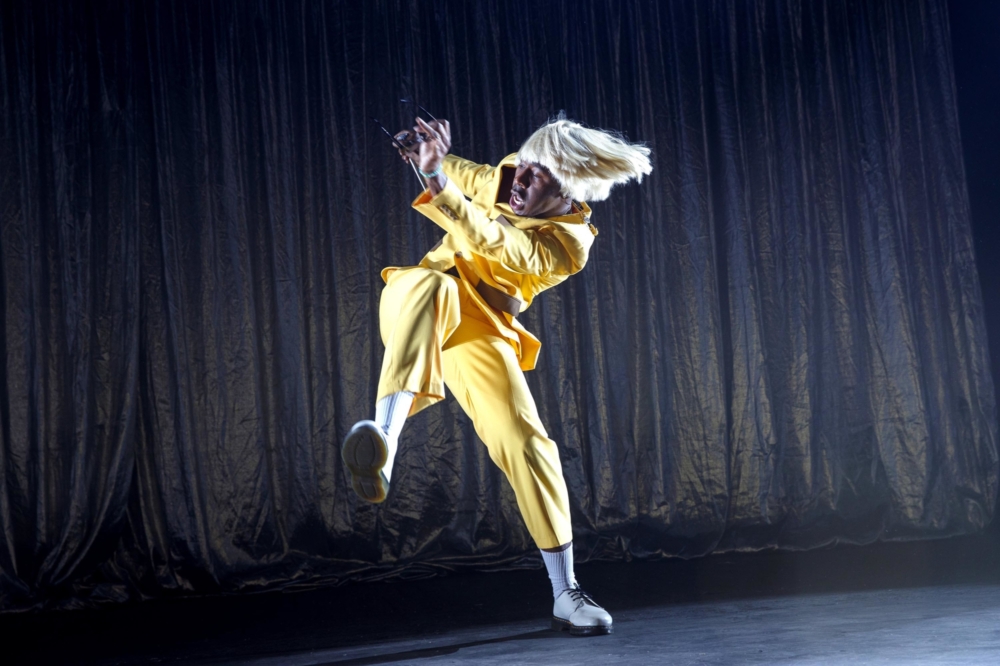 The set shines when he pushes all of his abilities to the fore, whether it's the majestic piano-based rendition of heartbreaker-bop-of-the-minute 'EARFQUAKE', or the full-throated raps of 'NEW MAGIC WAND', 'OKRA' and 'WHAT'S GOOD' that threaten to obliterate the venue.
These moments are truly ones to treasure and it's a sign of the phenomenal leaps Tyler has made since first appearing as an angsty firebrand at the turn of the decade. All-in-all It's a fascinating return, sometimes thrilling and at times just a bit head-scratching. One thing is for certain, Tyler, the Creator is never dull. It's great to have him back.