Round-up
Tracks: Alt-J, Jessie Ware & More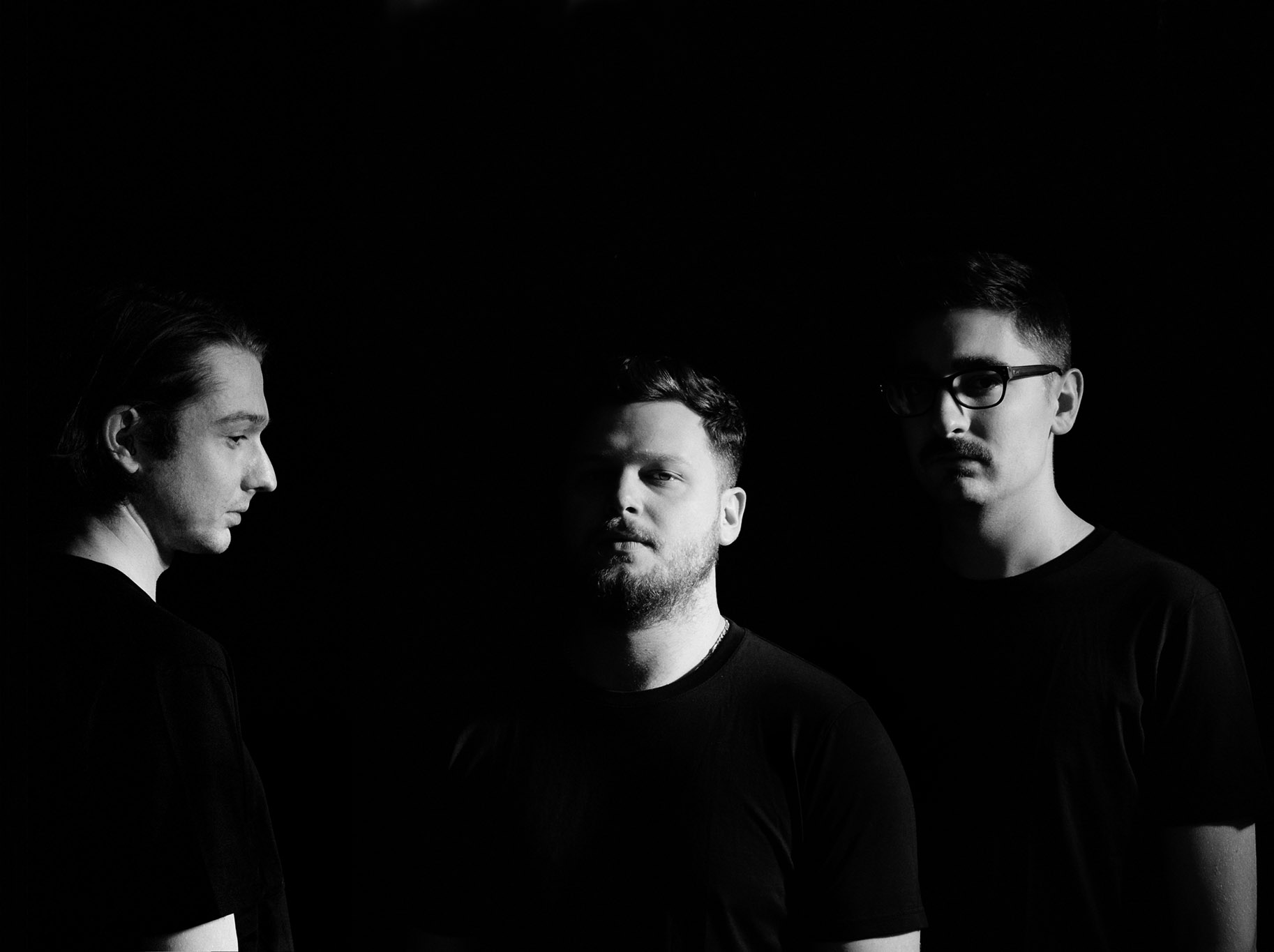 DIY Writers pick out their favourite tracks of the last seven days
Throughout the week the very best tracks have been flooding in via DIY's Have You Heard? section. This Tracks rundown is a little different - every single DIY scribe with ears and a keyboard is encouraged to pen some words on their favourite song of the week. This tends to lead to some impressively eclectic results (where else are you going to find a harsh punk band and Yung Lean on the same pages?). Alongside the big guns, DIY scribes have unearthed some hidden gems this week, unsung heroes worthy of your Friday afternoon attention. Have a gander below and prepare for one serious listening session.
Alt-J - Hunger of the Pine
The latest track from Alt-J is disarming at first, for more than one reason. The lyrics don't sound like they're being mumbled underwater into a pillow filled with jelly and cement, and 'Hunger of the Pine' doesn't press ahead with geometric, sharp-edged beats, and tessellating lock-togethers of asymmetrical melody. Then, to top it all off, the infamous voice of Miley Cyrus flies into the mix with the haunting presence of the Wizard of Oz atop a gleaming wrecking triangle of Alt-J's own design. Still, there have been stranger bedfellows; 'Hunger of the Pines' is more relaxed and drawn-out than anything the trigonometry-loving band have done before, and with samples and muffled brass creeping in at the edges, it's still retaining the experimentalism that won them the Mercury Prize. The triangle is hereby declared as shape of the week. ∆ ∆ ∆. (El Hunt)
Jessie Ware - Tough Love
If 'Tough Love' is an easing into the second Jessie Ware chapter, it works a treat. Not strictly marking any distinct progression from debut album 'Devotion', it's nevertheless a smoothed-out reminder of the South Londoner's slick ability.
Jessie Ware's biggest strength is fairly subtle, but it stands out more than ever here. She's always been able to place brilliantly written songs in muggy surroundings, foggy filters that, in another artist's hands, might drown the original idea. 'Tough Love' keeps things minimal - a constant synth line runs right through, all while note-conquering vocals effortlessly steal the focus. There's a heart-shattering song at the centre, here, and given longevity it exposes itself as a potentially special song. (Jamie Milton)
Alvvays - Next of Kin
Canadian pop dreamers Alvvays initially created quite a fuss over in the UK with their debut single 'Archie, Marry Me'; a charmingly lighthearted love song echoing parts of Camera Obscura and Belle & Sebastian's sugary songwriting, coated with a lo-fi fuzz and glazed-over, imperturbable vocals reminiscent of bands like Best Coast and Beverly. After impressive live sets at SXSW and The Great Escape, the Toronto quintet have just signed to Transgressive, with a debut self- titled album due out in the UK on 21st July. The latest release, 'Next Of Kin', starts with chirpy, clarified guitar chords a la Real Estate, before drums and reverb kick in. Frontwoman Molly Rankin's saccharine vocal sweeps through before the calm is completely disturbed though; a lofty yet impassive voice which seems to peak and fade in direct harmony with the percussion. (Laura Eley)
You can stream 'Next of Kin' over on NPR, or watch the band perform it live below:
Nao vs. A.K. Paul - So Good
As if the mythology of the fez-wearing and enigmatic Jai Paul wasn't enough to handle, it turns out that he has a musically talented sibling too. Partner in crime A.K Paul has also previously written with Jessie Ware and Sam Smith, and the fittingly named 'So Good' pretty much fulfils the suggestion of its title. London singer Nao brings chipmunk vocals to the table, while A.K bends them around a crazy sphere of choppy synths that leap about like tiddlywinks, along with some killer groove riffs that build up into a gigantic instrumental section. Mr and Mrs. Paul must be stoked. (El Hunt)
Basement - 'Summer's Colour'
In typically nonplussed fashion, Basement revealed this first post-reunion cut on Tuesday afternoon without a modicum of build-up or hype. This attitude echoes throughout, with the early 90s nonchalance of 2012's 'Colourmeinkindness' taken to its fuzz-fuelled logical conclusion, albeit with a more upbeat edge to their previously downtrodden sentiment. While some of the more cynical may have scoffed at the briefness of Basement's disbanding, 'Summer's Colour' is a triumphant return, and a promising hint towards the future of one of Britain's most exciting grunge outfits. (Tom Connick)
The Plastic Dots - Dreamboats
The tiny town of Wimborne may not a go-to haven for psychedelic bands, but Dorset based three-piece The Plastic Dots come as a refreshing surprise. Latest release 'Dreamboats' is possibly their most refined sound to date; a four minute venture through bright, glistening guitar sounds which burst and fade in line with a vocal which sits somewhere between an Alex Turner croon, Julian Casablancas's slur and a Matt Bellamy-esque falsetto. The track has a kind of effortless, relaxed groove, topped off with an instrumental outro of cymbal clatters and dreamy, spectral-sounding reverb. It surely won't be long before these small town locals hit the big time. (Laura Eley)
Yung Lean - Yoshi City
Yung Lean live is a spectacle to behold. The fashion's ripped straight from Tumblr and an imaginary PC Music lookbook, and almost everyone in attendance tends to refer to themselves "sadboys," regardless of gender. It's almost like a cult gathering, albeit for a 17-year-old white rapper from Sweden. But most importantly, there's copious bucket hats along with a stoic commitment to half irony, half genuine appreciation. It's a bizarre aesthetic, ethos, and general vibe, but it's strangely endearing and appealing. Most of this is irrelevant to his latest song 'Yoshi City', but to be fair, Lean isn't really interested in the modern conceptions of "relevancy". (Joe Price)
Jubilee Courts - Under The Sand Again
Northampton by way of London band Jubilee Courts have furrowed their brows ever further downward from when they first burst forth from the darkness with last year's single 'Room With A View'. They return with new EP 'Go From The Blue Light Into The Moonlight' which takes their sound down even darker routes. Think 'Primary Colours' era The Horrors but less of the shoe-gaze and more of a firm death glare. The doom and gloom of the EP is captured perfectly on 'Under The Sand Again'; perfect for when you are down in the dumps and you need a moody soundtrack to vent frustrations to. (Jack Parker)