Watch
Lokoy shares 'Can We All Go To Bed' video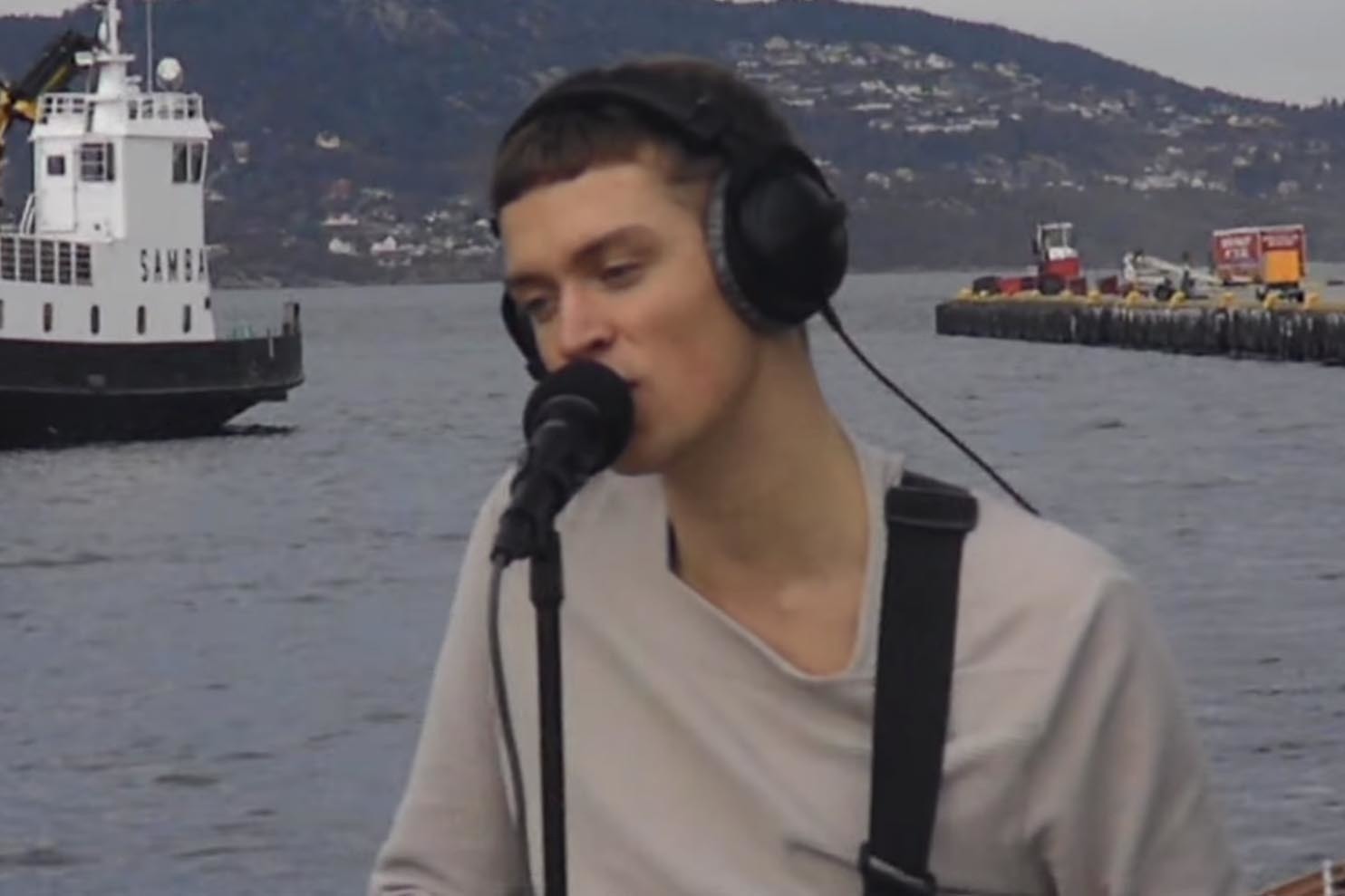 It's the lead track from the EP released last month.
Lokoy has shared a video for his track 'Can We All Go To Bed'.
The song is the title track from Sløtface bassist Lasse Lokøy's EP of the same name, released last month.
"The video was filmed in a place called "The Dock" in Bergen," Lasse explains. "It's an industrial landscape which constantly moves (shipping containers and cars are always moving and transforming the area). The studio where we often work is based in the dock, it's always interesting to see something so familiar constantly change, it's a really inspiring place for making music.
I made the video with Samuel Rud Dale, the aim was to get the aesthetics of the video to be a mix between Bon Iver and Boy Pablo. This live-version is a more intimate version of 'Can We All Go To Bed' and I hope people will enjoy this version as much as the original recorded version."
Watch the video below.
More like this
The Sløtface bassist's back with another slow jam.
Our monthly guide of the buzziest new acts around.