Album Review
Kasabian - 48:13
2 Stars
A little bit like if Jez and Super Hans from Peep Show got a record deal.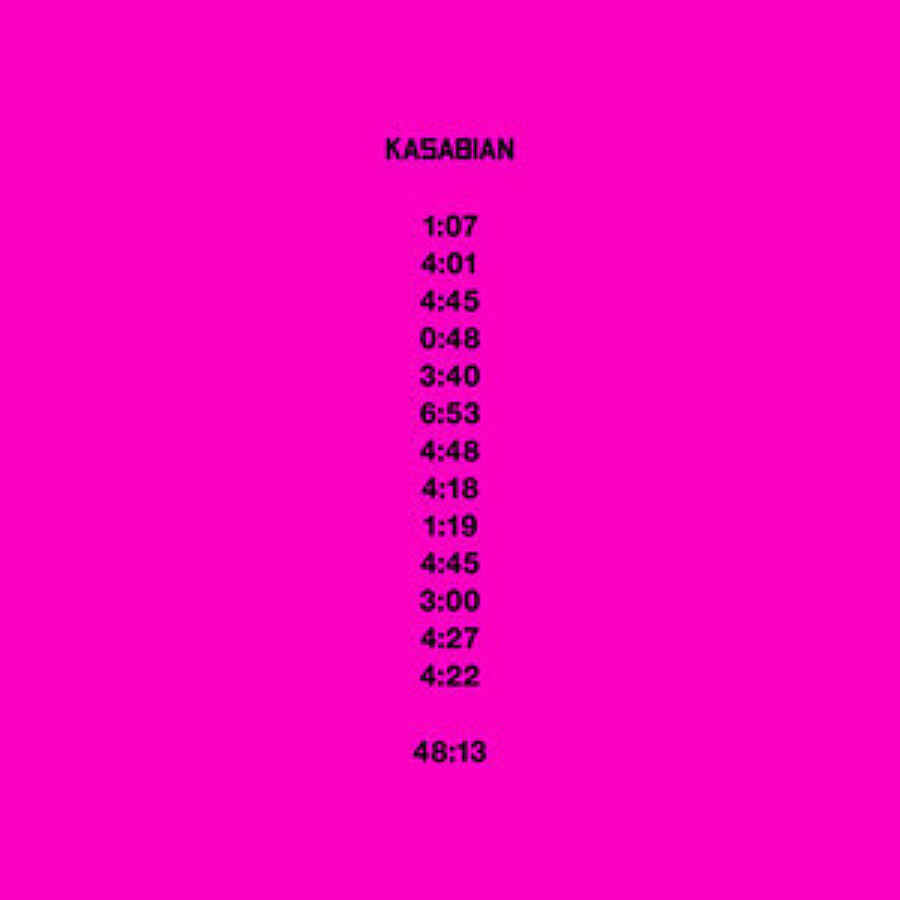 If Kasabian really is an elaborate, ten-year spanning inside joke, this could be the pinnacle. Their past two albums have been named respectively after a mental institution and an extinct dinosaur - now attention's turned to '48:13', which neatly sums up a record in one precise figure, like James Murphy without the indie cred. As Tom Meighan and and Serge Pizzorno continue to bounce off the walls, declaring each of their works a moment of inspired genius, in actual fact it doesn't matter if they're poking fun at themselves. This is a group who've lost none of their early spirit. However bonkers and apparently tasteless their ideas might be, they believe in them with hands held on hearts. It's oddly endearing.
'48:13' is Kasabian's attempt at filtering down and minimising their otherwise bolshy routine. On the basis of lead track 'eez-eh', this process of reduction leads to wild results. A little bit like if Jez and Super Hans from Peep Show got a record deal, and even more like if Geoff Barrow went off the wagon and ditched Portishead for a boozy weekender alongside Shaun Ryder, it's a batshit crazy single. Lyrics about Google and enough arrogant rants to render the average coke bender an innocent affair, it's almost like a parody of Kasabian. And it works, in its own, sour-tasting way.
As it plays out, claims about a more minimal Kasabian don't prove true. 'bumblebeee' could slot into any of their records, harking back to the self-titled era, with bonus chant-worthy screams to boot. 'stevie' begins with a humble cello, but by the end it's a bonafide, lad-magnetising anthem. Beyond 'clouds'' stinker of an opening line ("walking through a shopping centre / on a very strange adventure"), the Leicester group aren't outdoing themselves in the tastelessness stakes. Closer 's.p.s' might be their most sensitive-sounding track to date; a woozy acoustic number dosed up on Beatles references and unwashed bongs.
The issue with '48:13' is that it's actually a fairly routine-sounding Kasabian record. The extremes of 'eez-eh' aren't replicated, however off-putting the initial smell. It's a standard work dressed up as something daring. Given the headline Glastonbury slot, perhaps it wasn't the right time to take things to ridiculous new heights / depths. Ignore the lowercase track names and the Hard Fi-channelling artwork and this is essentially 'Velociraptor!' with added swagger. A shame - given their undying confidence, Kasabian had it in them to go even further into the great, horrifying unknown.
More like this