It's nearly Haim time
Second Haim album will come "very soon"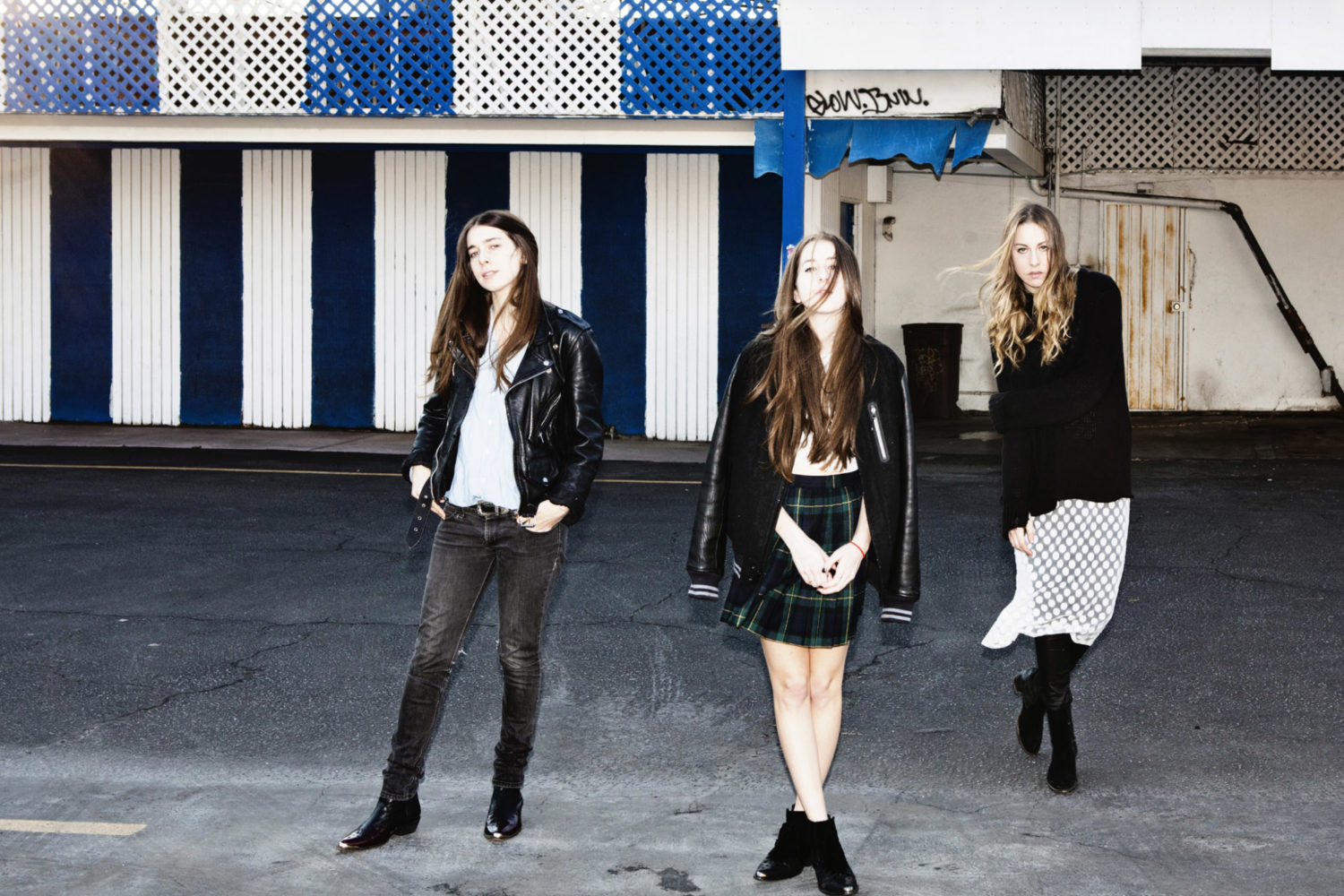 Alana has revealed a little about the band's forthcoming second album.
Speaking to Mary Anne Hobbs on BBC 6 Music this morning, Haim guitarist Alana revealed that the band's second album, the follow up to debut 'Days Are Gone', may not be too far away.
"This is the first time we've ever written on the road," she explained. "We're going home in a month to start recording. I promise record two won't come in six years - it'll come very soon."
The band are currently gearing up to play a set at Glastonbury, where last year they performed numerous times, including a guest appearance with Primal Scream.
"It was next level. I actually can't believe that that happened. It didn't hit me until we were side stage, and Bobby [Gillespe] was like, 'We're going to bring out some friends now'." "I think I peed in my pants like seven times," she added. "Inside I was like a little girl screaming crazily."
This year, you'll find her "in the pit, screaming to Metallica. I think I miss Dolly Parton, which is breaking my heart.
"Last year I missed the Rolling Stones because I had to leave right before, to play another festival. To this day I curse the Gods."
"Glastonbury is the one," she finished. "It doesn't matter if it's raining or sunshine, it's really about the music. I love a festival that's about the music."
Haim play The Other Stage today at 4.25pm. They'll also play Latitude festival next month. DIY is the official partner of Latitude 2014. We'll be bringing you extensive coverage from in and around the festival - look out for copies of the July 2014 issue in the Latitude supermarket, too!

Get your copy of the latest issue