Album Review
Owl John - Owl John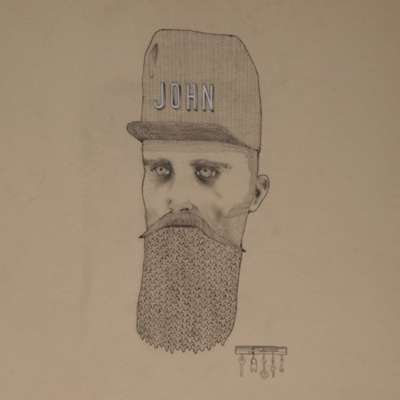 An interesting insight into a accomplished musician's repertoire.
Label: Atlantic
Released: 4th August 2014
Frightened Rabbit is so-called because lead singer Scott Hutchinson was said to resemble one when he was younger. His new, solo, side project, Owl John, is presumably named to characterise his growth, maturity and wisdom. The music certainly makes it seem that way.
The disjointed nature of the record makes one wonder how long the Scotsman has been sitting on these songs and whether only now, with Frightened Rabbit realising their potential and achieving wide appraisal, does he have the time to take a break and release his individual efforts. Whether this album is a product of the luxury of time or a growth in confidence, it has given Hutchinson a chance to showcase a wider variety of his musical talent and ambition.
There are signs of the songwriter we already know – 'Two' offers a recognisable plucky-yet-morose indie rock, and at the other, acoustic and stripped back end of the scale, 'Sounds About Roses' is a raw and sarcastic anecdote on the perils of romance. There are yet further songs that would be perfectly at home on a Frightened Rabbit record.
But between the familiarity, there are elements of Hutchinson experimenting out of his comfort sound. 'Hate Music' is built on a drawling riff that repeats over and over and doesn't carry the same emotional weight normally burdened on the Scot's music. 'Ten Tons of Silence' showcases Hutchinson's typical songwriting qualities before lurching into a dark, electronic epilogue, as exciting as it is unnerving.
The album is a mismatch of styles, moods and tempos. There is little cohesion and each song feels like a thought or idea alone on the record – like a collection of B-sides or rarities. That's not necessarily bad - Owl John has given Hutchinson an opportunity to explore themes and textures he would not otherwise have been able to. It's an interesting insight into a accomplished musician's repertoire. It is spacious and airy, free from the care and concerns of what came before and what will come after.
More like this