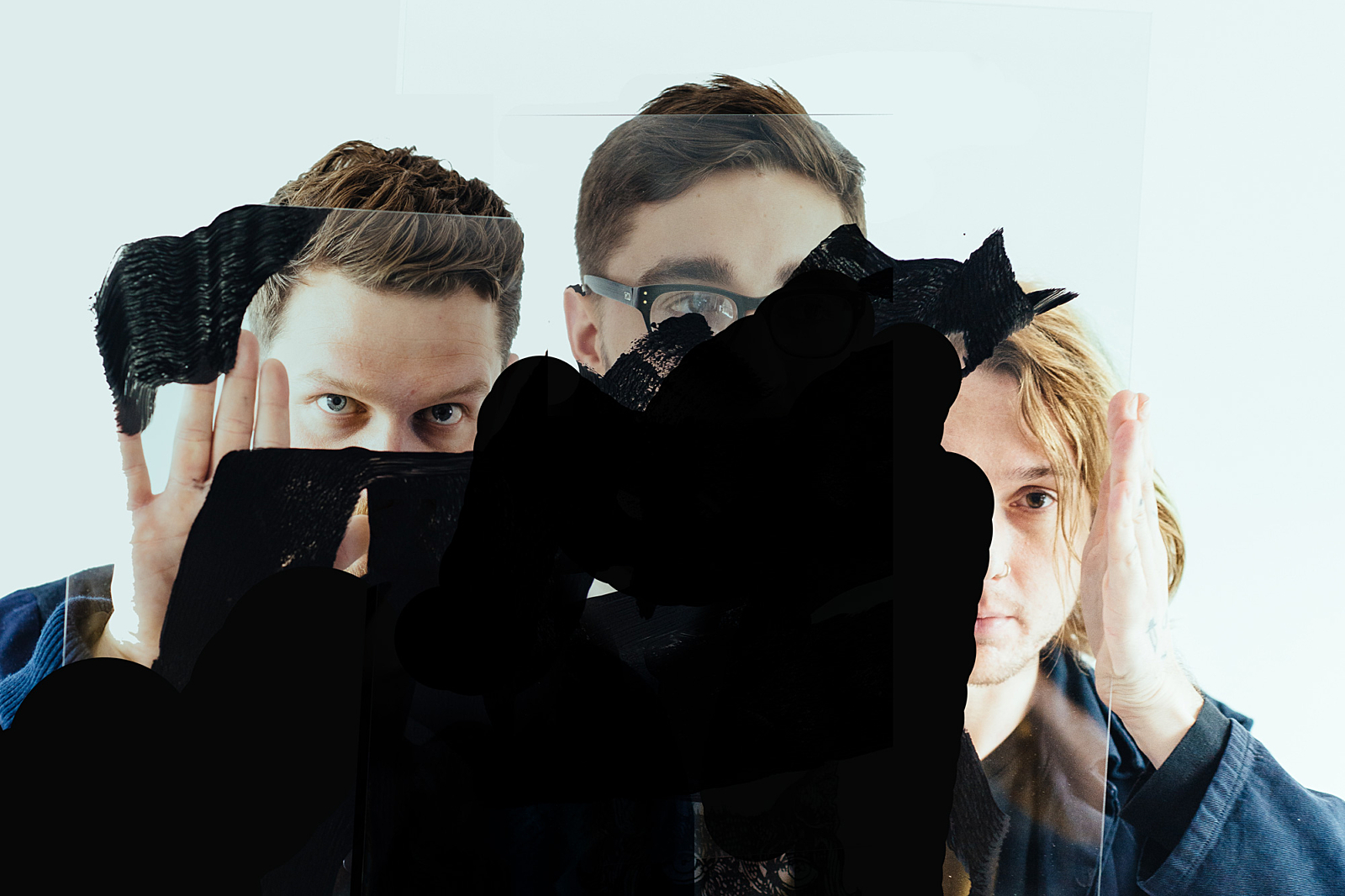 Alt-J: "We're not trying to subvert anything"
Alt-J aren't reacting to trends, bending to popular demand, or trying to please sniffy blog boys: they're just doing their own thing.
Picture this scene. There's a slushy romantic film on the telly, probably involving montages of reunited couples jumping into each other's arms in the airport, along with Colin Firth taking up a new role as a stuttering, awkward Englishman in love. He's probably eating blue soup, omelette and marmalade with an American woman who has inexplicably decided to holiday alone over Christmas in a cottage in the Home Counties, and it's the clichéd scene at the very end where he has put his heart on the line. Taking her by the hand, shaking, he looks into her eyes and says: "I'm gonna bed into you like a cat beds into a bean bag. Turn you inside out and lick you like a crisp packet." The credits roll. Everybody in the cinema cries.
Only a band like Alt-J could direct a romantic comedy this strange, soundtracked by spliced five-way vocal duets, wonky, slightly sordid declarations of love, a Miley Cyrus sample and a gaudy, twanging Southern Rock anthem called 'Left Hand Free' for good measure. There are slow, plaintive, weirdly lust-filled laments, and even a lyrical nod to KRS-One's 'Sound Of Da Police'. Not only have Alt-J ignored any outside pressure to stick to a template; they've gone a step further, and totally defied it.
"
Being able to do what we like is the best position to be in.
— Thom Green
Repeatedly, Alt-J are adamant that far from being removed from their debut sound, their second album 'This Is All Yours' isn't taking them to a drastic new place; experimenting has always been in their blood, and a number of songs on the record have been kicking around for several years. The bat-shit crazy lyrics to 'Every Other Freckle', for example, have been floating around frontman Joe Newman's cranium since the early days of playing local pubs in their university town of Leeds. "Thom was talking about how a spider was bedding into his brain," explains Joe, gazing across the park. "I was like… wow, bedding. I was telling my ex-girlfriend about this song two years ago, because it was written then, and she said it reminded her of this poem ['I Wanna Be Yours']. 'I want to be your park bench, I want to be your heater while you sleep' - that one. So, anyway, it sounds like I took that idea and went in a different direction, but I didn't. So actually," he laughs, "I'm as good as [John Cooper Clarke]".

Since the early days of faceless press photographs and their wily, evasive approach to genre that persisted from the very start, Alt-J have been a band that escapes concrete definition. It's given them the freedom to follow up the Mercury Prize-scooping 'An Awesome Wave' with the weird, unpinnable, 'This Is All Yours'.

"People can't define our sound, so we play with other people's uncertainties," Joe says, sipping coconut water on a bench. "Not coke," observes his band mate Gus Unger-Hamilton, laughing, "just coconut water." "Being able to do what we like is the best position to be in," adds Thom Green, "because you don't have to prove anything." In contrast to the countless bands that push forward a strong persona, but have very little to say musically, Alt-J prefer to let their music do the talking. One of the band could politely bump into you on the street without raising a flicker of recognition, and indeed, the only person to notice Alt-J today so far is a small child intent, not on commending them for their latest single, but on getting past them and into the park.


With a record that has a personality as varied and unpredictable as 'This Is All Yours', it's certainly music able to make a statement alone. "It was kind of a statement," agrees Gus, referring to the first new song the band released from the record, 'Hunger of the Pine'. "We went with it because it was an unexpected thing to start the ball rolling with," says Joe.

Unexpected, of course, because of a certain sample provided by a young woman best known for riding giant metal demolition balls and rolling down sculptures of wagging tongues. "It's quite funny," says Thom, who initially started talking to Miley Cyrus through remixing work that he was doing outside of the band. "We've met her once and I speak to her now and again." Sampling Miley, say the band, was natural; they liked her vocal hook, so they used it. "If we all loved the song, that'd be the case with any band," says Joe. "If Gary Barlow came up to me and was just like, 'I've written a song', I'd be like, alright Gary, calm down, but email it to me. If I liked it, I'd be in."

The triangle association found in Alt-J's keyboard-shortcut styled name has always attracted a few rumours, and the connection now shared with Miley has only added fire to forum speculation that the band are members of the Illuminati, the shady, and perhaps fictitious secret society that supposedly manipulates us all through popular culture to move towards a New World Order. It's an accusation that amuses Alt-J no end. "Is that even a thing?" asks Gus incredulously. Joe, however, plays along. "I'm not going to say yes, I'm not going to say no. You know, fuck it, I'm not going to say if it's true. I might be in it. I might not."

Moving from conspiracy theories to illumination, 'This Is All Yours' could have easily been an album to come from a place of drama and tension, but for Alt-J, a change in their line-up proved productive. The departure of one of a band's original founding members can often lead from ripe to ruin, but when Gwil Sainsbury left the band, there was little time for squabbling, apparently, and in fact it all went down very amiably. "There's no ill will or regret," explains Joe. "[Gwil's] completely happy with the decision he's made and the life he's living without the band looming over him." Gus agrees. "He knew he was leaving at a good time that wouldn't disrupt us," he adds. "If he'd left now it would be hugely confusing, and we would've felt a lot more resentful; financially, emotionally, all kinds of fuck-ups. This way it was easy to draw a line under his involvement and move on."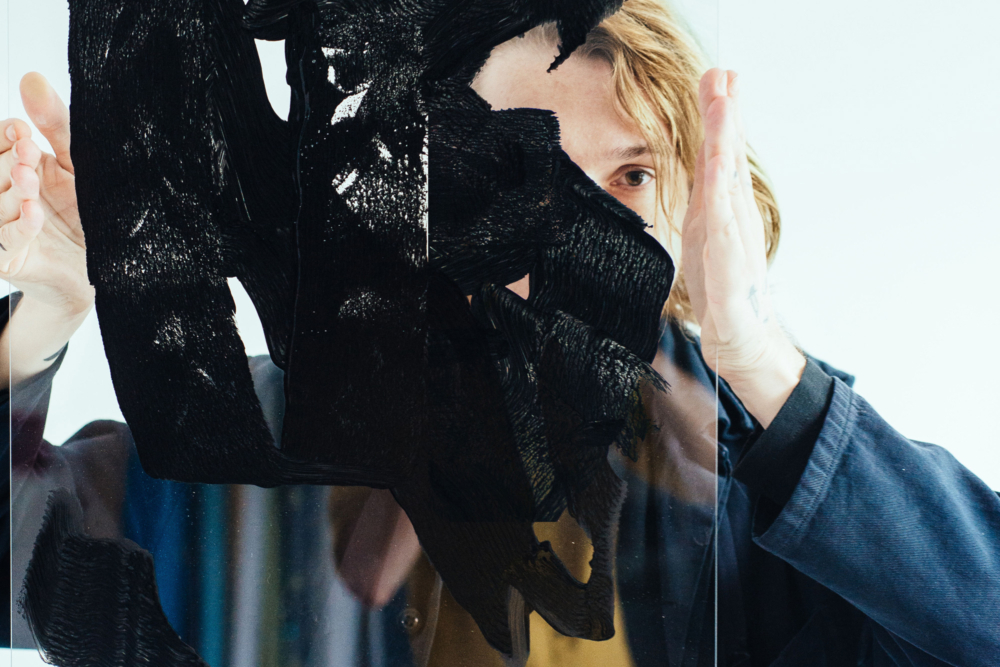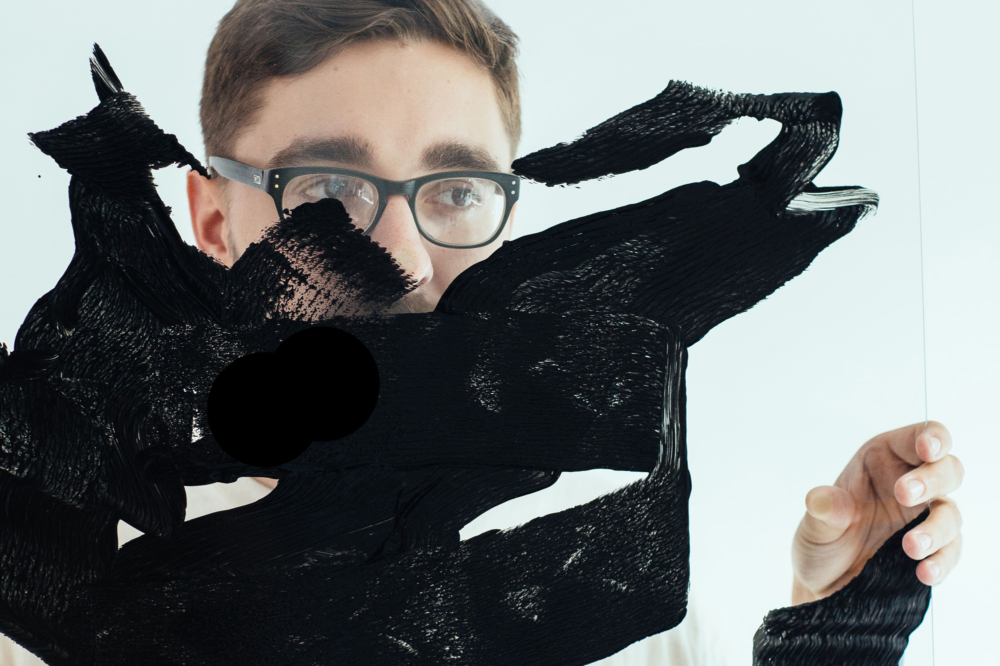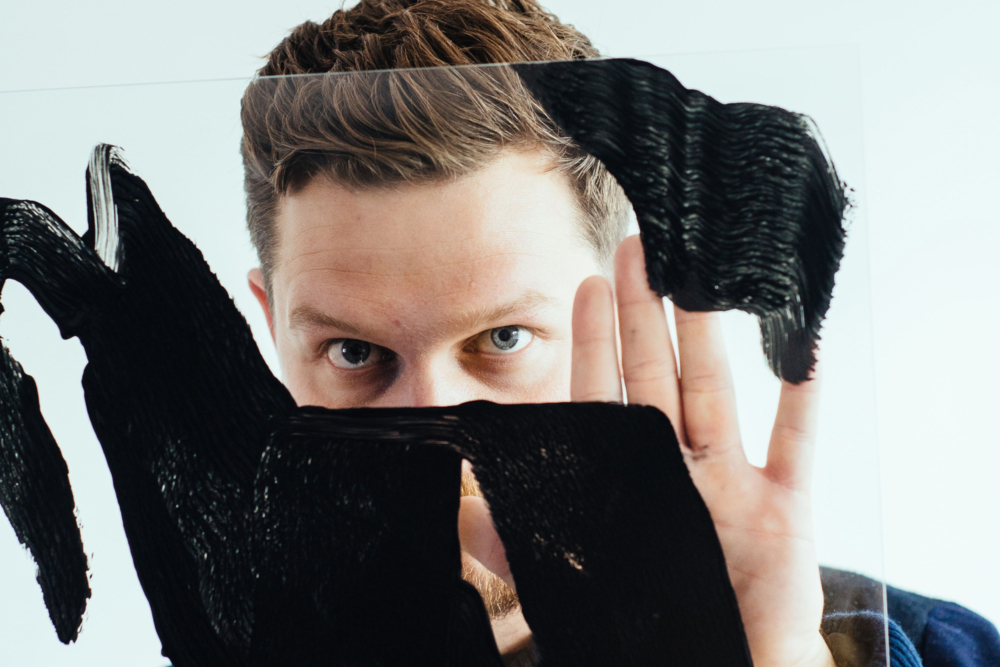 "
We've got a good life where we write music but we never get recognised.
— Joe Newman
Riding on the momentum left over from the massive, runaway success of 'An Awesome Wave' made that transition easier, no doubt. "We felt vindicated by the success of the first album," nods Gus. "I think it gave us the right kind of boost of confidence that didn't tip into cockiness," adds Joe, "and I think that made us play better together. We refined our chemistry, and it matured into the second album because we understood that people liked what we'd done."
The process of inducting the band's new touring guitarist Cameron is currently underway, and Alt-J agree, unanimously, that he's fitting in rather swimmingly, and if anything, he's pushing them even harder. "He's got a better work ethic than everyone else," laughs Gus. "He's trying to not look lazy, but he's probably shitting himself, to be fair. He's going straight into playing Ally Pally and doing American TV appearances, so it must be absolutely bizarre. It's terrifying enough for us!"
Alt-J might have healthy levels of self-belief, but their second album does come with one extra swaggering anthem, too. It sticks out, noticeably. It sounds like Alt-J if they were the sort of band who made headlines for inciting riots and slagging off other bands constantly in interviews, and it is derivative and cock-sure almost to the point of satire. "We're not trying to subvert anything," states Gus, but despite his insistence otherwise, 'Left Hand Free' sounds like a song that knows exactly what it's doing, from its almost tongue-in-cheek sense of twanging swagger, to the cliché-riddled music video that comes with it. "We really don't do that intentionally," insists Joe, "we really just go with what feels right when we're playing together. 'Left Hand Free' was a leap into a completely different world for us, but we were enjoying it, so we kept doing it, we thought it was funny, we thought we could play characters. That's what we do with all of our music, we do it because it sounds good."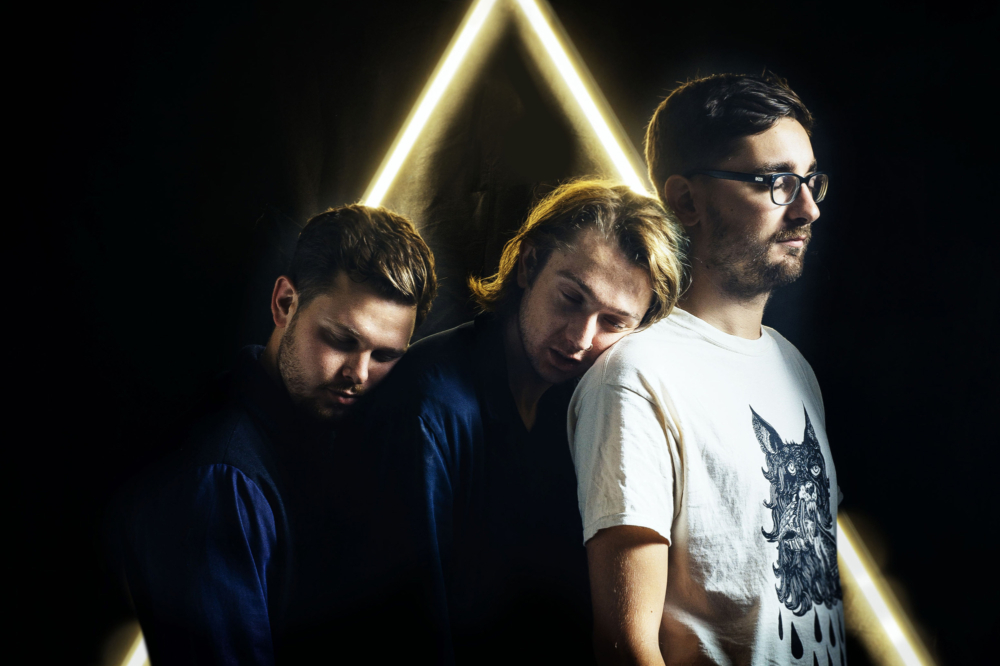 "
Some people feel the need to put out an image, but we don't care.
— Thom Green
Mention of the record label's supposed involvement in pushing it forward as the lead American single however, receives a less cheery response. "We wouldn't have necessarily chosen 'Left Hand Free' as the single," answers Gus, choosing his words carefully. "We just sent everything to the record label, and they said, 'That's the single'. But," he adds, suggesting it wasn't quite that civil after all, "we've patched things up with them now."
Despite the irresponsible lake jumping and campfire dancing in the video for 'Left Hand Free', Alt-J say that they're well-behaved in comparison. "You don't want to end up like The Stone Roses," laughs Joe, glancing down at his rather eye-catching socks bearing bright green marijuana motifs. "I think we enjoy recreational drugs just as much as anyone else…" he starts, "but we've agreed that we don't talk about it in interviews," finishes Gus with a pointed look. "I'd so much rather that was our reputation than the opposite."
"We've got a good life where we write music but we never get recognised," says Joe, and, he admits, "we're not one of those bands that likes being involved in interviews. They're a good thing for us, of course, but it's not why we make music. We just really love writing the songs that we write, we love working together, that's the joy of the whole thing, the core of all it is that we do and who we are." Thom agrees. "We don't want to make a point of having a persona. There's no point, it's only ever been about the music that we make. Some people feel the need to put out an image, but we don't care."
Alt-J prefer to keep the limelight firmly on their music, and persistently, it's an approach that appears to be winning out. 'This Is All Yours' is a record that absorbs and plays with traditional genre, like a cat toys with a mouse, before mangling it out into a painty spew with little regard for convention. They might insist that nobody can define them, but still, the same misty, triangular essence that shrouded their debut floats round their second album. Playful, experimental, and ever so slightly arch in places, only Alt-J could write an album quite like this.
'This Is All Yours' is released on 22nd September via Infectious.