Interview
Perfume Genius: "This album is demanding respect and acceptance"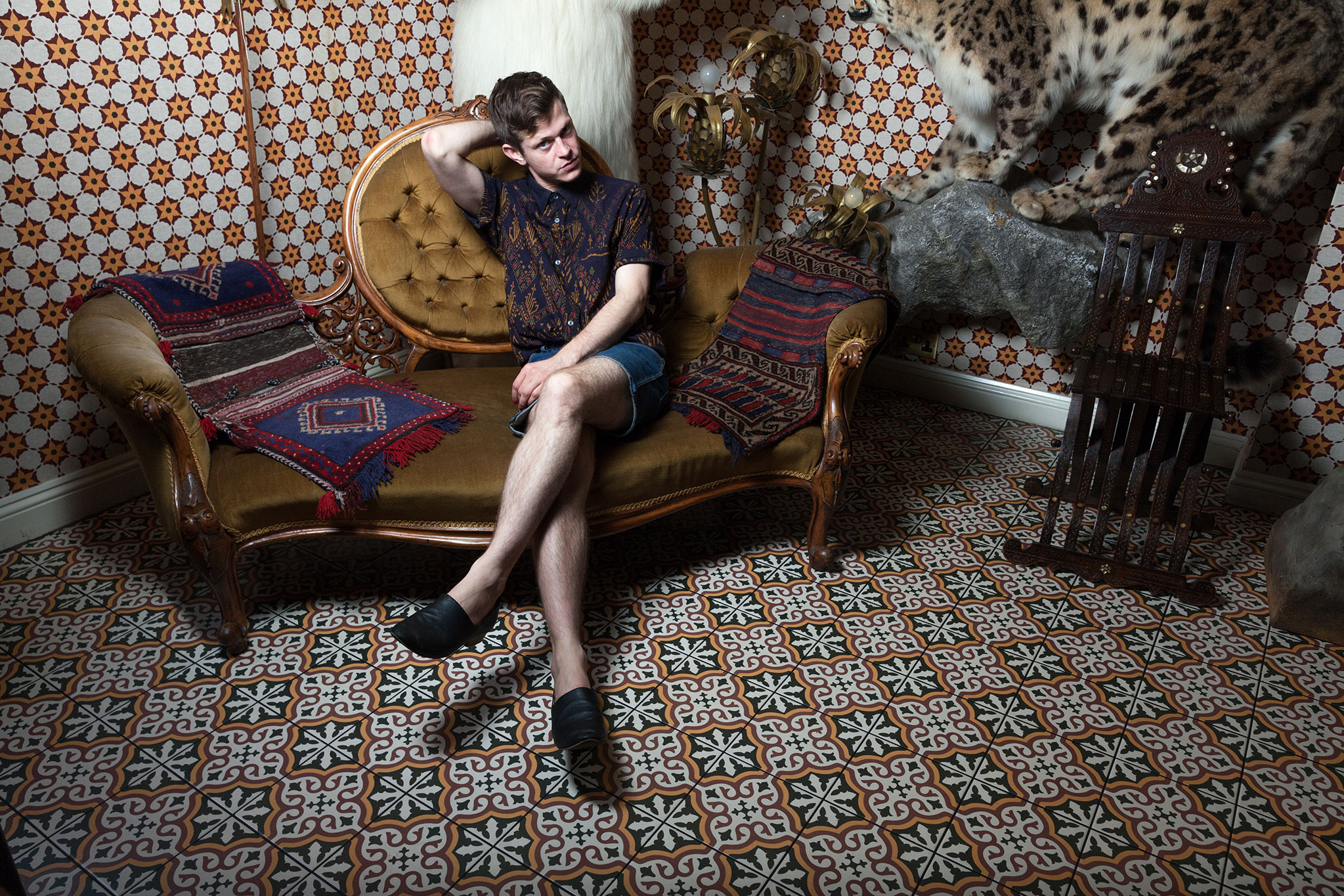 Be afraid, be very afraid, says a newly enraged Mike Hadreas. Perfume Genius has just become fully-charged.
The obvious route, for anyone sitting down to make slightly more commercial music than the kind they made before, is to lock themselves in a room and scream. There's a moment in Mike Hadreas' third album as Perfume Genius, 'Too Bright', when things go from powerful and ecstatic to all-out frenzied. It's in the scream. 'Grid' - a terrifying standout on the LP - gives the game away that this isn't the same songwriter that broke hearts with his stories on a piano. Elvis-style delivery ("Maybe baby," he turns, in a like-for-like impersonation) is interjected with the kind of high-pitched siren sound that tends to rattle a war zone. It pierces and flies by far out of sight. And it's a sharp call to arms that belongs to Hadreas. All this without mentioning the "goblin-y sounds", in his words, that arrive within the same song. Previously Perfume Genius' music could be equated with whiskey, tears, heart-to-hearts, sudden pangs that life might be a little tricky - not anymore. Through sheer force, a different side's emerged, and it barks and bites at anyone who so much as stares oddly in its direction.
It's funny that things turned out this way, considering the initial aim of this third album was to soften things down a touch. Compromises weren't necessary, but a polite word in Hadreas' ear had him encouraged to change the subject slightly. Songs from the first two albums didn't shy from tough realities. 'AWOL Marine' is about a homemade pornography scene where one of the males tells the other that he's getting medication for his wife. Other tracks carry a little more hope, but all the same - they're tackling deep, troubling subjects that sometimes brought a strange comfort. This wasn't poorly-intentioned advice that he was receiving. "It was like, 'If you did this, if you toned it down, or talked about more pleasant subject matter, so that it's just pretty and has less of an unsettling undercurrent,'" remembers the 32-year-old. "And I'm getting older - this is all I have going on, my music. I thought I would have to take it more seriously. But I just ended up having to take it more seriously in a different way."
An initial goal of softening things down, creating more commercial music, isn't totally outlandish. In their own very different ways, both St. Vincent and Future Islands have gone from niche concerns to Really Big Deals in 2014, despite retaining every speck of their individual extremes - if not more, actually. The same goes for Perfume Genius. Even if he wound up rebelling against his original aim, cinematic elements creep in, and this does sound like his biggest-sounding, perhaps biggest-spanning record to date. "I was more just rebellious about worrying so much about what other people think," Mike claims. "It was rebellion against overthinking."
Then came the screams. On the album, 'Grid' links into 'Longpig', which boasts a devilish, X-Files-style synth line and tribal chanting. "When I was recording it, I didn't know if it was good enough. But I just let myself do it anyway," he remembers, citing the running thread between every song on the record. Fearlessness is the biggest factor. The real breakthrough moment came in 'I'm A Mother', where Hadreas' vocal is hushed but heart-breakingly pained. He sounds like a previously dead spirit emerging from the ground. It's the song that "broke the pattern," he says. "It just felt right. I was infinitely more inspired by the weirdness and the darkness of that song than what I had been doing before. It just was much more exciting. And there was a wild feeling about it - it just felt really creative. I felt that thing you want to be close to. I finally felt trustworthy of it. And then I just started going in [the studio] every day. I made tons and tons of music."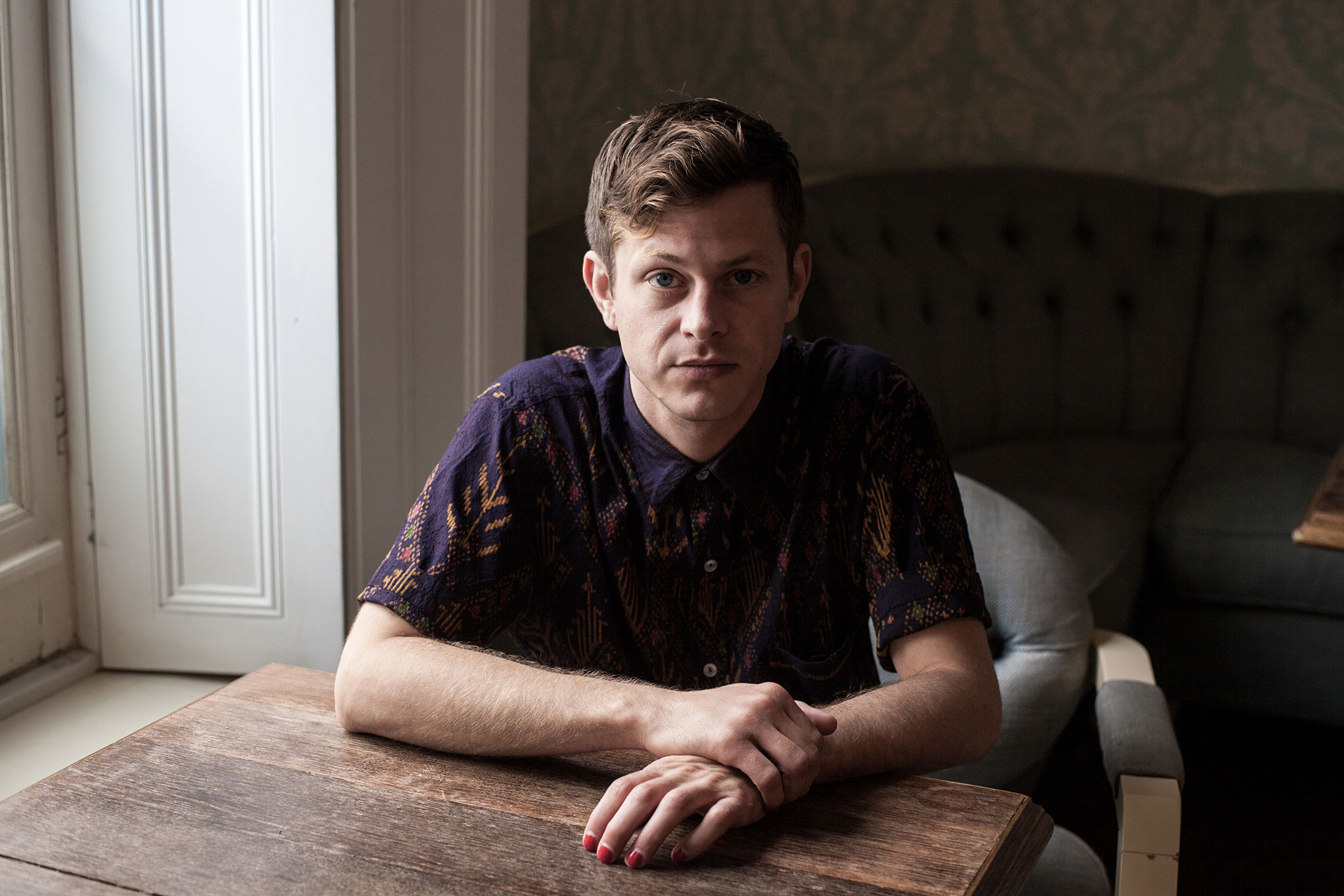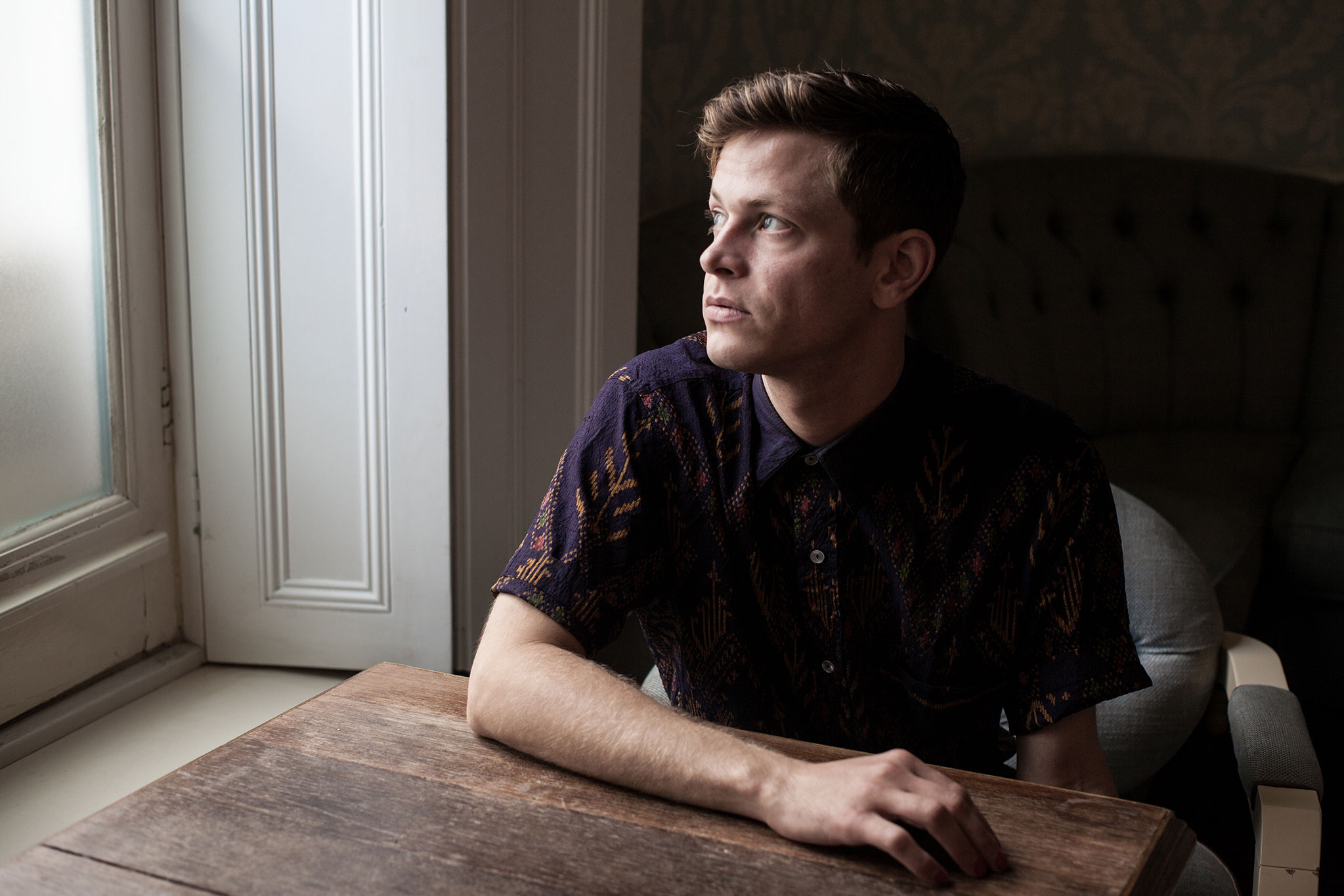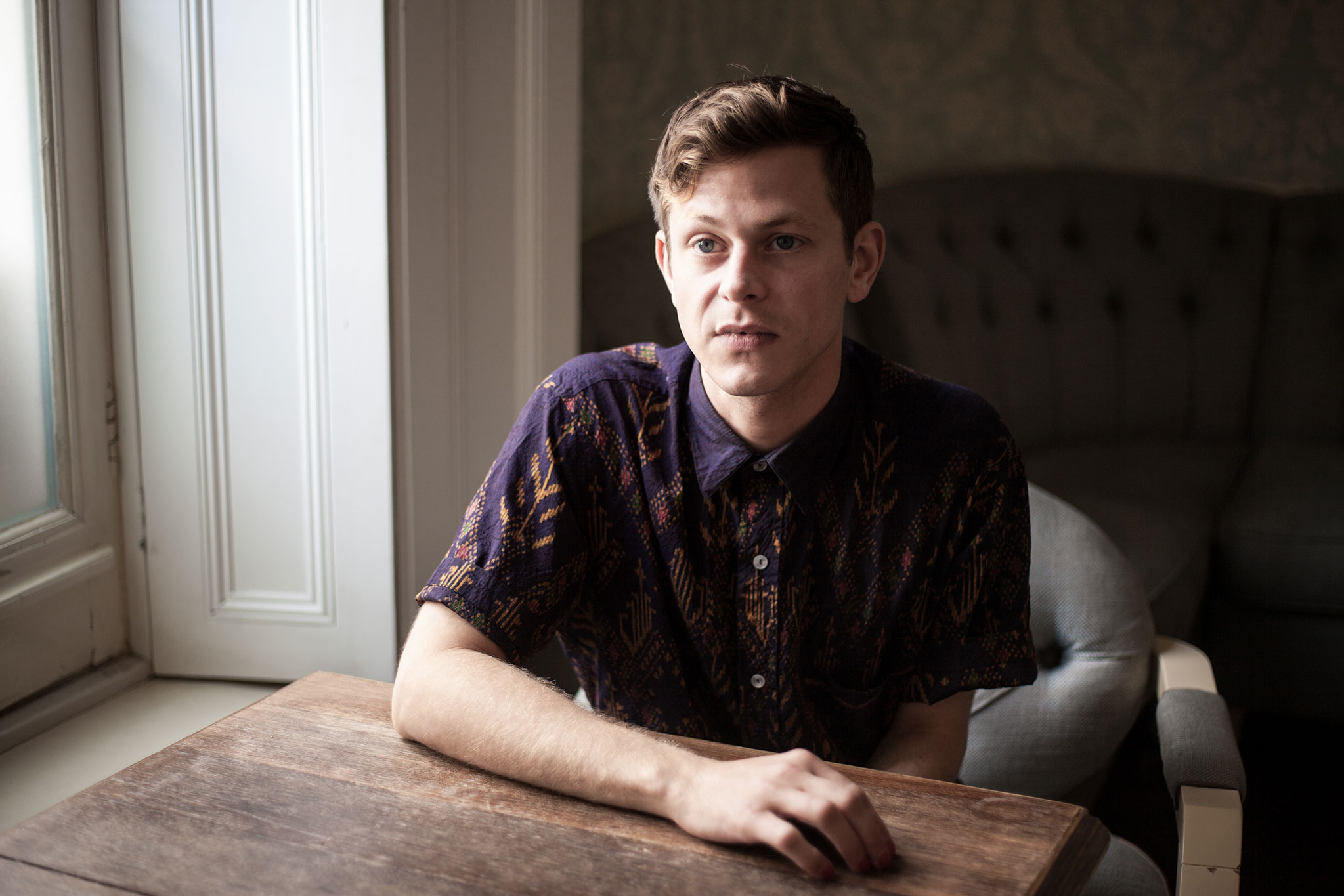 This dark-as-sin breakthrough moment gave away to a prolific streak, not that it's evident on 'Too Bright'. Three minutes of 'I'm A Mother''s silent screams were cut, Mike claims ("It went on for a while!") and the rest of the record has this strange ability to bring completely wild ideas together. A cinematic theme rings true, but each song comes off like a different scene in a film. Hadreas cites himself to be a very visual songwriter. "When I first started making music, I would make a song and then immediately make my own video for it," he remembers. And with 'Too Bright', not for the first time, he considered every element around the record, from striking imagery to the oddly euphoric video for 'Queen'. "I wanted to take every element around the album very seriously. I wanted to step up a little bit. So I was a lot more thoughtful this time about videos and the press photos. I had this idea of a woman dressed as a man - that kind of look. I liked that toughness. I thought it was interesting."
In 'Queen''s make-up strewn video, Hadreas stars alongside a cast that break into secret rooms, rip up office papers and wreak terrifying havoc. It's a powerful song to the extreme, an undoubted highlight from 'Too Bright'. "That song says that everything you're scared of is true. It's me. I'm coming for you! There's humour in it." It's the most forthright account of his own homosexuality that he's penned to date. Not only is it him being more upfront, it's also the sound of Perfume Genius seizing the agenda. With every song on the record, there's "a catharsis", he says. "Some of the songs require a lot more performance now. And there's a lot more songs where it's just me singing. I'm not behind the piano. I'm standing up," he pauses. "I might need to think about it more though. Because I've been playing these new songs and I completely freak myself out - I have these adrenaline rushes and then I'll go to sit down and play a really quiet song, and I'll be shaking and wigged out."
By turns industrial, bass-heavy and electronically charged, 'Too Bright' also possesses the same piano-led beauty displayed in previous records. The heart's still firmly on the sleeve, only this time, the rest of Hadreas is breaking into action, forcing himself into the spotlight. "I think a lot of this album was about trying to gain some confidence. And I'm not fully there yet, so I had to pull from acting as if I was confident," he says. "Even though the root of me feels the way that I do, the root of me believes that I'm as good as everyone else, but in my daily life I don't really feel like that fully. This album is demanding respect and acceptance instead of just looking and hoping for it. I'm giving it to myself."
Taken from the September issue of DIY, out now. Perfume Genius's new album 'Too Bright' is out now via Turnstile.
WE'VE GOT A FAVOUR TO ASK
We're often asked by potential advertisers about you, our readers. So we'd really appreciate it if you'd offer up a bit of information about you, and your music-loving habits by filling in our 2019 readers' survey.
Click here to reach the 2019 DIY readers' survey.
(Don't worry, none of what we're asking for is personally identifiable - and no questions are compulsory.)