Mercury Prize 2014:
Bombay Bicycle Club: "To be honest, I was completely surprised"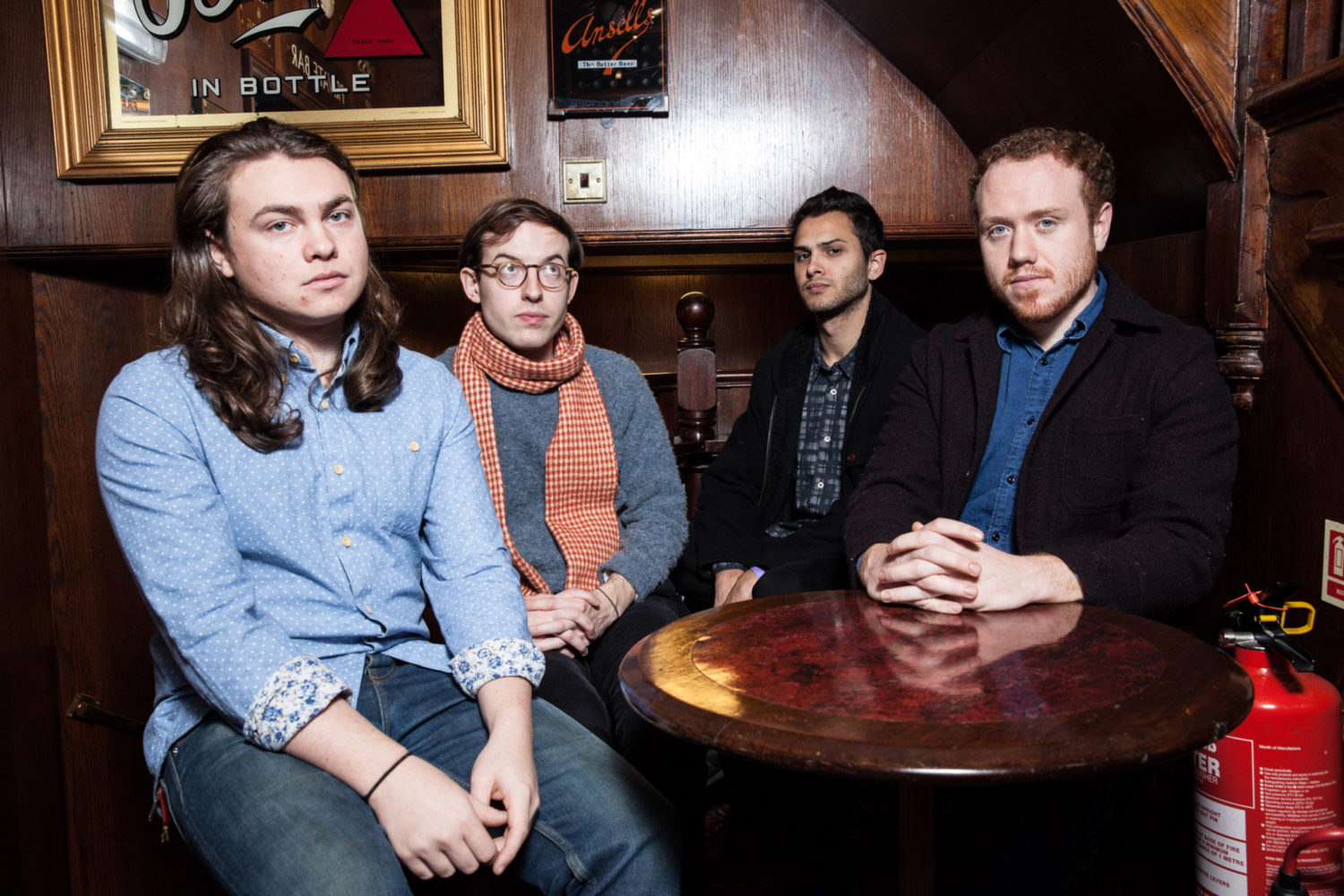 As the awards ceremony draws closer, the band's Jack Steadman reflects on their nomination for 'So Long, See You Tomorrow'.
Sometimes, things just take a while to set in motion. Despite now having four albums to their name – along with a Number 1 and a date at Earls Court looming in the distance - 2014 marks the first year that Bombay Bicycle Club are in the running for the Mercury Prize. It's about time.
"To be honest, I was completely surprised," the band's Jack Steadman reveals, after getting the news of 'So Long, See You Tomorrow"s nomination. "I mean, I'd be lying if I said I didn't think we deserved to be nominated. I think the Mercurys is all about making interesting music, but I always thought that people might think we were too poppy, or that we're a band who are just on Radio 1 all the time. I guess I sort of resented that," he continues, "and thought we were a good combination of pop sensibilities and experimentation, but I just never thought that we would really get nominated.
"In our case, there are so many impressions that have already been made of us," he goes further. "We've been doing this since we were very young and a lot of the music that we made when we were younger maybe isn't us anymore. So personally, for us, it was a bit of a surprise, but it's great."
As for how they heard the news themselves, they were given a heads up but even that led to its own problems… "We were just relieved that we could finally tell everyone! We found out about a week before the official announcement and it was torture really. We were in the middle of a rehearsal and our manager took us out of the room and told us, but then said we had to keep it completely secret for the next seven days. We had to go back into the rehearsal with all our crew and just had to keep a completely straight face! So, we were so happy to finally text everyone and share that celebration with people."
"If lots of stuff had happened when we were just starting out – especially at that age – I think we would've just completely collapsed."
— Jack Steadman
There's no hard feelings here though: it turns out that Steadman sees the fact that they had yet to be nominated in previous years as a bit of a blessing. Despite his admission that he thinks the band have been deserving of a nod, the four-piece were afforded the time to grow in both popularity and confidence, which in turn, led them to feel comfortable making an album like their newest offering.
"I think the main thing is that I'm very glad of the way things have happened for us," he says with certainty. "This Mercury nomination is a good example of that. Everything's happened so gradually, there's never been a huge amount of hype at one time. With our second record, we got nominated for an Ivor Novello and for the third, it was the highest chart position we had ever had, and now on this fourth record, we've gotten the Mercury nom. I'm not very good at dealing with pressure, and if lots of stuff had happened when we were just starting out – especially at that age – I think we would've just completely collapsed.
"For a fourth record," he continues, "it is maybe a bit of a risk, in terms of the directional change but that is because we haven't had that huge hype and the huge expectation that a Mercury nomination for your debut could probably cause, in a way. You might think, 'Oh shit, I can't go and do something completely different now.'"
As for what it would mean to the band if they win, their answer is simple: it'd be an extra shot of validation that – while their album was somewhat of a bold move - they did the right thing.
"It would just be a nice reward for all of the work that we've put into the record," Jack concludes. "We produced the record ourselves and we were always a bit nervous about that: we didn't have that safety net of a big producer to fall back on. Winning would just be a comforting thought that we had made the right decision."
Bombay Bicycle Club are nominated for the Mercury Prize 2014 with their album 'So Long, See You Tomorrow'. The final winner will be announced at London Roundhouse on 29th October.

Get your copy of the latest issue