Cover Feature:
Bastille: How to break America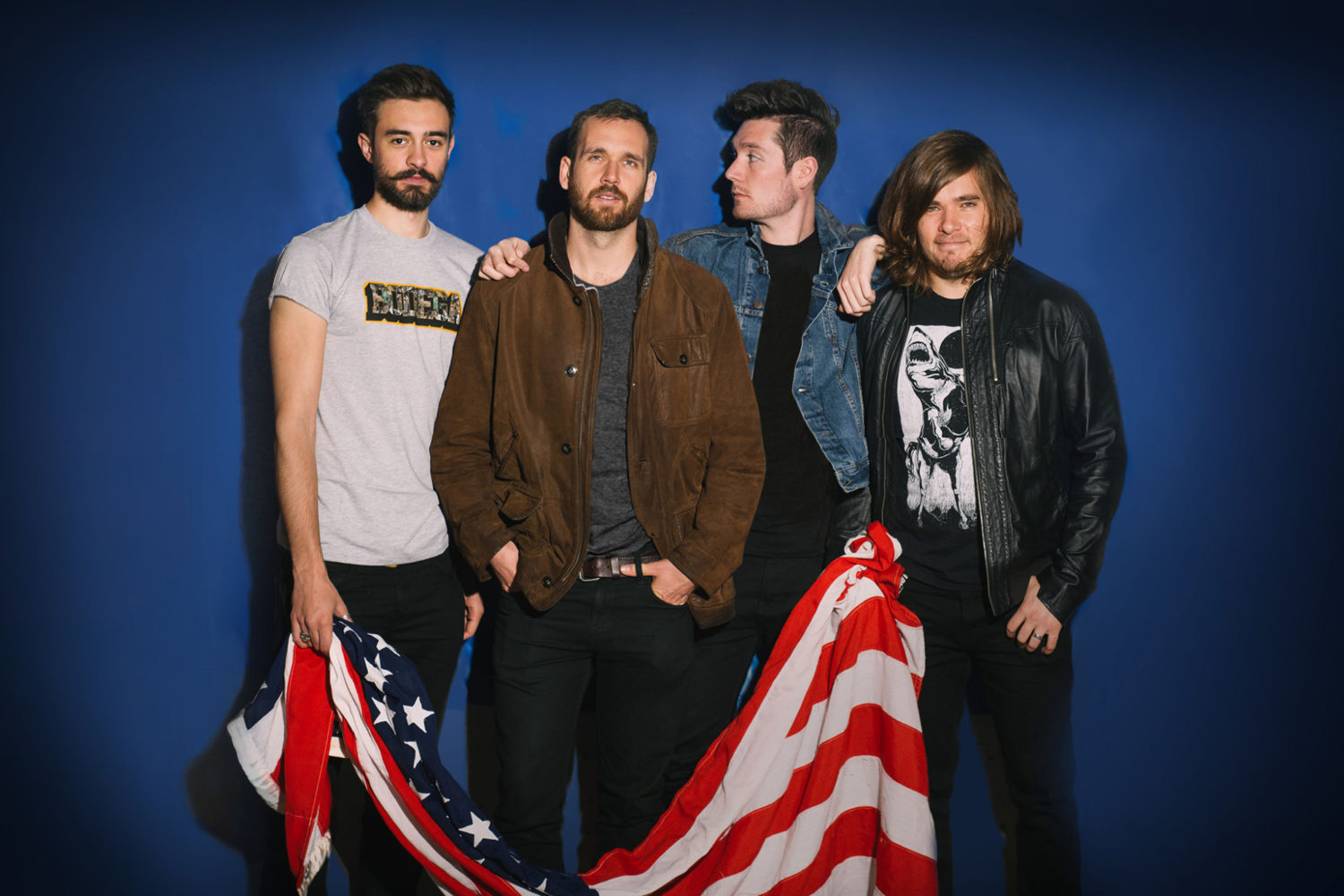 We join Bastille in Boston on their biggest North American tour yet to find out how to make it to the top Stateside.
"America started really badly. Our first ever show was at Popscene in San Francisco, loads of UK bands do their first shows there. The night before we'd played Benicàssim [in Spain] and I'd lost my voice completely. For the last four songs I had to hold the mic out to the crowd and hope they knew the words, luckily they did. We got to San Francisco, I had no voice - I couldn't talk, couldn't sing… our label were there, first time we met the team - everyone expecting everything. This quack doctor came along with a Starbucks bag full of drugs. He gave me a steroid injection in my bum, my left bum cheek. I was like, 'Dude it's my throat!' My whole leg went into spasm, so not only couldn't I sing, I couldn't walk. I just saw my manager's face drop from the side of the stage, it was like - welcome to America guys…"
Dan Smith's first experience sounds straight out of a perverse black comedy, but from an unsteady start there's no doubt - Bastille have broken America. They're not the only ones, either. It's been a great few years for UK acts stateside. From Adele's universal domination to Sam Smith's Billboard-topping antics, Arctic Monkeys converting their domestic form to the world stage and Disclosure becoming the poster boys for electronic music there as well as here - the British aren't just coming, they've set up shop.
Established home grown acts like Calvin Harris are the de facto touch points for EDM, idiosyncratic oddballs Alt-J have found their fair share of love, Charli XCX is playing it fancy and ruling the airwaves while Royal Blood smash them into tiny pieces, hanging out with rock's ruling elders. And that's without One Direction, Coldplay or Radiohead - all able to legitimately make claims in one way or another as The Biggest Band In The World. It makes it sound so easy. Spoiler alert: it really isn't - but maybe it's getting easier than it once was.
So the story had it: the biggest bands in the UK could roll up in America, used to huge tour buses, sold out enorm-o-domes and endless magazines covers, only to find they're right back where they started. Relative nobodies forced to start from scratch, but this time in a country so massive it makes old Blighty look positively minuscule in comparison. It's no wonder the poor blighters would find themselves slinking back home to their creature comforts with their tails firmly between their legs.
Some of our most revered acts have failed to make the same impact Stateside; not exactly unheard of, but not the larger than life superstars they are back home. At the height of their powers, the US wasn't that interested in the fundamentally British Blur, sending them back home with battle wounds to lick clean. Later they'd make amends, even inviting them to headline Coachella in 2013, but to a certain audience they'll always be 'the band with the woo-hoo song'. For every Spice Girls, there's a Girls Aloud, Busted or Take That - a chart dominating pop sensation who remained chained firmly to the UK.
There's one thing that can't be denied, though. The world is getting smaller. Not physically smaller of course, but technology has made communication instant. A band can release a song in one place, and find it's blown up worldwide. Especially if it's the kind of immediate, anthemic super hit that sticks in the brain for months. Y'know, like 'Pompeii'.
"As we were doing stuff in the UK, things were trickling through over the internet," Bastille's Kyle Simmons explains. "When we came here we expected to be driving across America in a tiny little van, but we seemed to have skipped a level, which we really felt weird about. In the UK we were used to playing pubs to no one, when we came to the States, we felt we'd established the big first step via the net."
"The album came out loads later in America," Dan recalls, "but obviously if it's online anyone can have it. When we first started in the UK it went from a 'borrowing a friend's mum's car to tour' level, through to releasing songs on Hype Machine. Because we'd built up such a strong fan base ourselves in the UK, we came to the USA as a band with a Number One album."
To suggest that every band - even those who make an impact in America - needs to have a 'Pompeii' would be somewhat demanding. This is a monster hit which peaked at Number Five in the Billboard Hot 100, and even at the time of writing, more than a year after its first appearance sits just outside the Top 40. It's a triple platinum track, with sales of almost four million and a video with more than 100 million views on YouTube. The logic holds whatever, though. We live in an international world. The internet doesn't have boundaries - and those it has are easily circumnavigated with a bit of technological jiggery pokery. If a song is out there, it's out there, and with word of mouth through social networks, an act can almost be huge everywhere just as much as it can anywhere. Trying to put the internet into territorial boxes simply doesn't work.
So a great song and the right buzz online can open doors that previously would remain locked. As a country, we've always punched above our size. From The Beatles and The Rolling Stones through to today's heroes, for such a small country our musical output, pound for pound, is a match for that of any other. If great music is the leveller, that's where UK acts find themselves holding all the keys.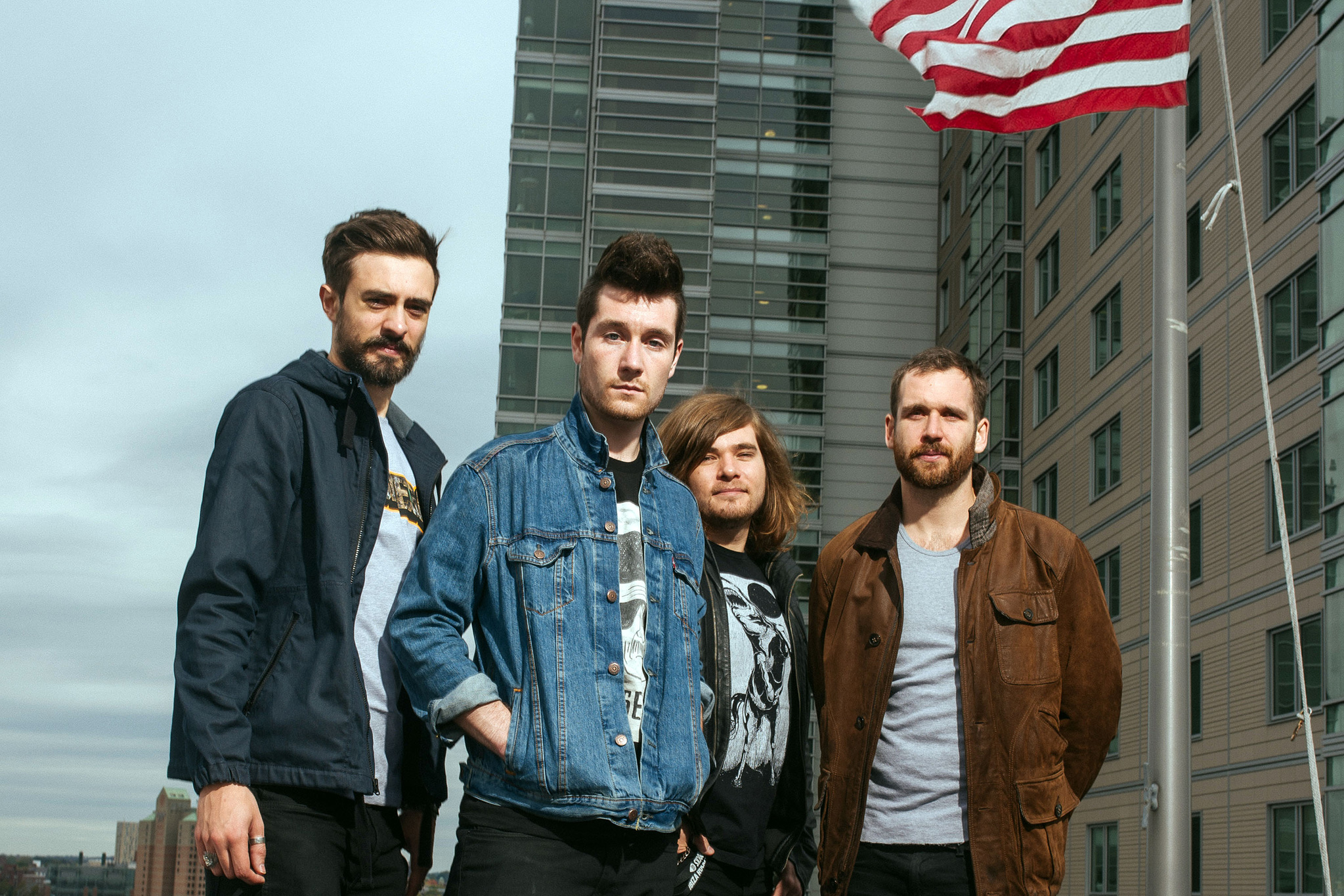 "We've never set our expectations high. We didn't imagine getting out of the UK or Europe."
— Dan Smith
It's those open doors that have led Bastille to their current North American jaunt. A couple of days ago the band played a two night stand at New York's Radio City to a combined audience of around 12,000 people. Tomorrow they'll head to Canada for shows in Toronto and Montreal before returning to play a month's worth of sizeable shows around the US. Tonight is Boston's Agganis Arena. The Killers, Arctic Monkeys and Queens of the Stone Age have all graced the 7,200 capacity venue in recent years. For comparison, London's Brixton Academy - seen by many as a sign of 'making it' in the UK - is a touch under 5,000.
Stateside, their album 'Bad Blood' has shifted over a million units. While just how huge the band became back home was, to some, a surprise, their ability to translate it to the global stage shows it was no happy accident. 'Pompeii' opened up a path to success, but it took hard graft to reach the promised land.
"Radio is king here," Kyle insists. In a country this large, getting people to hear a band's music is vital. A show can be hundreds of miles away from home for some. The airwaves make a huge difference.
"It's a totally different beast," Dan continues. "In the UK we were so lucky to have the support of Radio 1 and XFM. Here it's so vast, it's state by state. You need to establish relationships with all those people. Not that it's not fun, but it's really hard work. Multiple stations, multiple states.
"We were lucky. We had 'Pompeii', but that had a life of its own before we got here, so we were able to come in with a song they liked, and build from there."
Still, if there's one moment that's always going to stand out on a band's check list, it's Saturday Night Live. The iconic US programme has one band an episode. Because of that, to take that slot still means something. A slot on a major network show is a big deal in anyone's book, but SNL is iconic. In pop culture terms, it's something that remains influential - talked about, shared, watched online. When there's a new Arcade Fire, Kanye West or Justin Timberlake album, you can be sure they'll show up there. And so did Bastille, because that's how they roll now.
"I think Saturday Night Live is pivotal," Dan agrees. "It's unique, you have to commit a week to it, with rehearsals and stuff. They invite you all, say goodbye - they really make you feel like you're part of it. I think people really look to it in a tastemaker way - they have huge pop acts - we were sandwiched between Lady Gaga and Kings Of Leon or something. It was a huge deal for us. It can be the thing that tips things. Sam Smith had it really early."
But the US commitment to music on telly doesn't end there. "There's loads more late night TV shows," he continues. "Music on TV is much more prevalent. That's brilliant, that's why you see loads of UK bands on TV here. It's terrible back home. There's Jools, and if they don't choose to back you, there's not really much else."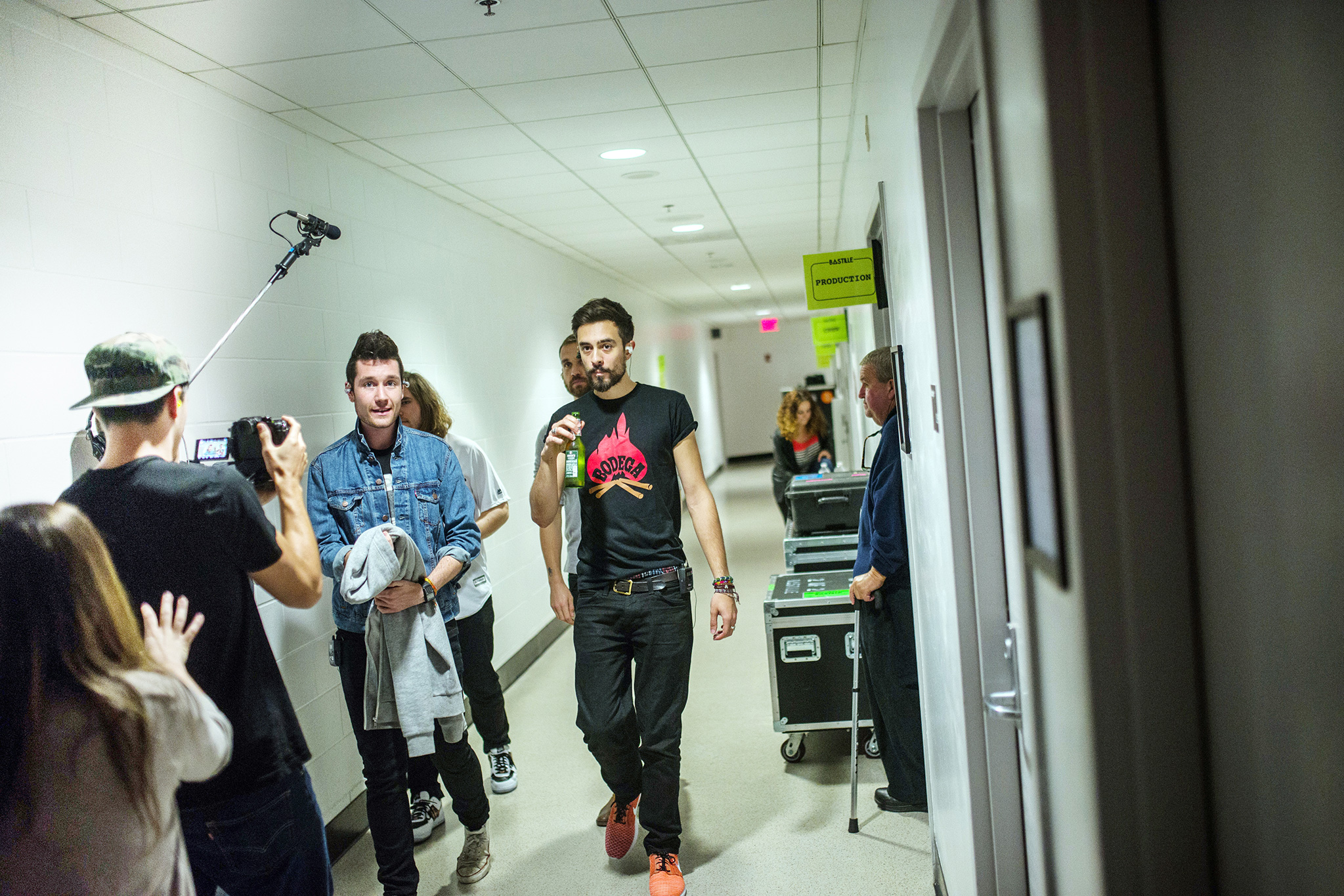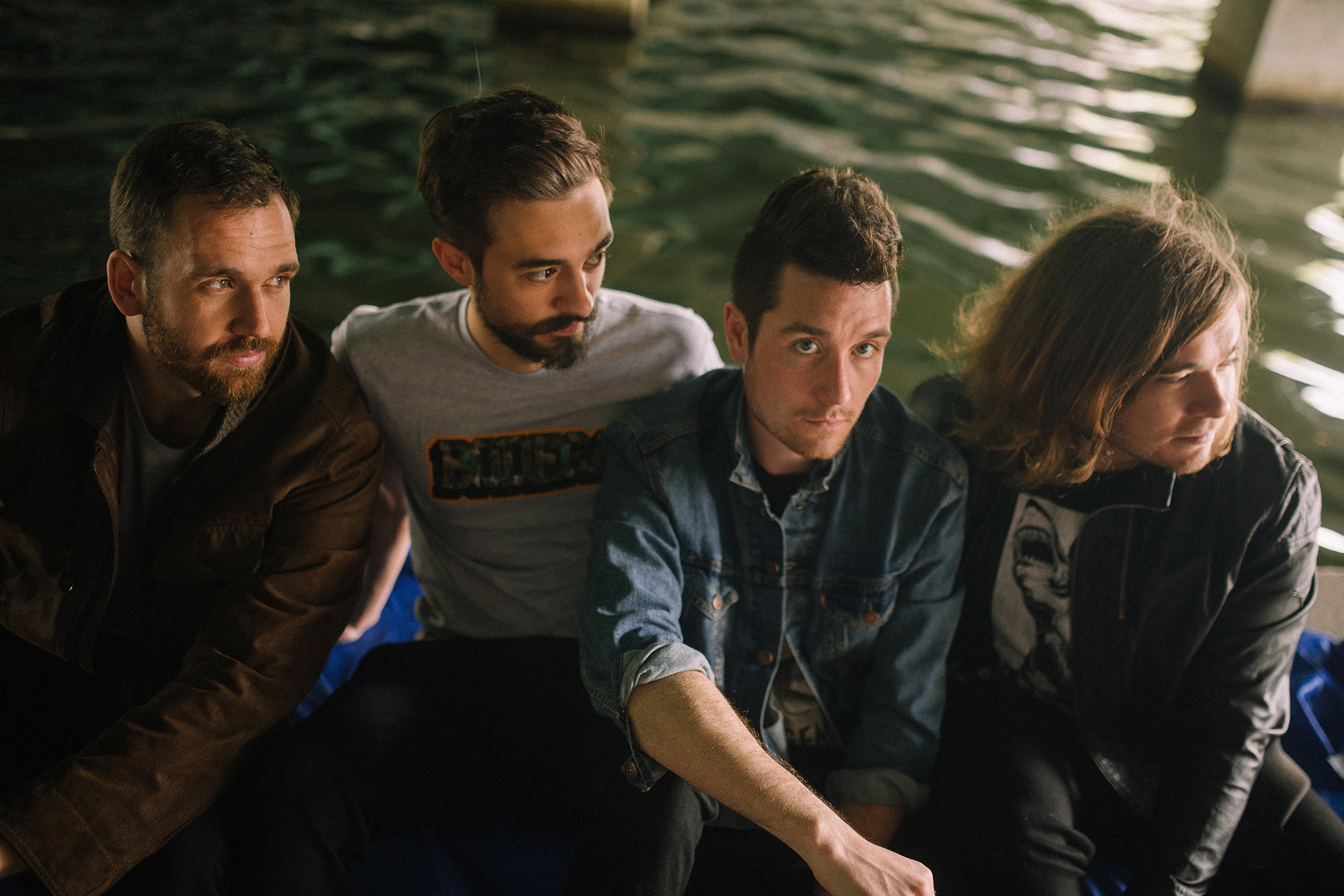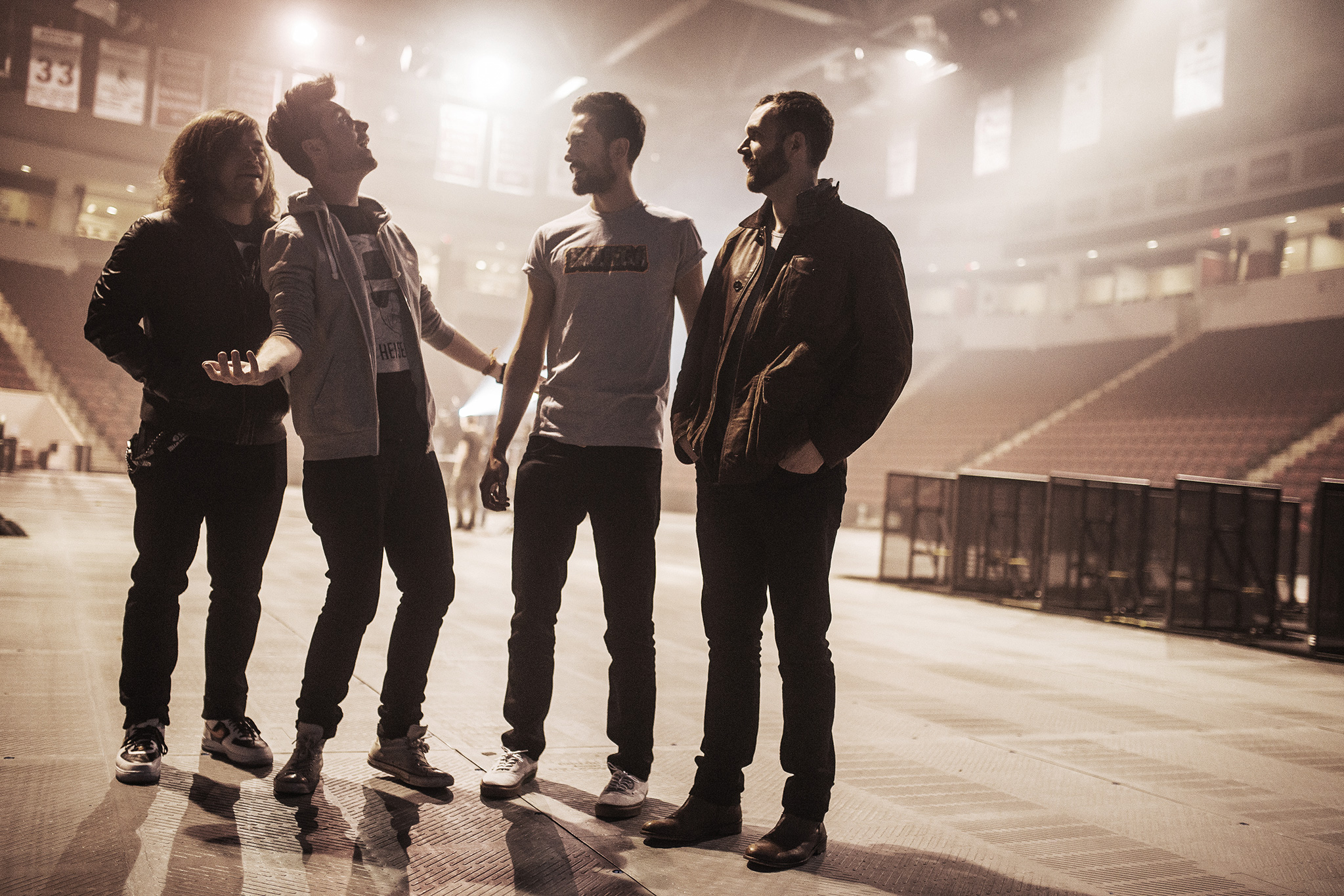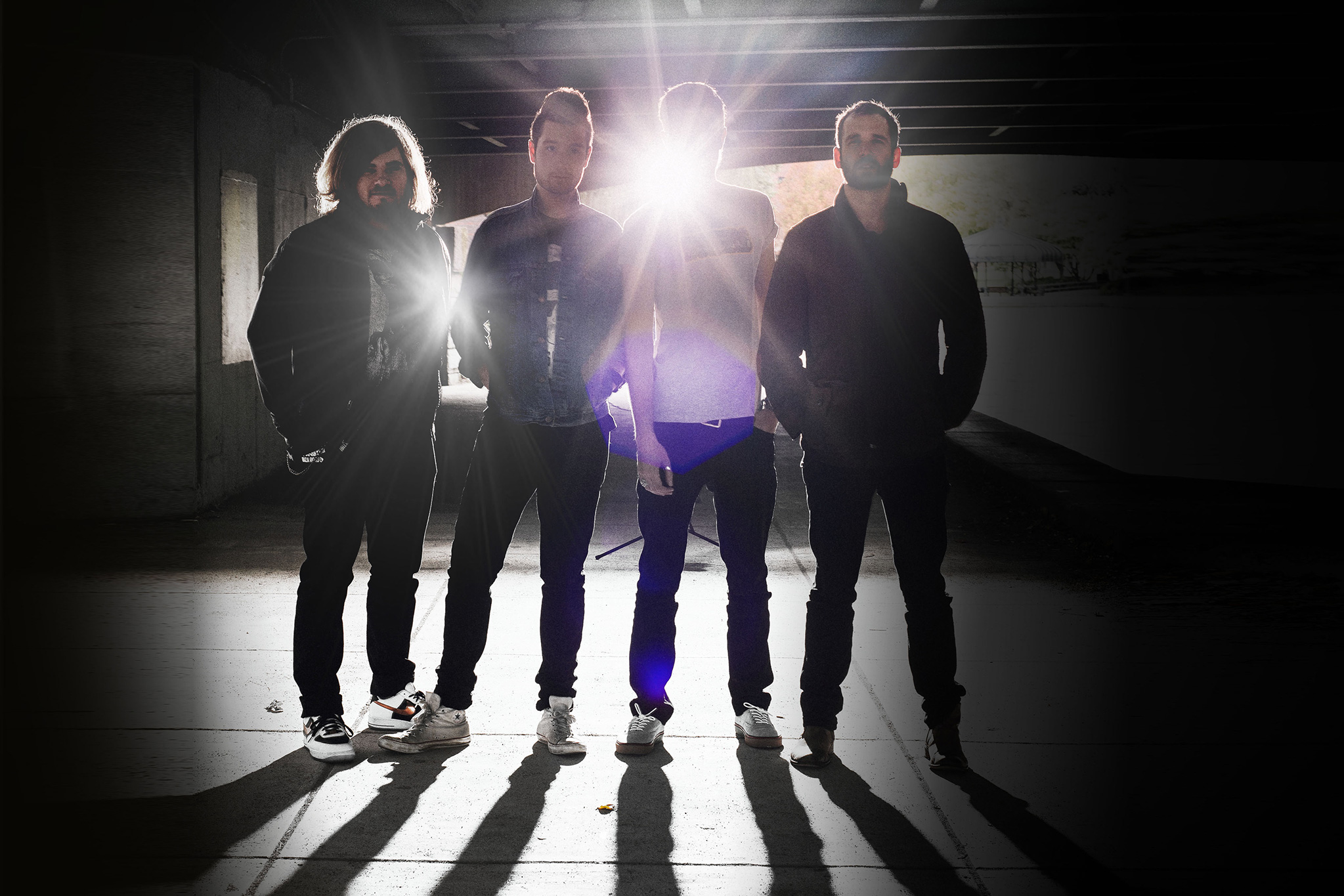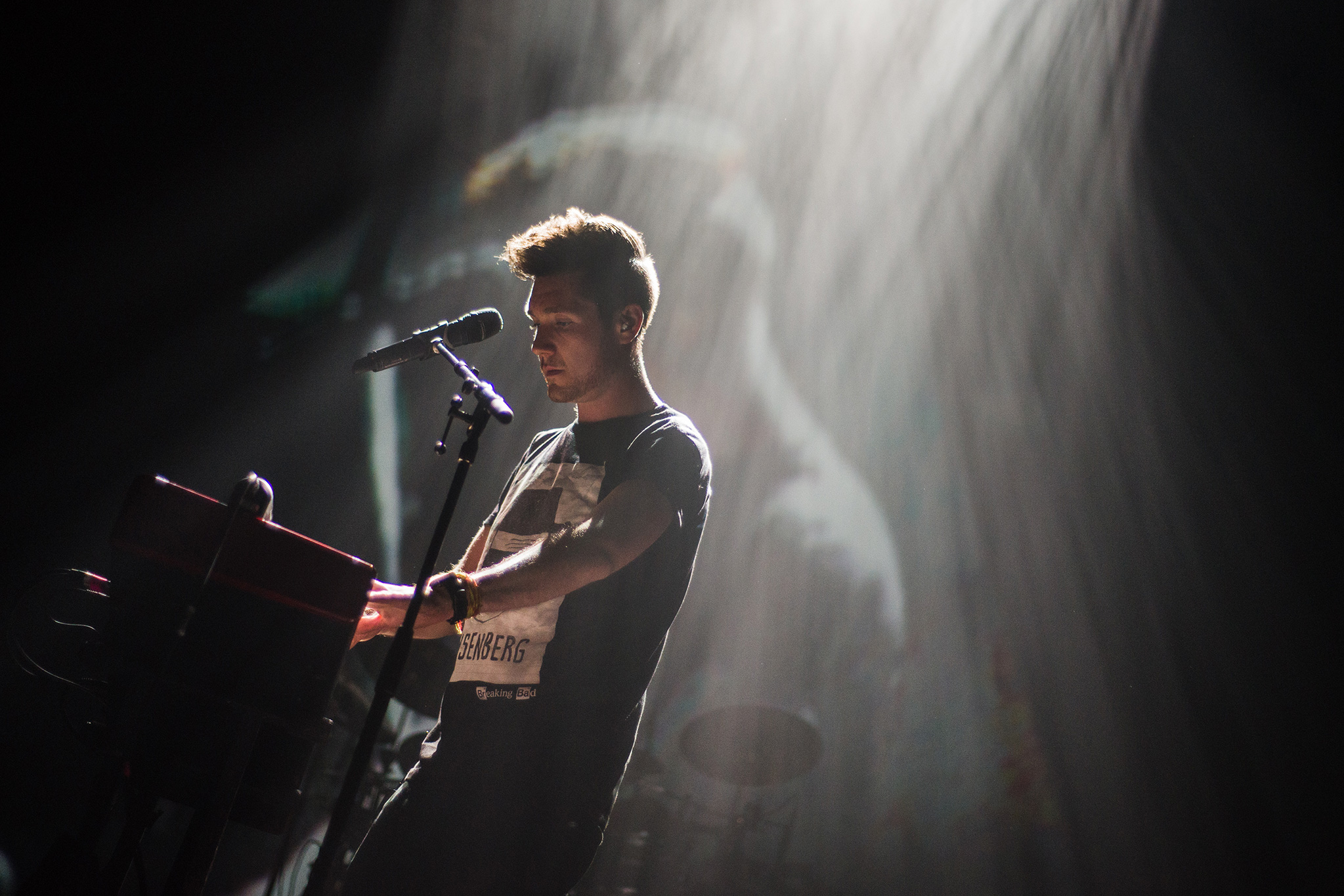 "People find it odd, that we're not tooting our own horn."
— Dan Smith
Some bands, mentioning no names (*cough* Arctic Monkeys *cough* - Ed), head over to America, get a taste for the LA life, and decide to stay - but for all their arena sell-outs and chart busting singles, at the heart of it Bastille are still a British band.
"We all massively identify with London and the UK," Dan admits. "Whenever we have time off we go home."
"We just had two weeks off," Kyle adds. "They asked where we wanna record - we can go to America or anywhere - and we're like, Elephant and Castle! Straight away. That's where our heads are."
"I'd love California but the idea of driving forty minutes to get milk puts me off," jokes Will Farquarson.
Yet Bastille visually don't always come across as a British band. Smith's love of David Lynch is well documented, but don't read too much into that. "I never really felt a South London aesthetic would fit our music," he explains. "I was more thinking about the films I love. We did two or three trips to America before we toured that leant towards developing our aesthetic. There's a degree of our music that's really personal, but also a lot of fantasy and fiction that feeds throughout the videos and art."
If there's one thing you could take from Bastille's first DIY cover in March of last year, it's that they're humble sorts. Back then, Dan Smith sounded like a man who, if he had the choice, would probably rather not be thrust into the limelight at all. What followed was a whirlwind of Number One albums, sold out shows and general mayhem. In American culture, that would be celebrated - and rightly so - but Bastille have remained down to earth. There's no lording their success, no falling out of clubs at 3am or tabloid gossip. In typical style, they're always eager to play it down.
"I never thought about it," Kyle muses, "until we were at a conference and this artist kept referring to themselves in the third person - like someone being sycophantic about something they liked - but it was themselves!"
"What we've come to understand is that, for Americans, if you've achieved something it's not arrogant or embarrassing to talk about it. I'm the opposite," Dan laughs. "We never talk about success. Until recently a lot of our friends were so patronising. 'How was America? Did you play to empty rooms?' And we were like, 'Actually we sold four million singles', through gritted teeth.
"But it's not how we are, to blow our own trumpet. With Americans, it's just a pride in what you've achieved. But people find it odd, that we're not tooting our own horn."
"We've never had time to sit back and reflect," drummer Woody agrees. "We've been in a bubble. Happy and content."
"The only thing with our career," Dan continues, "is we've never set our expectations high. We didn't imagine getting out of the UK or Europe. America's very genre driven. Very formatted. Radio here's amazing: us alongside Nirvana, Arctic Monkeys, Lorde, to much heavier rock. We exist quite well in the alternative sphere here. If you have a song that crosses over into the mainstream - the UK press [#notallukpress - Ed] would be like, 'Urgh, it's gone mainstream' and back away. Whereas here they dig their claws in; 'No, you're ours, we don't care if they're gonna play you on pop stations, we don't care if that song is gonna blow up and be massive, you're ours, we got you from the beginning', and they hold on to you. Hopefully we'll have that for a while. It's just a really nice mentality, a way of thinking. They're more welcoming of success.
"If 'Pompeii' was a weird fluke, that's way beyond anything we expected. If this is the biggest or best it ever is, we've a had a fucking weird time. Weird but fun. The last two years have blown our expectations out of the water."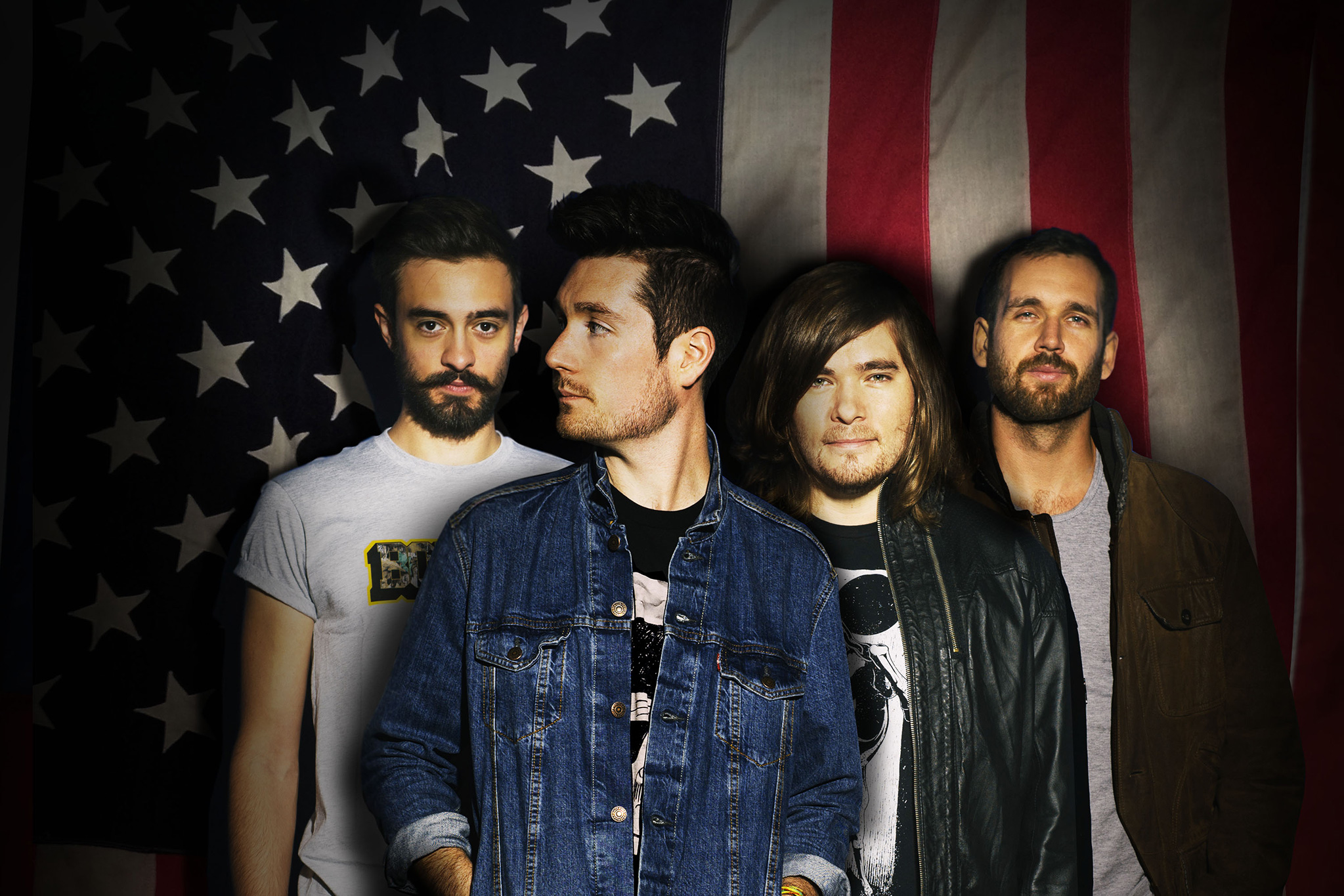 What Bastille did next…
Before releasing debut album 'Bad Blood' back in March 2013, Bastille released two mixtapes. Titled 'Other People's Heartache' parts I and II, they're a fantastical stream of cover versions and ideas, drifting in and out of focus, that gave birth to 'Of The Night' - the mash up of 1992's 'Rhythm Is a Dancer' by German group Snap! and 1993 hit 'The Rhythm of the Night' by Italian Eurodance act Corona. Arguably some of the band's most interesting work, they show a depth and talent for production and ideas beyond their peers. Never officially released by the band's label, you'll be able to find them fairly easy using your friendly neighbourhood search engine.
Now, with the end of their debut album's international hijinks finally in sight, they're returning to the theme, but with a difference. With Haim, Lizzo, MNEK and Angel Haze amongst the cast list, 'Vs. (Other People's Heartache Pt. III)' isn't a mix of covers and samples, but all original work - collaborations that send the four piece into new places like never before.
"It was meant to be a bit of fun," Dan explains, "stuff that's been coming together over the last year. Genre hopping, making songs with people we'd met, were friends with and had toured with. We want to keep releasing music as a fun parallel to our actual albums, as suggestions to other genres we love. We don't give a fuck how we're perceived. Our interest in music is broad, we want to reflect that."
With parts recorded wherever possible at various points on the band's constant worldwide trips, there was no Live Aid style meeting of minds in a single studio. Instead, vocals and ideas would be recorded in dressing rooms and at festivals, whenever time allowed.
"Angel Haze," Dan recounts. "We toured with her, and recorded it backstage at Ally Pally, back in March. Haim, we decided to do that track at Coachella. We're good mates, we see them all the time. After a few drinks me and Danielle were like, let's do it.
"When it comes to working with people. it's about making room for others. There's no egos involved. It's never like, 'Fuck you I want two verses'. When Haim came in, they all sang, Danielle played guitar because she's wicked at it. Este did some bass stuff, we did some programming, I wrote it but it all actually happened in one evening. Three or four hours."
"Lizzo is an explosion of energy," he continues. "I love her. She's amazing, hilarious. Really easy to work with. 'bad_news' was with MNEK. He has one of the most incredible, craziest voices around at the moment. I can't imagine how weird it must sound! It's a mad cast list. Why would we get four rappers? It's a not a Bastille album. I don't know what it is. Before we were liberally sampling from films, but for this one, it's all original and no samples - so less of the suing."
And yes, there has been talk of legal proceedings ("There were letters. Rather pointed ones," Kyle reveals). That's why you won't find 'Other People's Heartache' parts I and II on your usual streaming services and download stores. In fact, they were so problematic the band's label wanted nothing to do with them.
"Someone suggested it was a ploy by the label not to market them," Dan recalls. "I was like, 'Fuck off'. But the label didn't want anything to do with them. They were worried about what they would bring. So I had to buy my own URL, host it myself. It was something we did off our own backs."
With an A list cast, one would be forgiven for expecting the next Bastille album to be a who's who of modern-music. Rather than a hint of where the band are going though, this latest release is simply letting off some steam. "Our proper albums are very closed off," Dan explains, "just us and our producer. A lot of people were asking who was on our hit-list to work with, we were like no one. We want to develop and change our sound but we don't to want bring someone in to develop it for us, we're capable of doing that ourselves."
"I can't imagine how weird it must sound! It's a mad cast list."
— Dan Smith
Regardless, any band that's had the success Bastille have had with their debut album are going to have to answer questions about the follow up. The curse of the second full length may be a cliche, but it still sits heavy on the horizon. Most would either rush out something quickly, or leave things ruminating just a bit too long.
"The writing process never stopped from the last album," Dan explains, revealing the band's fairly unique solution. "There's already some songs which are a couple of years old. Mark [Crew, producer] came out to work with us around UK and Europe. So we can keep writing and recording. He's coming out again, as soon as this tour's done. We've got as much time as we want."
Though Will describes the album as "very fledgling, very young," with only "one real week of recording in south London," he's also confident that the band have it nailed. "We were worried, looking at the tour diary," he explains. "But I feel like we broke the back of the album back in March."
"It's not frustrating being on tour," Dan admits. "We're not the kind of band who need days in a studio to write a song. A lot of the songs come from bits I've sung into my phone, hiding behind bins and stuff."
"In Salt Lake City, we tried a song in soundcheck, and people heard it from outside the venue. It went up online, we got loads of messages - people knew it - it wasn't even finished. It's mad. It's nice there's an appetite for new stuff."
"The second verse was 'doo dee dee dum dum do do. Scoo dee dee di da da. Scat'," Woody recalls.
"It's gonna feature Scatman John," Will jokes. "We're gonna bring him back. That's the title track of the album."
"We try not to put pressure on ourselves," Dan continues, before anyone gets too hung up on resurrecting dead musicians. "I don't think my songwriting will change. I'm not going to write seven minute rambling monk chants. I don't think we're playing to our audience at all. We love our fans so much, but we want to evolve the sounds. We want to be more experimental, and if we take people with us, if they like it, great.
"I think our live show reflects where we're going. There are minimal tunes, big epic endings, electronic stuff. There are bands that play one instrument each and have a bunch of songs within that sound, that's not us at all. We have no intention of repeating 'Bad Blood'."
Taken from the November issue of DIY, out now. Photos: Mike Massaro. Interview: Louise Mason. Bastille's new mixtape 'VS.' will be released on 8th December.

Get your copy of the latest issue