Interview:
Thumpers: "This whole thing isn't about 'Oh, find a fucking famous person and sing with her'"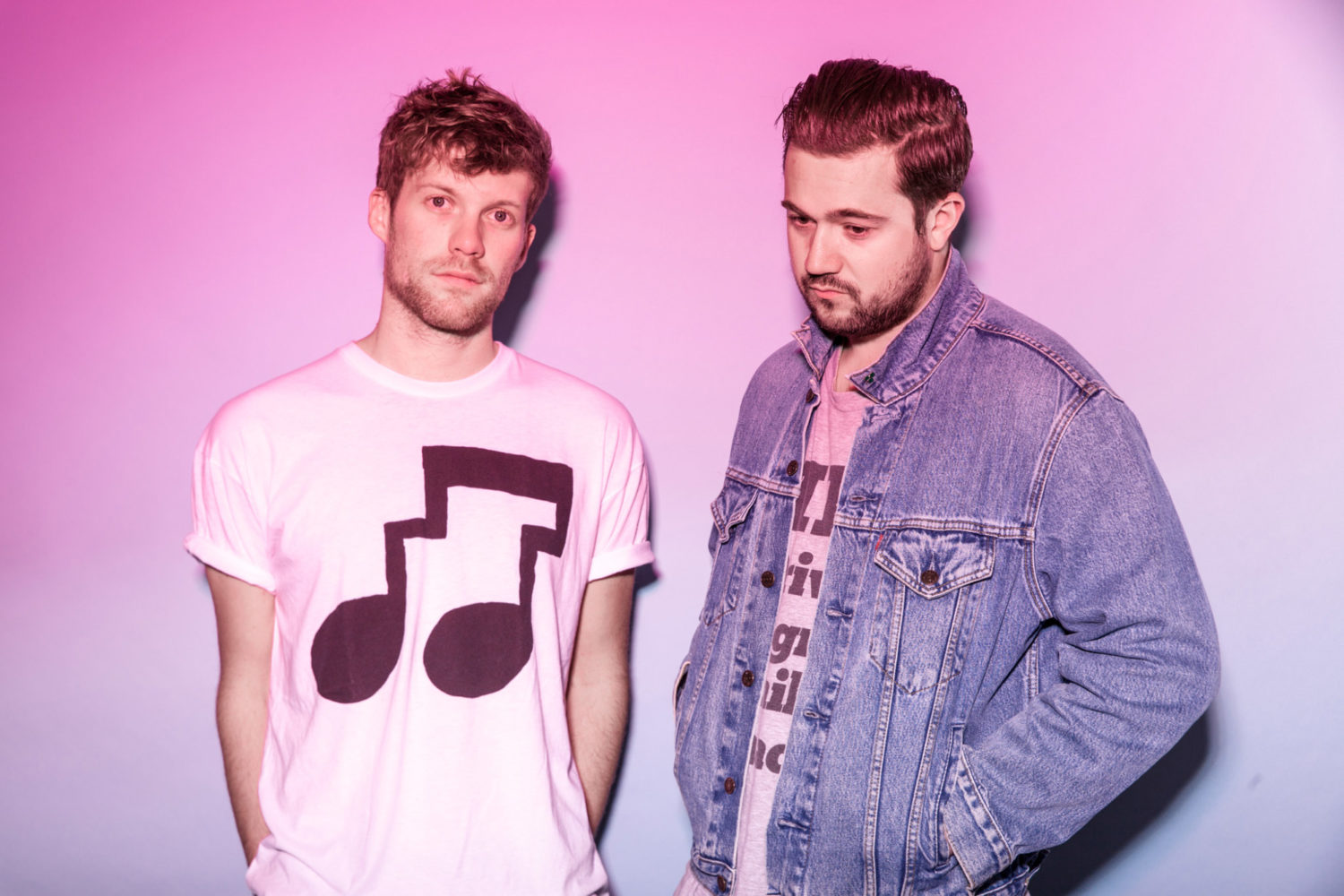 Following debut 'Galore' and trips Stateside, Thumpers are coming 'Together' for a new collaborative EP.
When British bands venture Stateside, into the dark and unknown land of complete rejection or ultimate admiration, it's not often that they come back in one piece. Pushed and pulled by their label goliaths, the bands are likely to fly back into Heathrow in stars and striped tatters, carrying behind them the dregs of their dignity as well as a suitcase full of souvenir fridge magnets. Unless you're these guys.
Earlier this year, London two-piece Thumpers seemed to shatter this anglicised shaped habit when they signed to American giants Sub Pop, unusually deciding to release their debut album 'Galore' in the US before it came out in the UK. "There was a real sense of helpful optimism about it, especially in the US," Marcus Pepperell explains. "When you're doing it all yourself and when the atmosphere is all self-created, to have people say what you're doing is right is really affirming." An up-beat and heavily rhythmic pop record, 'Galore' has all the charm of '90s Hugh Grant in a romantic comedy on a hungover Sunday.
Slurping lukewarm instant coffee and gossiping about Ariana Grande and The Hunger Games for far too long than twenty-somethings ever should, it's clear that Marcus and John Hamson Jr. are keen to challenge and expand on the foundations they'd built with 'Galore'. The reception it received was impressive, and rightly so, for a debut album recorded in Marcus's flat. But in saying that, the boys were absolutely aware of the naysayers who criticised the record for being too commercial and indirect, spurring on the recording of recently released EP 'Together'.
Sitting on a splintered bench in East London, John only reaffirms this. "When you're in a band there's a lot that's out of your control…but I think the one thing you can control is making more music and moving forward by expanding your work." He continues showing his uncontained excitement for the EP, "the sound on 'Together Now' is definitely a progression… our debut was way more self-conscious. When we were making 'Galore', we were finding out who we were as a band and there was an element of hiding parts, layering and gearing stuff up to make our production skills sound better. With the EP, we wanted to strip all of that out to make it raw and honest. Just to be naked."
"You can't be a coward in music, you have to be someone that believes in what they do."
— John Hamson Jr.
John chimes in to express his views on the current state of pop music. "We love pop music and its directness, but there's so much pop music that's nursery-rhymey and ear-wormy for no reason. I think our aim now is to connect with people, like whenever anyone describes us as 'catchy', I just want to kill myself."
Despite John's disgust for the common description of the boys sound, it is true. Thumpers make catchy music and it's of no detriment. "It's not", John explains as the reluctance to admit it forms creases in nose, "but it was never about that, it was about an emotional connection rather than an ear worm and that's really reflected in the EP."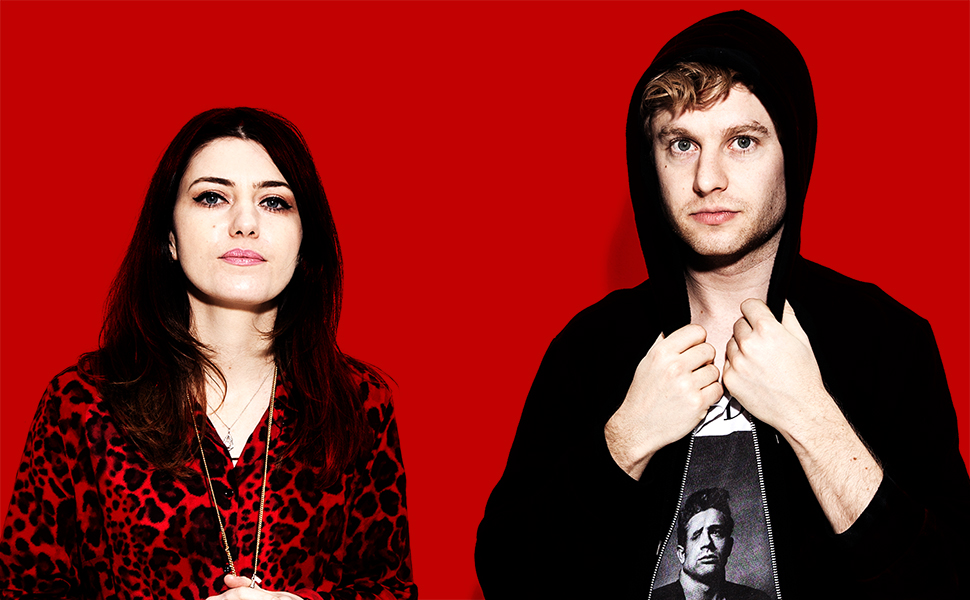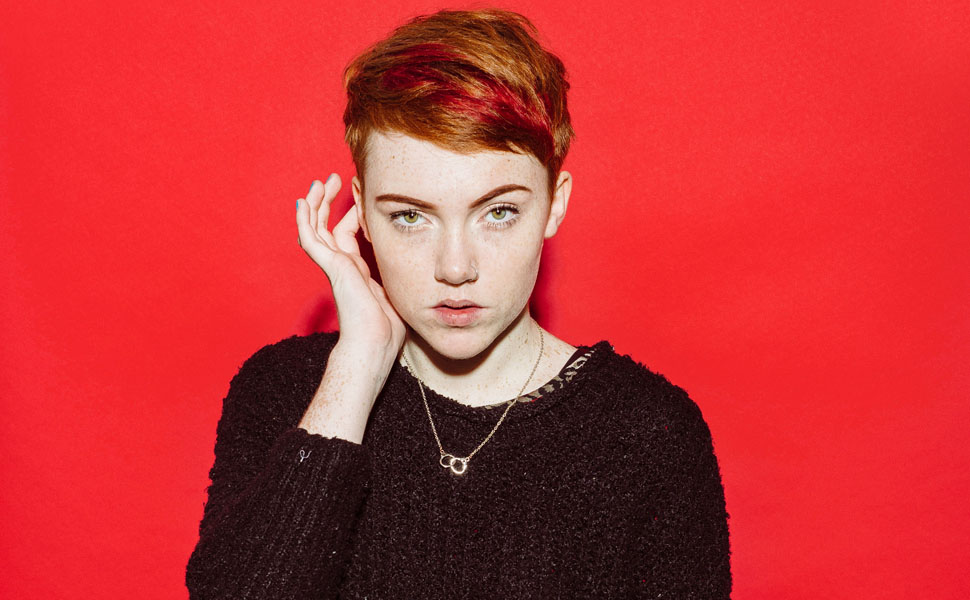 A purposely collaborative record, 'Together' features an array of artists that Thumpers met on American tours including Chlöe Howl, Blood Red Shoes and Sun Club. The first single from the EP, 'Devotee', is a looming and haunting duet with Jena Malone that occurred after 'The Hunger Games' actress attended a Thumpers gig in LA.
"Meeting Jena and just hearing how she talks about our music, it was just really special and seemed natural", Marcus explains as John giddily interrupts with the story of how they drunkenly asked Malone to collaborate whilst they ate at an LA diner. "This whole thing isn't about 'Oh, find a fucking famous person and sing with her. Fuck that.' It's not like this is a cynical move, we've always been a really anti-cynical band and the song itself just came together, it was such a genuine collaboration."It's collectively agreed that the convenience of both 'Together' and 'The Hunger Games'' release dates could have been twisted by some as foul play, but it's blindingly obvious to see that the boys are far too sincere for any bullshit.
"The good thing about being an escapist band is that you write yourself out of trouble", explain Thumpers in agreed acknowledgement. "I think we're pretty good at making up our own believe system, and for us, anti-cynicism is involved in that. I could believe what people say about PR stunts and all this kind of stuff, but I don't, because that doesn't help me, that doesn't help me write music and it's not why we do it. You can't be a coward in music, you have to be someone that believes in what they do and this is how we feel with the band right now."
Photos: Mike Massaro and Emma Swann. Thumpers' new 'Together' EP is out now on iTunes.

Get your copy of the latest issue