Interview:
Menace Beach: "It's definitely a positive record, but it came from a negative place"
Packing an early contender for one of the albums of 2015, Menace Beach are set for a big year.
As bands go, Menace Beach are a very relaxed bunch. Often referred to as a sort of Leeds-based super group, they're made up (or have been made up) of members from Hookworms, You Animals, Sky Larkin, Pulled Apart By Horses and Mansun – and were drawn together by friendship and mutual admiration. When asked more about the early days, lead singer Ryan Needham shakes his head in embarrassment. "I remember bumping into Nestor a couple of years before this and being like 'I fucking love the drumming in Sky Larkin!'" He brings his hands up to his face and laughs shamefully – "I was like a total fan boy. A drunk idiot."
With their previous bands' sounds spanning across the worlds of punk, psych-rock, and grunge-pop, it's been a pretty diverse gene pool to be formed from. Fortunately, Menace Beach seems to be the perfect point of convergence – and that's no doubt down to the fact that, actually, they're just really good mates. "We thought it would be fun to do something together," Ryan explains. "We did one night from 10pm to 6am and just got pizza and pissed and recorded – and it was just really good fun." Bassist Matt Spalding laughs and matches Ryan's grin. "This wasn't even supposed to be a gigging band, was it?" he remembers. "It was more about Ryan wanting to go into the studio and record these songs that he'd written – and then we just got offered a bunch of gigs."
"The album was crafted out of a load of madness."
— Matt Spalding
And seeing as they have decades worth of experience between them, there's a lot that they've learnt that will stand them in good stead for gigging this time round. They begin to list the things they'll avoid, talking over each other and groaning jokily at their past poor choices. "It's quality rather than quantity," Matt declares. "It's better to be a bit picky over the shows you do. You can get in a rut if you keep doing loads of shit things – everyone gets depressed. We just don't want that, we want everyone to have a great time." Ryan carries on diplomatically – "A lot of bands just jump into gigs. It's just about not doing those places where someone sends you an email and says 'I really like your band' and offers a gig in a Wetherspoons."
As for the music itself, it's not exactly the sort of thing you'd ever expect to hear blaring from a 'Spoons' sound system. With its kaleidoscopic swirls of muddy guitar and fuzzy vocals, it often feels like a drunken love letter to the golden age of grunge. "Ryan had just started learning guitar at the beginning, so these songs that came out naturally had that kind of sound – that grungy indie rock slacker thing," Matt explains. What about the constant comparisons they seem to be getting to the guitar rock of the 90s? Is it something they're aware of? Ryan rolls his eyes slightly and shakes his head. "People were saying that about Wolf Alice too, but it's just guitar songs! We've had so many different references. When we first came out Tame Impala were big, and people were saying we sounded like them – and we definitely don't, at all." Matt nods – "I don't personally see a lot of the references, either. There's never a point where we're going, 'this should sound like this.' It's just really organic."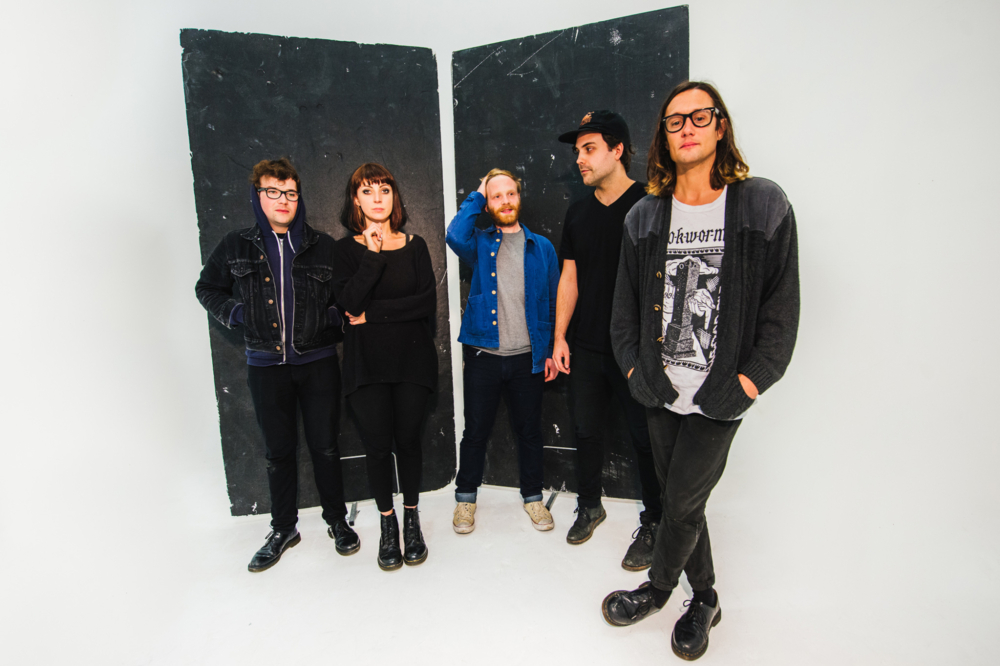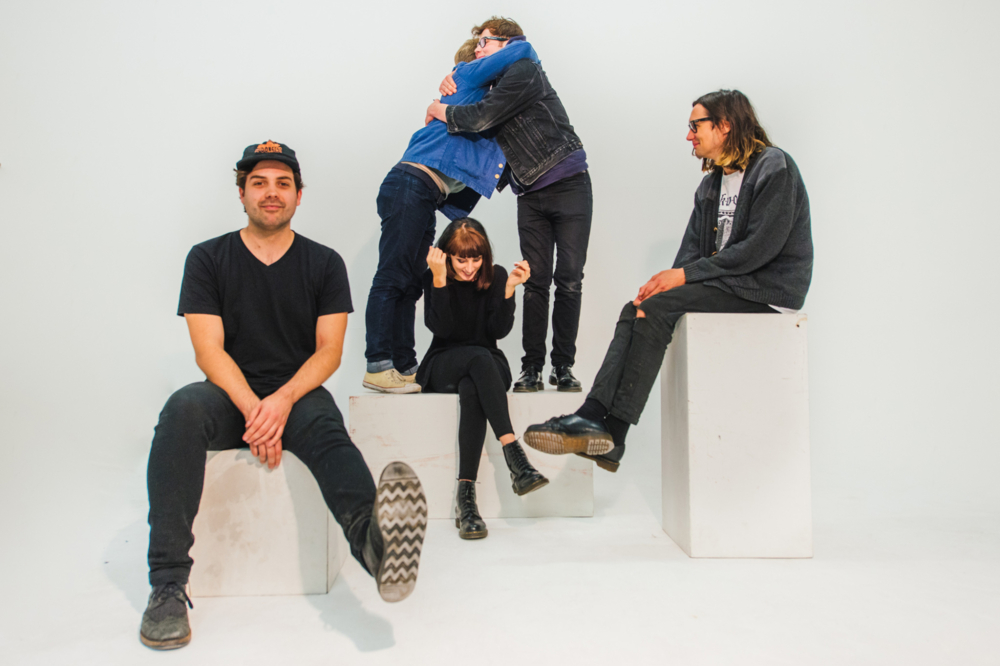 It's both Ryan and Liza who write the songs, and their upcoming debut album 'Ratworld' was the first chance they've really had to stretch their legs and see exactly what it was they were capable of. "I went through a weird thing a couple of years ago which ended up with me moving to Leeds, so there's a lot in the album about me moving and leaving stuff behind and starting a new life in a new place," Ryan says, shuffling awkwardly just talking about it. "It's definitely a positive record, but it came from a negative place." Negative or not, the process was undeniably intense. After getting home from work, Ryan would write solidly until 6 or 7 in the morning, churning out songs at breakneck pace. "There was just a time where every night at about four in the morning I was getting emails from Ryan saying 'I've just written this song, I'm pissed, sorry'," Matt laughs loudly. "He just came out with so many demos. We ended up staying up all night to record in the studio, too – we recorded tons and tons and tons. It was good to be able to craft this album out of just a load of madness."
Luckily, the end results show that all that manic work has paid off. 'Ratworld' is a record to get excited about, and Menace Beach should be getting set for a potentially explosive 2015. "It feels really insane to me to be putting a record out of songs that I've written with these guys. That's pretty nuts," Ryan smiles warmly. The other two nod in agreement with an air of quiet satisfaction. "I feel like since we've started we just haven't really stopped," Matt says. "We started recording the album before our last EP was out and it's just been constant – but I'm already really looking forward to recording the next thing."
Taken from the February issue of DIY, out now - order your copy below. Menace Beach's debut album 'Ratworld' is out now via Memphis Industries. Photos: Carolina Faruolo.

Get your copy of the latest issue