Hall of Fame:
Inside the Artwork: the story behind Bloc Party's 'Silent Alarm'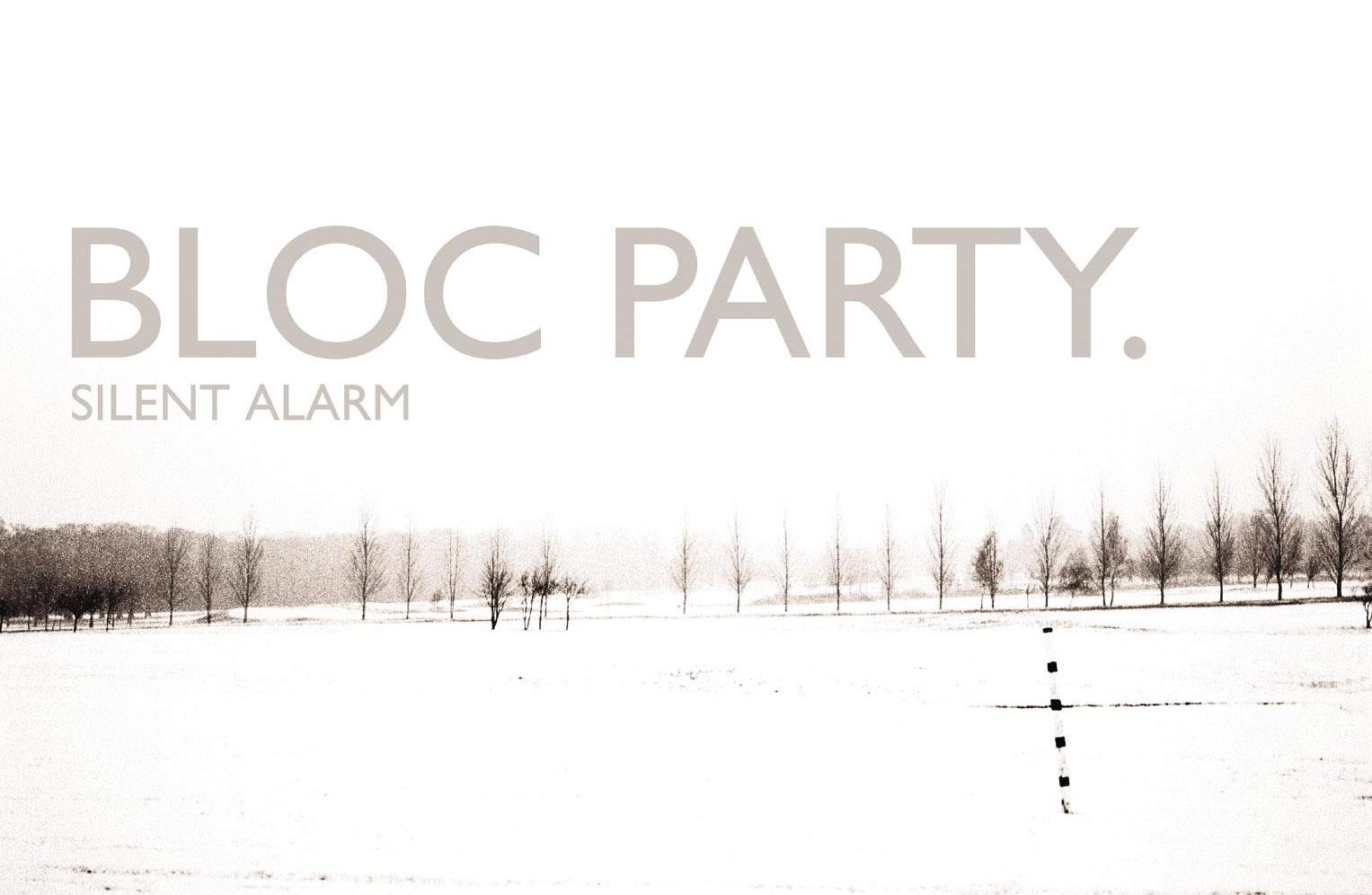 Bleak, white and chilling, 'Silent Alarm's cover is iconic in its own right. Photographer Ness Sherry shares the story behind the artwork, ten years on.
Think of 'Silent Alarm' and the first image to come to mind is the iconic artwork; a stark, crispy-clean sheet of white snow, with a tiny far-off line of spindly dead-grey trees. From a distance, it almost looks like a tangled length of barbed wire, spiky and hard to hold down, just like Bloc Party's sharp-edged guitar lines. It's an iconic album cover of the last decade, and it still covers teenagers bedroom walls worldwide in the form of tattered posters stuck up with blue-tac. It ended up on the cover of 'Silent Alarm' not so much through chance, but because of the focused vision of Bloc Party. It's a determination that has stuck with the band ever since.
"It has really made it an iconic cover, as much as it's an iconic album. I'm very honored to have been a part of it."
— Ness Sherry, photographer
"I've had emails from people who think it was taken in Lithuania or somewhere, but it's actually in Northampton, my home town," Ness Sherry, the photographer who took the original picture, tells DIY. "I was visiting and it was snowing heavily, so I went out with my Hasselblad [camera] and a couple of rolls of film. The snowflakes were so large, and they were covering my lens. I wasn't sure that I'd got anything, but those couple of rolls actually gave me some of my best-selling images. The snow changes the way everything looks."
Ness got the films developed and put the snowy landscapes up on her website, thinking no more of it. Then, out of the blue she got an email directly from Gordon Moakes, Bloc Party's bassist. He'd been struggling endlessly with design agencies that didn't understand what his band wanted to achieve, and he was at his wits end trying to find something to perfectly match the sound of 'Silent Alarm'. This snowy scene in Northampton was exactly what he'd been searching for all along. "It's unusual to be approached for artwork by a member of the band if they are signed to a label," explains Ness, looking back. "I assumed they were unsigned and doing it all themselves." Characteristically Bloc Party made the decision to sign to Wichita - then a small East London record label - over getting a deal with a big major company. They were also adamant that they should take the reins when it came to all creative decisions. "Luckily I had a friend in the industry," adds Ness, "[the record producer] Dan Carey. I ran the name Bloc Party by him, and he confirmed that not only were they signed, but that 'they were going to be massive'"
"We've always gone for the least obvious, most pure kind of ideas"
— Gordon Moakes, Bloc Party
From then on I was dealing with the label," she explains, "but after the 'Silent Alarm' launch party, I sent Gordon an email just to say how pleased I was with the cover and how happy I was to be connected to such a great album." Ness Sherry has very kindly shared some extracts from her email correspondence with Gordon Moakes, which give a great insight into the creative processes of Bloc Party ten years ago, when they were finalising their debut album:
"I've always been very particular about the kind of artwork we use and we're very protective about what we do," Gordon Moakes said over email to Ness Sherry in 2005, shortly after the release of Bloc Party's debut. "We've always gone for the least obvious, most pure kind of ideas, and it's nice to meet people who are like-minded"
"I imagine when I first approached you [Ness Sherry], and you'd never heard of [Bloc Party] you never really thought it would amount to much; but the artwork was something I really agonised over... All I really did was do an image search in google for 'snowscape', [and] at that time I was at the end of my tether in terms of the ideas that had been put to us. I was trying to get the ball rolling with some new potential ideas, and I had no idea that I would stumble across an image that would be the answer to the problem. It was purely through my interest in your work that I was able to put together a new idea and chuck it at the rest of the band. The cover came from a vague idea I had, that your image filled. Very random, but I'm so glad its worked for both of us."
"It's obvious from the email extracts that it was the perfect fit for Gordon and the rest of the band," agrees Ness Sherry. "I'm glad that they were able to have so much input into the cover image, and that they had the courage to go for something that is less obvious. It has really made it an iconic cover as much as its an iconic album. I'm very honored to have been a part of it."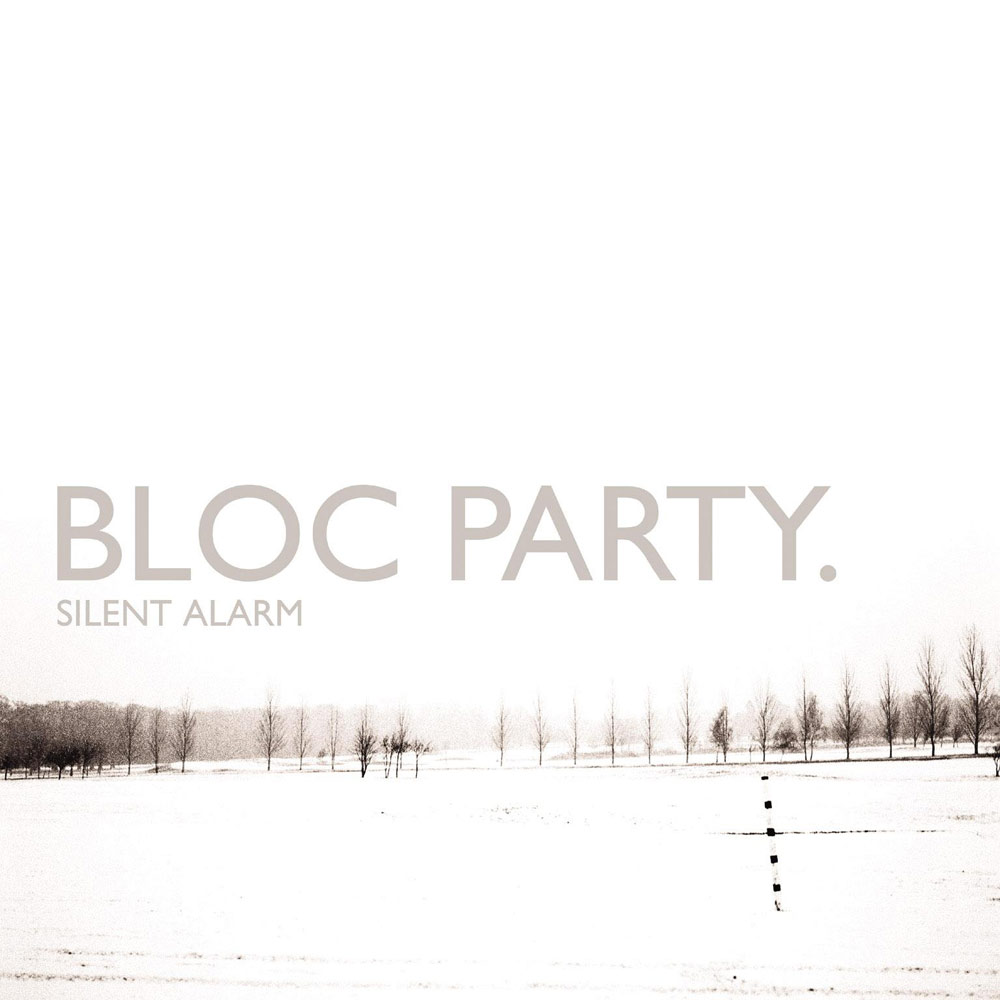 WE'VE GOT A FAVOUR TO ASK
We're often asked about you, our readers. So we'd really appreciate it if you'd offer up a bit of information about you, and your music-loving habits by filling in our 2019 readers' survey.
Click here to reach the 2019 DIY readers' survey.
(Don't worry, none of what we're asking for is personally identifiable - and no questions are compulsory.)