Interview:
Marika Hackman: "It was a long time coming because of the amount of growing I had to do"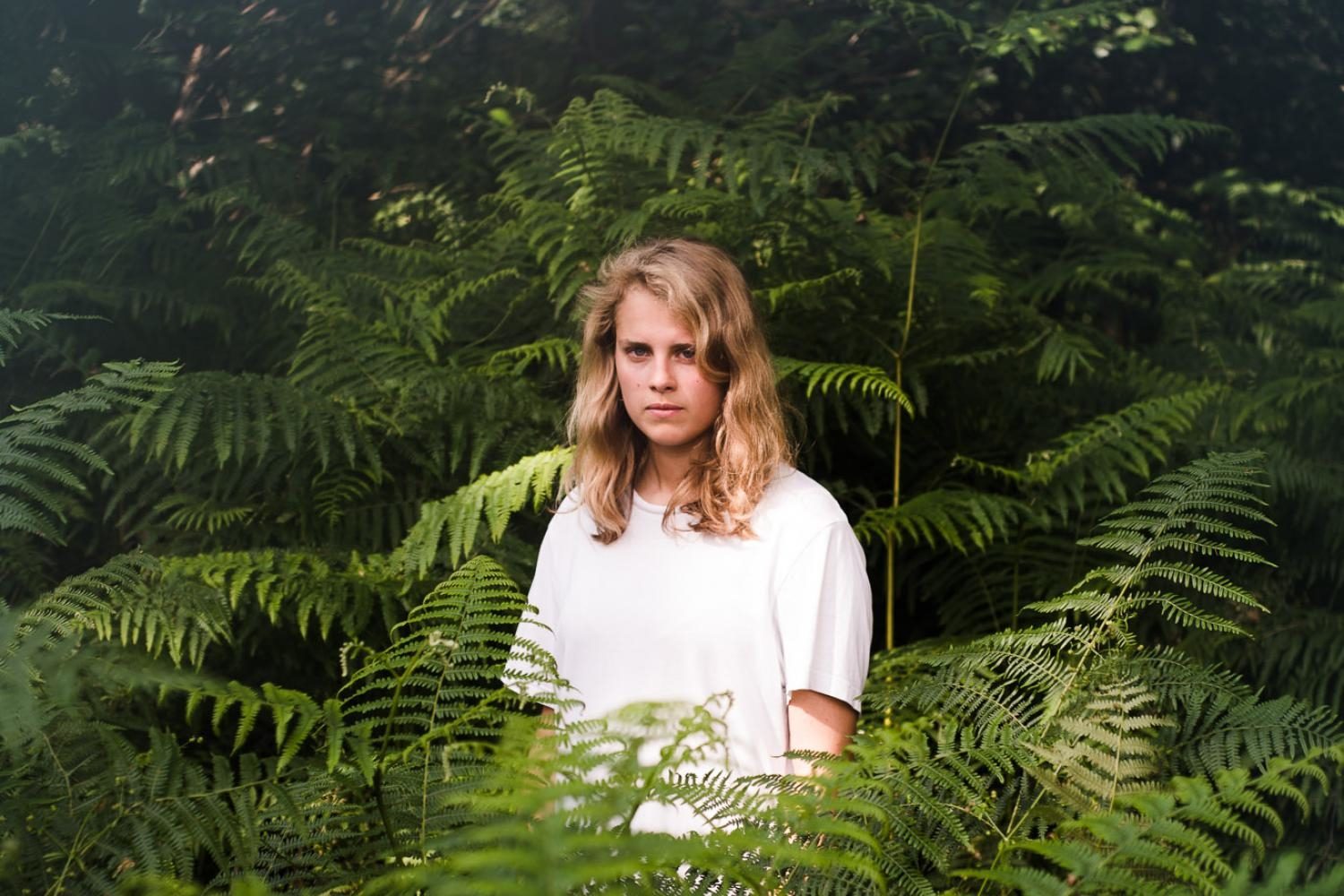 After years of build-up, Marika Hackman's 'We Slept At Last' debut is finally here. Now she deserves a rest.
Two EPs and an endless journey of being tipped as a star for this year, that year, the one after that - finally, Marika Hackman's time has come. What emerges is 'We Slept At Last', a debut that isn't bothered about conquering hype or meeting expectations head on - instead, it creates its own dark, deadly space, one that doesn't sound like it could be delivered by anyone else.
Initially dubbed as a folk prodigy, Hackman's done well to change the parameters in the last couple of years. Innocent acoustic songs aren't her game. She'd prefer to write from the perspective of a bloodthirsty werewolf (or even turn into one, if there's a music video that needs doing). She sings about how she'll "suffocate in your smog" on opener 'Drown', how she's been "weeping silent like a wound" on 'Animal Fear', how she's "a fever in your chest" on 'Skin'. If she's tackling subjects that could be happy-clappy in other hands - love and intimacy being a running thread - she'll still wrap everything in dark clouds. A combination of Virginia Woolf's twig-breaking, vivid imagery and the more modern pitch black delivery of early Patrick Wolf or Bat For Lashes, Hackman finds bliss in the brutally twisted.
Speaking about her debut record, Hackman discusses why 'We Slept At Last' took a while to arrive, how her collaborations with producer Charlie Andrew sparked something special, and why she'll still consult her parents when it comes to songwriting.
It's an album that's been technically several years in the making, but you made this in pretty swift sessions, didn't you?
It feels like it was a long time coming because of the amount of growing I had to do, before I felt ready to make a full-length. But in terms of the actual record itself, I wrote it all pretty much this year. Then I sat down for six weeks in the studio and did it day-by-day. There's a couple that people might recognise but none have been properly released yet. It was a new experience in terms of volume, but we approached it the same way.
And so what defines it as an album?
It feels like a more coherent record. More self-assured. Less of an experiment or a lesson. It's not like I'm trying to find a new sound. It feels more grown up and more mature. It just sits better in itself, I think. Maybe it's because it's a bigger volume, because you can hear across it more. I also think it's probably a lot to do with working on records for the last two years, working with Charlie [Andrew] especially. Growing together at the same time.
I've heard nothing but good things about him.
He is the nicest man in the world. No-one has ever said a bad thing about Charlie. We have very similar ideas. I trust him innately and I think he trust me as well. I can't even identify the process we have, because it's so natural. It feels like what I'd be doing at home on my own, only I've got this genius in there working with me. It does help.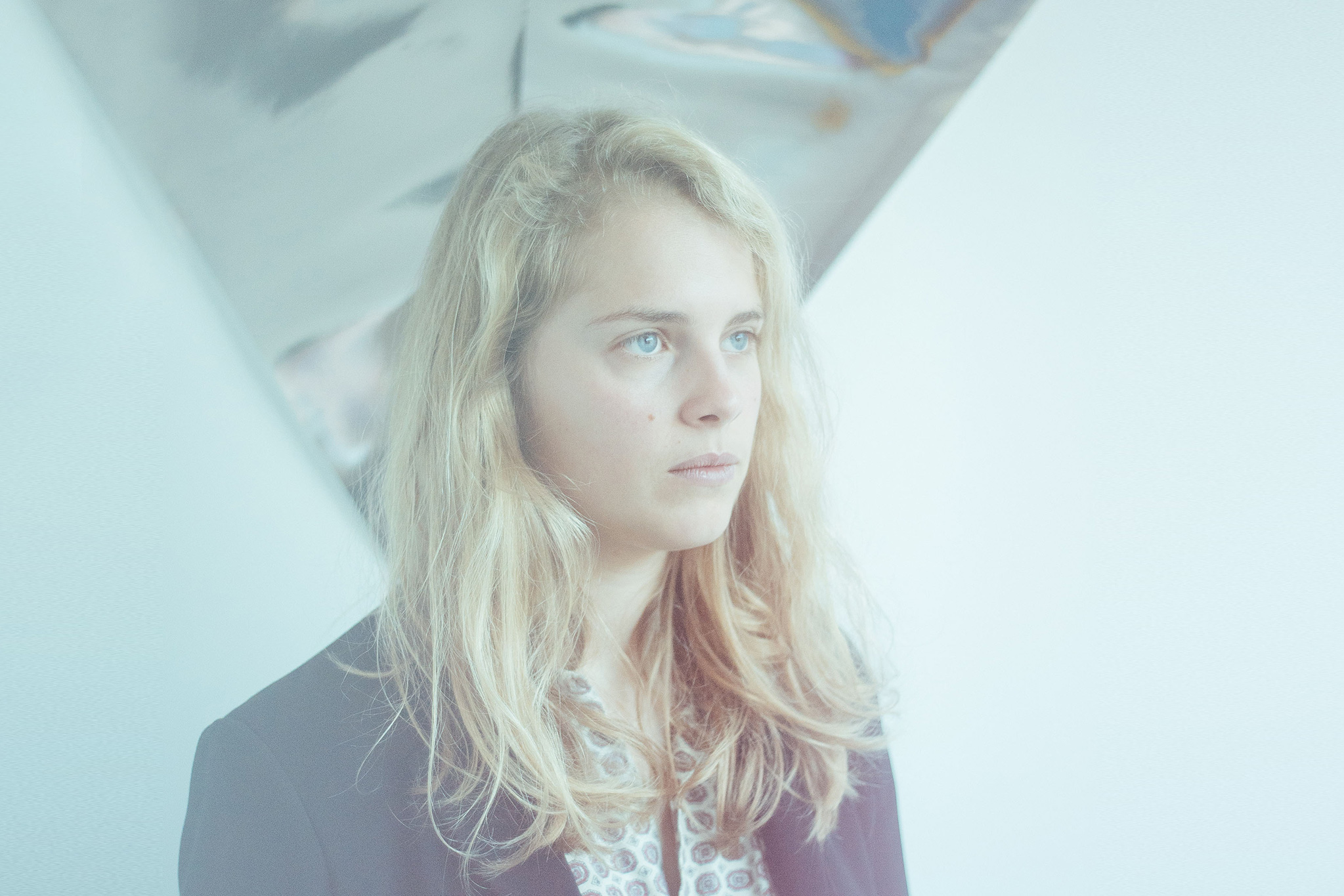 "I think I have this fascination with being able to switch off my brain."
— Marika Hackman
The title itself - that seems like the last sentence of a story. 'We Slept At Last'.
It's actually a lyric from the last song on the album. It's summing it up. After the journey through the album, everything that's going on - the ups and downs - it's the feeling of relief. The relief of getting a record done, actually. I love sleeping. I've always been obsessed with my bed, taking myself away from things and just hiding in my bed. I think I have this fascination with being able to switch off my brain.
If it's about the end of a journey, was it a difficult one?
Actually, making the record there weren't any ups and downs. It was a very pleasant process. A breeze, actually. Enjoyable and exciting. I love being in a studio. It's my favourite part of this job. There was maybe one or two songs that we struggled with a little bit, and it took maybe an extra day to strip it back a bit, gut it and rebuild it. But that's part of the process.
Does the album exist in any one place or location? Outdoors? Where you grew up?
I've never really thought about it like that, actually. In a really boring way, all the memories attached to it are in a little studio in Brixton. There's a lot of nature references, as with any of my stuff. Lots of water references, as per. I still like to go on walks, when I can. When I go back to my parent's house, it's kind of in the middle of nowhere in Devon. I'm missing my favourite time of the year to be down there.
Do you still send demos to your parents?
Just because they're so excited and intrigued by everything. They just wanna know what me and my brother are up to, in a very nice way. They give me feedback about what they think about it. But I usually just send it over. We're a very close little family. You can get very stuck when you've been holed up in your room, writing all day. It's good to bounce it off someone. Even if it's for them to say they don't like it and you respond, 'Well fuck you, I like it'. You end up more assured about what you like. At shows, if I see my mum and dad in the crowd at shows, I get too distracted. I get distracted by strangers at shows, anyway.
Photos: Mike Massaro / DIY. Marika Hackman's 'We Slept At Last' album is out now on Dirty Hit.

Get your copy of the latest issue