Album Review
Florence + the Machine - How Big, How Blue, How Beautiful
4 Stars
'How Big…' couldn't feel any more massive if it tried.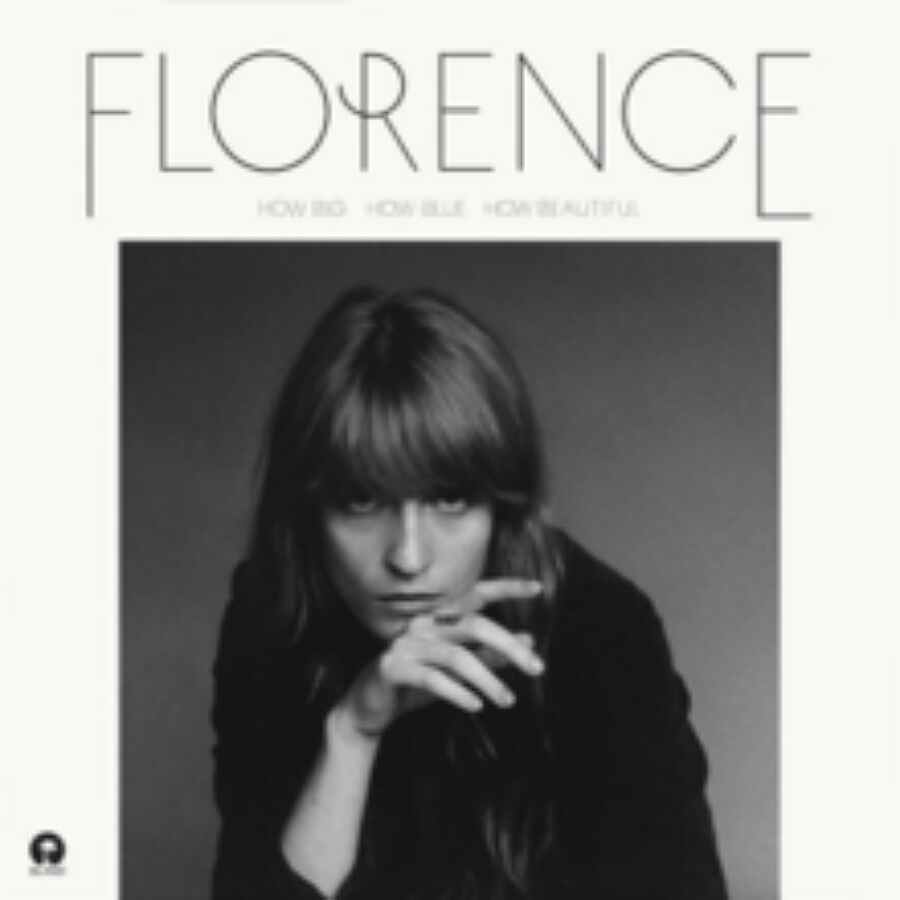 Think of Florence Welch, and you'll think of that voice. As trademarks go, being able to belt it out isn't a bad one, but with 'How Big, How Blue, How Beautiful' that's not the only thing going large. While our Flo has never been a retiring character with her music, on her third album - even for a bona fide superstar - she's turning everything up a notch, not just the volume.
When talking to Zane Lowe earlier this year, Florence spoke of "a bit of a nervous breakdown" during her year off between records, while a press statement talked of an album about "trying to learn how to live, and how to love the world rather than trying to escape from it." For most artists, that would mean a low key, introspective album, but 'How Big…' couldn't feel any more massive if it tried. Instead of turning in on herself, her trademark scale is mixed with moments of raw emotion. It's a brave move, but one that works.
Take 'What Kind Of Man'. One of the first tracks to drop, if you've had your radio on at any point in the last month you'll already be well acquainted. A song that draws the listener in with what feels like an understated beginning, within sixty seconds it's thrown it all on the bonfire and gone full on stomper - it's huge. Elsewhere, 'Delilah' thunders with its tale of "a different kind of danger", already feeling like another future hit. Whatever the lyrical content, musically every move feels like an affirming one. You're never more than a short skip from something gigantic.
Occasionally though, the personal and bombastic meet. The brass and strings outro of the title track, for example - a rising, stratospheric moment that feels both absolutely gigantic, and oddly intimate - like a triumph on a personal level. 'St. Jude' and 'Various Storms & Saints' always feel as if they may be about to explode, but never go for the kill - they're stronger for it too. 'Long & Lost', taking the vocal volume down and setting it against a lilting, sparse guitar groove, is possibly the strongest moment of all.
It's there that Welch's true self really bleeds through, and where the heart of the album lies. Getting personal in her own way, on her own terms, 'How Big, How Blue, How Beautiful' could well be Florence's finest hour of all. Things are only going to get bigger from here on in.
More like this