Interview:
Everything Everything: "I feel like we've finally found our feet on this record"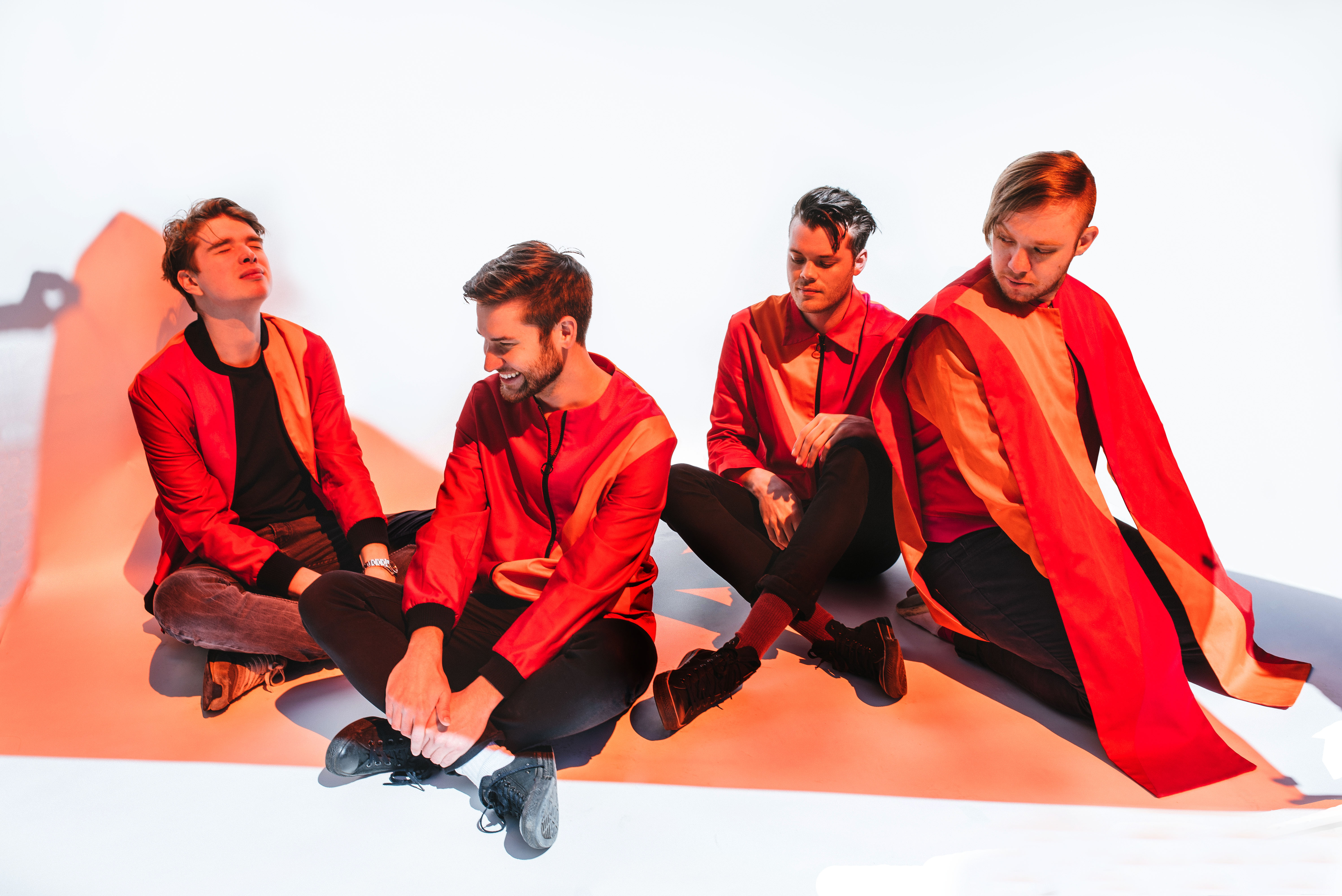 Donning Gryffindor quidditch robes and exploring different directions, the band hit a new stride on third album 'Get to Heaven'.
"I wanted to go really far into One Direction territory." If there were any words that you wouldn't expect to fall from the mouth of Everything Everything frontman Jonathan Higgs, it'd probably be those. "So I could join One Direction." He stops, laughs, and continues, "and I hoped these guys would accept it and make it into a band thing, because I knew what I had made wasn't but I really liked it."

Thankfully for Everything Everything fans, Higgs isn't talking about replacing Zayn Malik, but the band's "club banger" single 'Distant Past'. "I think," assures guitarist Alex Robertshaw, "it was unashamedly, a club banger." "Yeah, the original demo was," Higgs continues his train of thought, "and I knew it just wasn't gonna fly. But, you know, we wanted to say we're not afraid of being like this."

If the band are anything on their new record 'Get To Heaven', it's unafraid. Unafraid to try new things, unafraid to tread new ground, the boundaries were well and truly broken by the time work was completed on their third album. Like all good things, though, it wasn't without hard work.

"I think we were probably a bit too relaxed after 'Arc'," explains Alex, on the point their second album ended and the third picked up. "We should've kept writing a bit more. Getting back into the swing of it was quite difficult; it took us a while." "It was easy enough to do," throws in Higgs, "but the material was just crap for ages."

"Yeah it was," the vocalist relays, nodding. "We wrote an awful lot and improved, rejected, reworked, demoed things." "Argued." "Yeah, lots of arguing. Lots of different lives for everything. There were lots of new things really; just new ways of doing things."

After an album like 'Arc', it seems unsurprising that the band craved change. Granted, their second effort saw them garner more fans and play bigger live shows, but it was towards the end of its campaign that the four-piece began to feel restless with the musical direction they had headed in. "We knew off the back of touring that we found that record - to tour - wasn't always…" Higgs pauses. "It's hard to put into words." "It was good," his bandmate adds in, "it was great…"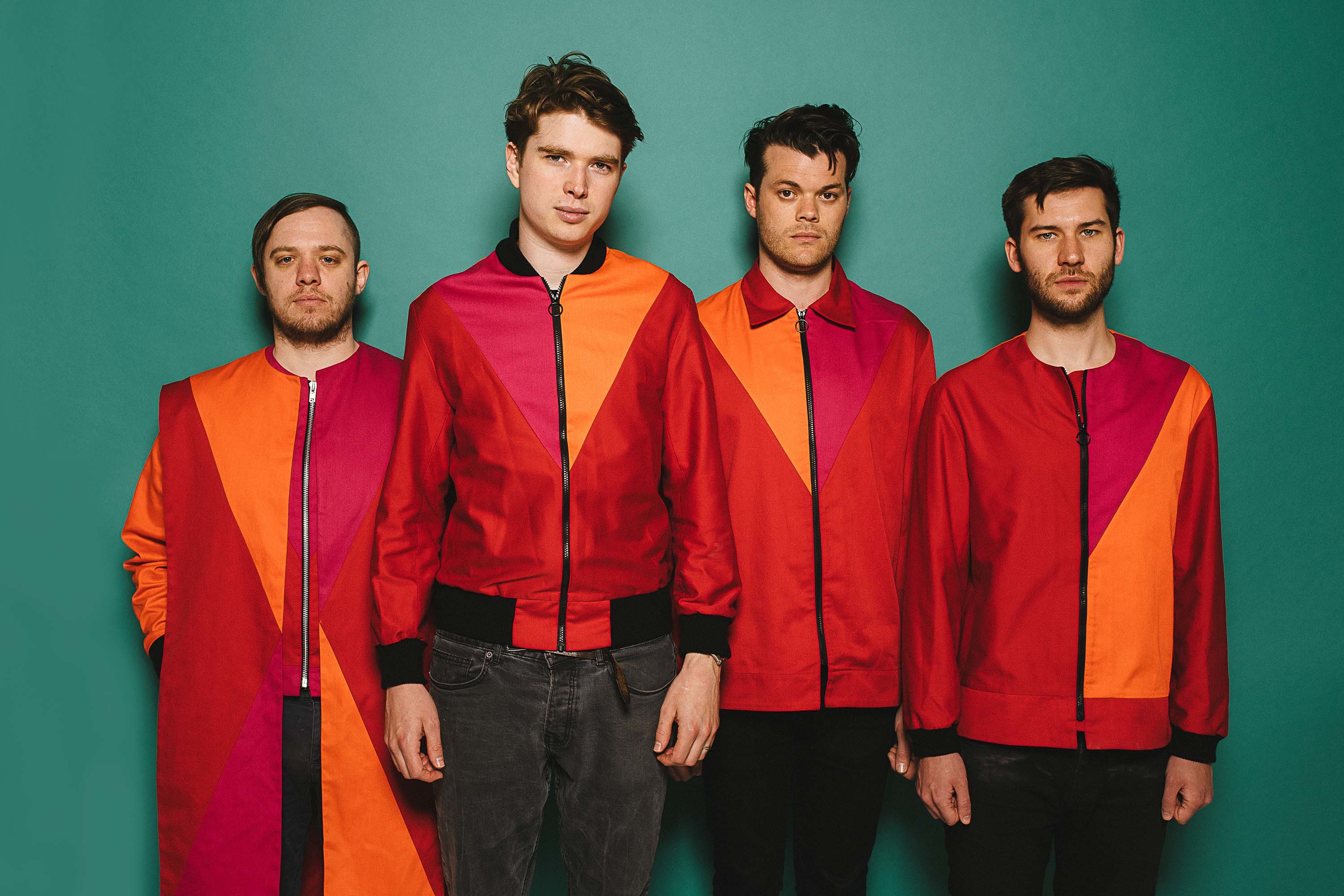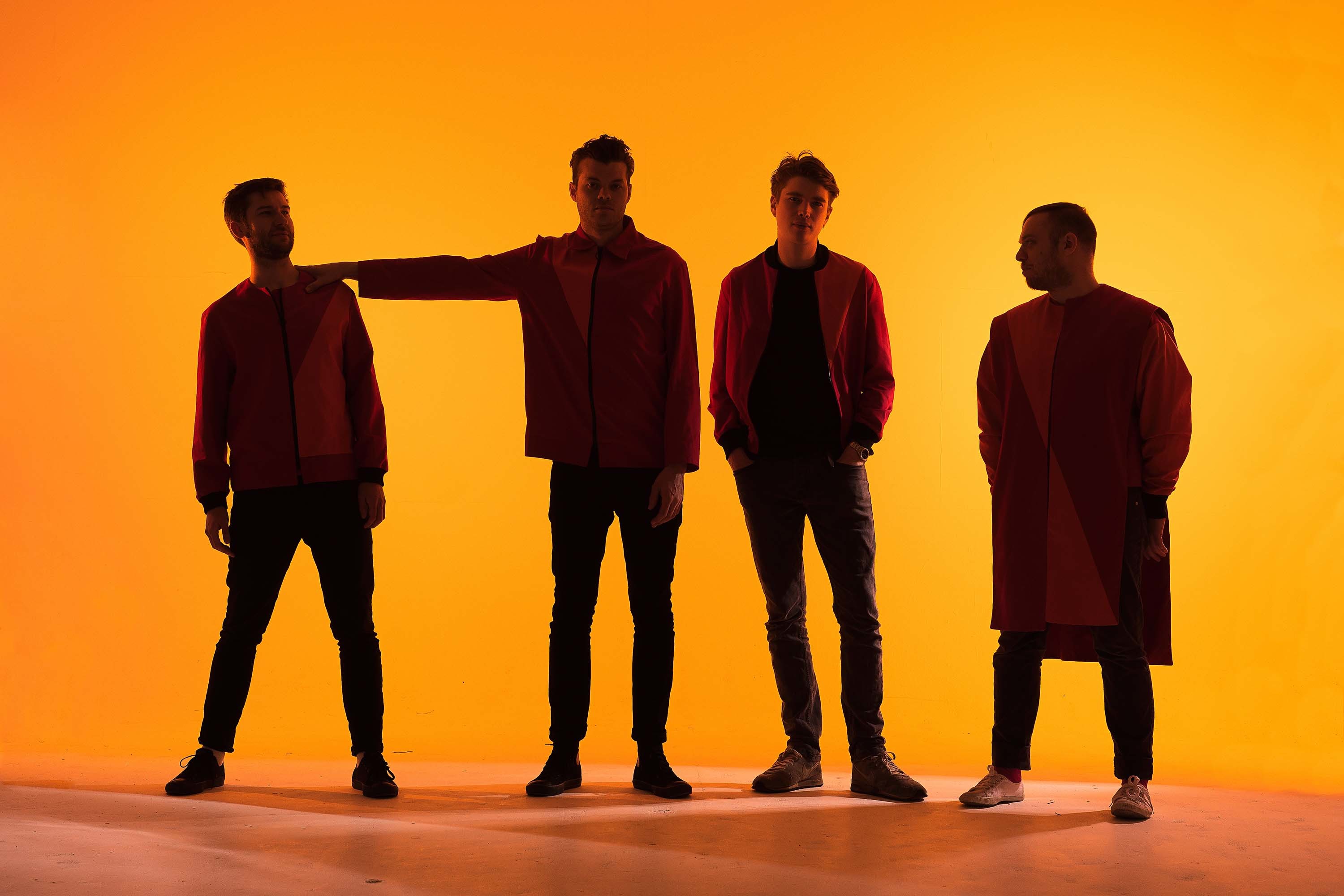 "I think the impulsive nature that we had writing this record is a really strong thing,"
— Alex Robertshaw
They pause to think before Jonathan picks back up. "But it was always a certain type of show that we gave," he explains, "because there was such a lot of slow songs on 'Arc'. Not necessarily slow but quite steady, hip-hop tempos. That's what we'd set out to do with that record but we found that our live shows needed more energy. We were scrabbling around to find things that had enough energy to keep ourselves going live, rather than making everything into these big, rather majestic sad shows, we wanted it to be fiery."

"I think the impulsive nature that we had writing this record is a really strong thing," adds Robertshaw. "We've laboured over music a lot in the past and for the first time, we've used very instinctual behaviour in terms of writing and I think it shines through. Even as the songs become more and more complicated, there's an impulsiveness, wanting to move to it and I think that cuts through."

"We set out purposefully to make the new record have no downtime at all and just be as up as possible. It's eleven tracks; we didn't wanna stick around for too long. All the tracks needed to be high energy, basically, and that's what we did in the end. We wanted to sound angry and we wanted people to react to it rather than close down. We want it to be a great live album, and be fun and bright and colourful and powerful."

It's not just the music that the band wanted to be high octane; the lyrics see Higgs digging his teeth into more honest, more brutal songwriting about the current state of the world.
"I wanted to go really far into One Direction territory."
— Jonathan Higgs
"Well, I mean," he starts, on his decision to use this set of songs to really say something. "On the first record I was very obtuse. For the second record, I was probably too acute and I felt like I sounded a bit vague; too all-encompassing. I knew I wanted this to sound like I was angry and I wanted to say lots of things without being preachy or alienating. I think all of the things that I learned from the second record, about addressing the listener - asking questions rather than trying to answer them - all of that stuff brings people in more. It feels a lot more honest that way."

Whether it's the current troubles in the Middle East, or the ripples of unrest marching through North America, if it's been in the world news over the past eighteen months, it's gone into informing 'Get To Heaven'.

"It surrounds us, it surrounds everything all the time," Higgs says, on the violence and turmoil that news outlets are reporting every day. "We didn't do anything for a year apart from writing, and I read a lot of media and that media's skewed in a certain way that makes you feel bad and makes you feel just awful. I do have an interest in world news and what's happening. A lot of what came out of me was a reaction to that. A lot of last year was just so intense in terms of the violence and horrible events so it was very reactionary.

"It's easy to forget lots of the things that are going on in the world; a lot of people do, but there's no possible way that you can take it all in. If you try, you end up getting torn apart and I think that's what's happening on the record. Someone is trying to comprehend all of the stuff and becoming quite tainted by it. It's about trying to get through it, trying to get above it, without ignoring it."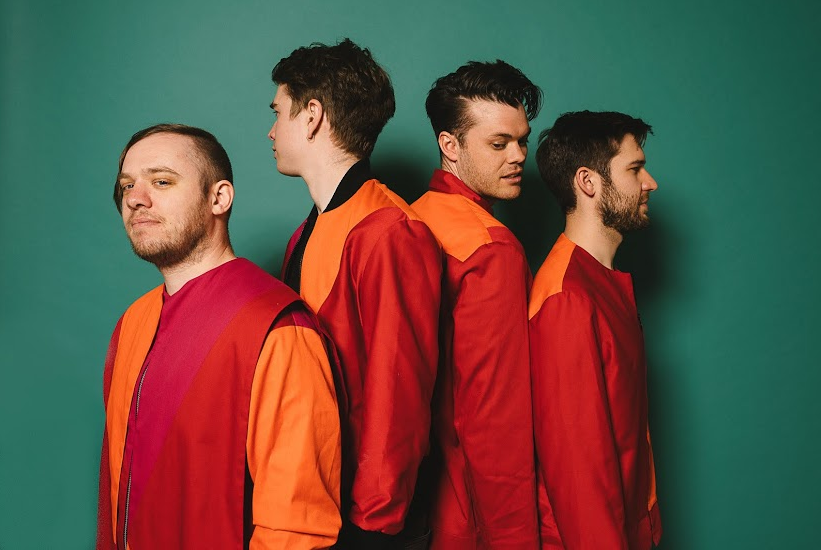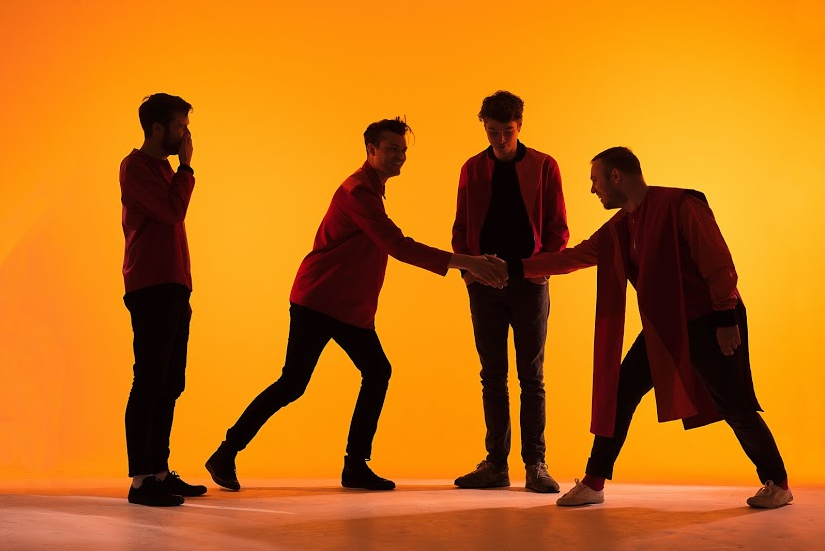 Yet, even through its impulsive nature and political sentiments, 'Get To Heaven' is – at its core – still an Everything Everything record. While they've not shied away from politics or experimentation in their previous offerings, this seems their most distilled, more complete effort and it's exactly the step that the band need to take next.

"I feel like we've finally found our feet on this record," Alex agrees. "I think it's really exciting to play for us, and I can imagine we could tour it for a long time. It's kind of edge-of-your-seat. I think we learned from 'Arc' and we're making things more direct, maybe more understated. It's interesting: I don't know if I could go back to making a record 'Arc' or maybe even 'Man Alive'. I think this is the right balance.

"I don't think we could have ever released an album any different than this. I don't think we'd have let ourselves do anything not confrontational or provocative."

"It feels really, really right," the frontman concludes. "Friends of mine who have heard it have said it's the most Everything Everything record we've ever done and that's a really good thing to hear. I don't think that means we're repeating ourselves but it means we've found where we sit best, and what we do best."
Photos: Mike Massaro / DIY. Taken from the June 2015 issue of DIY, out now. Everything Everything's new album 'Get To Heaven' is out now via Sony RCA.