Ring, ring:
Erykah Badu remixes Drake's 'Hotline Bling'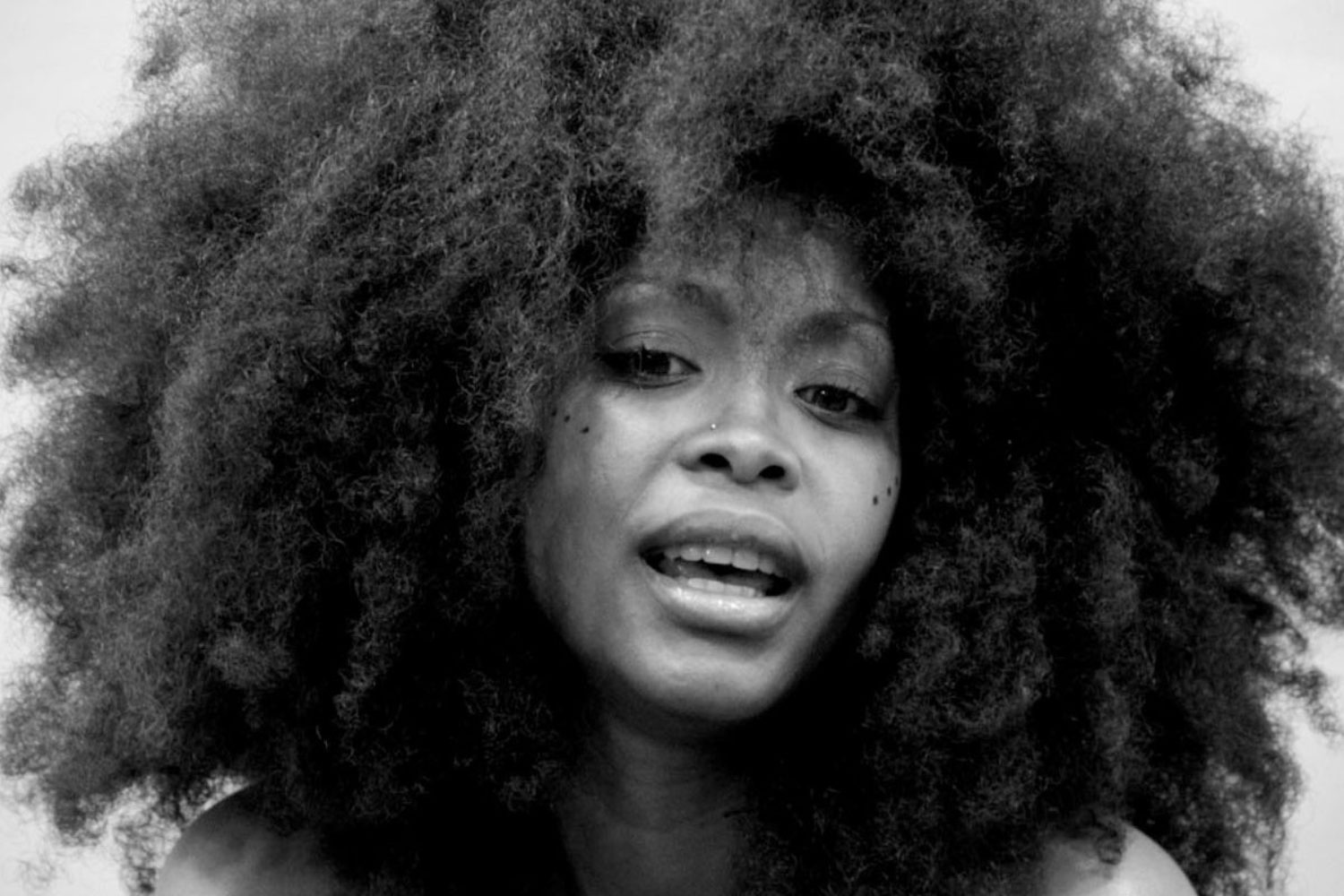 Her 'But U Caint Use My Phone' mix takes on Drizzy's first verse, and then heads off in a totally different direction.
Erykah Badu has remixed Drake's summer ode to the cellphone, 'Hotline Bling' in a new 'But U Caint Use My Phone' mix. The original song was co-written by her son Seven Benjamin. She also makes a sly "forever-ever" lyrical reference to OutKast's 'Ms. Jackson' - the song her ex, Andre 3000, wrote about her. There's more going on here than meets the eye, in other words.
In her new reworking Erykah Badu leaves Drizzy's first verse more or less intact, but quickly spirals into her own freestyle verses. The interlude features a nonchalant but quick-smart Erykah reeling off the various number options for her hotline. "If you're calling to beg for some shit in general, press 4," she deadpans. "If you're calling to beg for the shit but this is that pre-call before the actual begging, press 5. If you've already made the pre-call and this is the actual call to beg, press 6…."
It's not the first time Erykah Badu and Drake have crossed paths. In his song 'Days in the East,' he raps about having a heart to heart and a cuppa with the Texan musician. "We talked about love and what life could really be for me," he says, ""She said, when that shit is real, you just know."
Listen to Erykah Badu's take on 'Hotline Bling' below.

Get your copy of the latest issue