News
Tyler, The Creator weighs in on what happened with Drake at Camp Flog Gnaw 2019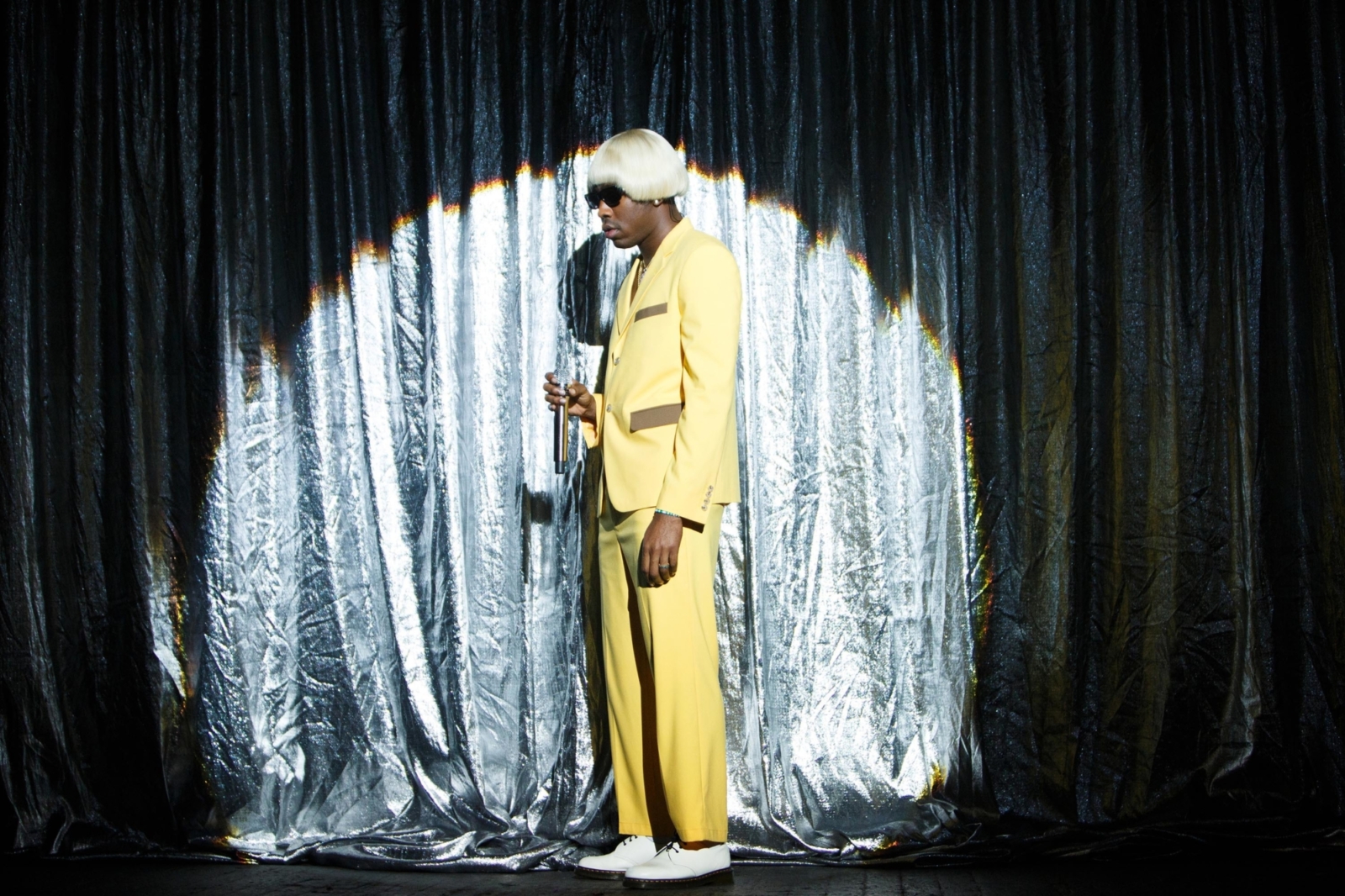 Photo: Burak Cingi
"THAT SHIT WAS LIKE MOB MENTALITY AND CANCEL CULTURE IN REAL LIFE AND I THINK THAT SHIT IS FUCKING TRASH."
This weekend saw the eighth year of Tyler, The Creator's Camp Flog Gnaw festival, where the rapper curates a line-up of some of the finest acts around atm to perform at LA's Dodger Stadium.
The line-up this year was just as brilliant as it's always been, seeing the likes of slowthai, BROCKHAMPTON, Solange, FKA Twigs and Blood Orange performing, but a notable slot for a special guest is what got everyone the most excited.
Rumours obviously swirled, with many thinking that Frank Ocean would make a rare appearance, seeing as he's best mates with Tyler and has been dropping new tracks via his Blonded radio show. So when Drake actually turned up, the crowd were, let's just say, notably less than impressed.
Despite being, y'know, one of the biggest acts in the world, videos circulated online of the crowd booing Drake, yelling out "We want Frank!". Forcing him to cut his set short, Drake took it like a champ, telling the crowd that "it's been love" before walking off the stage.
Pretty bad, eh? Well now Tyler himself has weighed in on the situation, and he's not too happy with those who booed Drake. Check out the tweets below.
It seems Drake has actually taken the whole thing fairly well, sharing an Instagram post today with the caption "Plot twist...just signed a 10 year residency at Camp Flog Gnaw sorry kids see you EVERY SINGLE YEAR till you are 30".
Read More