Interview:
Honne the edge of glory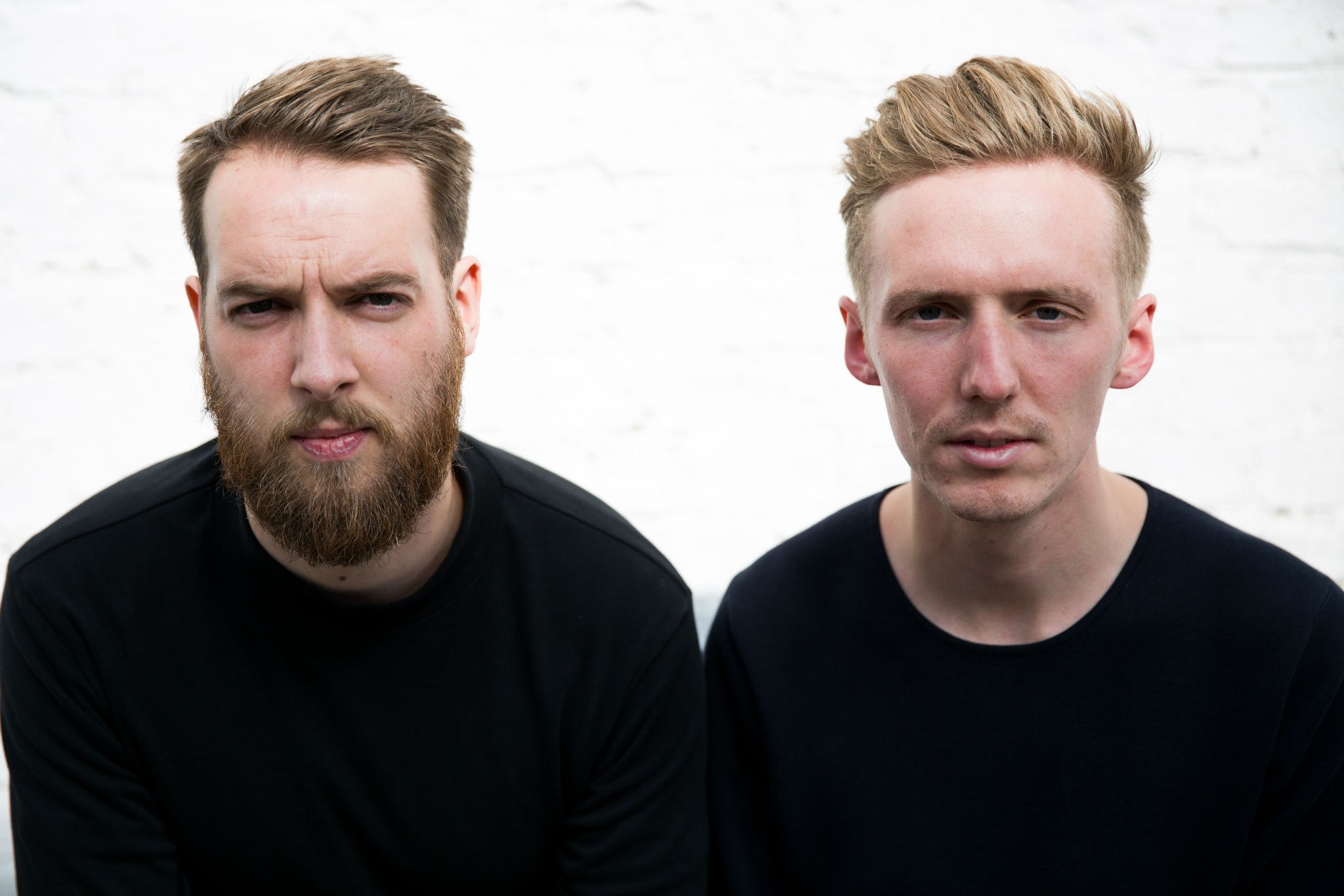 Beyond the buzz, this London duo are on the brink of being 2016 favourites. There's more to their game than "smooth" pop, too.
James Hatcher and Andy Clutterbuck are the smoothest crooners in town. For the past few months as Honne, they've gone from slick operators to a duo who barely need nudging in the right direction when it comes to direct, late night pop. Tagged as making "babymaking" music, there's a definite lights off vibe to their early EPs, but it's soon apparent that there's more to Honne than romance and dusky production.
For one, they're naming songs after cleaning products. Tear up the idea of them soundtracking the lives of lovers - they're more about dusting the shelves. 'Loves The Jobs You Hate', a song from their recent 'Over Lover' EP, is named after a Mr. Muscle tagline. "It's exactly that," admits Clutterbuck, somewhat reluctantly. "The song's about the difficulties of modern living, so household arguments comes into that. And this particular argument was about cleaning, so that's where the title came from."
"It's a very personal one - not between us," remarks Hatcher. "I remember this event happening and then that song coming the next day."
When Honne get a moment of inspiration, they hit record. That's been the case since the pair met six years ago at university. Instead of lounging around and watching Hollyoaks re-runs or DVD collections, they made music three days after meeting. "We were very proactive. Sensible boys," says Clutterbuck. "It was more of a hobby, just learning the tricks. We were probably making some terrible music at the time. Over the years, you figure out what you do best." Hatcher is in agreement: "For us, it took that long to get to the point where you can make your own choices on production, rather than stumbling on stuff. So we've had all that time to learn and probe at everything."
Spending their days as music teachers, they found time after dark to work on their own material. "It's always had this late night feel," agrees Clutterbuck. Every song is matched with a flickering photo of streets lit up at night, coupled with Japanese text. Honne are obsessed with the country since Clutterbuck took a trip out a couple of years back. The band's name translates as "true feelings", while their label imprint Tatemae relates to how people project their own image. "You want the image to enhance the music and the music to enhance the image," claims Hatcher.
It's all part of their slick operation. But over time there's every chance Honne will go beyond the smooth tag and let a few rough edges do the talking. Scraps about cleaning products have already done the trick. And their live show is a more spontaneous, energised thread to what they do - "we always wanted it to be something you could only get by coming to the gig," says Clutterbuck. As talk turns to 2016, it's clear these two will be at the top of the agenda.
JOBSWORTHS
Based on their 'Loves The Jobs You Hate' number, we asked Honne about their previous careers - good and bad.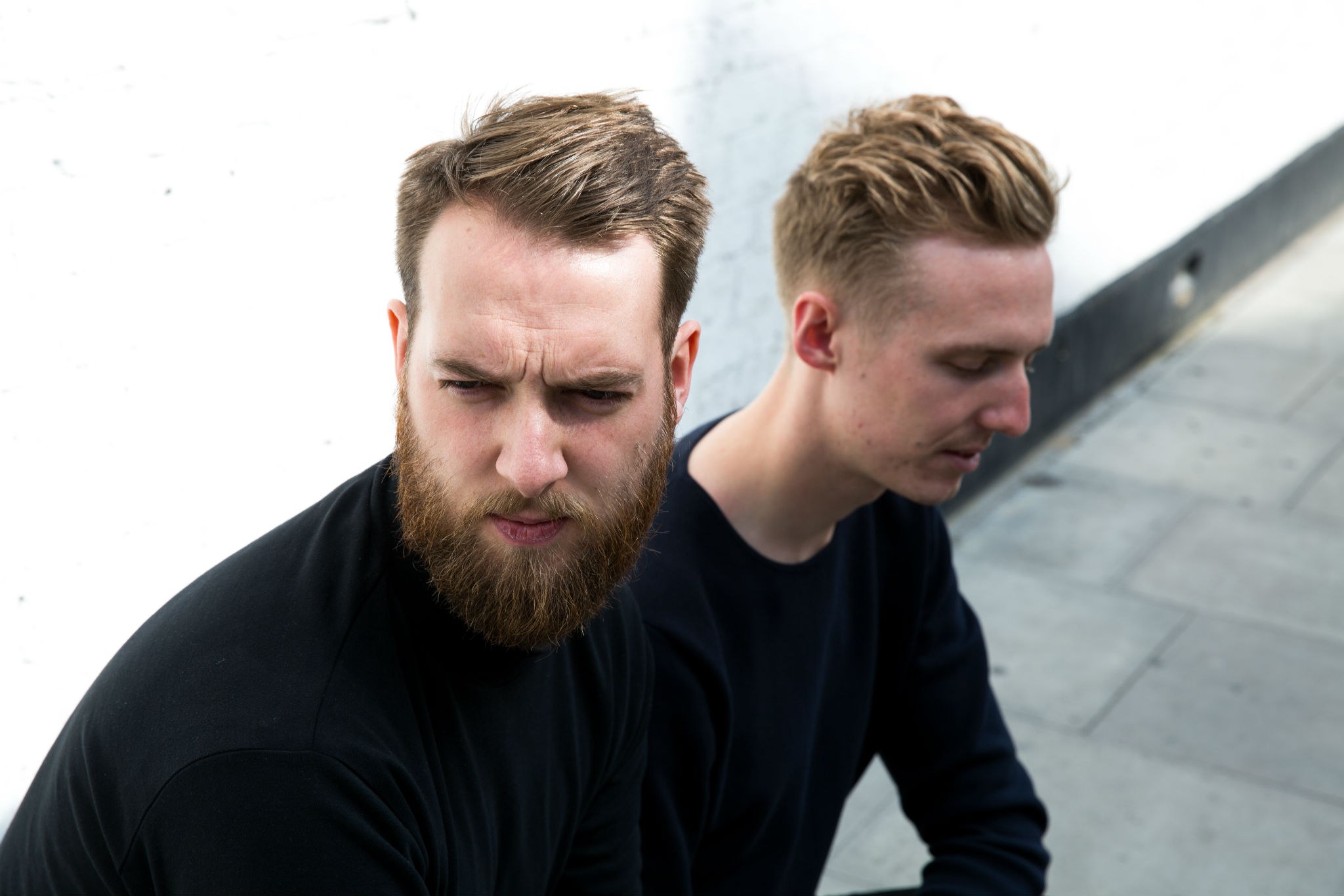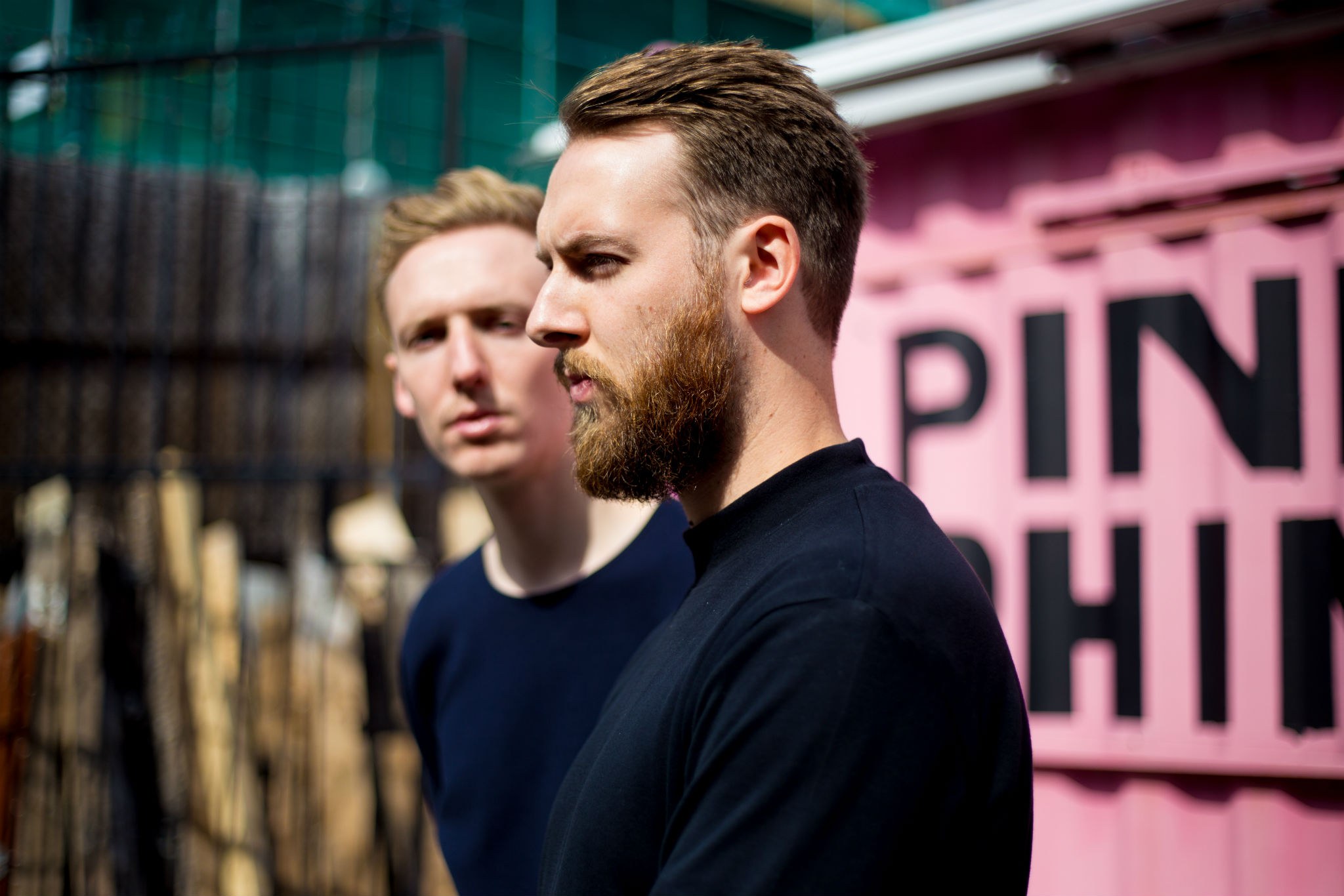 Andy: "I've had a few corkers in the past. Retail assistants and stuff like that, a few years ago. Christmas hours. I remember going to the stock room and I didn't do this all the time, but I did fall asleep on occasion. It was such a big stock room, you could just hide."

James: "Up until Christmas we were working in schools and I was a guitar teacher. I didn't mind it at all though. It was short hours and it gave us enough time to write. You feel like you're enhancing kids' lives - I think I had to teach a kid a Honne song once. They wanted to learn it!"
Photos: Emma Swann.