Live Review
Alt-J, Bournemouth International Centre
1st December 2015
This is not just a performance. It's an intense multimedia experience.
Now on the homecoming final leg of the 'This Is All Yours' tour, tonight Alt-J make a point of the occasion. After all, it takes a huge spectacle for a show to feel squeezed into the Bournemouth International Centre.
The band don't even have any intention to let the crowd see their faces, as they disappear into the surrounding marvels. It all begins with 'Intro', as they take to the stage in darkness, with pulsing white light casting them into just silhouettes, with only their voices and teasing electronic buzz beneath. By the time that anomaly hipshaker 'Left Hand Free' is done, twenty-five screens have lowered from the ceiling by wires to engulf both the band and the audience in retina-frazzling light, portraying a new location and concept with every song. Within three songs, this is not just a performance. It's an intense multimedia experience.
Tonight is a journey through locations and concepts, especially during the ambience of two-track suite 'Nara/Leaving Nara', the synth-heavy brood of 'The Hunger of the Pine', and its polar opposite, the stand-out massive-sounding distorted roaring of 'Fitzpleasure', all for which the stage seems custom created.
All eyes are fixed forwards, witnessing what is an emphasis of what is the revered signature sound of Alt-J – the distinctive and fragile voice of Joe Newman, versus the complex, busy yet tight beats of drummer Thom Green, and synths of Gus Unger-Hamilton. It seems almost an injustice to call Newman the "frontman", as he functions more as a barely audible nor visible bait to focus upon, deliberately challenging everyone to decode and follow him into Alt-J's world. Onstage he is consumed by instruments that sound far punchier than on record.
Between tracks, there is sudden darkness besides the mild spotlights on each band member – a powerful thump back to earth, and an opportunity for them to look upon what they have cast on their ecstatic audience, hopefully with some degree of pride. They deserve it. Alt-J have laboriously sculpted their ambitious sounds and visions well - more so than anybody else is doing so in four-minute segments.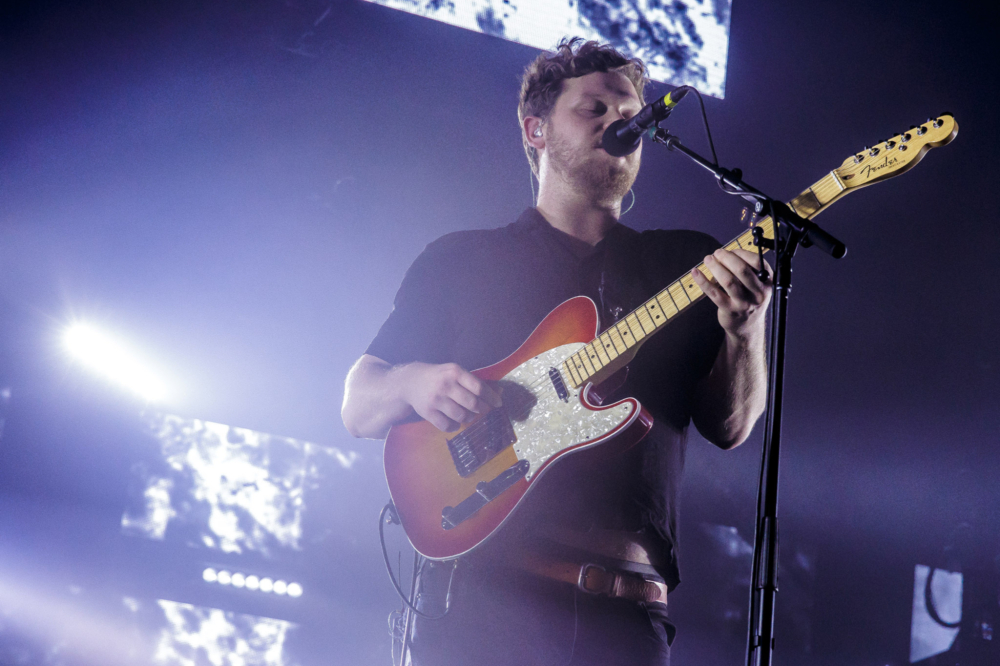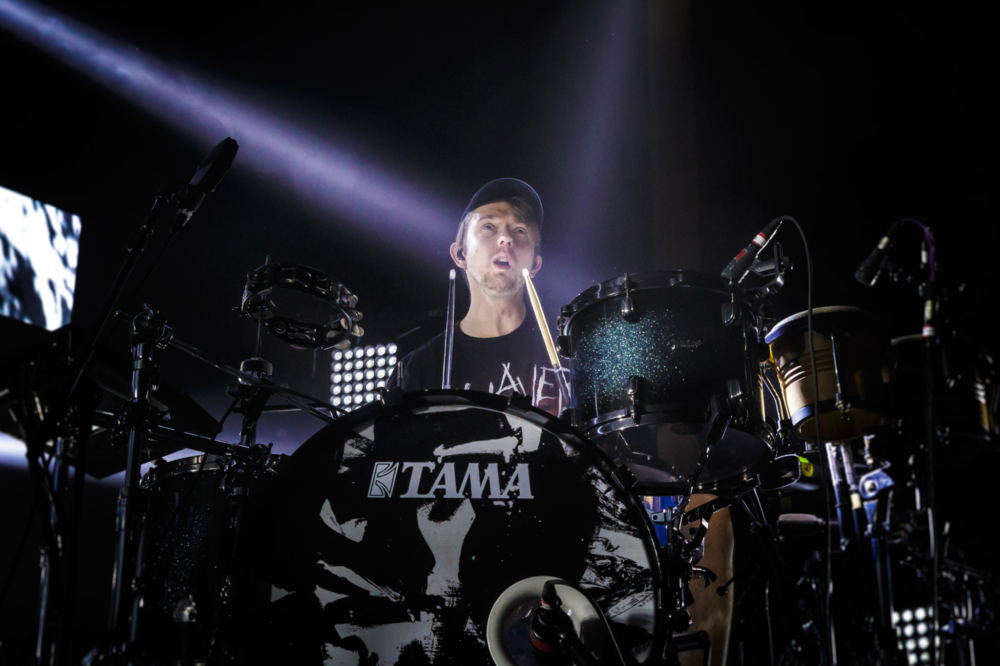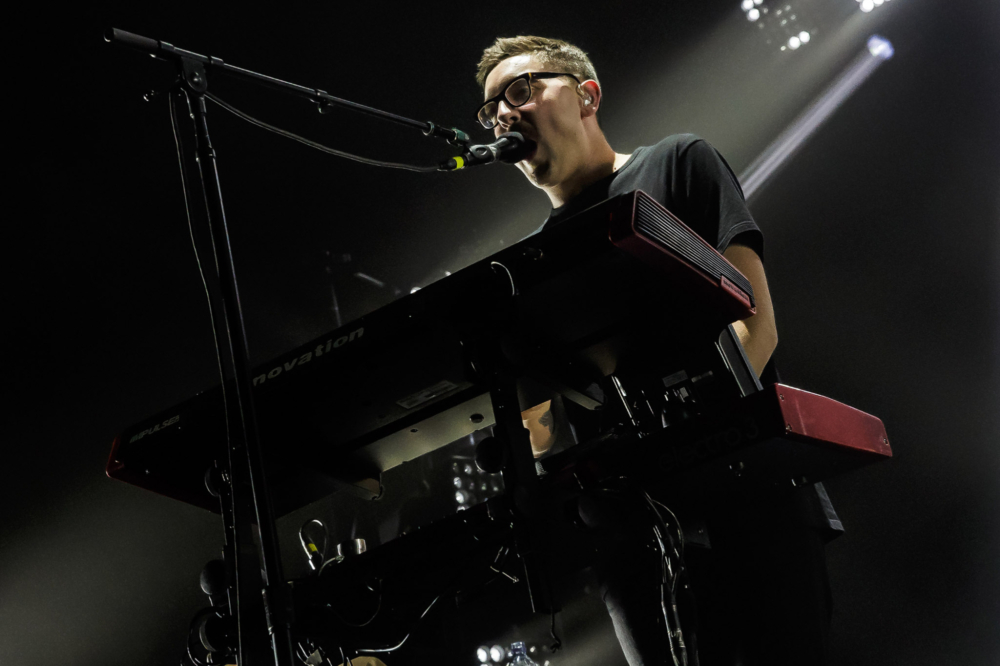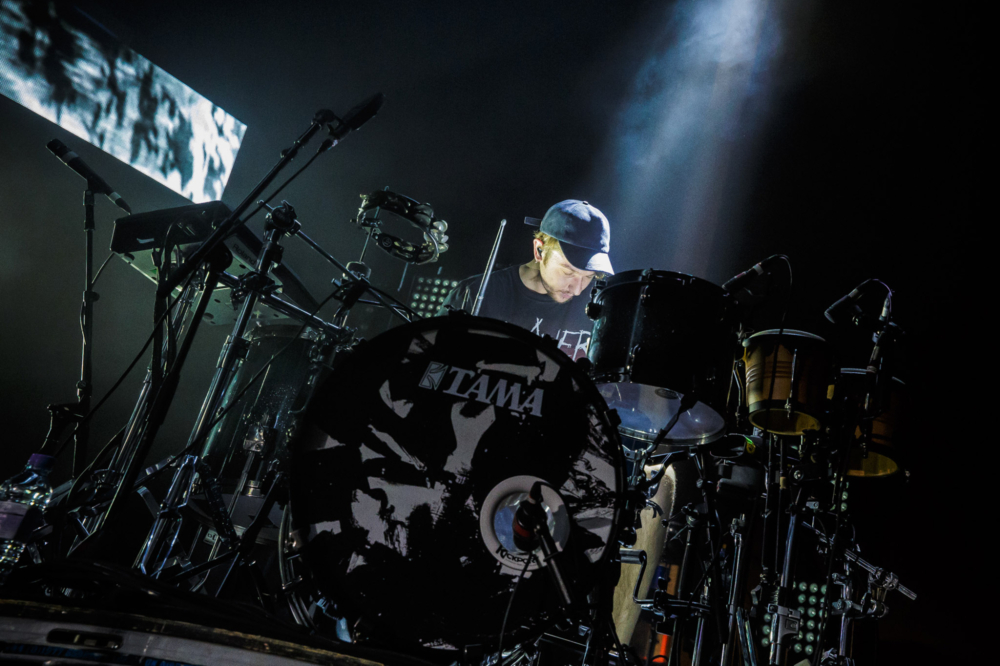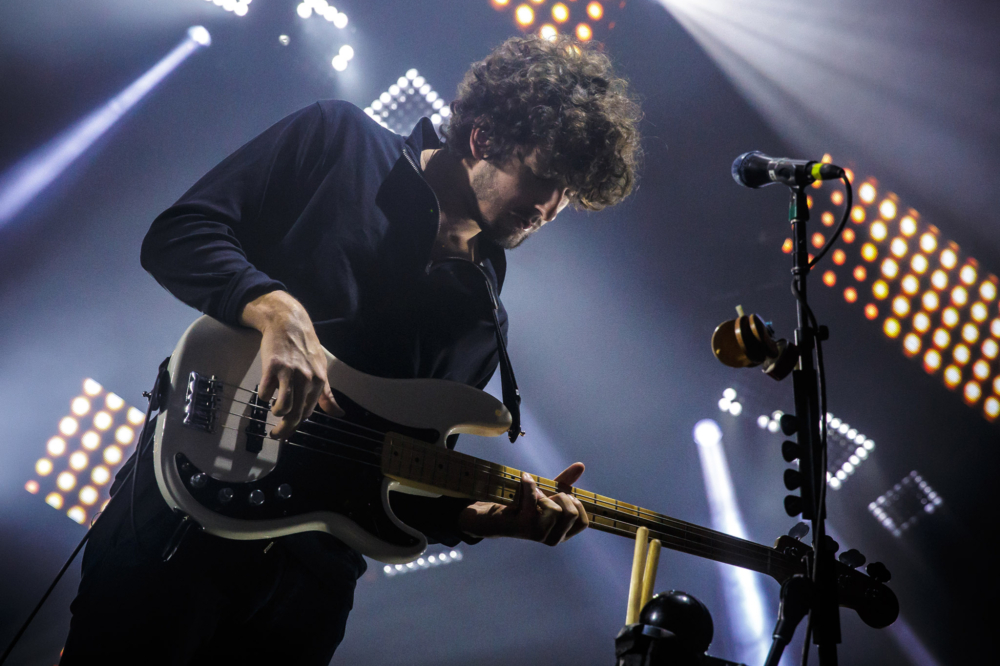 Photos: Hannah Bowns

Get your copy of the latest issue