Interview:
Sunflower Bean: "Let the next generation have a hero"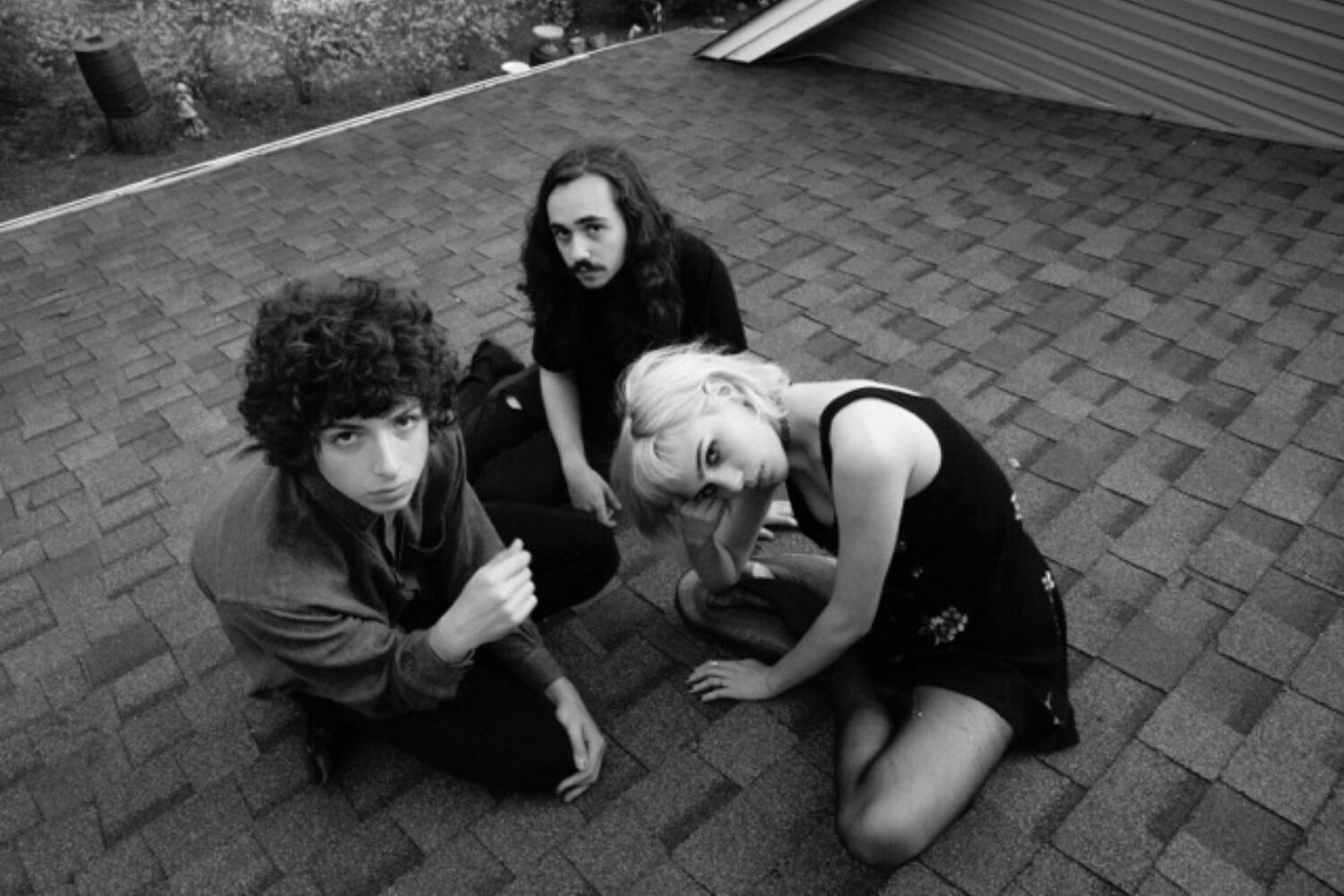 The buzzy New Yorkers talk debut album 'Human Ceremony' and the desire to inspire a new wave.
New bands don't get much buzzier than Brooklyn-based Sunflower Bean. Last year they had tastemakers clambering all over them following stand-out sets at SXSW and The Great Escape. They've also racked up support slots for Wolf Alice, Best Coast, The Vaccines and their good friends in DIIV. With a debut album 'Human Ceremony' soon to be unleashed on the world via Fat Possum, the noise looks set to be cranked up a whole lot louder.
From drummer Jacob Faber's parents' house in Long Island - the trio's preferred practise spot - guitarist and co-vocalist Nick Kivlen reflects on the hype. "You know, I woke up this morning and I had a coffee and life is still the same, although you get some amazing opportunities to travel and play music to people. It's wonderful."
Sketching out a rough timeline of the trio (completed by the enigmatic Julia Cumming on vocals and bass), Nick recalls the time when the momentum began to gather and the Bean-bus picked up speed, taking hordes of new fans along for an exhilarating ride. "During CMJ 2014 we played eight CMJ shows in four days and we got a huge response and tonnes of label attention, tonnes of attention from all sides of the music industry," he remembers. It was the following spring in Texas, at SXSW, when they finally penned their record deal. "That six month time-period from CMJ in October 2014 to South By 2015 and our first American tour was when we became more than just a DIY rock band gigging in Brooklyn."
"We all love being out on the road."
— Nick Kivlen
Bursting out of New York's busy DIY scene, they played in excess of 100 gigs across the U.S. and Europe last year. Their high-intensity sets have gained quite the reputation for their mesmerising ferocity. "We all love being out on the road, getting up on stage every night, setting up gear, it's just what we like to do. It's probably the most fulfilling thing as a band," Nick admits, before checking himself. "Making a great album too! But that's more of a long-term thing, just being on the road in the short-term is the best feeling."
Long journeys may be mundane in contrast to their wild shows, however Nick is anything but fazed by the travelling. "Once you get into the groove of driving four to eight hours every day, you can read a lot of books and listen to a lot of music. Driving across America is kind of meditative cos you're out on straight highways with only two lanes for hours and hours. It's fun."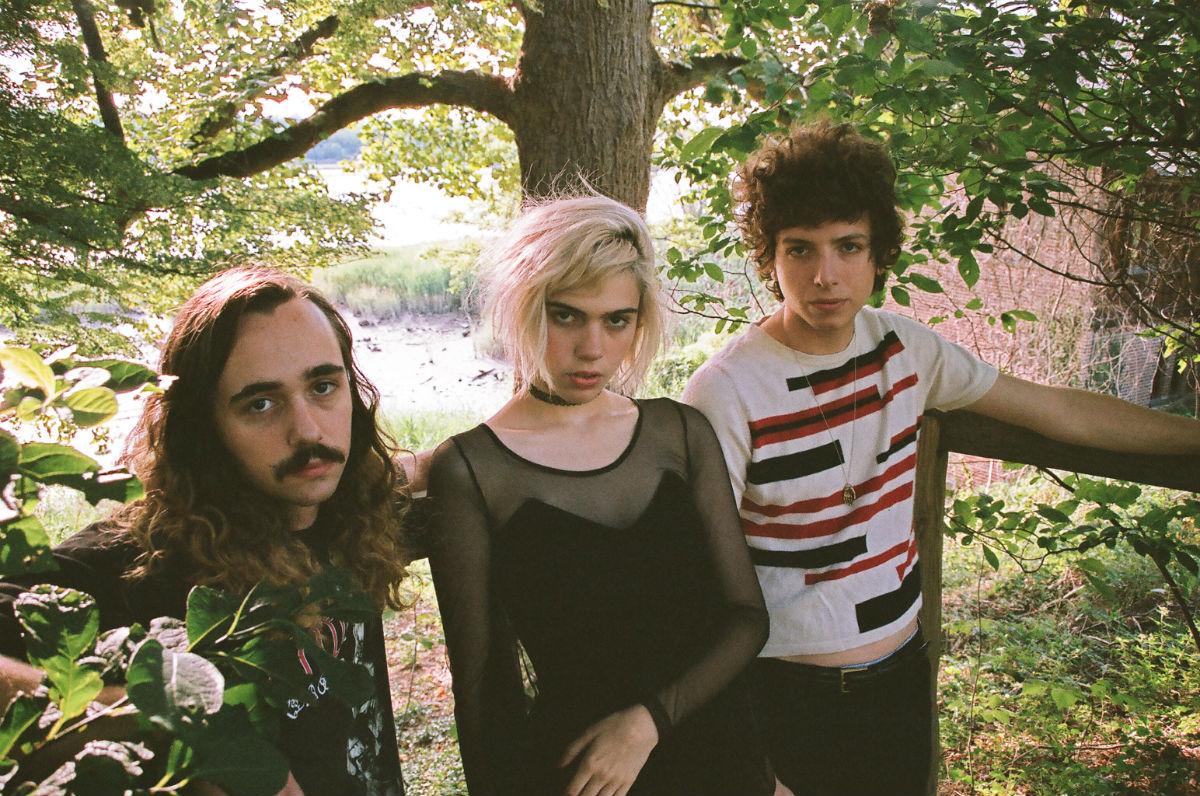 "In America there's a lot less of a market for rock music."
— Nick Kivlen
Soon they'll cross the Atlantic for another UK tour. "Everyone in the band really loves it in the UK. We have a lot of friends there for it being such a far-away place!" he enthuses. The popular appetite for rock music also appeals. "In America there's a lot less of a market for rock music," he begins to explain. "Tame Impala are probably the biggest rock band in America that are actually relevant. They're gonna play like a 3,000 room in New York but in the rest of the country they're not going to be doing that."
The failure of a thriving American underground of rock to translate into mainstream recognition is obviously something that rankles. "I wanna throw out 'Rolling Stone' every time I see it because it's always someone stupid like Jack White or Dave Grohl on the cover! Let the next generation have a hero, you know what I mean? I can't stand it anymore!" he exclaims, passionately. In comparison, the UK appears to be a brighter proposition: "At least you have Wolf Alice!"
As we thank our lucky stars once again for Wolf Alice, Sunflower Bean are poised to turn the buzz into a very welcome racket – in true rock 'n' roll style.
Sunflower Bean release their debut album 'Human Ceremony' on February 5th via Fat Possum.