Interview:
Leave nothing to chance: Låpsley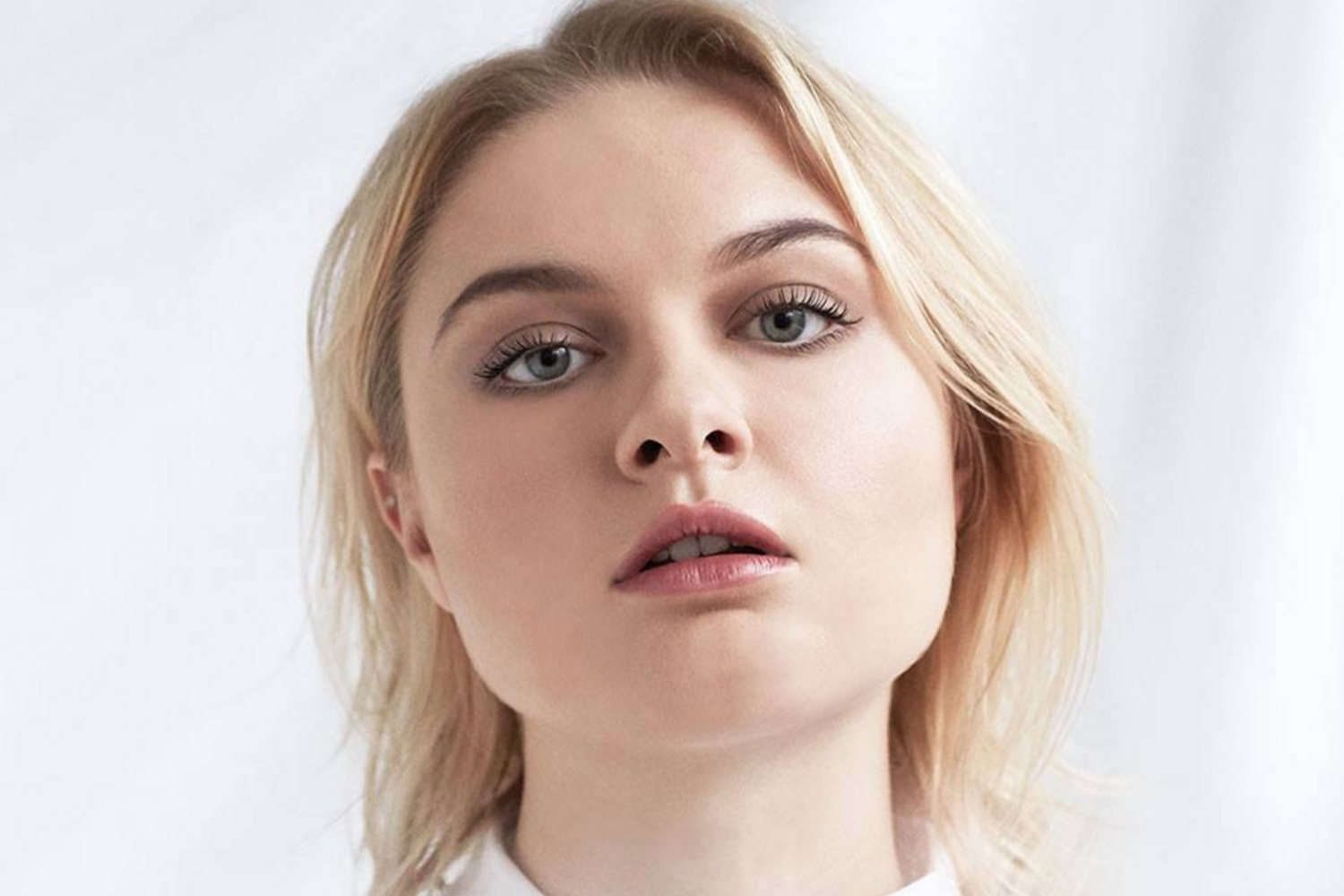 When it comes to making her opening statement, Låpsley is playing by her own rules.
"It's so weird, putting a face to the music like that." It's a week after her first live television performance, on The Late Show with Stephen Colbert, and it's evident that Holly 'Låpsley' Fletcher's still reeling a little. "I don't measure success against seeing my face on the big screen, but that's what you have to do," she explains. "I think it made my mum happier than it would ever make me."
The York-born, Southport-raised singer's rise began the moment she moved to London as a seventeen-year-old. By signing a record deal, she began a process that was never really the plan, but which has led to the here and now; the release of her debut album 'Long Way Home'. "I made the decision on the day that I signed my record deal that this is something I'm not going to back down on. I've been given this opportunity and I'm not going to waste it, even if it wasn't originally what I intended to do."
Moving to London and signing with XL brought with it one main change for Låpsley: it became the step up from writing in her bedroom to producing tracks in studios with advisors. "I needed someone to show me the ropes - I didn't learn this shit in school."
Låpsley explains that, while relocating to the capital didn't change much on the surface - "I write about people, not places" - it was her own personal development over the year she wrote 'Long Way Home' that's lead her to explore such a bare-all songwriting process. "I've definitely grown as a person, and it's easier for me now to say how I feel about things," she says. "Once I've written [how I'm feeling] in a song, I'm done with it, and I don't have to carry it with me anymore. It's my way of getting things out, just like some people might take their dog for a walk, or go kickboxing."
As well as exploring new methods with production, she says that signing a record deal and entering a studio in itself gave her a new audience; it left her with "this subconscious feeling that you're writing for other people all of a sudden, which I never had in my bedroom."
Despite, at times, being aware of the outside world, she still strives to keep the songs and meanings personal. She talks of using bright, bold imagery to back up her tales, otherwise it's "just another sad song." "A lot of people don't quite get the specifics of what I'm singing about," she admits, "but in the same way, I wouldn't search the internet for a video of a singer talking about one of my favourite songs to find out what it 'really' means. A person's interpretation of a song, and the meaning they give it, even if it's not at all what the song was actually written about, is really powerful." 'Long Way Home', as such, isn't written to impart wisdom or give advice; just share feelings and experiences with the hope that others might connect with its stories.
"I'm not sure if I'm trying to get anything across with the songs - it's more just my opinion of a relationship," Låpsley explains. "It's not like I purposefully want to tell everyone that this person is a bad person, it's just a truthful account. 'This is how I feel', not, 'I need to tell you how I feel.'" "I was talking to the person that I wrote [the album] about recently, and said to them, 'It's not about you, it's about me. Even though you influenced all of this, it's not written to make you feel bad, or prove a point - just to say how it's affected me.'"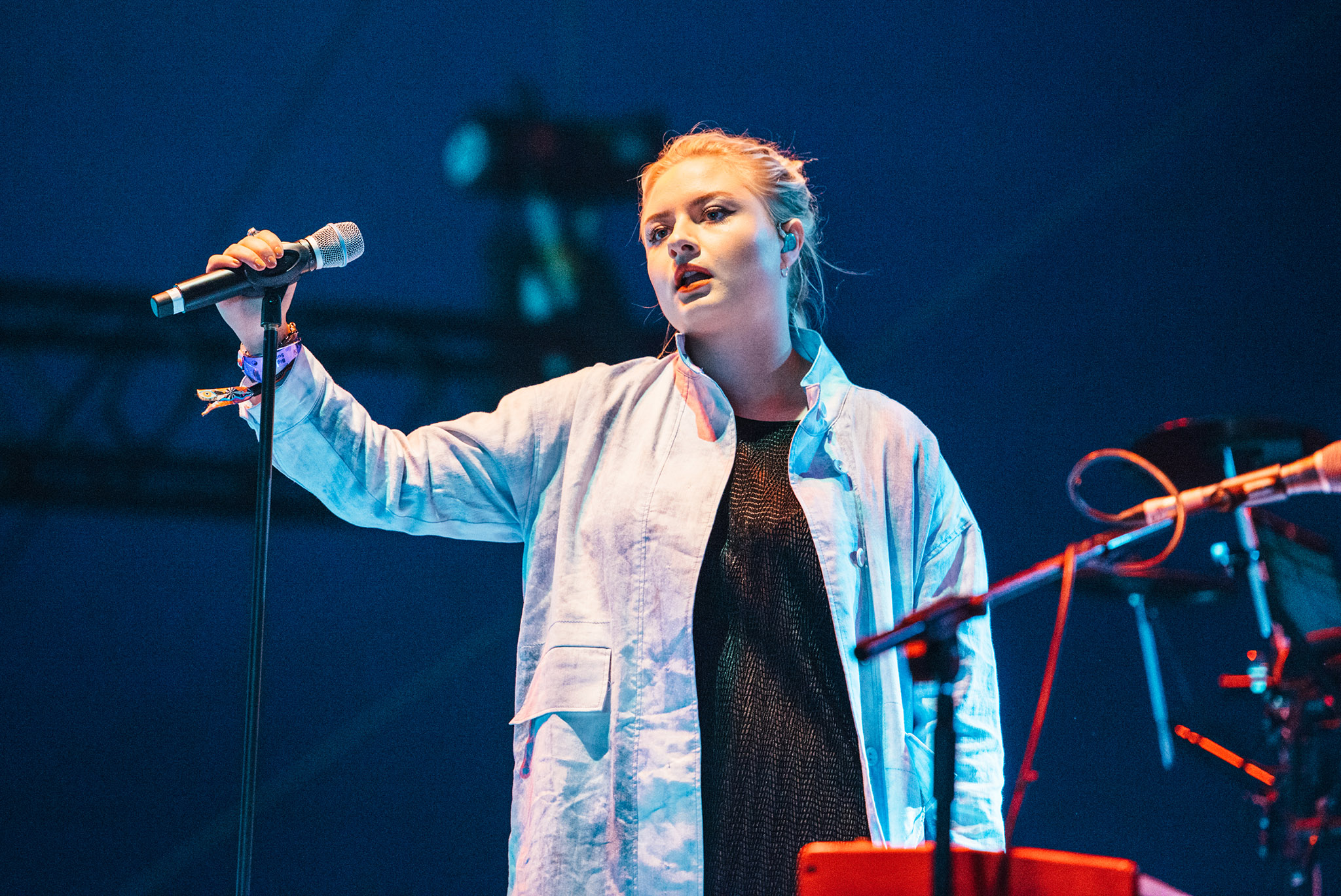 "[Songwriting is] my way of getting things out, just like some people might take their dog for a walk, or go kickboxing."
— Låpsley
A debut album can give people a lasting impression of an artist, one that stays with them for their career. Låpsley's well aware of that, so she's tried to cram everything that's brought her this far inside its confines, to stop her future self being pigeonholed by this first work. "It's me testing the waters," she says simply. "If you can't venture into genres that you want to go to on your first album, then when can you? You always get referred back to your first album, so I've had the pure indulgence of mixing in everything I want to do right from the start, and if I want to do something different later on, they can say 'oh, well she was interested in that way back on her debut'."
The result is a number of different styles on the album, and she insists that everything couldn't be given away by one song; that it's an album that proves itself best as a whole. "Some people will hear the singles and say, 'oh, she's changed, this is different', and I just want them to chill a bit," she says. "It's a full body of work, and that's how it should be listened to."
Serving as the culmination of everything Låpsley has done up until now, her debut also looks to the future. Even if it ends up being her only album - and that original plan of studying for a geography degree comes good instead - with 'Long Way Home', Låpsley's done everything she wanted, and left nothing to chance.
Låpsley's debut album 'Long Way Home' is out now via XL Recordings. Taken from the March 2016 issue of DIY, out now. Subscribe below.