#TGE16
Trudy bring shuffling feet and soppy serenades to DIY's Great Escape stage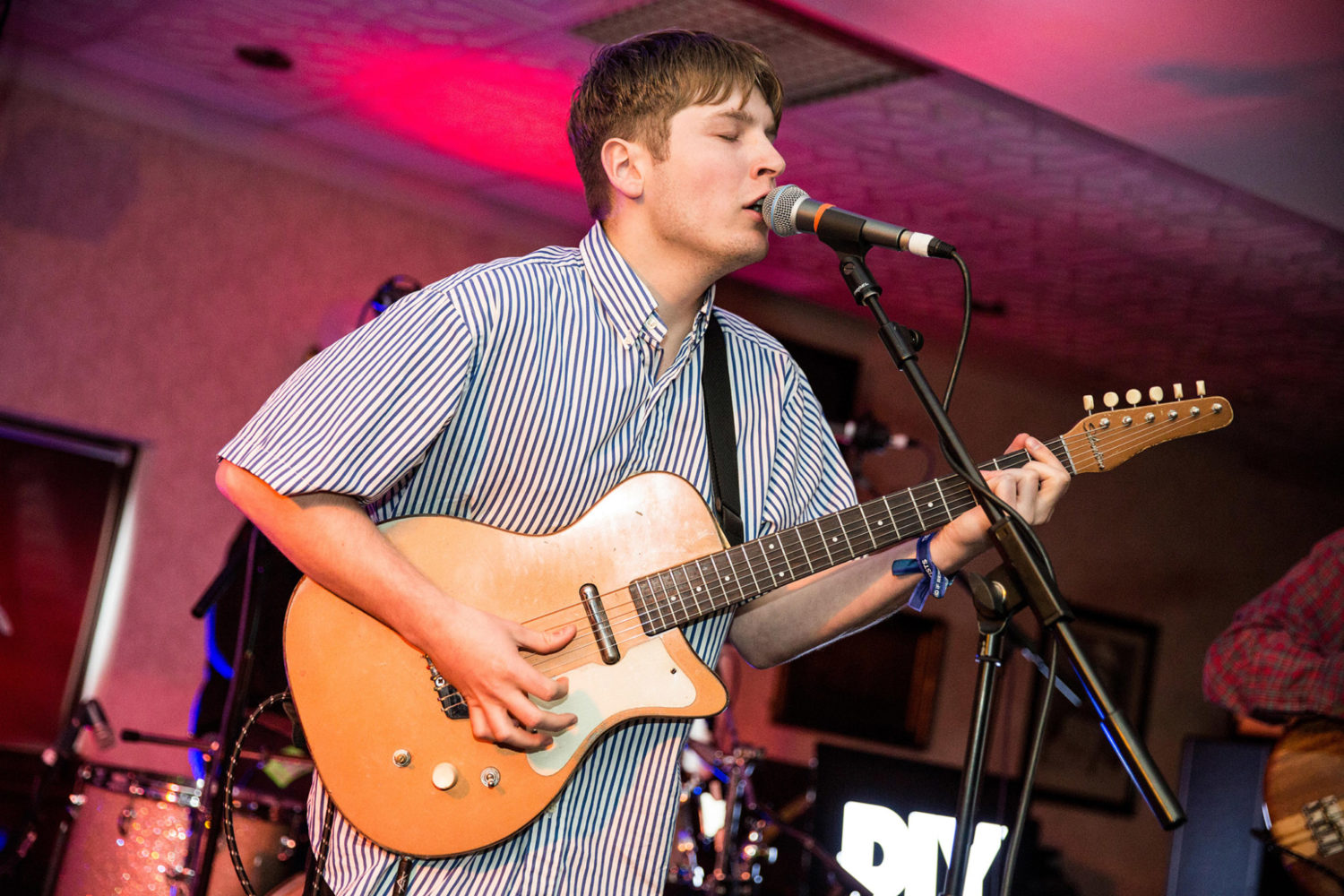 Liverpool trio take over Horatio's with a dry and twisted take on rock 'n roll.
Just when every type of frontman looks to have been churned out of the factory, when all options seem to be covered, out steps Oliver Taylor and his band, Trudy and the Romance. It's hard to pinpoint exactly what Taylor does that isn't different. For one, he bare-handedly plays the most bone-dry guitar parts, thrashed within an inch of their life. It's a surprise his fingers aren't bloodied by the end of this evening's set at Horatio's, given his stubborn lack of a pick. These splintering guitar parts are then matched with soppy romantic woes, barked out viciously, like a hound scampering over a garden fence trying to bite the local postman.
When everything gets going, Taylor then hotfootedly shuffles on stage, Liverpool's very own unkempt Elvis. Light on his toes, he commands from the front. But bandmates Lewis Rollinson (bass) and Brad Mullins (drums) also have their own unique trade. Mullins adopts a Zlatan-style ponytail when things get sweaty, and Rollinson spends half his time chanting ghostlike "woooooooooo" noises, through some kind of vocal effect left behind at a Halloween party.
Together, they claim to be making "mutant 50s pop," which is as accurate as descriptions get. Impossible to pin down, they deliver a drunken, stumbling, shambolic rock 'n roll that somehow keeps its shit together when the going gets tough. Truly, Trudy are something very special indeed.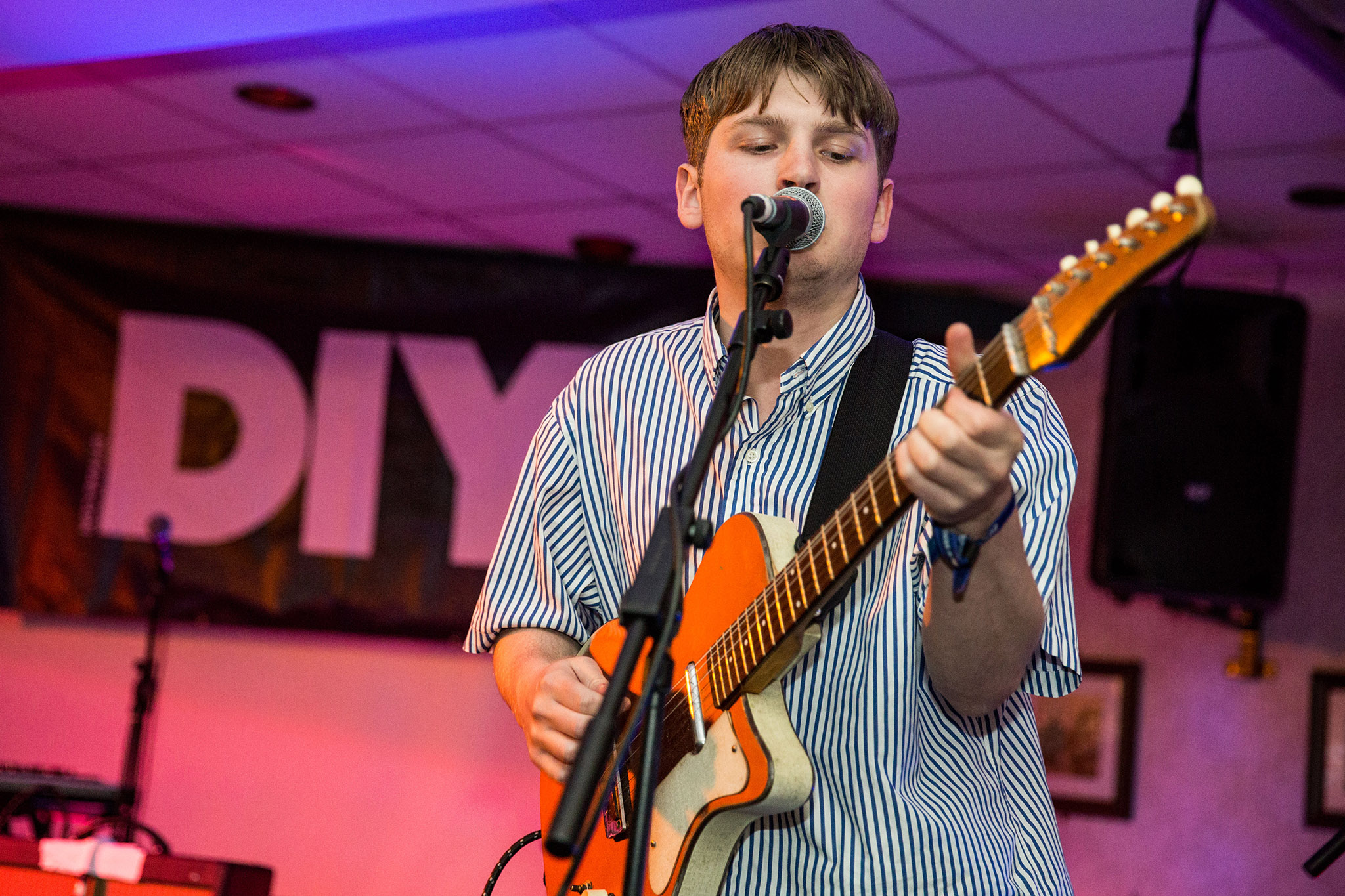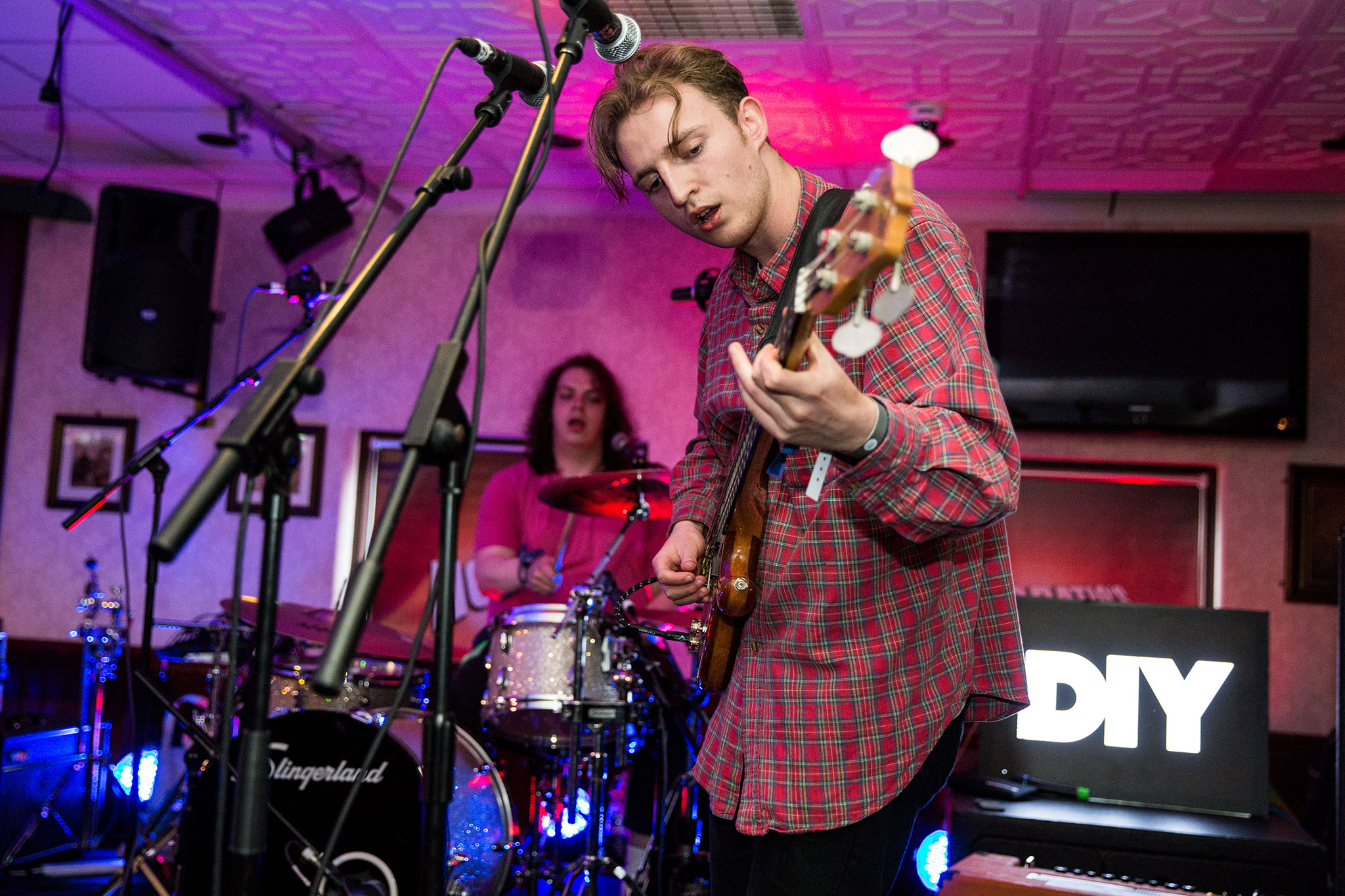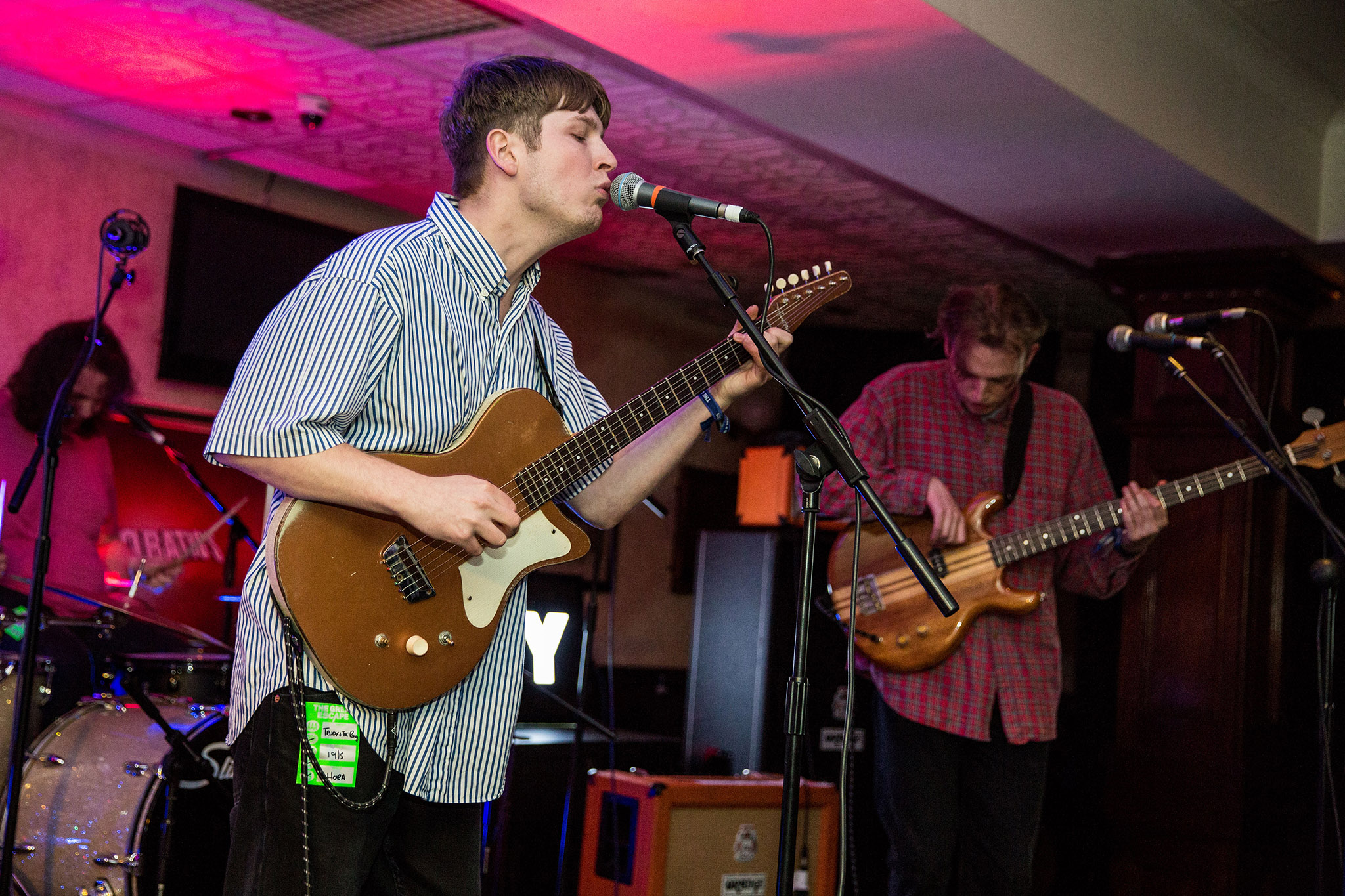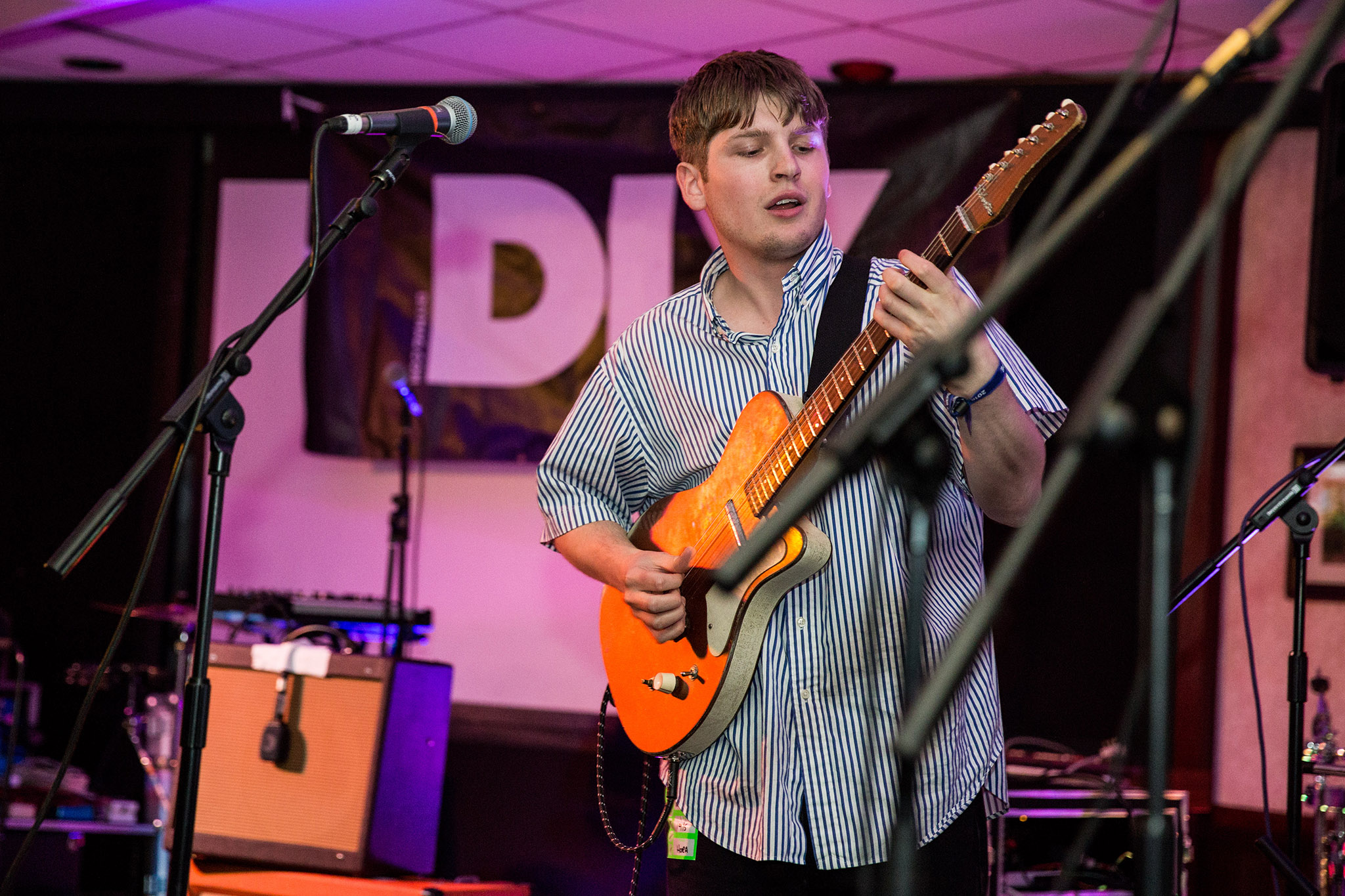 DIY is at The Great Escape 2016, 19th-21st May. Follow everything here.

Get your copy of the latest issue