Live Review
Lacuna Common, Crystal, Trudy and the Romance and Italia 90 deliver packed-out rooms on the DIY x Jack Daniel's Presents tour
We took the show on the road for three buzzy nights, and here's how it all went down.
Over the summer, DIY teamed up with Jack Daniel's to find the Sound of the Summer – a sort of Hunger Games for new bands, only with more guitar amps and less brutal murder – from which emerged our eventual winners, Oxford quartet Lacuna Common. Next week, they'll head to Birmingham to support a little band called Biffy Clyro, but before then, we loaded the group into the tourbus and headed to Glasgow, Liverpool and London for a mini-tour, with a few local faves in tow.
If the iconic status of Glasgow's King Tut's wasn't already evident, they (of course) make sure you know it from the bands listed on their stairwell. From last year's sweaty sardine tin of a Killers show to early outings from Wolf Alice, Years & Years and local boy Lewis Capaldi, these sticky walls have seen a lot. First up tonight are Medicine Cabinet; a quintet so new they don't have a single song out. Not that you'd know it: between a handful of fans already singing along at the barrier, their new wave disco is both as immediate and as taut as it comes. Frontwoman Anna Reeves flits between the staccato shout of post-punk queen Ari Up and PJ Harvey's unholy roar with ease - all the while perfecting Debbie Harry's best moves.
It's Lacuna Common's first time in Glasgow, and they'd be hard pressed to find a better occasion for it. With a suitably warmed-up crowd in front and a locals' homecoming show to follow, even as frontman Alfie Franks awkwardly introduces 'English Weather' expecting a barrage of abuse (there isn't more than a smirk, as it happens) and drops his mic, the venue's hallowed walls welcome the Oxford quartet's future bangers with open arms, a mosh pit even threatening to form towards the end.
Tonight is a bittersweet yet celebratory one for locals Crystal. A sold-out return to their city's best small venue, and a chance to, we're told, retire a "bunch" of their songs as bassist Lizzie Reid bids farewell this evening, King Tut's is a swaying mass of bodies from start to finish, with a few crowd surfers thrown in for good measure.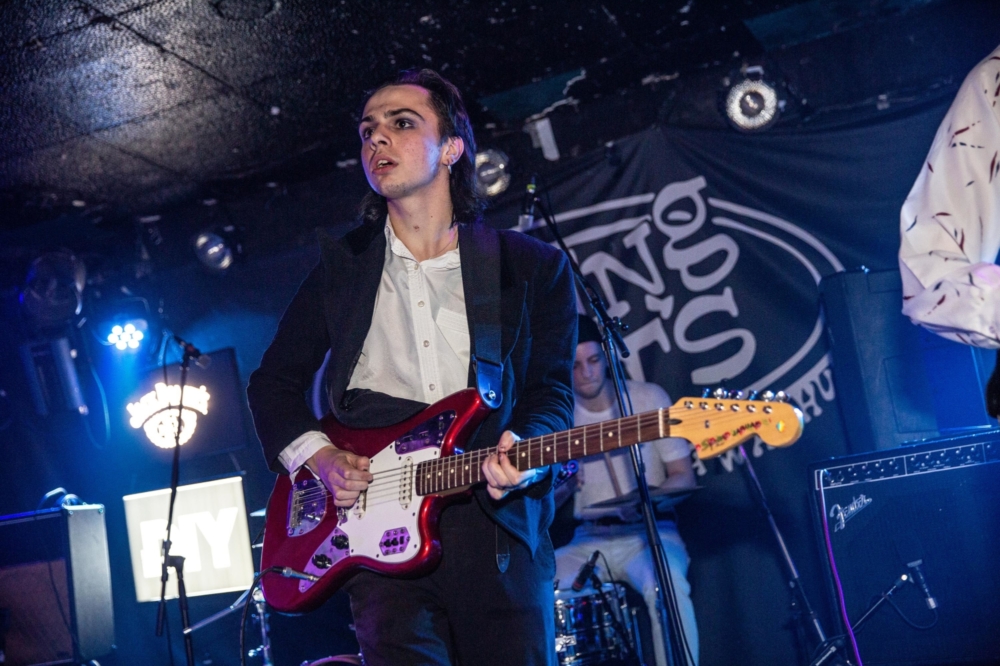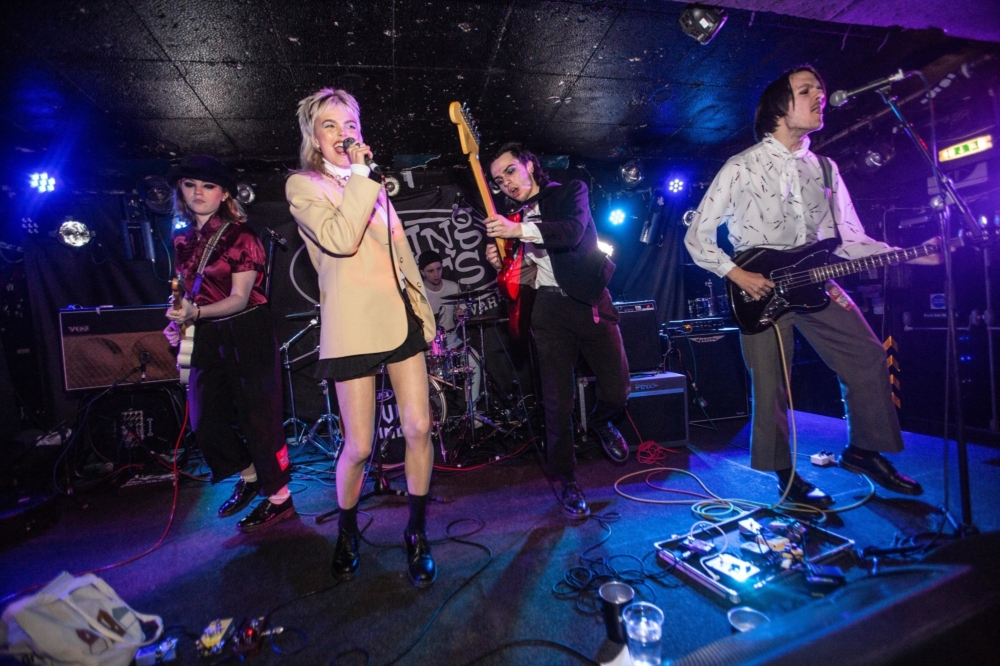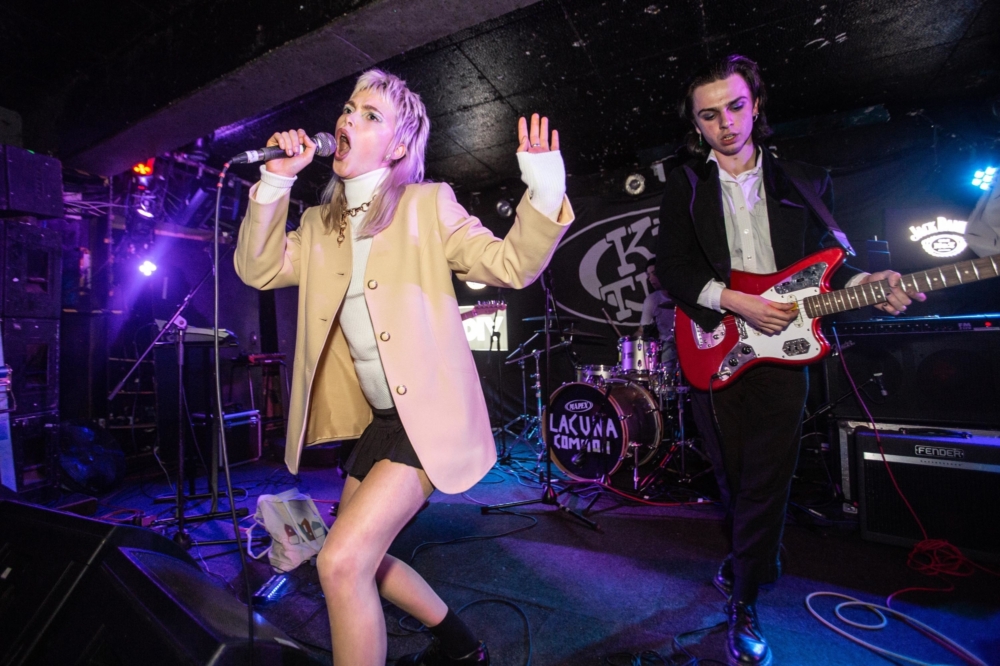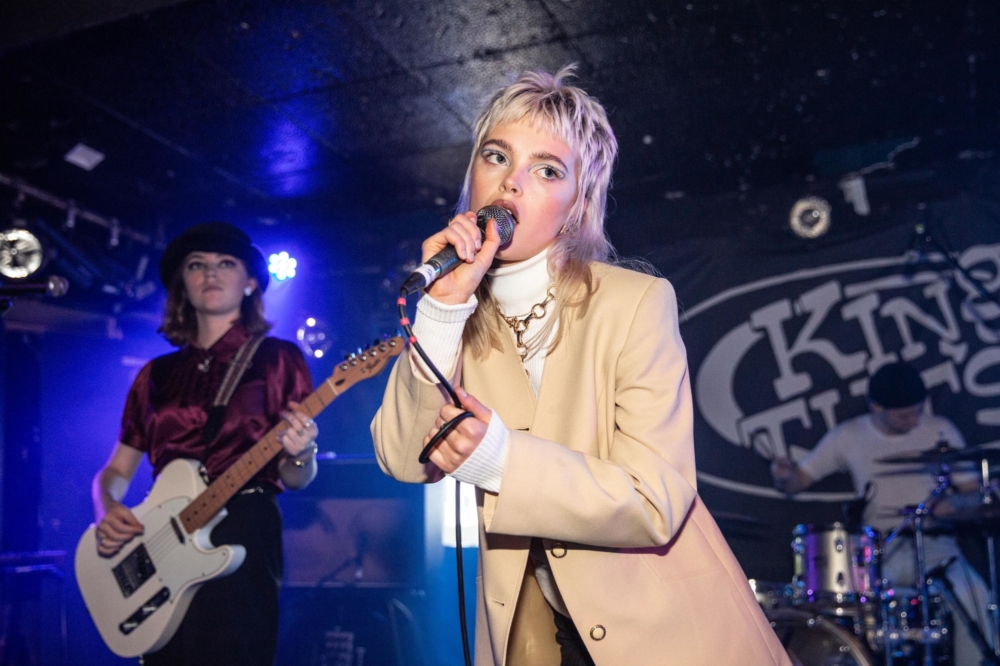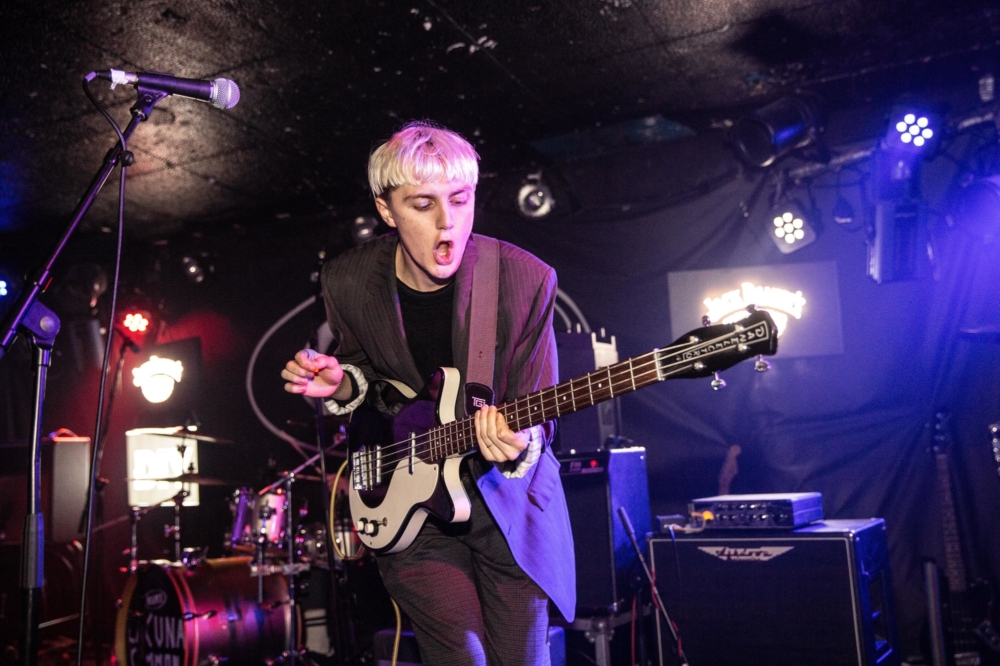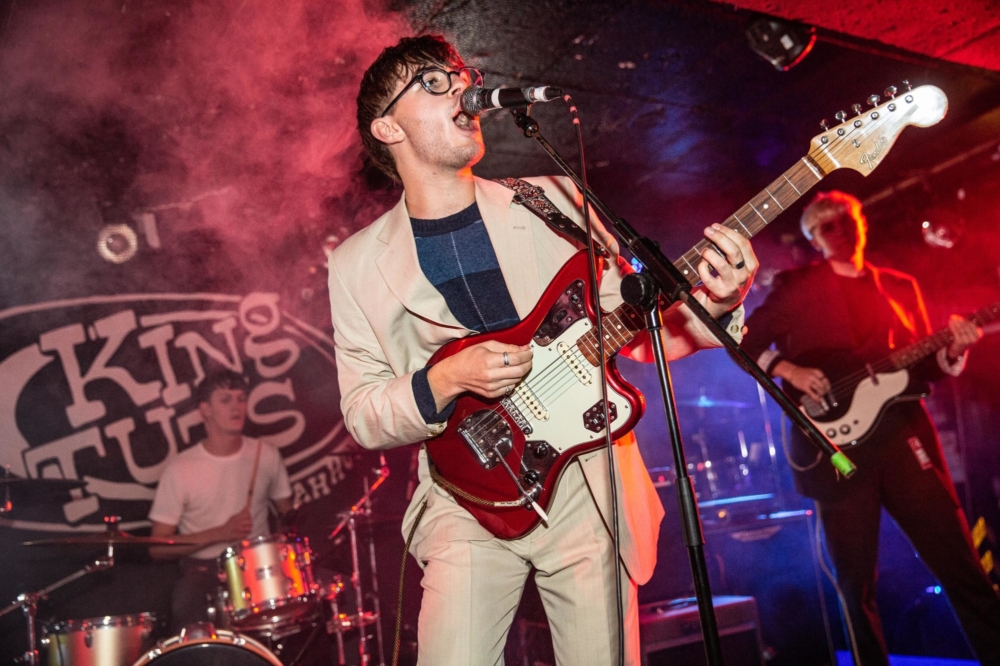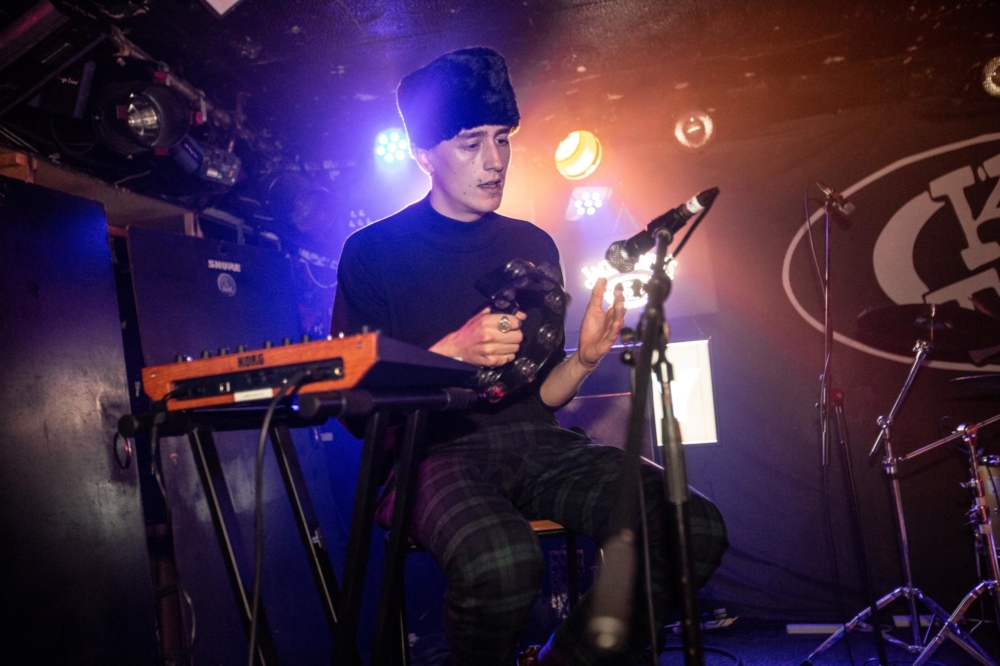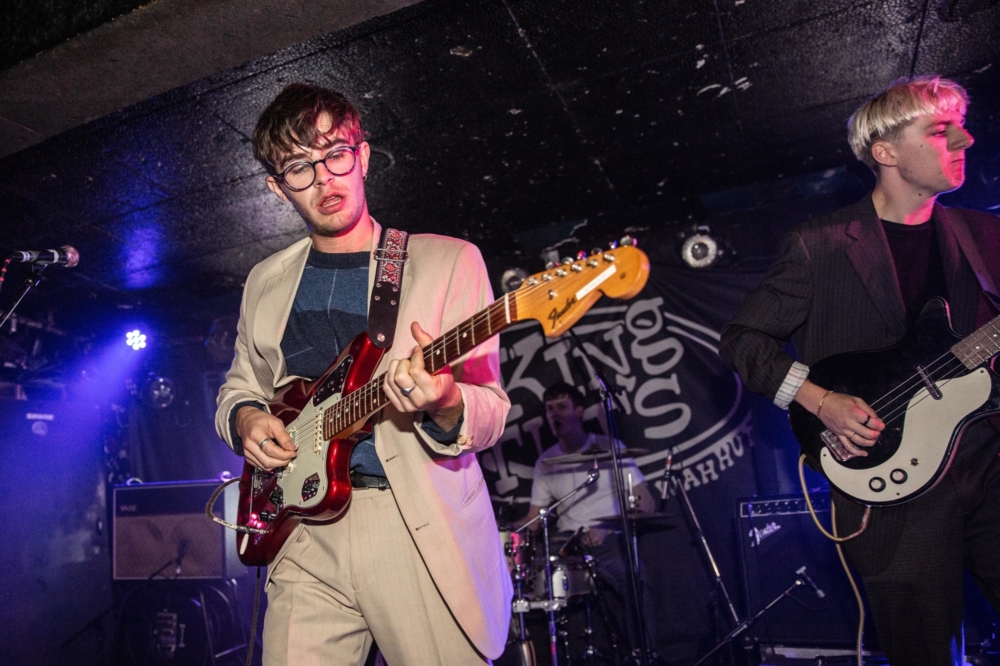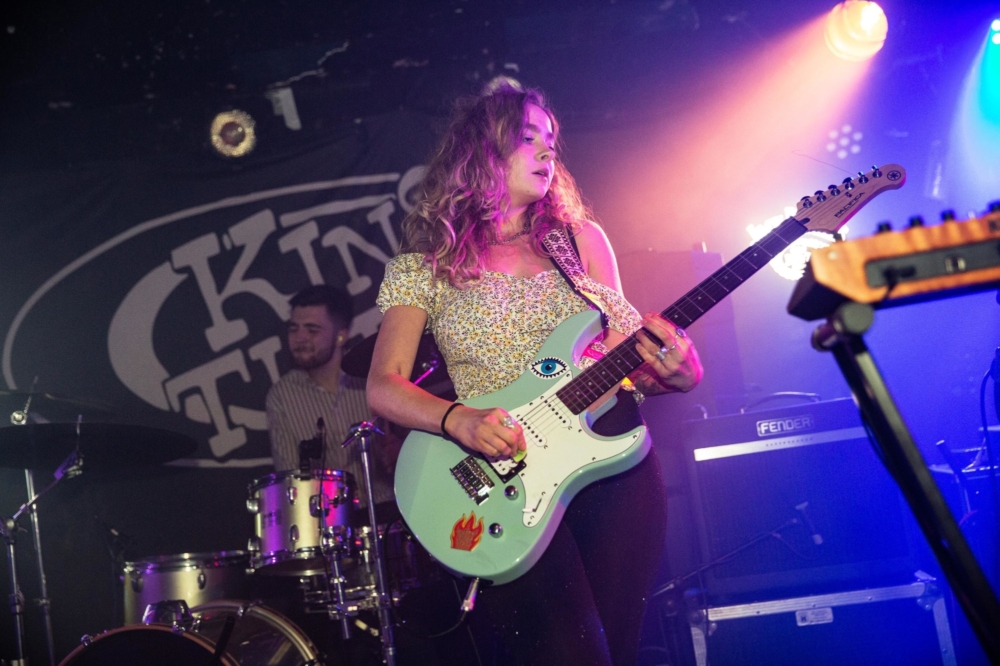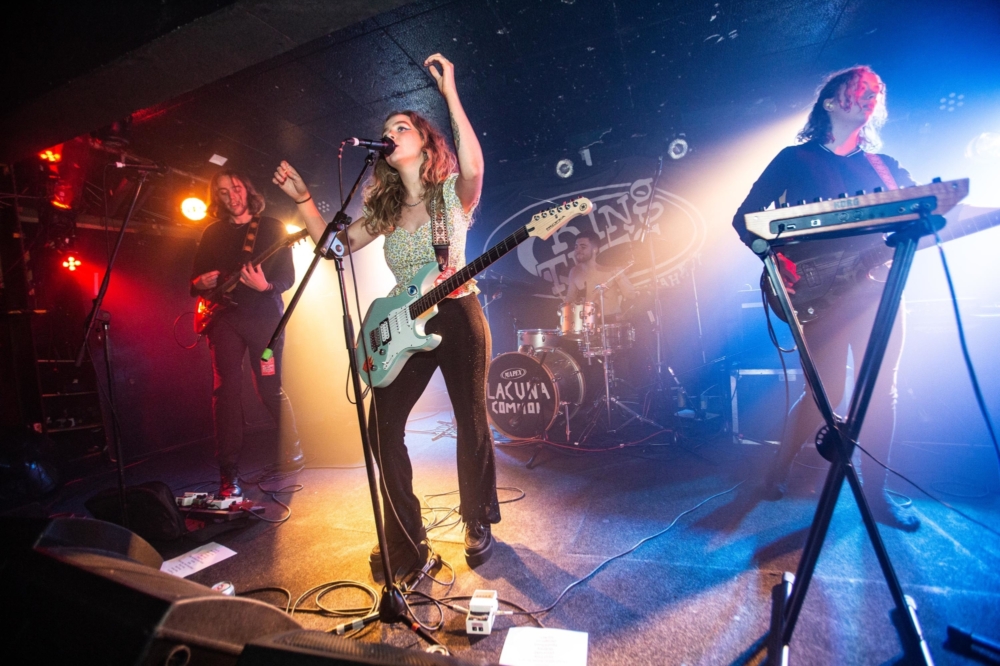 Cut to Liverpool, and local lads Denio are first up at recently-opened live venue Jimmy's. Flaunting the kind of dappled guitar work that suggests they've probably listened to a bit of Bombay Bicycle Club or alt-J in their time, and led by the towering presence of singer Mike Davis, they're still in their infancy but, in their best moments, show a nuanced way with a hook that's worth keeping an eye on.
Providing the gnarly meat in the line-up's more wholesome sandwich, Lacuna Common by comparison sound gloriously gritty, the venue's dark underground walls encasing the propulsive, buoyant riffs of 'Lack of Knowledge' and turning the venue into a raucous indie party. And if local heroes Trudy and the Romance trade in far sweeter stylings, the self-proclaimed 'original doo-wop spacemen' are still a live force to be reckoned with. Clad in matching pastel shirts, the group (now playing live as a quintet) are like a warped Happy Days prom band, beamed in from another generation and helmed by the perma-grinning, throaty croon of frontman Oliver Taylor. The likes of 'Baby I'm Blue' and 'Sandman' are rousing, heart-on-sleeve things, all '50s swoops and early Beatles charm; Trudy might be about as modern as a Minidisc player but they're all the more endearing for it.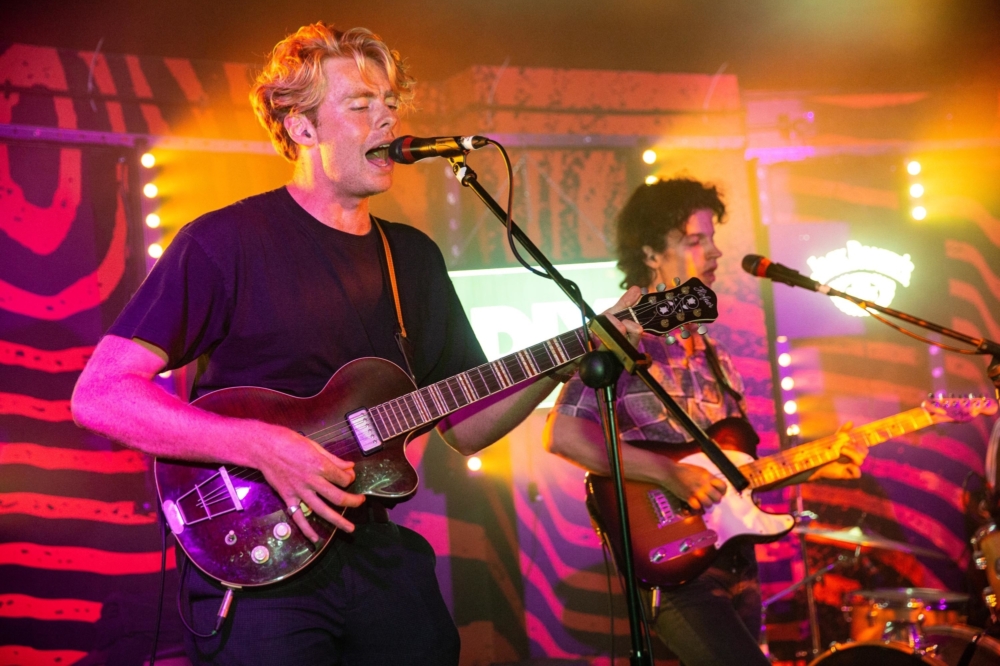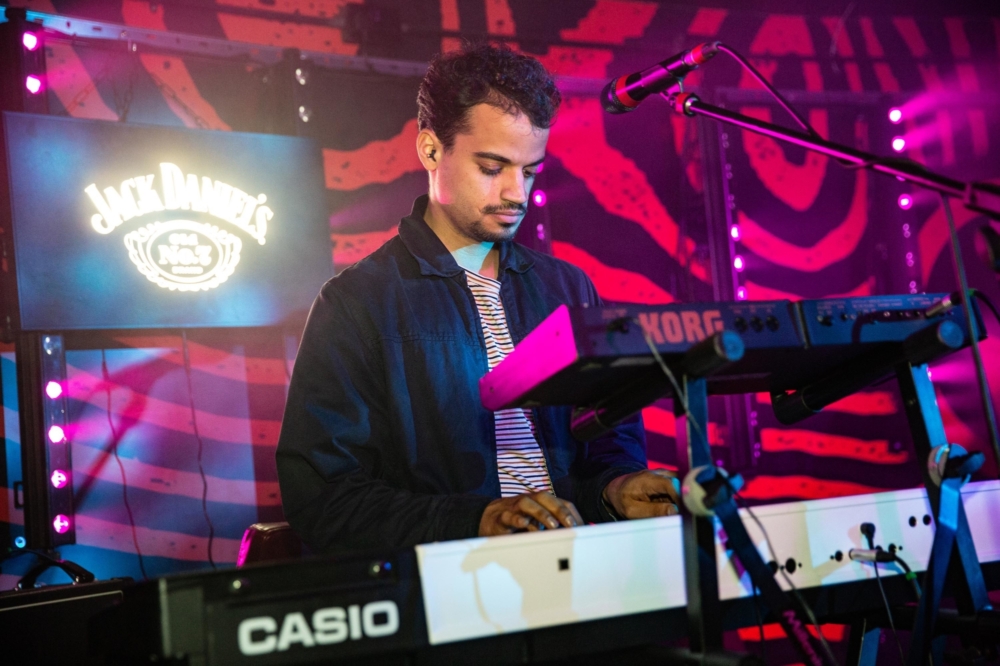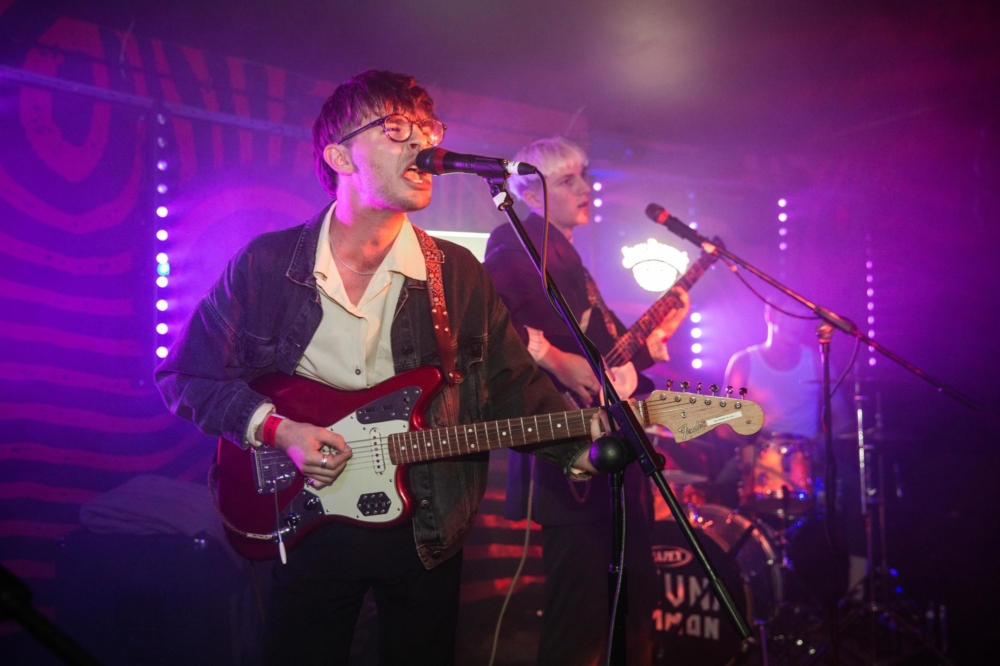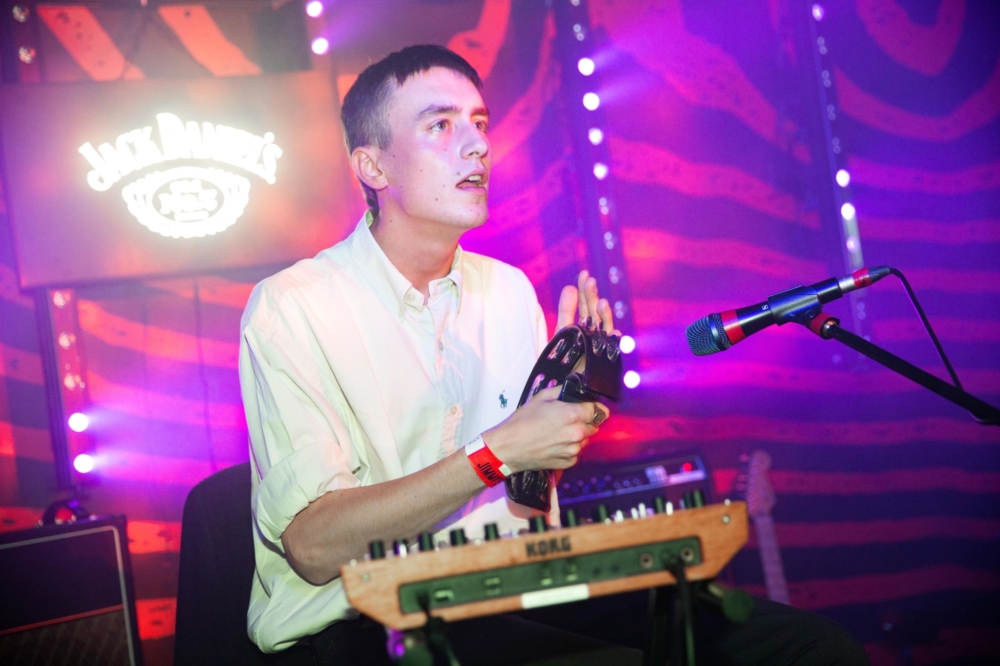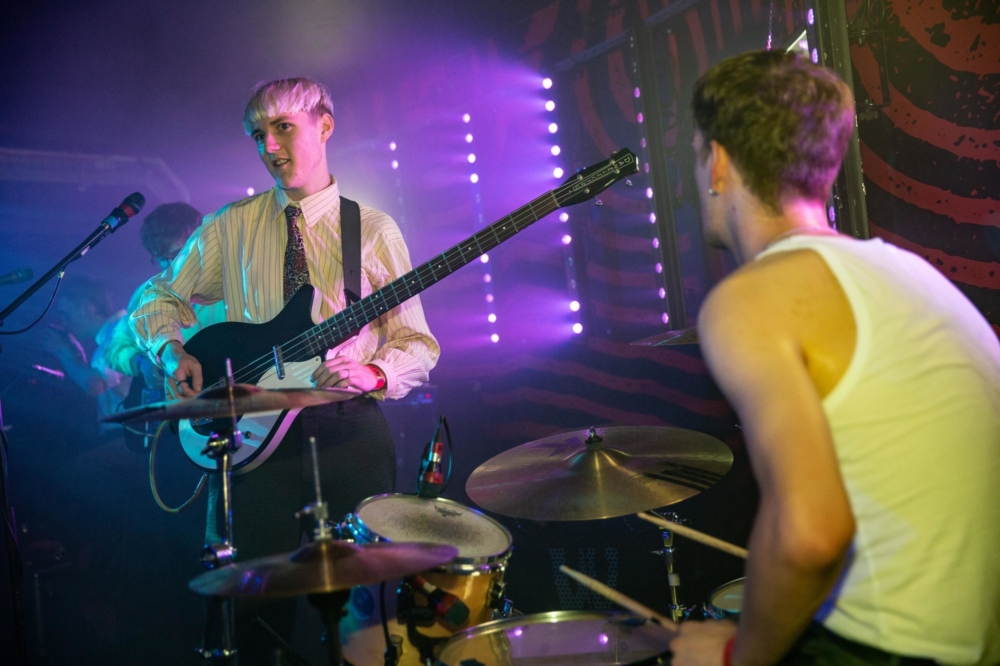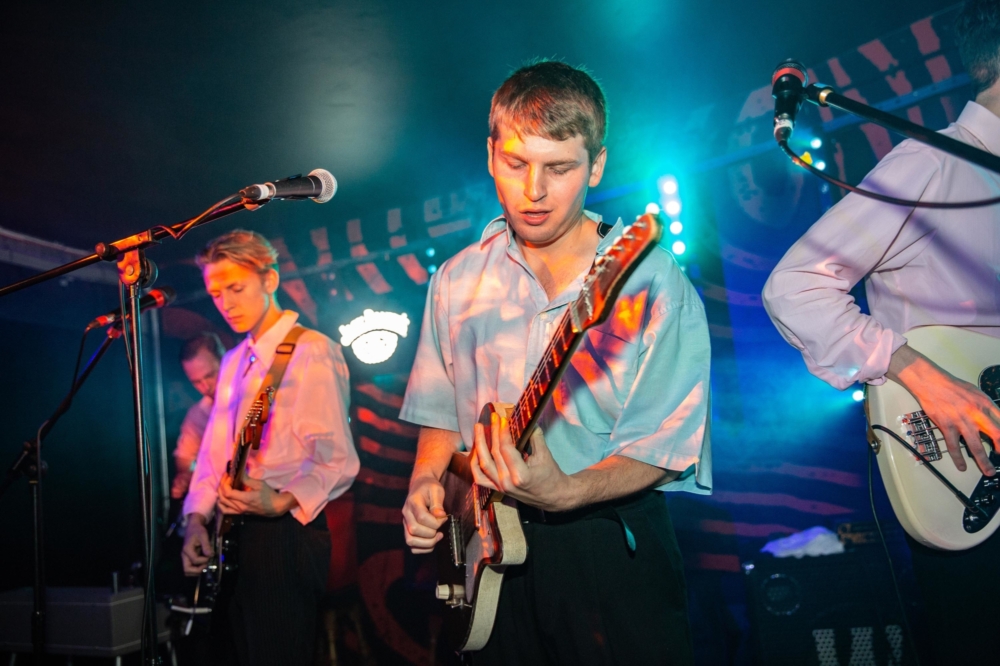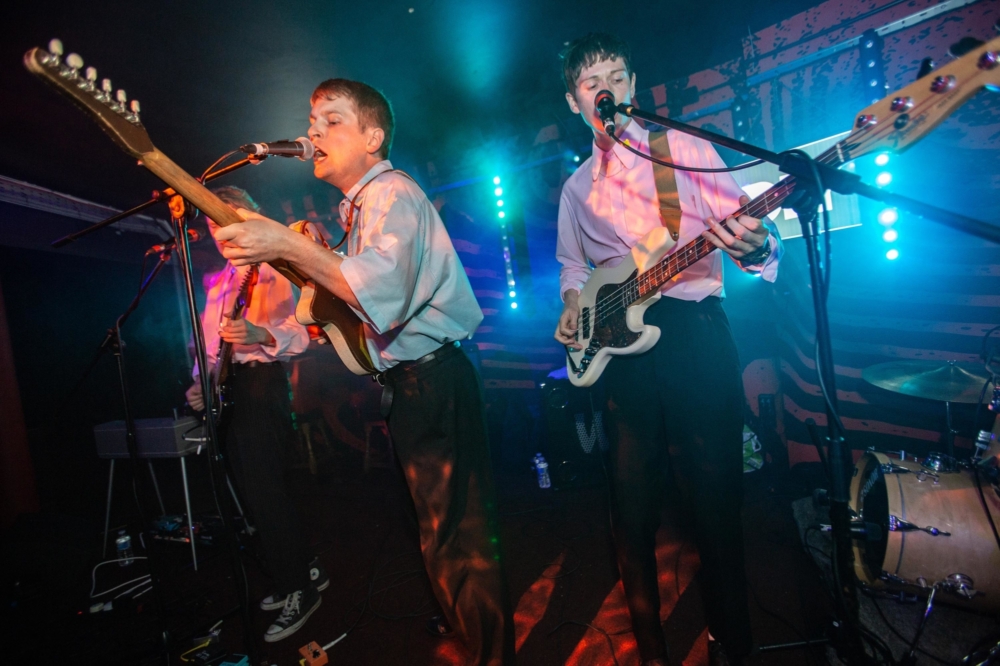 Friday night, and it falls to legendary Camden boozer The Hawley Arms to host the final leg of the week's run. And really, what better way to begin a weekend than with a gangly 6ft-something man in small pink shorts and a cowboy hat, leading half an hour of brilliantly warped, playful psychedelia? That description belongs to Tiña and, with his equally striking band (10 points to the drummer in the ramen noodle jumper) in tow, he leads the venue, Pied Piper-style, through a set that lands somewhere between Connan Mockasin and the Brian Jonestown Massacre – a woozy wig-out that flits between hypnotic jams and tongue-in-cheek self-referential lyrics, and ends on recent Speedy Wunderground single 'I Feel Fine', during which one excitable punter gets so excited he bounds around in a one-man thrashing mosh pit.
Suitably warmed up and with two stormers under their belt, Lacuna Common make it a hat trick, the heaving crowd making way for singer Alfie as he goes for a mid-set walk through the throng – a move that's repeated by Les Miserable, the skinhead singer of tonight's headliners, Italia 90. Yet, though the band's vocals come barked out with the bovver-boy spit of classic aggro punk, the other ingredients in the south London band's arsenal are less easy to pigeonhole. There's a dabble of rumbling post-punk here, a jagged slice of dark-spirited new wave there; though there's undeniable political angst on 'New Factory' or 'An Episode', it's served up in a strangely danceable package. You know how you can still cut some shapes on the floor to Joy Division? Yeah, like that.
Next stop: Biffy.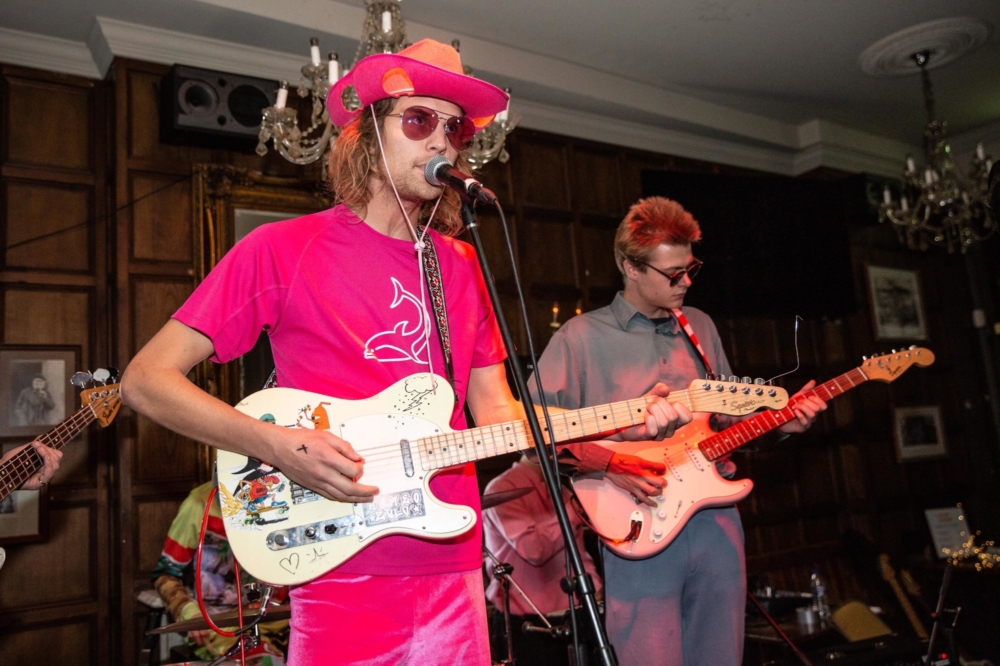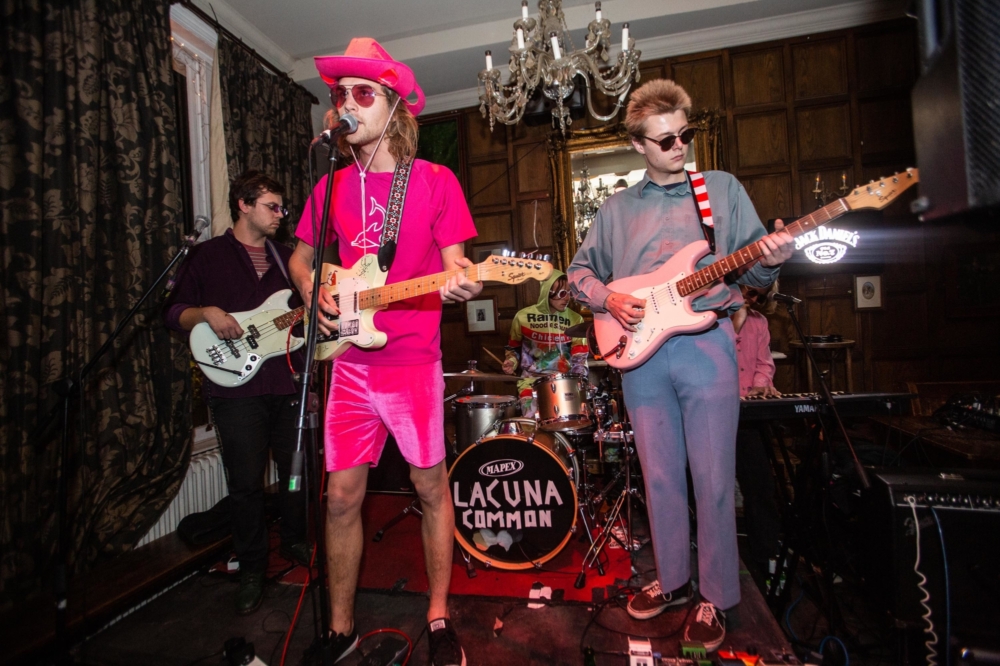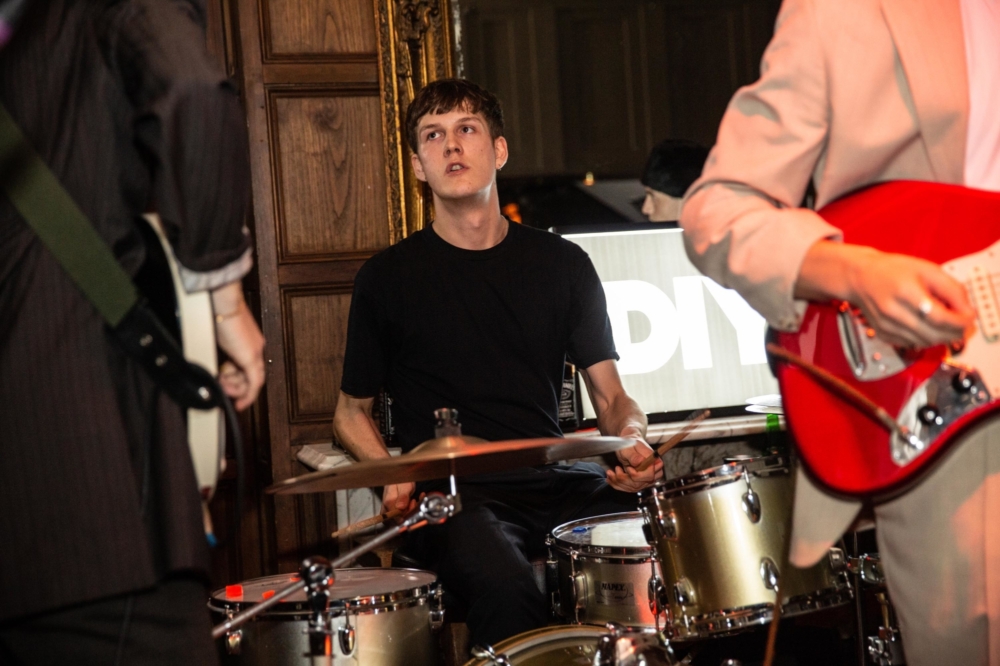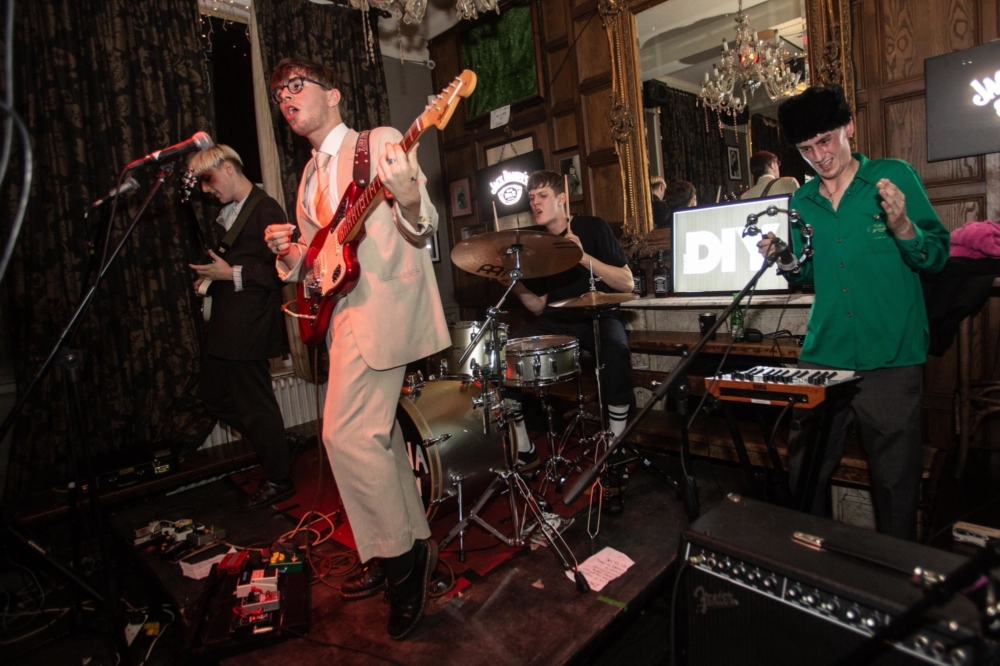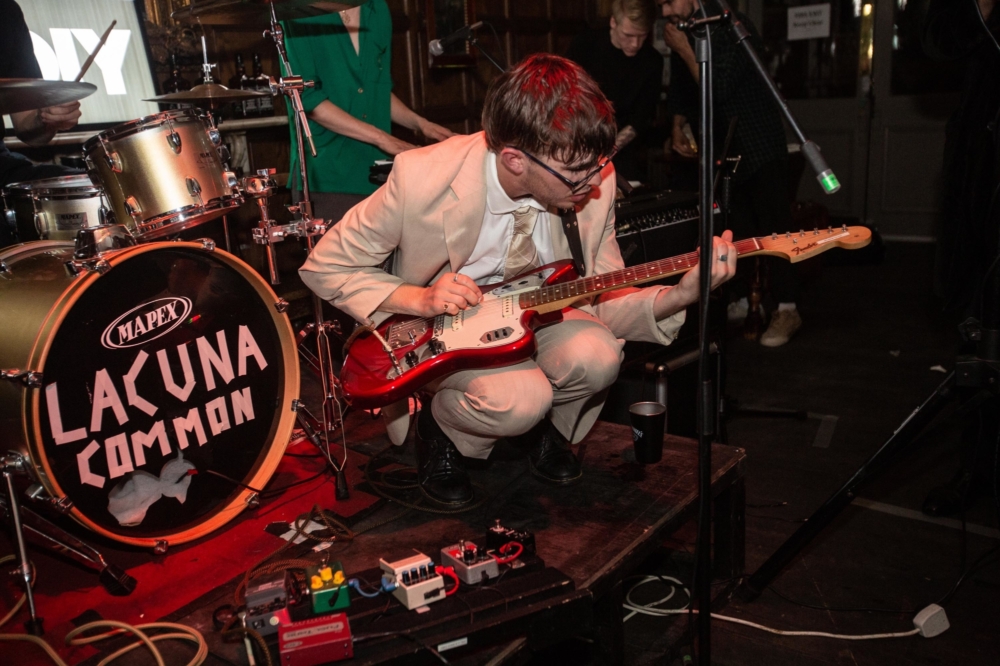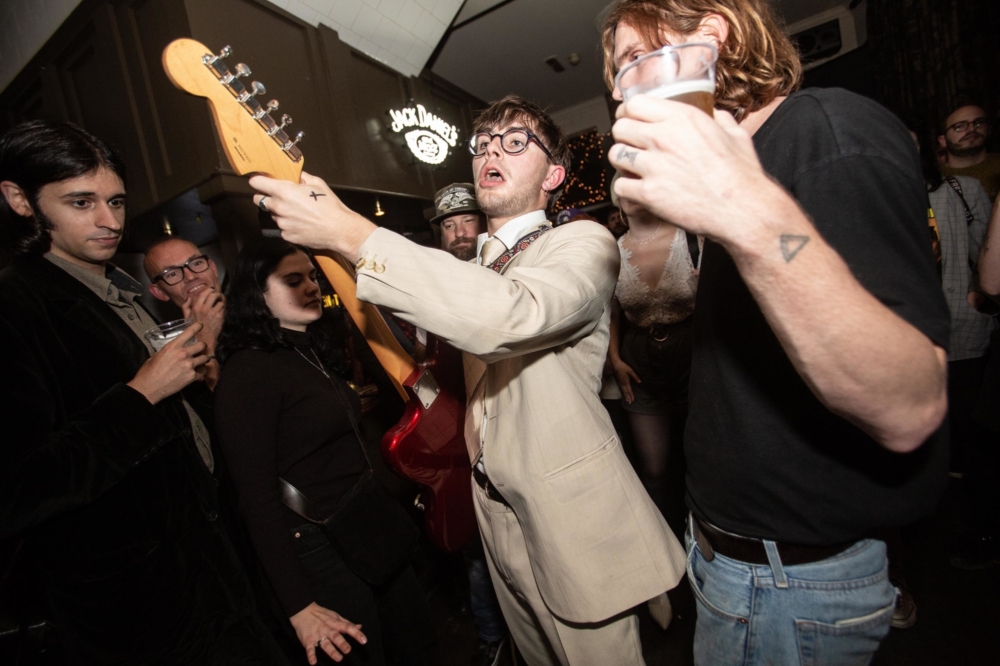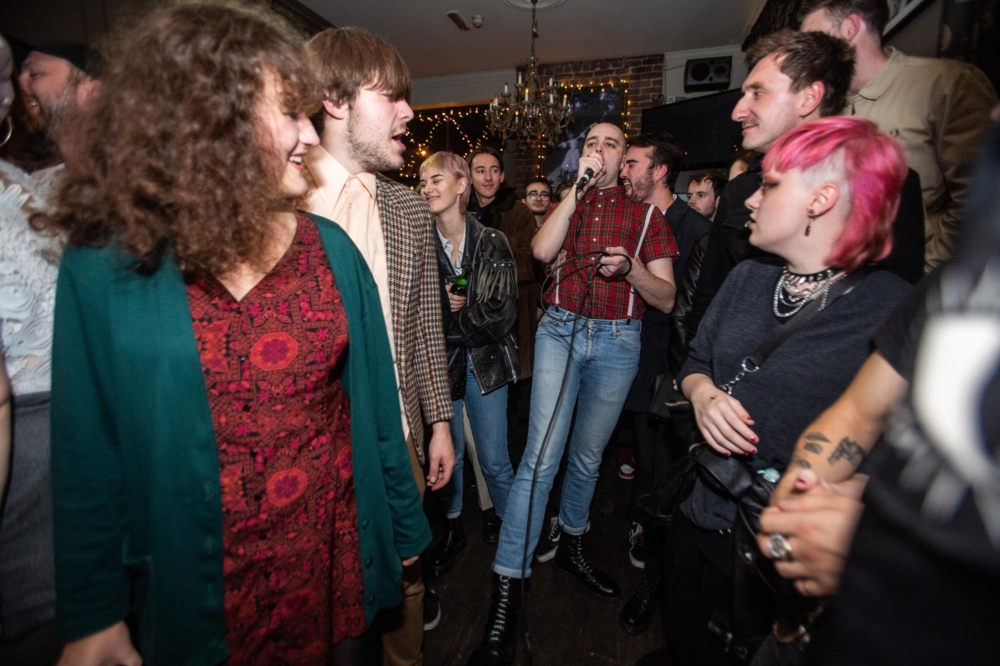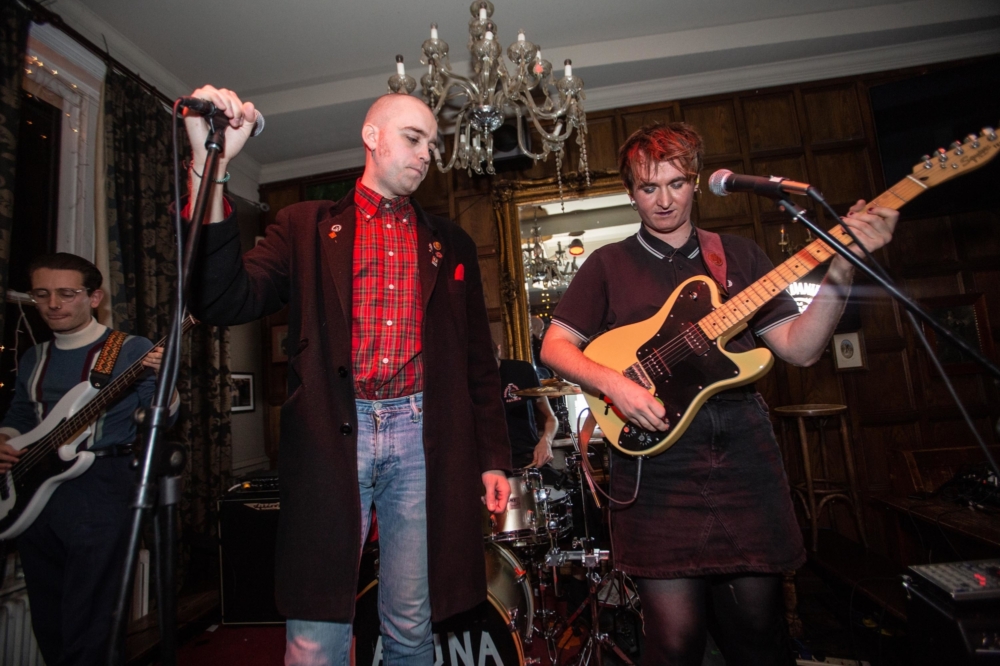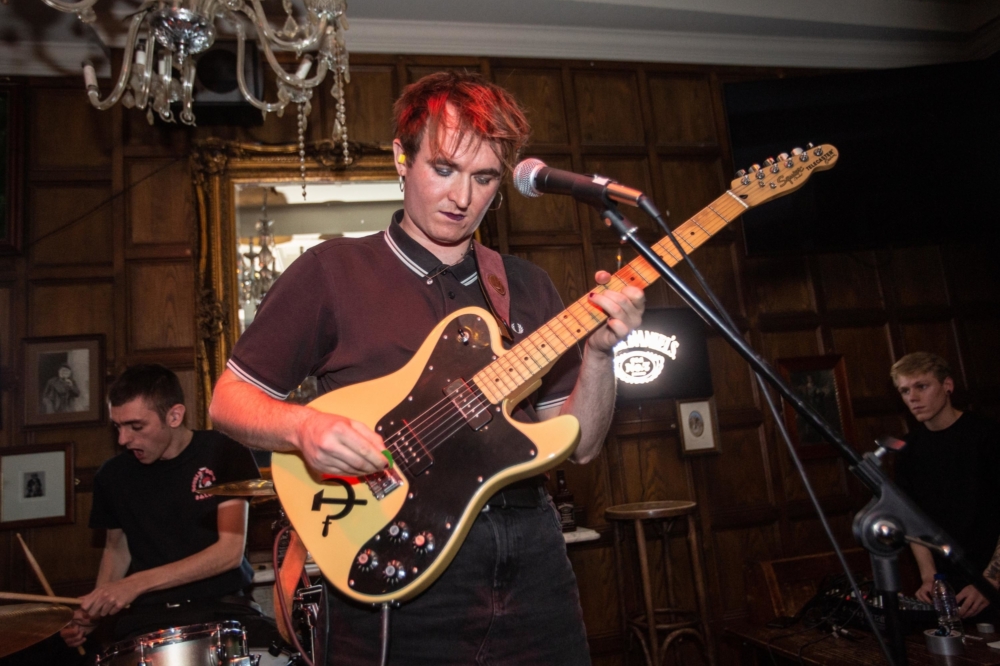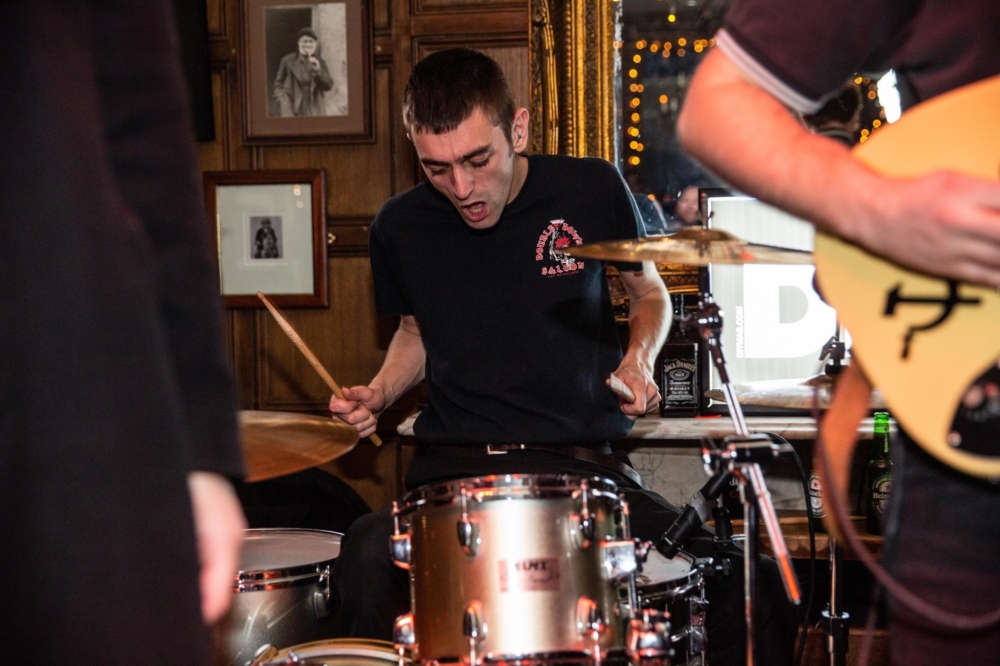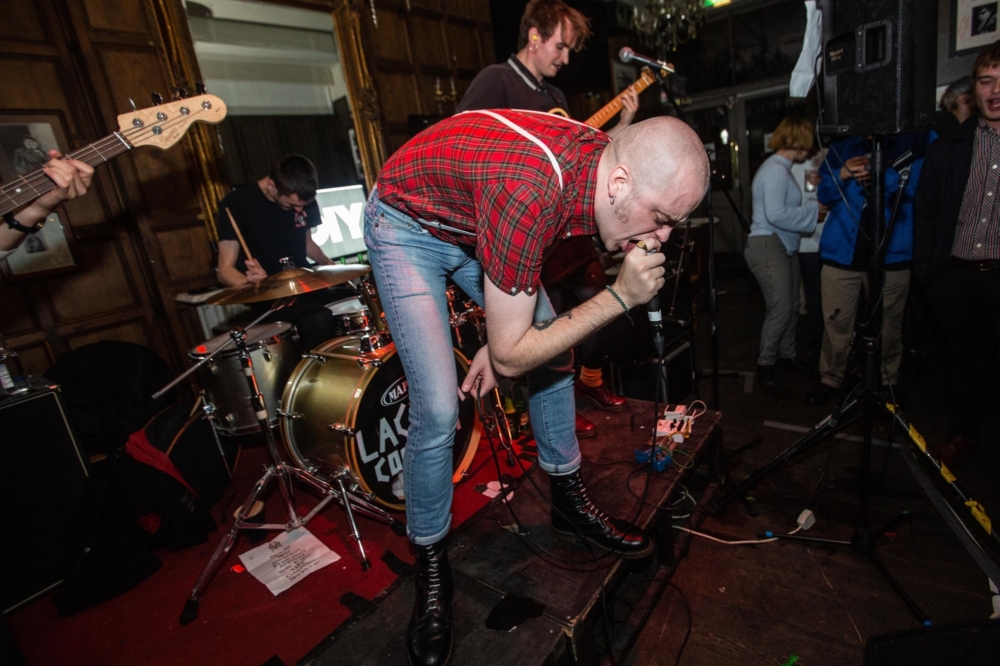 Get your copy of the latest issue
Read More