Album Review:
Yumi Zouma - Yoncalla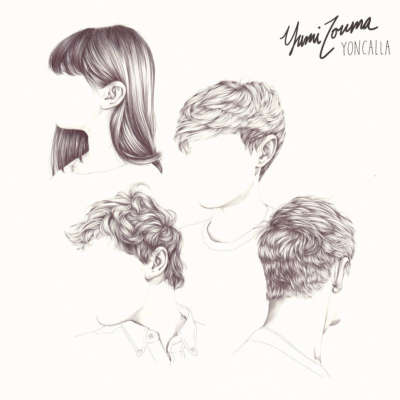 Crossing borders to take their first steps, Yumi Zouma have truly arrived with a debut that's more than the sum of its parts.
Label: Cascine
Released: 27th May 2016
If there's one thing the internet and social media's succeeded in doing, it's helped create a mix-and-match music culture - people's tastes straddle genres more than ever and there are fewer tribes. Yes, there are the trolls and the sub-tweeting, but there's also more open celebration. And less snobbery has helped bring unadorned pop out into the sunlight. Because when you have all of the world's music at your fingertips, why would you just choose one genre?
Yumi Zouma make a glorious and gentle kind of dream-pop. Debut EP 'The Brae' was a timeless, effortless sunkissed classic, echoing all the best bits of pop. It sounded like a disco Fleetwood Mac. It seemed made for this new open, anything-goes online space.
Yet 'fully formed' is a slightly misleading phrase: that first EP was made before the band had played live and those EPs were made with the four members scattered across the globe. The music was the sound of people collaborating between Auckland, New York and Paris. The swift rate of their initial success meant the group's first practices took place on arena stages supporting the likes of Lorde. And, even though you couldn't hear it then, in retrospect maybe there was something missing. For 'Yoncalla' the band finally recorded together. You can hear it. It's the sound of a band in room.
'Barricade (Matter of Fact)'
The same elements are still there: the harmonies, the effortless feel. But the missing ingredient seems to have been the intimacy of recording together. This pushes the band further towards something a little more dynamic, more potent than the gorgeous though unassuming EPs.
That added directness and intimacy shines through in the music — first single 'Keep It Close To Me' sees them refining their sound and discovering a new crispness and punchiness in their sound. Songs like 'Short Truth' are perfect pop - not maximalist, like say Grimes' most recent songs, but confident and smart, shining with a joy undercut with melancholic lyrics.
It takes a lot of work to create a sound that feels this effortless. But like that oft-used cliché, 'Yoncalla' sounds like more than the sum of its parts, a coalescing of sparkling sounds which helps to bottle that rarest of things: pop that shimmers and grabs you when you're least expecting it to.