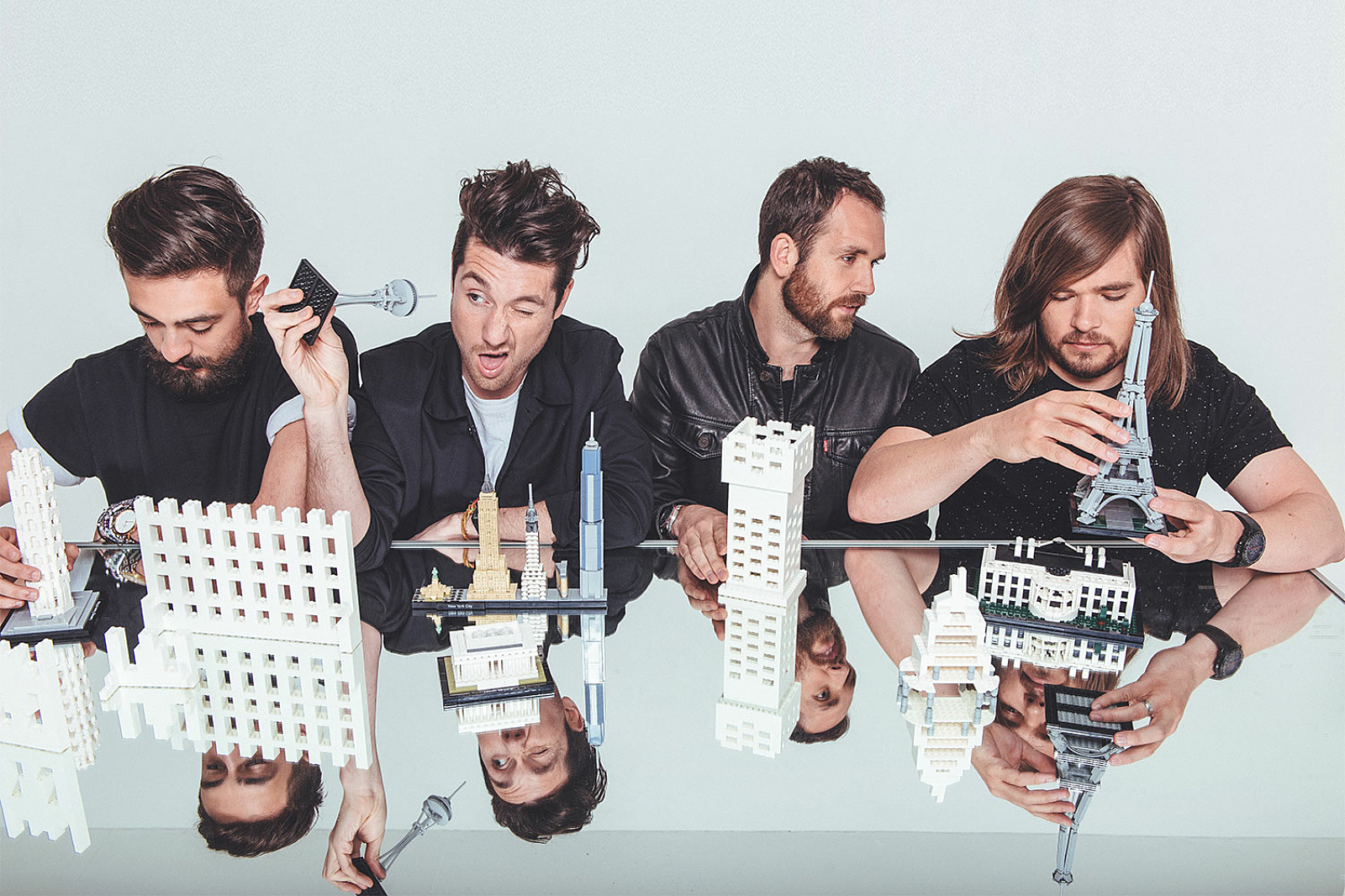 Bastille: It's a wild world
Bastille's journey over the past four years has been ridiculous, but they're not content with looking back. Now, they march forward, bringing new album 'Wild World' with them.
A lot can change in four years. Back in June 2012, an unknown South London quartet were beginning to make their mark. Their second single 'Bad Blood' was fresh to ears. It would take another nine months for the band to release their debut full-length of the same name. And yet within that time, their entire lives would be turned upside down. If someone had sat Bastille down to explain what was about to happen, they wouldn't have – couldn't have – believed it.
The list of their achievements so far goes on and on: from four million albums sold to a British Breakthrough BRIT Award tucked neatly in their collective (metaphorical) belt, it's all a little hard to comprehend. Not least for the band themselves. But worldwide success and Grammy nominations aren't things to dwell on. It's time to look forward.
"Whenever people recount what we've got up to over the last few years in a few sentences, it always sounds ridiculous," frontman Dan Smith admits. "It feels like it happened to us but also kinda didn't." Dan is sat with bandmate Kyle Simmons in a South London pub not all too far away from where he lives, pretty much back where it all began. It's the first time they've opened up about their next step - new album 'Wild World' - and, as ever, they're both much more keen on thinking about what comes next.
"We've never wanted to succumb to sitting around, patting each other on the back because, well, what's the fucking point?" he continues. "There's always a million other interesting things to think about! I think we've been so obsessive over the new record, and looking forward, that we haven't really had time to think back."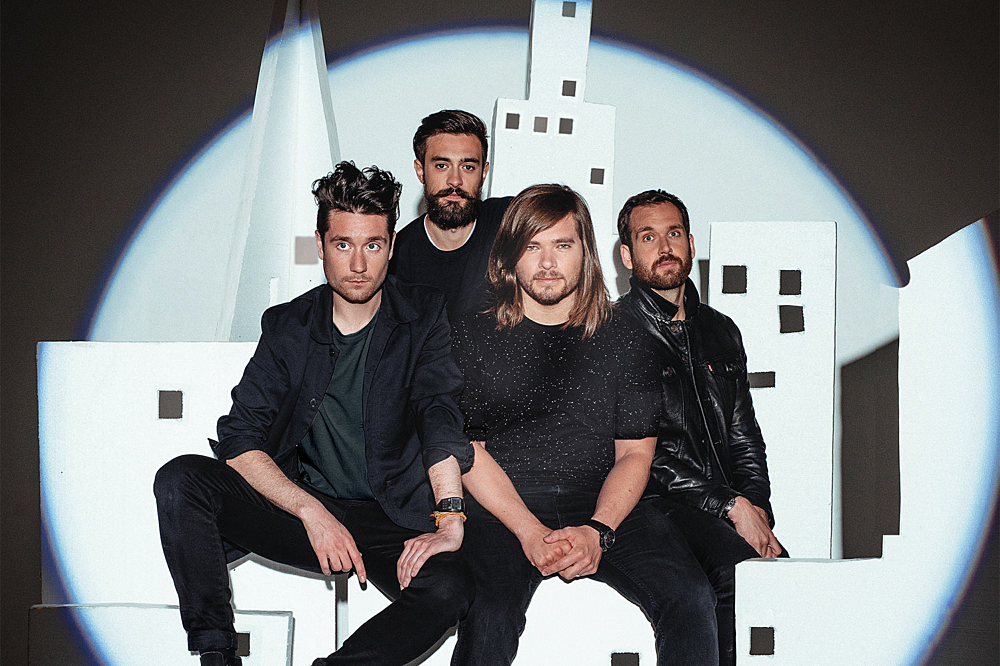 "
Within what we do, there's intimacy and ridiculous bombast; anything and everything in between.
— Dan Smith
As anyone vaguely familiar with Bastille – Dan and Kyle are joined by drummer Chris 'Woody' Wood and bassist Will Farquarson - already knows, the foursome stop just short of workaholics. Since the release of 'Bad Blood' in 2013, they've spent almost two years on the road, while last summer, as their campaign was winding down, they still managed to clock in over twenty festival appearances across the globe. They're also constantly working on new material, which has wound its way onto three different mixtapes, as well as a deluxe edition of their debut. The fact they've somehow found time to make an album in amongst it all seems almost superhuman. Yet – as Dan recently revealed in their recent 'LP2' teaser video – it was: written on tour buses, in backstage areas and hotel rooms across the world, there's a little bit of all of those places embedded into 'Wild World' itself.

"We put that trailer out and then basically went and spent a lot of time back where we made the first album," explains Dan, referencing the studio where they worked with collaborator Mark Crew on the debut. "It's a weird one where we've been travelling and making music in all these mad and very different places, but then ultimately, we came back to this tiny little room, under an estate in South London, with Mark, and that's where it's come together."

"We made that first record in quite an unselfconscious way. It was a bit of a hodgepodge of ideas and things we loved at the time, and we just put it out. Then, inevitably, when you tour a set of music for a long time, you see people react to it positively and negatively." That's what sometimes drives bands to push against expectations. While Bastille are no strangers to that - "I mean, we rejected the idea of guitars on the first album, then we thought, 'No, fuck, guitars are amazing!'" - they found themselves deciding to scratch every creative itch along the way, before throwing all sorts of ideas into the process.

"Just in terms of influences alone," continues Kyle, "we were in a very different situation writing this album than the first one." "We've made a lot more music than what's ended up on this second album," adds Dan. "Along with the mixtapes, we've almost made two or three second albums. We were exploring much darker R&B, much heavier guitar stuff and soon we did this roundabout route back to what we initially loved about Bastille."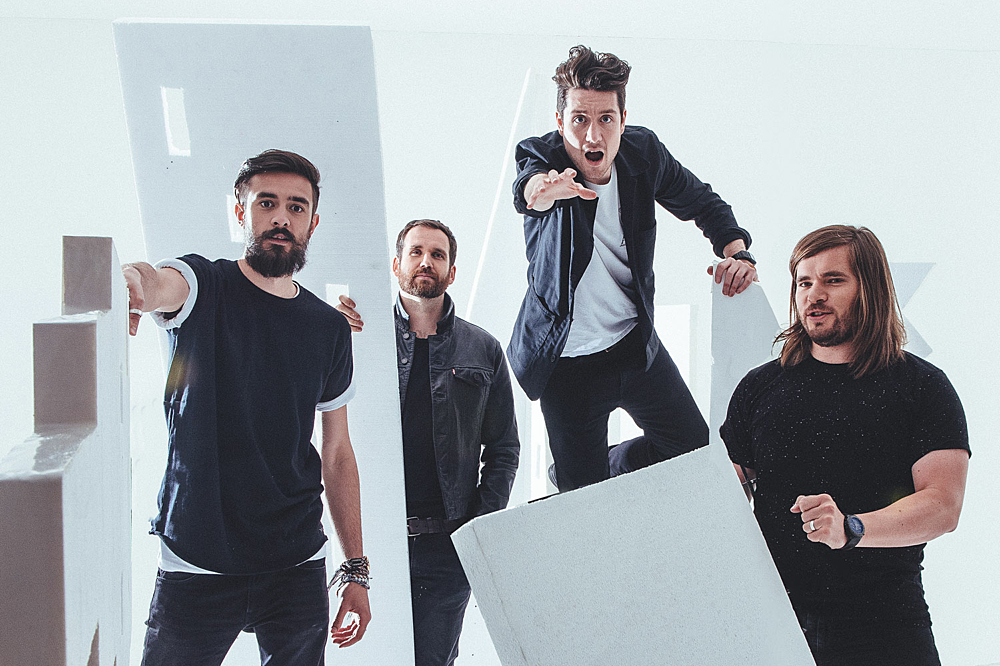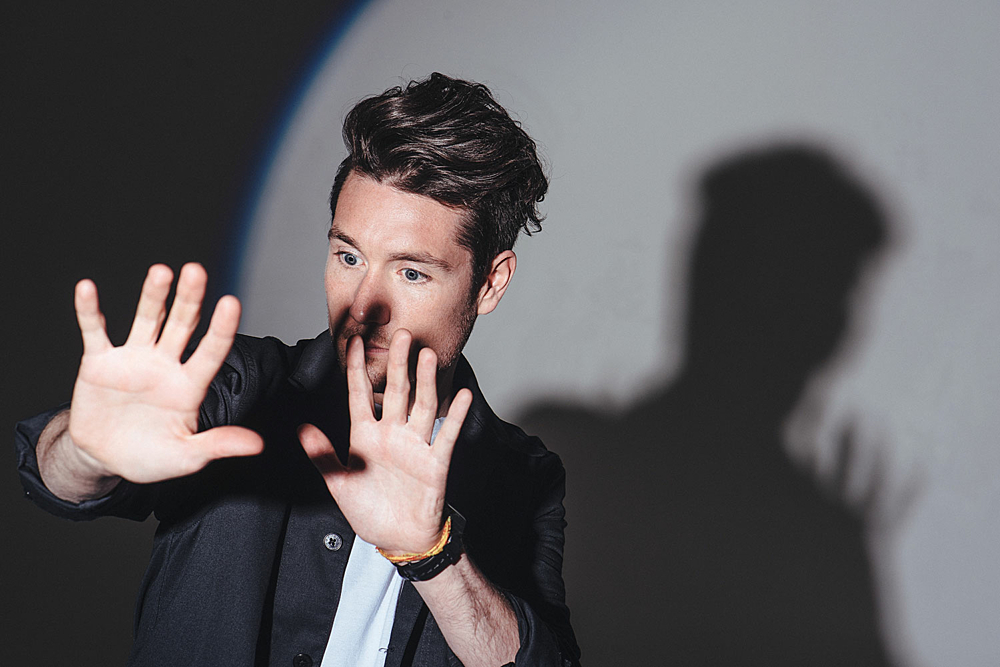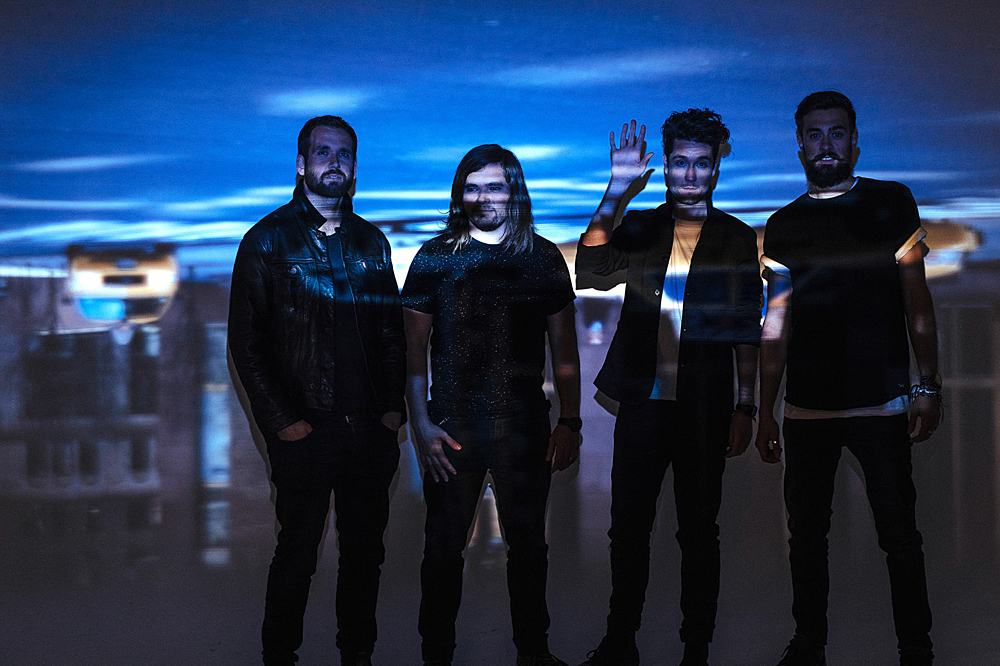 "
The kind of music we want to make is experimental and tireless.
— Dan Smith
Despite so many varying ingredients, the record is still, at its core, a Bastille album. Each track comes packed with its own story, its own personality, the only constraints being its perfectly-formed pop mould. This time around, however, their moves are - consciously - bigger and bolder. "If we wanted the swagger of an old hip hop tune, we didn't want to shy away from it, we wanted to go for it. If we wanted to use slightly obscure, ridiculous quotes from 70s sci-fi films, and a massive horn riff, then a big old beat, we would."
"I remember in the early days," he thinks back, "a journalist was trying to describe who we were, to pigeonhole us into a genre, and we almost had a bit of an argument about it. I didn't know, or really care, what genre we were and we've never cared. Within what we do, there's intimacy and ridiculous bombast; anything and everything in between. There are moments of darkness and moments of fun and the kind of music we want to make - the kind of band we want to be - is experimental and tireless and, we constantly, from song to song, want to have some reinvention."
It's an approach that's spilled over into the album's lyrical themes too: while 'Bad Blood' saw Dan draw inspiration from mythology and cinema, 'Wild World' focuses in more on the human condition. While some songs tackle how we endlessly absorb the horrors of the world through media outlets and television sets, or our newfound fascination for true crime, he also explores our innate need for relationships and human connection.
"Conceptually, the song that really started tying it together was 'Warmth'," he confirms. "That was the track that articulated, for the first time, how overwhelming it can seem to be watching or reading the news and it seeming so mad and confusing. It's about figuring out ways to react against that, and sometimes that is just running to the person that you love because they're the perfect distraction in that situation."
"It's just about trying to have an honest reaction to things. A song like 'The Currents'," a number the group aired live for the first time at Austria's Snowbombing Festival back in April, "alludes to hearing people - be they high profile or just in the pub - expressing opinions that you just can't comprehend." "Opinions that are so ridiculous, they can't be real," adds Kyle. "It's about how you surround yourself with like-minded people, and when someone infiltrates that group, it's like, 'What is that?!'"
"I mean, we're not offering a solution," the frontman continues, "it's just about that human reaction. That song is about the need to get out and completely escape, to fill your lungs with some fresh air because it can be depressing to hear all that crap, that hateful talk and lies.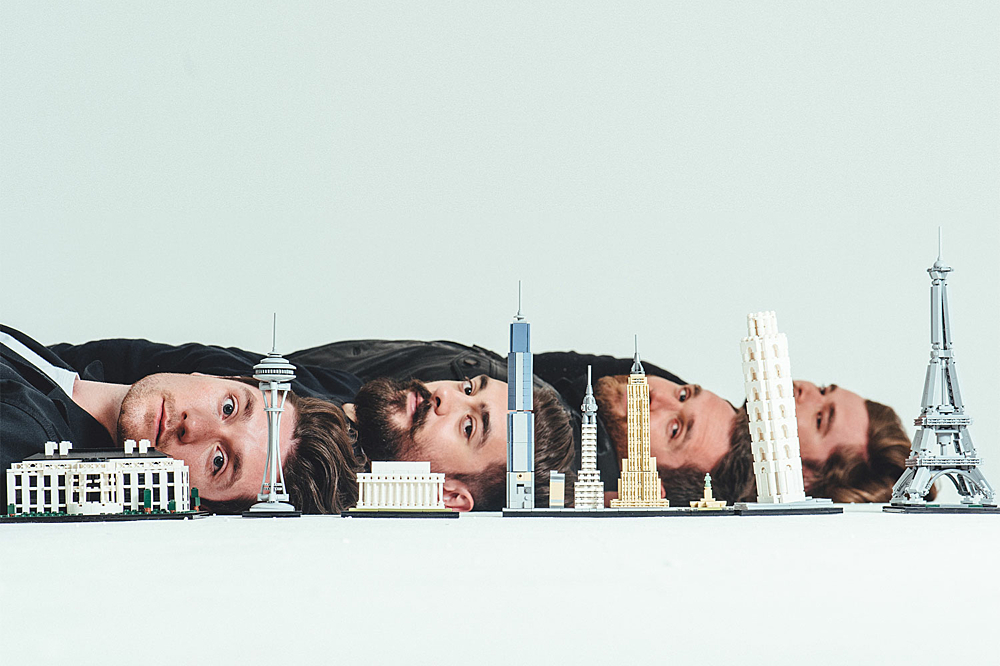 "
We want to evolve and change, but we want to do it ourselves.
— Dan Smith
But while 'Wild World' may touch upon some of the more politically-charged moments of our everyday lives, it's also about seeing the beauty in escapism and, quite simply, having fun. "It was really fun to make," he confirms. "I don't want it to seem too much like we're sitting in a corner, shaking at the daunting nature of the world - we're not at all. It's also about how fucking awesome people are, and how it's fine to have someone as a crutch, because people are wicked and funny. In a song like 'Warmth', it's about losing yourself physically in somebody, while a song like 'Snakes' is about that 'Fuck it, it's Friday' feeling. Some of the best times you can have are with your best friends or complete strangers. It's about reacting to the world and within that, finding and relying on those connections which make everyday life fun and the reason to get up in the morning."

Despite the list of accolades and gigantic numbers thrown in their direction since the release of 'Bad Blood', the band aren't letting the pressure of expectation get to them. While most groups in their position could have been tempted to team up with big name producers, or head into fancy studios, Bastille knew that after such a long time on the road, the best place to go was home.

"It's just a very different situation," Dan admits. "I think going back to that studio represents all the hard work that went into the first record, and then went into this one again. It was almost bare-faced determination from us. It was important to us because, in being away so much, there's something about coming home. To be like, 'Fuck you, we're gonna do what we want to do, it's gonna be different and we're gonna do it ourselves.'"

"The first time around, we didn't really think about it." Now, however, people are ready and waiting. "This time, there are some people out there who care, and are really gonna want to hear what we've done next. We know that there'll be people out there who loved the first album and maybe don't like this one, but maybe there'll be people who hated the first one, but like stuff on this one."

"We're kind of standing on the edge right now," he laughs. A few months away from the record's release, they're still figuring out its final touches, but if one thing's certain, it's that they've done things exactly the way they wanted. "In six months' time, it could've all fallen to shit and we could be looking for jobs, we don't know! Within this world of Bastille, we want to evolve and change, but we want to do it ourselves."


'Wild World' is out later this year via Virgin / EMI.