Interview:
The fearless, family-led life of Loyle Carner
Family and heartbreak are centre stage in this Londoner's work, but he's doing his best to avoid "melancholy spiel."
Loyle Carner stands tall for his family and wants to be counted. That's the ethos of this London boy with a local sentimentality, who's beginning to count himself international in stature. Proof as much has come from the feet of crowds and the nods of journos. Most recently, he's returned triumphant from SXSW, representing UK rap for the first time as a flag-bearer alongside Little Simz and others.
Last summer, this new talent took to small stages before staggered audiences and in that short expanse of time since, he's already eclipsed this. Yet, despite his rising star, Loyle - real name Ben Coyle-Larner (see what he did there?! - Ed) - keeps a calm count of his blessings. "My mum always taught me to pay credit where credit is due, so before I even get to things I wanna talk on, there is a lot to thank others for first".
Across his proliferating catalogue, Loyle's human element is at the fore: there's no fourth wall, no facade. He does keep one secret close to his chest, though: his nan's famous pancake recipe, as referred to in 'Florence', his touching ode to wishing for a younger sister. "I can't give that away! I will say there are a few special ingredients, one being vanilla… once you have that right you are laughing - proper morning vibes!"
It's safe to say that Loyle is somewhat unconventional, and knows for some vocal critics it's all "girls, mum, dad, girls, mum, dad!" From his earlier releases to the latest singles he sticks to an inner monologue - a note to self. "I find my criticisms come mainly from myself," he readily admits, "but my mum's happy about it."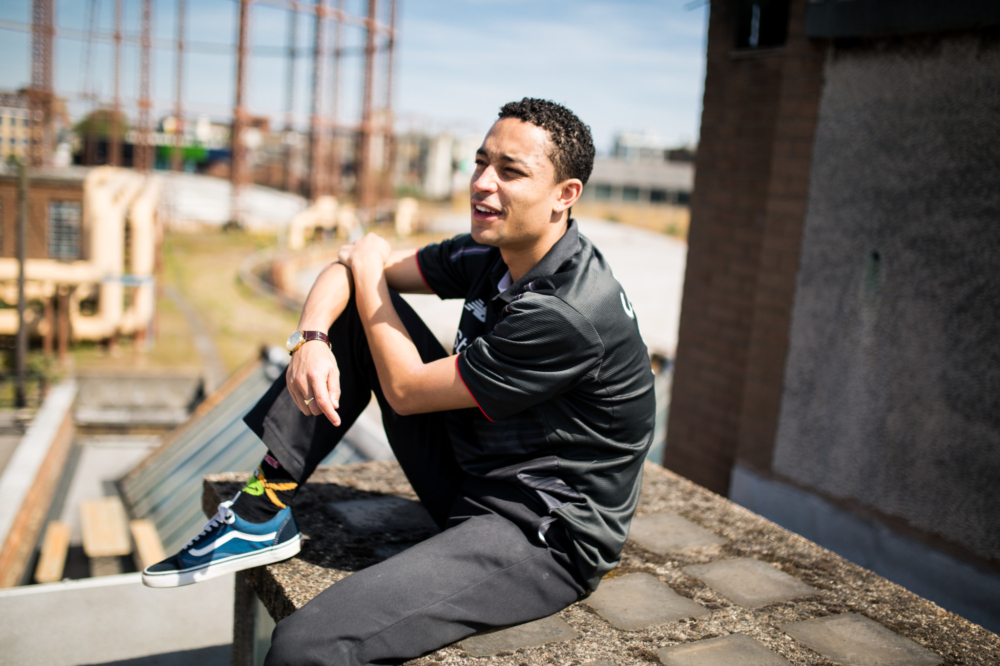 It's still with a sense of humour that he relentlessly puts the heat on himself. Of 'BFG', a typically confessional track about his stepdad's death, he "almost couldn't put it out! I couldn't help feeling, 'No one wants to hear this, this guy moaning away.'"

"Everybody thinks I'm fucking sad / Of course I'm fucking sad, I miss my fucking dad," run the lyrics, a defiant and cherished act of self-scrutiny. Even in school, he was putting emotion to page and performed a poem in memory of Christian, a close companion who died of leukaemia: "It was the first time I had performed anything for anyone." Is that candid character changing? "I feel as though people can use their platform for good or for, well, for certain uses. I want to keep it personal, spread positivity. I wouldn't want to make it political and lose what was true to what I'm doing." Loyle's no longer the outsider from West Norwood "on the outskirts looking in", only ever "wanting to be part of the conversation."
'Stars & Shards'
Photos: Emma Swann. Taken from the June 2016 issue of DIY, out now. Subscribe to DIY below.

Get your copy of the latest issue