Neu Pick:
Acid Tongue finds a sweet-spot on 'Beautiful Disaster' EP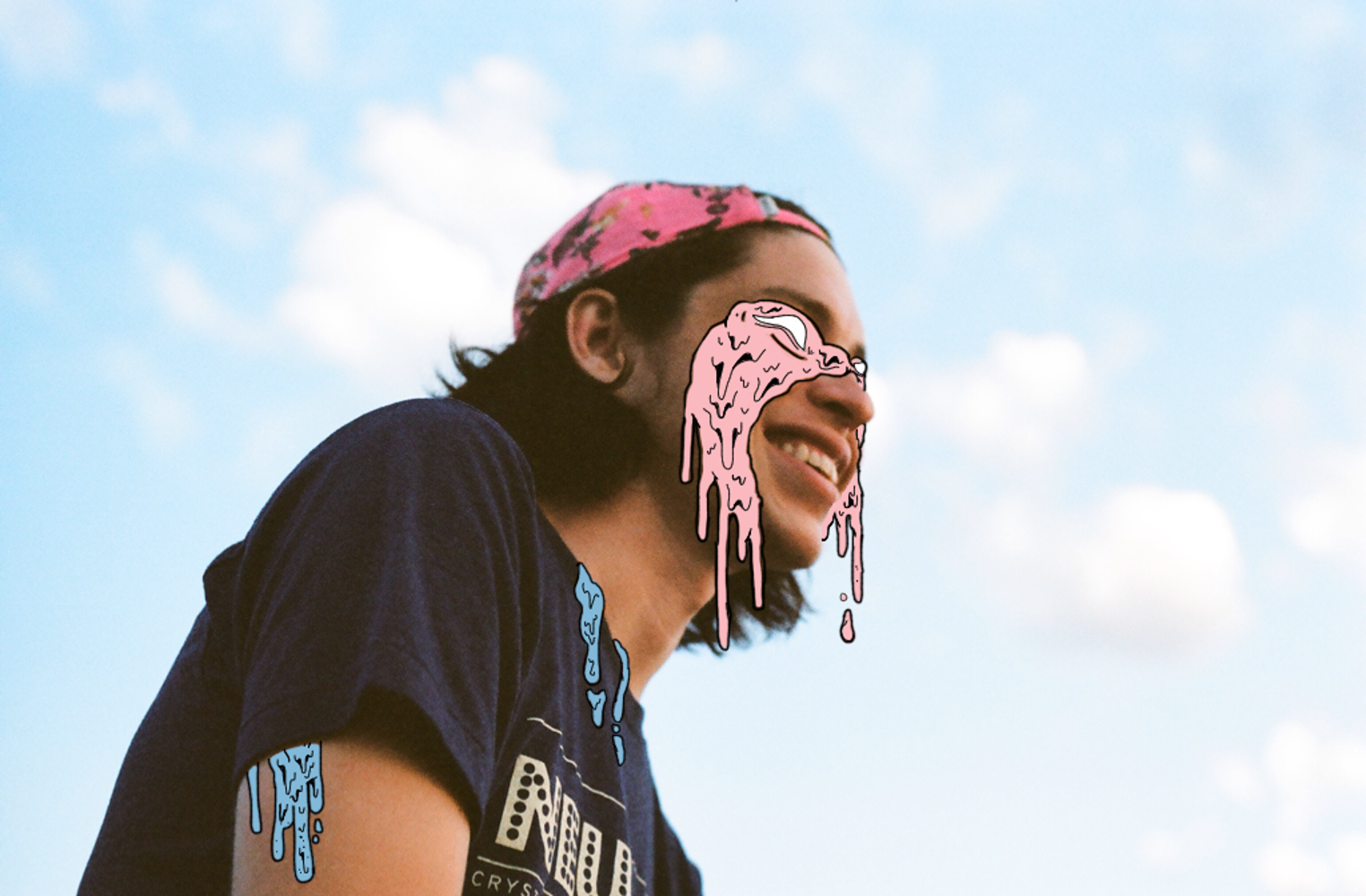 We've got the first spin of the wonky pop lot's new release, and they tell us all about "riding a vibe" (and other stuff).
Every weekday, DIY's new music know-it-all Neu brings you one essential new release to get obsessed with. Today's Neu Pick comes from Acid Tongue.
Sweltering and hazy-as-hell, Acid Tongue's scorched indie-pop sounds plucked straight from a desert's watering hole. That sense of nourishment threads throughout 'Beautiful Disaster', their new EP.
A far cry from those summery excursions the record encapsulates, it was actually pieced together in a London basement. It's a marker of the Seattle group's ability to morph their surroundings into a sunny-side-up new form - every dive bar becomes a piña colada pumping paradise; every long, cramped van drive an escapist's dream.
Get the first spin of the 'Beautiful Disaster' EP below - it's out on Friday 5th August via Failure By Design Records and Freakout Records. Under the player, we chat to the band's frontman Guy Keltner about recording, the Mac of 'Mac and Me', and sweeties.
These are beautifully wonky pop songs. Do you ever have to tighten things up a bit to stop everything collapsing?
We love the mess. The whole band (whoever it is at any given time) is always riding a vibe. This album is particularly lo-fi because it was cut in the drummer's folks' basement in London. We were working with cheap mics, basic gear, and we had a few days to relax and chill between recording with other projects. It was a nice way to stay busy and stay creative. Our other material is so sloppy but put together at the same time. The trick is keeping things on the edge, just before they spill out into the ocean.
You did a bunch of UK shows earlier this year, how did you find these shores?
I was in a band called Fox And The Law for the past few years. We did a session at an indie station in Seattle called KEXP (check it out!) and they cut a video of it. They have a huge YouTube following, and our current label saw that and loved it. We've been thick as thieves since. We loved the UK and have found so many great friends there. I couldn't be doing Acid Tongue without this sort of support.
Talk us through the recording process - there's a quick-fire feeling to everything. Do you like to get through it nice and fast, or are you secretly tinkering on everything for a while afterwards?
I usually spend a lot of time getting the right tone. I usually like to have the best gear I can and take my time nailing specific parts. But this record is great in the sense that I was bummed from a rough tour and had a few days to detox. I needed some good energy and stayed with my friend Rian O'Ghandi in London. He played drums, sang on this record. He recorded everything. He has a studio at his parents' house and we cut this over five days. Very minimal resources. We used what was at our disposal. Old Casio keyboard, shitty Epiphone SG, really messed up Crate amplifier... I think the acoustic had never been set up and was out of tune half the time. We had a blast basically playing with kids' toys.
'Mac and Me' - who are we talking about there? Miller? DeMarco? & cheese? Or someone else?
Huge Mac DeMarco fans, plus that awfully 80s movie with the same title is a laugh.
And speaking of acid and tongues, let's talk sour sweets - good shit or the devil's work?
The best shit. I want our music to give people that reaction. "I like this, but what the fuck is this?"