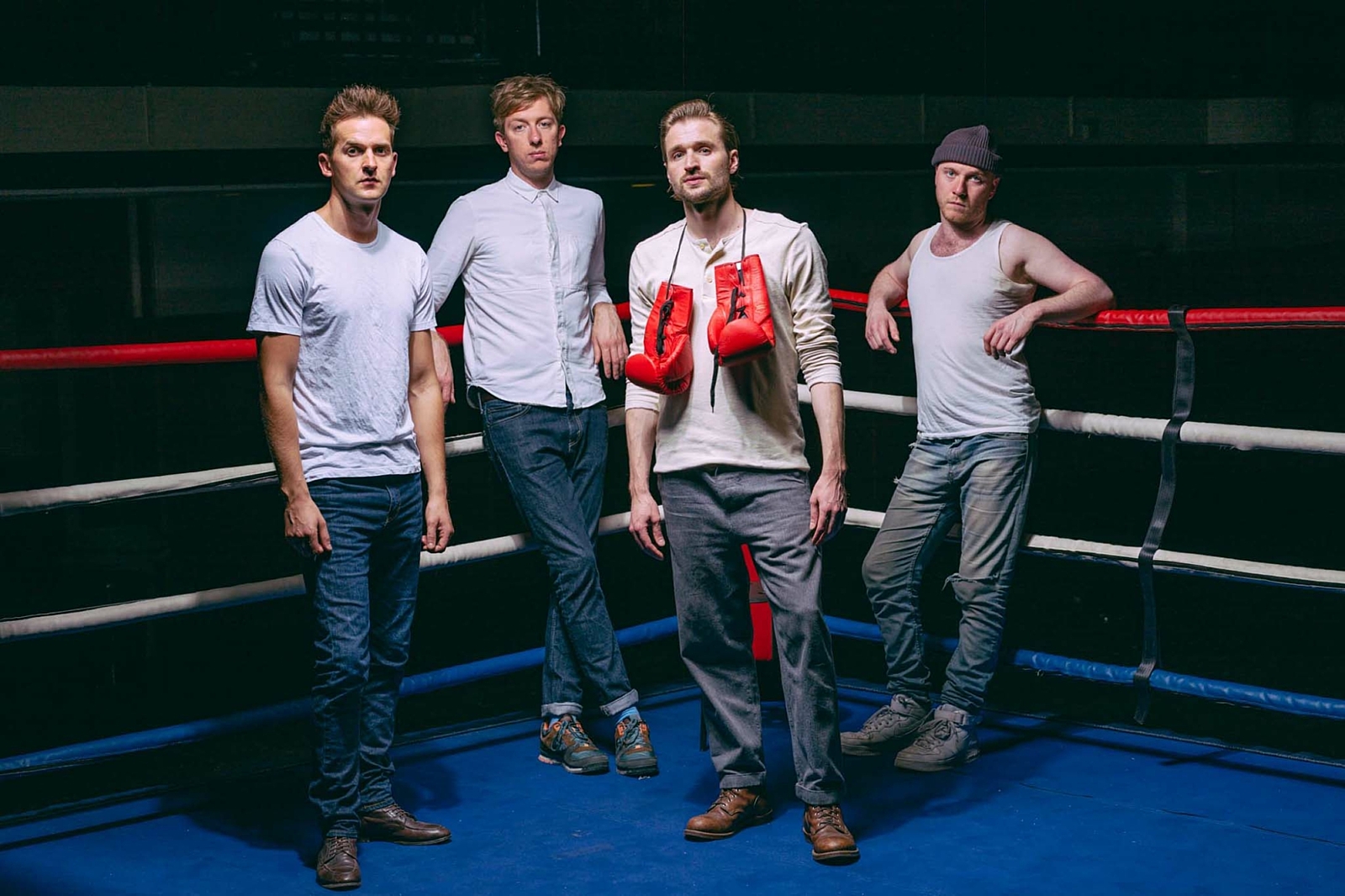 Kings Of The Jungle: Wild Beasts
With new album 'Boy King', Wild Beasts are swapping silken sounds for leather jackets, and kicking down the door to the pop party.
It's not critical reception, ever-swelling venues or even fans' reactions Hayden Thorpe looks to for reassurance that he's making something worthwhile. Instead, the Wild Beasts frontman has a far simpler, much closer to home solution – get the relatives 'round.
"My theory is if your in-laws hear your record and think, 'such a lovely boy, I'm so pleased for you', then your art is fucking terrible," he grins from beneath his newly-groomed beard. "It's a good barometer for your art – your grandma and your in-laws should be slightly perplexed."
It's unlikely that granny's going to be head-over-heels for new album 'Boy King'. A sweaty embracing of Wild Beasts' most primal urges, it's as probing and synthetic as they've ever dared to tread – a glitching, futuristic vision, swapping the pastels of their past works for a newfound love of neon and excess. It's a two-footed leap out of their comfort zone. The four of them – fellow frontman Tom Fleming, guitarist Ben Little and drummer Chris Talbot – openly admit to their nerves at letting 'Boy King' loose.
"The feeling of nausea and terror means that you've revealed something of yourself that isn't necessarily for everyday life," reasons Hayden, "but who wants their music to be appropriate for everyday life?"
"We're not out to comfort," Tom agrees.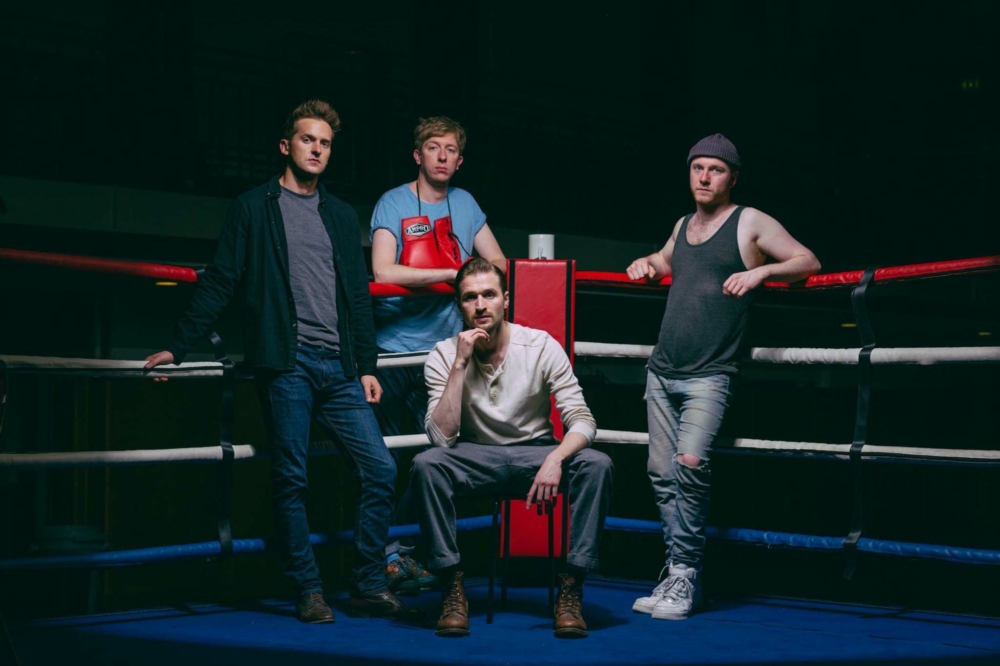 "
The band was founded on principles that completely object to some of the things we're doing now.
— Hayden Thorpe
That balancing act of bravado and insecurity lies at the core of Wild Beasts' story. From day one, and with their pairing of silken indie and a prominent falsetto, they've battled with their own perception, contorting themselves into new shapes in an attempt to avoid stagnation. Their success at that could be questioned - a second Mercury nomination for 2014's 'Present Tense' seemed like a sure bet, but evaded them once the shortlist was unveiled. "There is the constant fear of oblivion – of people losing interest," Tom admits. "It obviously has to be artistically consistent, but we've always tried to turn the screw a little bit."

Hayden talks of a "strange dichotomy" that's bedded into their collective lives. Growing up together in the tiny, Cumbrian market town of Kendal, the four of them were always somewhat out of place. "Men were men, and they worked with their hand on the land – a very stoic community, really," he says. "And then we make our living, our trade, through channeling our emotional vulnerability. You can't get rid of that in your skeleton – that way of being that we grew up in. We're bringing out our softer sides, into what is a gang mentality band. So that's where the dynamic comes from – it's a constant source, a constant rub." He rubs the tips of his fore and middle finger against the edge of his palm as if to drive home the point - that 'hand on the land' instinct creeping through.

Emerging in the mid-2000s, in a sea of "leather jacket, proper lad bands," as Tom puts it, Wild Beasts remained at odds with their surroundings at every opportunity. That 'rub' was inescapable – it even manifested itself within the band itself. "Certainly on our first record [2008's 'Limbo, Panto'], I think we all played on ten all the time," says Ben. "We were all trying to get our point across."

By contrast, the spacious 'Present Tense' felt like both a breather and a turning point. Sure, the Mercury snub must have stung, but as the band's first Top Ten album, it propelled them into higher climes, showcasing a band who finally felt a fully cohesive unit in the process. Heading towards 'Boy King', there were arena dates with The National in their back pockets; festival headline slots in their diaries. The temptation to tread water was never present, though there was always a tendency to remain close to that mast they first nailed their colours to. Over time, it became limiting.

"I think there was a bottleneck, in terms of our craft," Hayden admits with a laugh, while Ben cites the "element of surprise" that keeps his favourite bands relevant – "we want to shock you and keep you interested in that way."

"If we'd have followed the line of design of 'Present Tense', it's like music by maths," says Hayden. "It was so meticulous and so detailed, and we went to such extraordinary lengths to construct it. It was either that – we start putting the lab coats on - or we put the leather jackets on. And of course you put the leather jackets on!"


The result of their latest reinvention is a record that takes every expectation of Wild Beasts and sends them packing. Outrageous guitar solos nestle up to their most juddering electronics to date, while the sleaze would put a red light district to shame. True, Hayden and Tom might never have shied away from the sex factor, but on 'Boy King' it's taking over.

"I think all our records have been fairly sexually charged, and not always about good sex…" Tom admits, before adding with a chuckle: "In fact, almost never about good sex, or good relationships!"

'Get My Bang', the lead single from 'Boy King', showcases that filthier new dressing best. Atop squalling, screeching guitars, Hayden's front-and-centre. "No getting it right, no getting it wrong / just getting it on" he cries - there's no needless poetry or self-doubt here. "Don't be ashamed of the things that satiate you," Hayden says of 'Get My Bang''s mantra. "Don't be governed by your inhibitions."

"A band is like a nuclear reactor," he continues, "you bring these elements together and it makes a great amount of heat and energy. When we get together, it's kind of like harnessing that heat and energy, and if that heat and energy is directing the songs to get slicker, sexier, darker, and the guitars are getting heavier… just by osmosis, the subject matter, the sex gets heavier and darker as well, basically."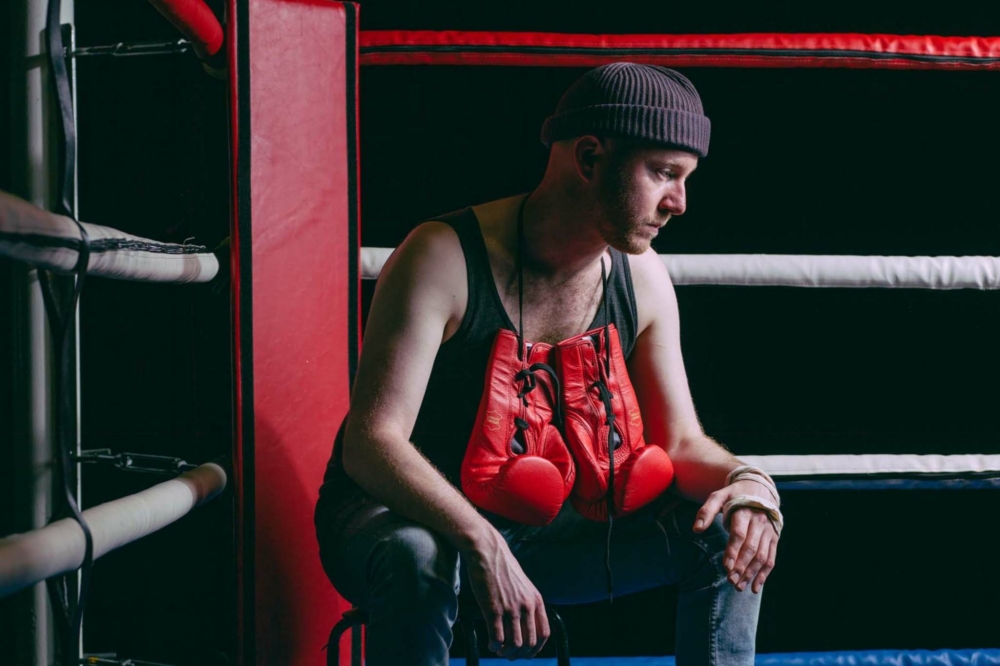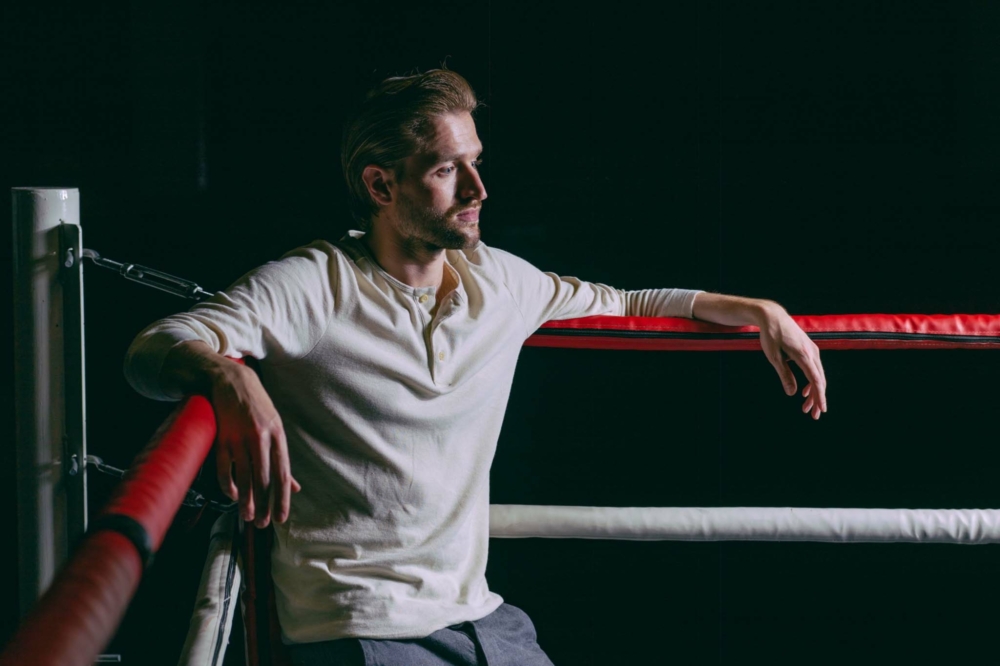 "
We wanted to throw our toys out the pram a little bit.
— Tom Fleming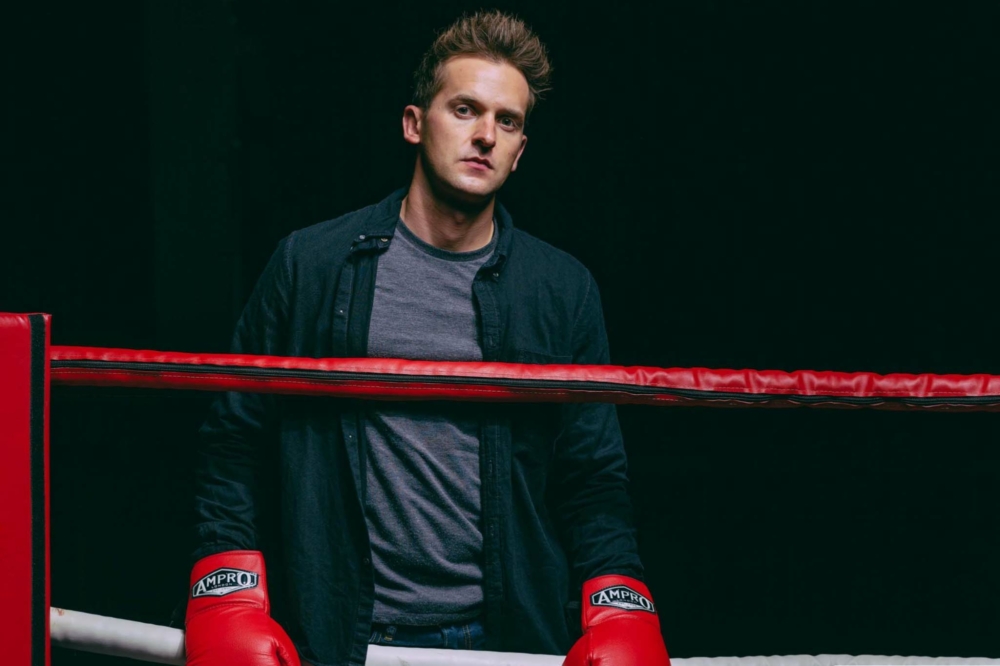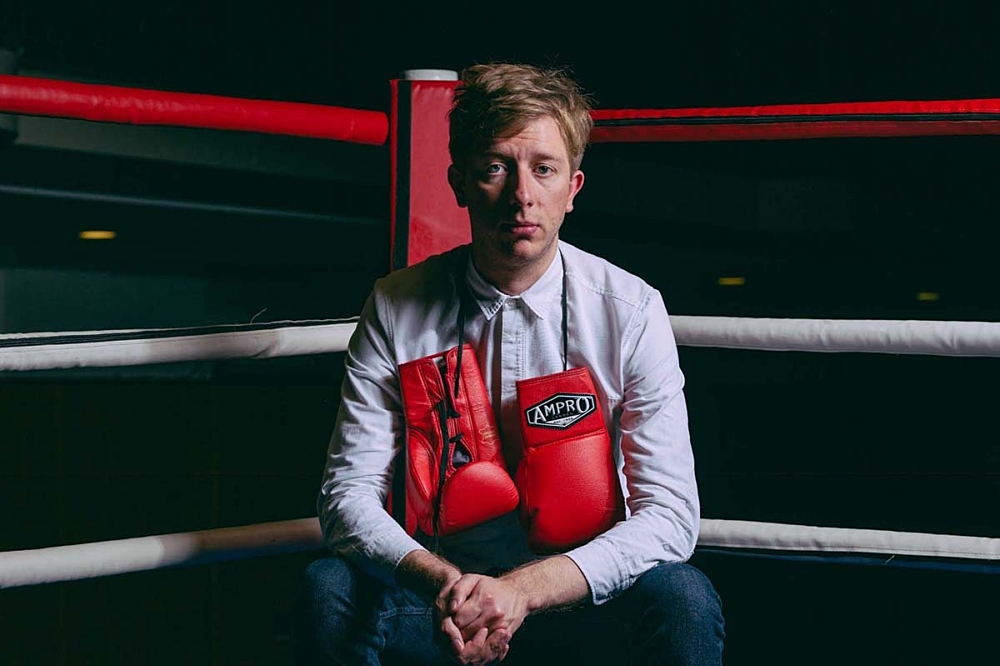 Cementing that new mantra meant tearing themselves away from their East London studio and throwing themselves into an uncomfortable setting – Dallas, Texas, a place that couldn't be farther removed from home.

"The thing about being in Texas is our modest Britishisms and politeness were useless, and it was stamped on," Hayden smirks. The pace and size of life amped right up, it proved the perfect place to let 'Boy King' loose after a year of studio entrapment.

"A lot of what we'd done in the early part of the year was quite smooth," remembers Chris, "and I think we realised halfway through, like, 'OK, this isn't really where we want to go.' So going to America, where everything is huge, and you can't walk to a shop, and you can't walk to a pub, and you can't walk to a restaurant – you get driven everywhere… We needed that grotesque lifestyle."

Dallas' sweltering heat – and the "ballsiness and no-nonsense" attitude of producer John Congleton - lit a fire under Wild Beasts' feet that they'd been longing for for years. "A song like 'He The Colossus' – which is probably one of the most obscenely sexual songs on the record - was written pre-'Smother'," Hayden reveals. "It's almost as if we were waiting for the right environment. It's kind of a seed in the ground that was waiting for the right environment, and then all of a sudden… it got really hot-house in that studio, and it just kind of erupted and became this Venus Fly-Trap type creature." Likewise, 'Get My Bang', "after a year of meticulous construction, fell together in about ten minutes."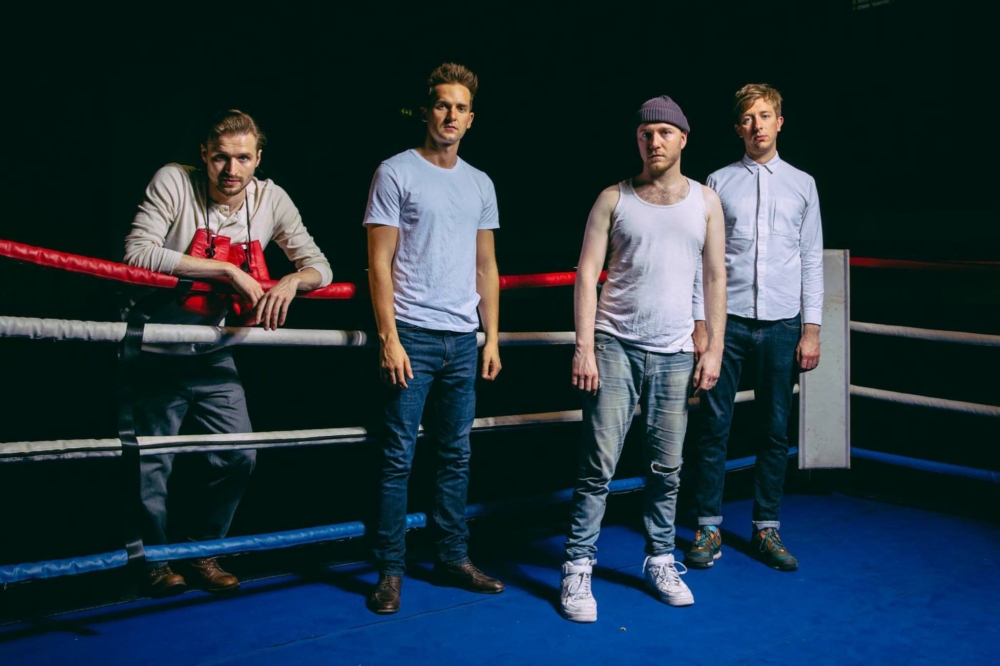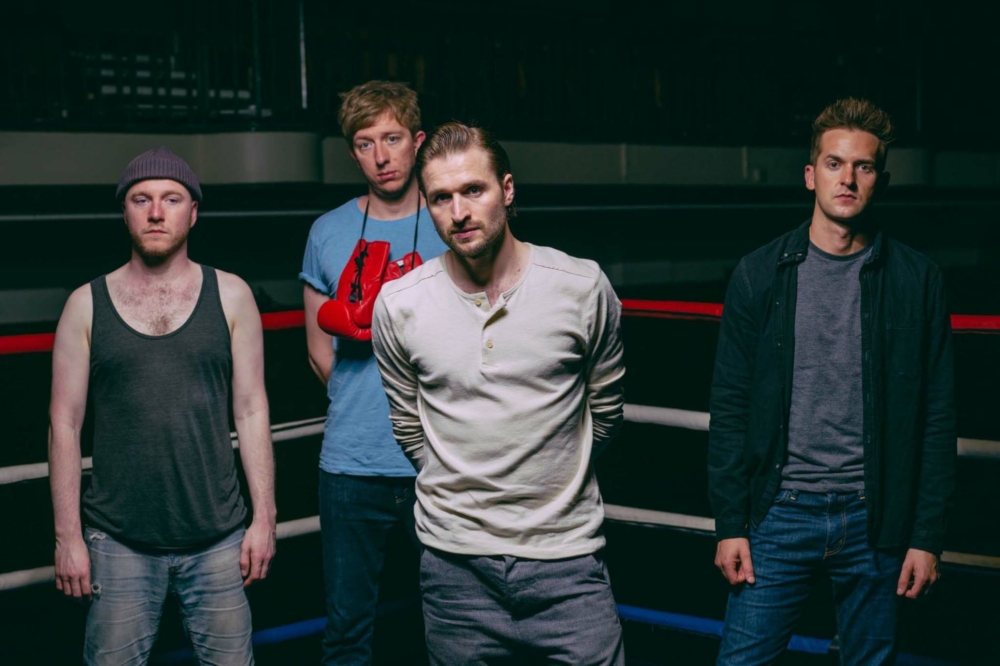 "
We're not out to comfort.
— Tom Fleming
Far from just refreshing themes previously trodden, that spontaneity led to 'Boy King' unveiling a new side to Wild Beasts, too – the fun lover. "We are seen as a 'clever-clever' band, which does my head in," says Tom, just a matter of minutes after play-fighting with his best mates in a boxing ring, "and certainly to be considered alongside a lot of British indie bands does my head in as well."

"The point of the record is that the heaviness should be worn lightly," Hayden says. "It's to be kind of celebrated – the self-loathing is to be celebrated and the darkness is to be revelled in."

He cites a mixture of "the self-loathing, masochistic" sexuality of Nine Inch Nails and the "slickness and functionality" of Justin Timberlake as primary influences on the record – not your standard Friday night playlist, perhaps, but one that seems perfectly suited to the hedonistic, warped world 'Boy King' inhabits.

"In some ways it's quite a dark and angry record, but we also think it's a party record," Tom continues. "We think it's fun! We were smiling when we were playing it a lot of the time, because we know how ridiculous it is, but this feels great! It's like, 'What happens if I grab the whammy bar – oh yeah, we like that! What happens if you put that fill in the wrong place? It sounds fucking brilliant!' That kind of thing. There was a joy of discovery about it – or, I guess, rediscovery. It did feel fun to make. We wanted to throw our toys out the pram a little bit. Make some noise."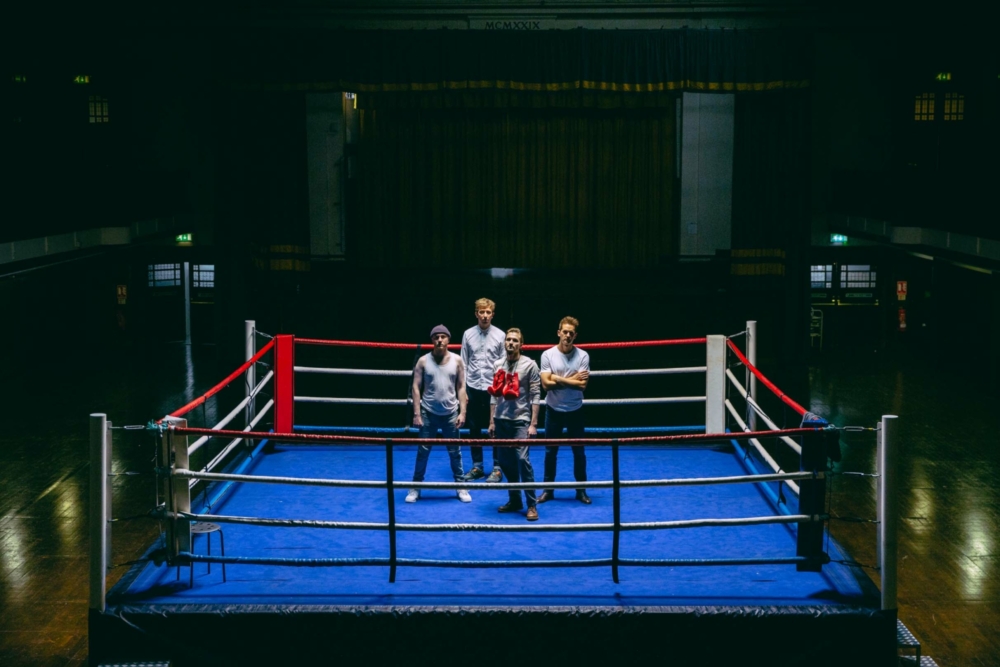 "
This is a selfie of a record.
— Hayden Thorpe
It's a new, fist-forward stance that's set to send Wild Beasts leagues ahead of their past selves. Swapping silk for leather, mist for neon and tenderness for a cocksure attitude, Wild Beasts are a completely different, er, beast as they enter their second decade. "We've embraced a lot of the gestures and a lot of the postures that we started out against," Hayden states proudly. "The band was founded on principles that completely object to some of the things we're doing now. The circularity to that is kind of the beautiful thing about it.

"To me, it is an alter-ego record," Hayden reasons. "The 'Boy King' is bigger than us, and it's more brash than us, and he's more preposterous than us, and to get to be that guy is pretty liberating and cathartic.

"There's flashes of 'Boy King' in all of our material, always – just brief flashes. But that's like, 'Oh, that's that guy!' Now this record is like, 'Fuck, that guy's me.' It's always been around, but now there's a slight acceptance. It's like there's always been a shadow, but now the shadow's receding actually into your body. This is a selfie of a record – the camera was facing outward before."


'Boy King' is out now via Domino.