Exclusive:
Tame Impala's Kevin Parker on Lady Gaga: "She is the first person I've ever written lyrics with"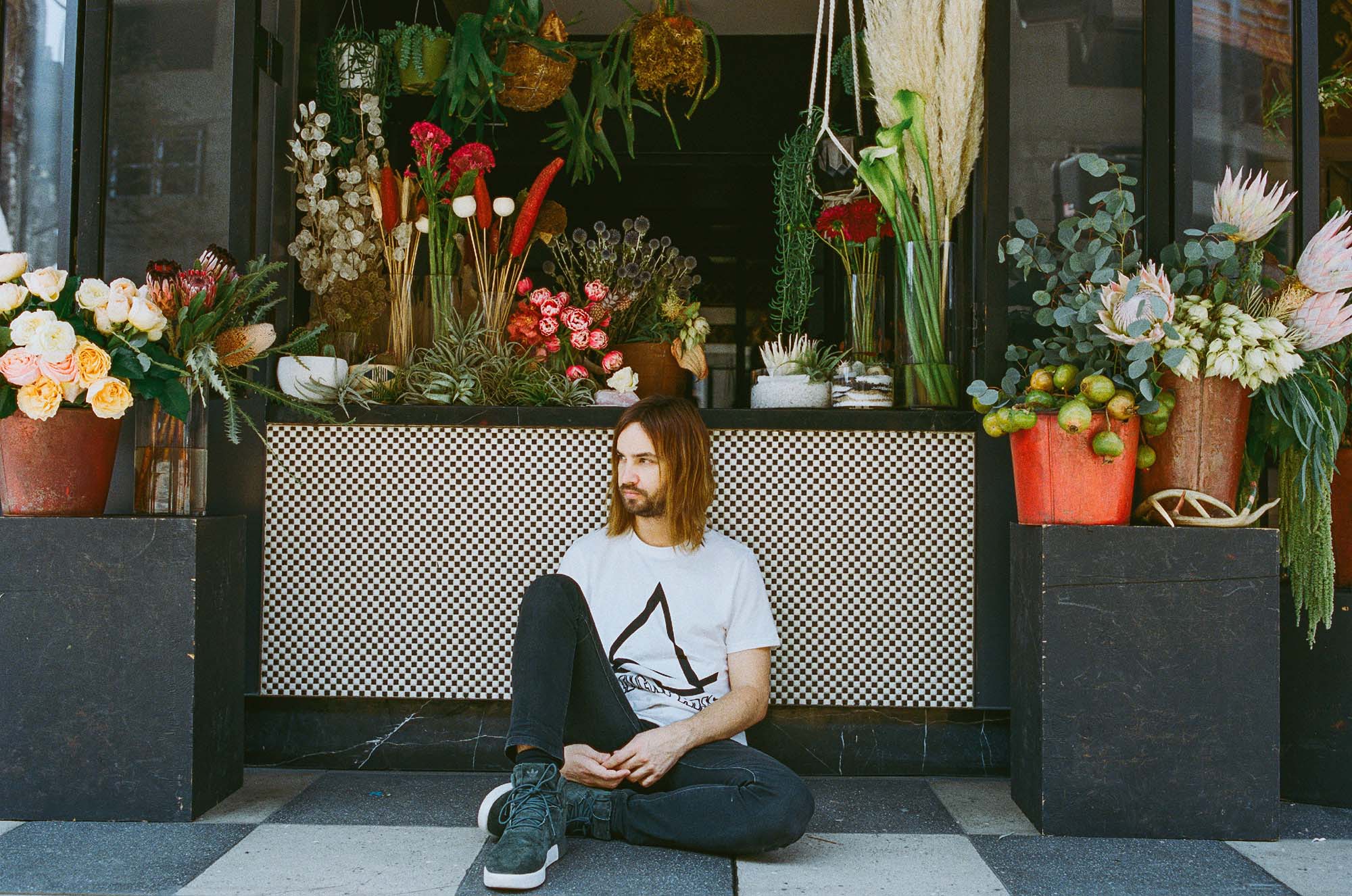 In the new issue of DIY, out this Friday, Our Kev opens up on that MASSIVE collaboration.
Photo: Pooneh Ghana / DIY.
In the new issue of DIY, our cover star Kevin Parker of Tame Impala chats all things 2016 - including, obvs, that huge link-up with Lady Gaga.
"Mark was telling me he was gonna work on the Lady Gaga album, and just asked me if I wanted to be a part of it," he says matter-of-factly, "So obviously I did! It was so left field for me, but because it was Mark I had no hesitation in just diving in headfirst. There was no fear, I knew the project was in good hands with Mark. So yeah, it just went from there."

"Luckily it wasn't a room full of people, it was just Gaga and Mark," he says, looking back. Leaping out of his comfort zone and into Gaga's megastar bubble brought about an epiphany of sorts, mind.

"She is now the first person I've ever written lyrics with," he confesses. "It was getting towards the end of the day, we were deep in that zone, writing lyrics for 'Perfect Illusion', and I suddenly realised it was the first time. Gaga commented that I was easy to work with lyrically, we'd bounce ideas off each other really well, and I was like, 'Y'know this is actually the first time I've written lyrics with another person!' It's the first time I've verbally, physically voiced ideas of how to put lyrics together, and the first time I've had a conversation about how this verse, or this line, or this rhyme is going to go together. It's the first time I've ever had that out in the open – normally that whole conversation just happens inside my head. It was quite a weird sensation."
"There's definitely a few other things coming up," he also teases of those A-list collabs. "You don't have to be switched on to realise that if I do this, and then this happens… it's just the way the music world works, you know? So there's going to be other things happening, but I think I'd be ruining it if I mentioned who."
DIY's Tame Impala-fronted November 2016 issue is out this Friday 4th November - all the details are here, and you can pre-order a copy (or subscribe!) below.