Class of 2017:
Diet Cig are sparking up
Turning negative experiences into catharsis, and getting possessed by a rock n' roll ghost in the process, this New Paltz duo are seizing back the power.
Surrounded by multiple cats and the remnants of an eggy breakfast (served 'Over Easy' style in the spirit of their debut EP, natch) Diet Cig are finally back in their villagey New Paltz hometown after a non-stop year of high-kicking their way around the world. Today, they're at a pal's studio, in the middle of putting the finishing touches to their debut album. It'd be understandable to find Alex Luciano particularly a bit worn out; over the last 12 months she's found herself morphing into a guitar-wielding Tigger, leaping around in a manner that defies physics, and soaring towards the sweat-coated ceilings of dive bars from Brighton to Kentucky. This band are pop-punk's own Duracell bunnies, though, and show no such signs of flagging. Chattering at breakneck speed - Alex peppering quieter bandmate Noah Bowman's sentences with dramatic whispers and well-timed exclamations - Diet Cig are full with all the heady, pinch-me-to-check-it's-not-a-dream momentum of a band taking over the world.
"I'm probably one of the least agile, flexible people I know," snorts Alex, pondering her slightly disarming ability to jump the height of a small car while mid-guitar solo. "I feel like a rock 'n' roll ghost just takes over me and it's a blackout."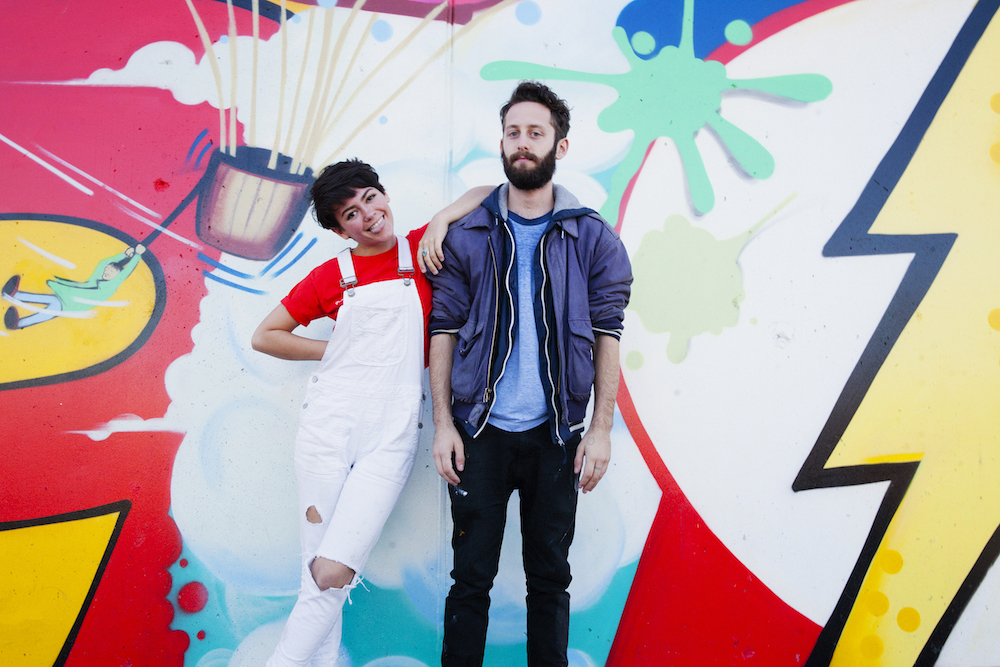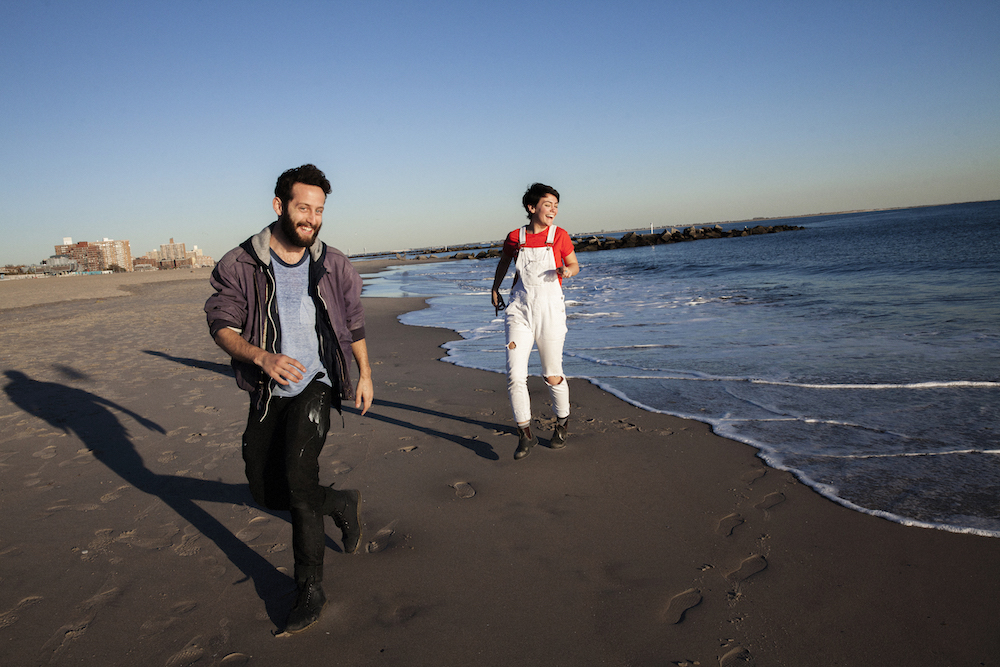 "We wanna make people forget they're sad for a minute."
— Alex Luciano
Rock 'n' roll ghosts feature frequently in Diet Cig, incidentally. Along with apparently possessing the band's frontwoman at live shows, spectres from the past frequently find themselves viciously exorcised on record, too. 'Harvard' sees Alex laying into a boring ex who's shacked up with an even more tiresome "Ivy League girlfriend", while 'Dinner Date' takes aim at a lame evening filled with dry conversation, and even drier turkey dinner. As Alex puts it, she's bundling up all the shitty people who crossed her in the past, and getting the sweetest revenge possible.
"I'm a very positive person," she starts. "I'm not the kind of person who wears my heart on my sleeve in regular conversation. I never really told a lot of these people that the way they treated me was upsetting or bad, but I could kind of say it through these songs," she explains. "Getting to play them all the time is very cathartic," she nods, "and it kind of puts meaning into those experiences. It's a cool way I've taken them back. 'OK, you treated me badly, but now I've written this song about it, and now I get to turn it into the best thing in my life.'"
Collectively seizing back the power, Diet Cig don't just want to dust off their own demons. They want to help oust yours, too. "We're just trying to create a safe space," says Noah. "A place you can go and let your guard down, and feel like you're in this big group of people who are maybe feeling the same things you're feeling."
"We're just trying to create a safe space."
— Noah Bowman
As they zoom towards debut record land, Diet Cig's songs have taken a "more emotional" turn. Both Alex and Noah are especially proud of one newer song, which they've been airing live this year with raucous results. Informally referred to as 'Skirt' by Diet Cig's fans (it's actually called 'Tummy Ache', confirms Noah) it bottles up all of Alex's dilemmas as she grapples with the idea of "radical softness" in the world of punk. And, in the light of the very real threats facing marginalised folk in the States with Donald Trump as president, radical softness, and supporting one another, has become ever more vital.
"It has a message which is really important to me and other femme people," Alex explains. "It's biting back from a place of sexism in the music industry, and dealing with trying to be punk, hard and tough, but also being soft and empathetic. It's really hard to be seen as a soft person in punk," she points out, "even though being soft is actually so much harder and more radical."
"Punk is just seen as so angry," she reasons. "It's hard to show that it is so much more important to be radically soft, and hold people close, and get your point across – and not in a testosterone-fuelled angry way."
Looking ahead to 2017, Diet Cig "wanna make people forget they're sad for a minute." They've also got that first album of theirs to crack on with. "We're in the mixing stage now," beams Noah, "so we're so close to the end. We see the light! We've been working since the beginning of October, and every day we get a little bit closer. It's looking like the spring of 2017," he adds, Alex chipping in with one of her customary gasps. "So exciting!