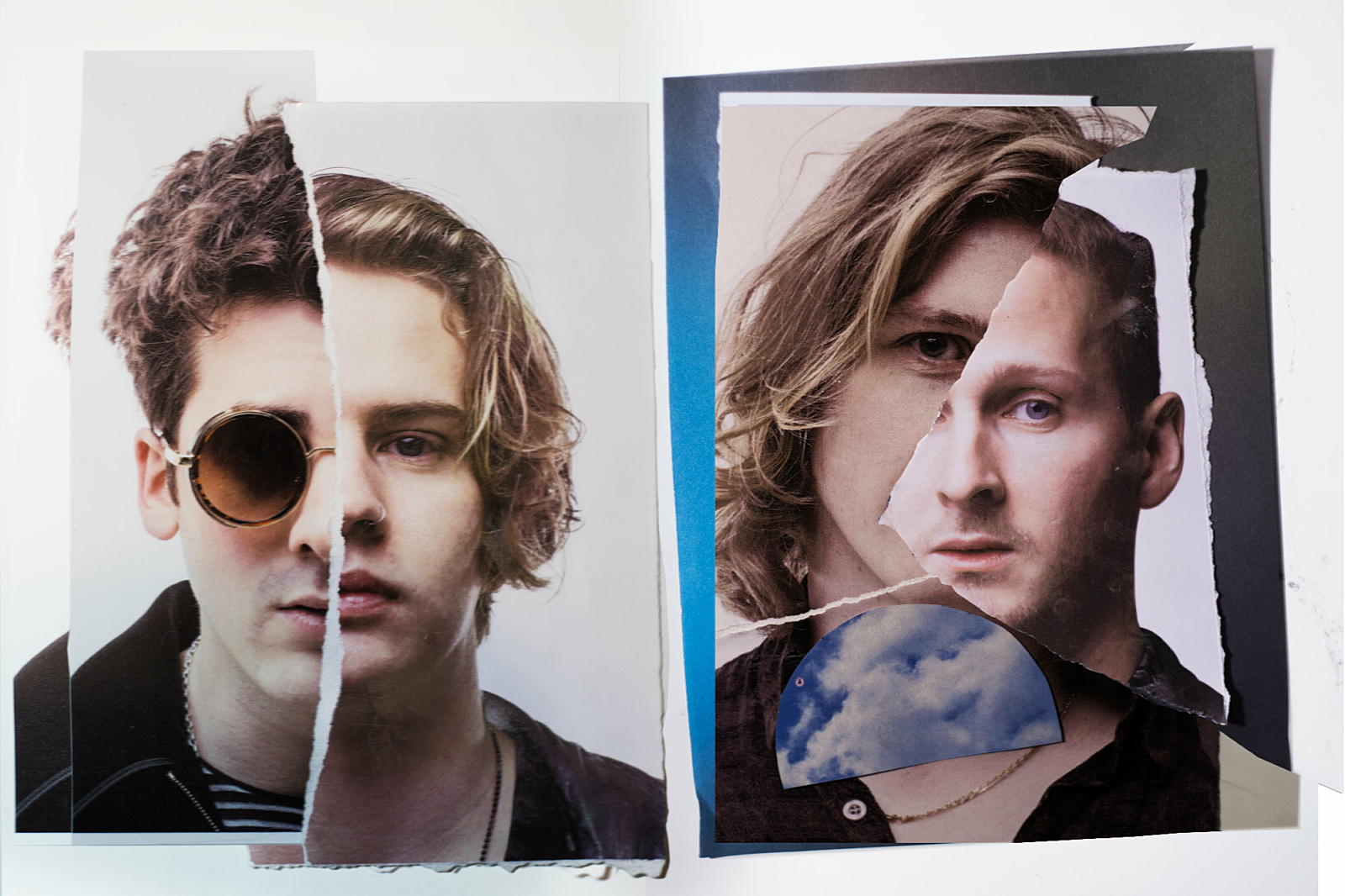 Where The Wild Things Are: Circa Waves
Meek indie boys be gone! Circa Waves return a confident, riff-roaring beast on second album 'Different Creatures'.
"This year I've said I'm just gonna throw myself in at the deep end and, whatever makes me feel uncomfortable, I'll just do it," Kieran Shudall begins matter-of-factly over a pint in a mostly-empty Camden pub.
The Circa Waves frontman is talking about life in general, but his newfound attitude of embracing new challenges could be read as a comment on the band's second album too. 'Different Creatures' waves goodbye to the sunkissed indie-pop of 2015 debut 'Young Chasers' and replaces it with a fistful of rock riffs. It's a change that not many would have predicted, but one that was a direct reaction to the amount of success the Liverpool band found after that first album. The record entered the Top Ten in the albums chart and constant touring led them to bigger and bigger venues, including a sold-out show at Brixton Academy.
Great, you might think, but when it came to having to play the same songs over and over again, it had a definite impact on the music Kieran would want to make next – namely forcing him to try a completely new direction. "With some of the first record, it was a bit throwaway," he says now. "Not that I don't think it was good, it just wasn't really thought out."
For most of Circa Waves' existence, they opened their sets with the record's title track. Its creator sings the first line ("Not much as such, not much of a problem") and shakes his head. "Over two years I was like 'what the fuck, that doesn't mean anything'. It's fine, it's a hooky thing, but I wanted to sing something that means a little more."
'Wake Up', 'Different Creatures'' opener, was the first to be written in his new, improved regime. Having demoed it after the band finished their US tour with Foals at the end of 2015 Kieran was initially apprehensive about the beefier sound he had created. "I sent it to a few people and they were like 'this is cool, you should push forward with it'. It was like 'OK, I haven't gone mad!'"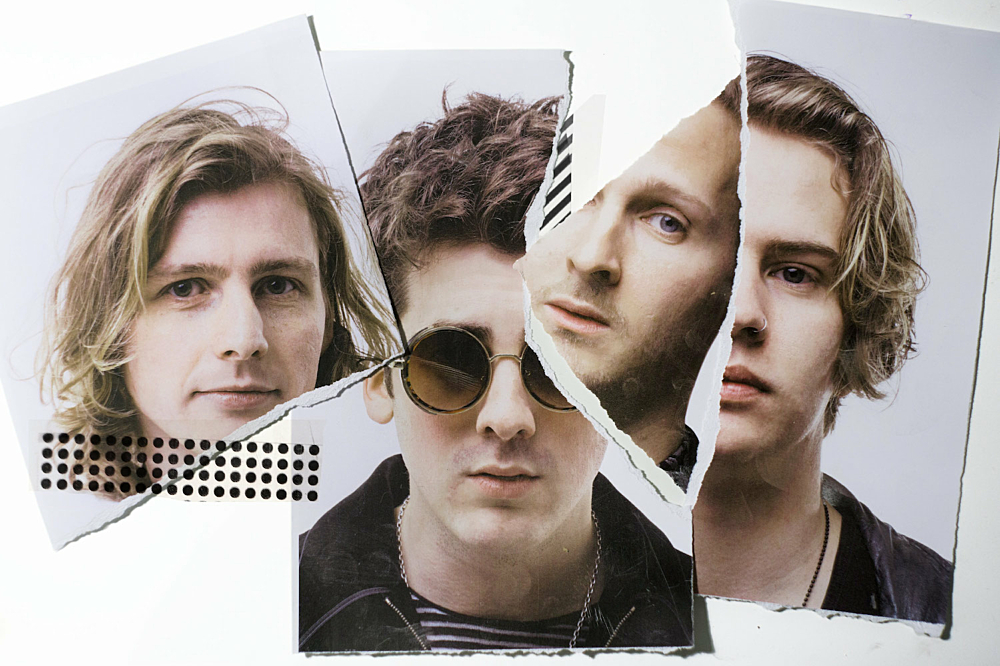 "
If Justin Bieber wanted to write a song maybe I'd give it a go, just so I could buy a speedboat.
— Kieran Shudall
His bandmates' reactions were similarly encouraging. Bassist Sam Rourke emailed Kieran simply with the word "riff!" - and a courtesy devil horn emoji, of course - while drummer Colin Jones simply said, "Oh shit!" The band were all excited to get stuck into something heavier, feeling it's a "truer representation" of their tastes.
If you're going to make a big rock record, you might as well at least try and get one of the best rock producers in the world to work on it with you. Luckily for Circa Waves, Alan Moulder (the genius behind the desk for records by the likes of Nine Inch Nails and Smashing Pumpkins) was as keen to work with them as they were with him – even if it didn't seem so at first. "He said he'd be up for it, but then we didn't hear from him for months," Kieran explains. So when the band started making other plans it came as a bit of a surprise when, all of a sudden, Alan got back in touch.
"One of our songs was on the radio and he said to his engineer 'why the fuck aren't we doing this band?!' His engineer was like 'well, you never mentioned it so we haven't done anything about it'." Soon enough, things were rectified and Alan joined to co-produce the record with him; the results are a gigantic leap up.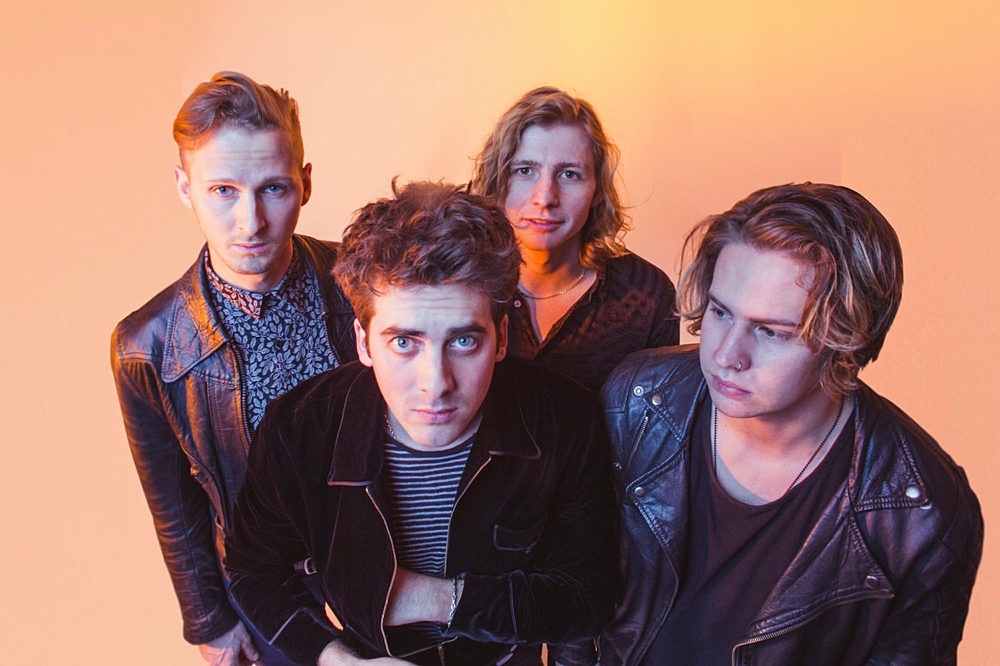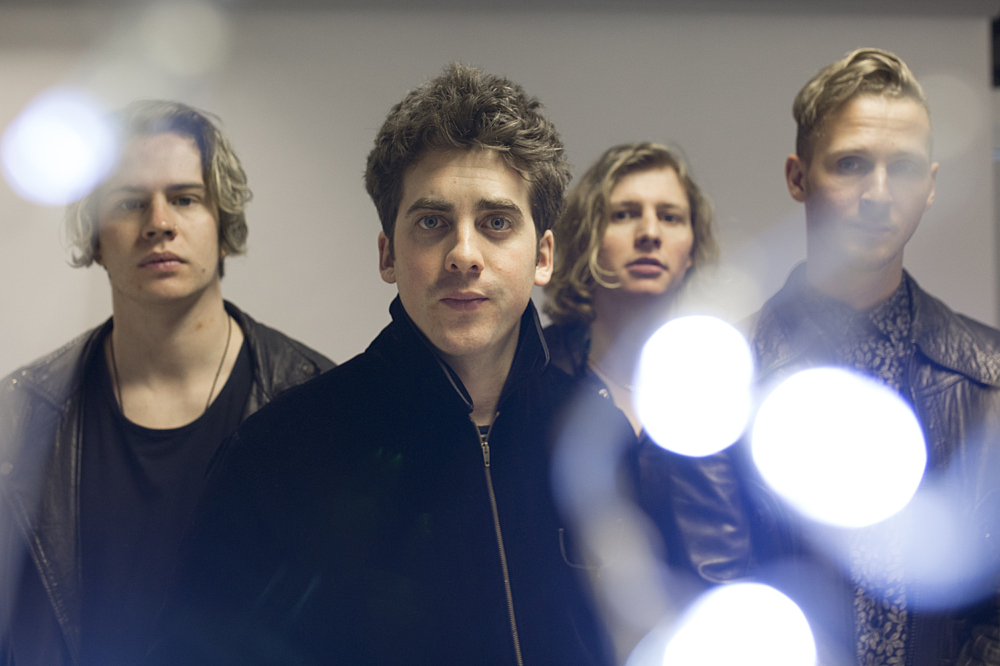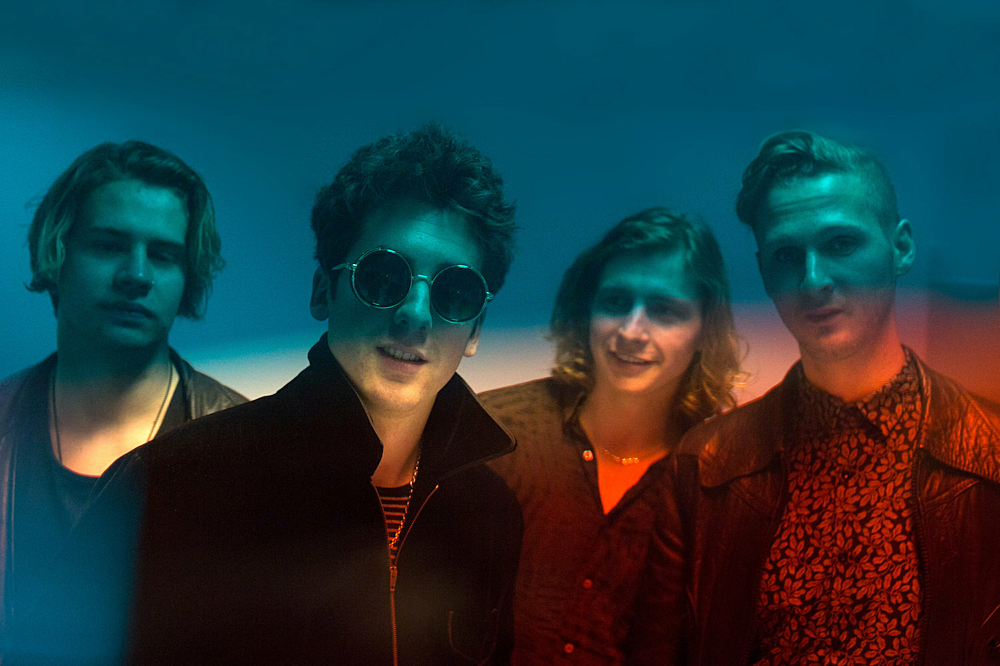 Studying and rock music might not sound like they go hand-in-hand, but knuckling down felt like right approach when writing this fresh batch of songs – to study. "A lot more concentration went into the lyrics and the subject matter," he says, "and really considering every moment of the music, from the intro to the verse to how the song develops." The artists he found himself swotting up on included Brandon Flowers ("one of the best for simplicity and genuine feeling"), Foals and 'AM'-era Arctic Monkeys.

That time definitely paid off. New single 'Fire That Burns' is an early highlight of the album, laced with a heart-stopping series of thudding, dirty chords before invading anthemic territory on its bruising chorus. It actually started life as something for another band entirely, though. "I can't remember what band it was for, but I was trying to make some money and write for someone else," laughs Kieran. "I thought I'd write out of my comfort zone. It's a fictional story, kind of a Sid and Nancy idea of a couple who are willing to change who they are for that other person. 'Cause there's quite a few personal songs on the record, it was quite fun to just make up a story and write a song about it."

Granted, it's not likely you'll be hearing many Kieran Shudall co-writes popping up in the charts anytime soon, mind. The frontman thinks he'd find it hard to write something and then just hand it over to someone else. He is willing to try and get over that for one person, though… "If Justin Bieber wanted to write a song maybe I'd give it a go, just so I could buy a speedboat. That'd be good – a speedboat in Liverpool!" he jokes, before returning to his sole project. "But my focus is Circa Waves and making us as big as we can be."

'Different Creatures' certainly has the potential to catapult them even further. From the fury-filled stomp of 'Goodbye' (which caused a brutal circle pit the one time the band have played it live so far) to the in-a-rut, technology-obsessed anthem 'Stuck', it's a dazzlingly self-assured record that feels more like it could really mean something than some of the songs on its predecessor like, say, 'T-Shirt Weather'. As Kieran has already alluded, his songwriting is much closer to the bone from a personal viewpoint, writing about everything from battling demons and drinking to excess ('Wake Up', 'A Night On The Broken Tiles') to reassessing life ('Old Friends').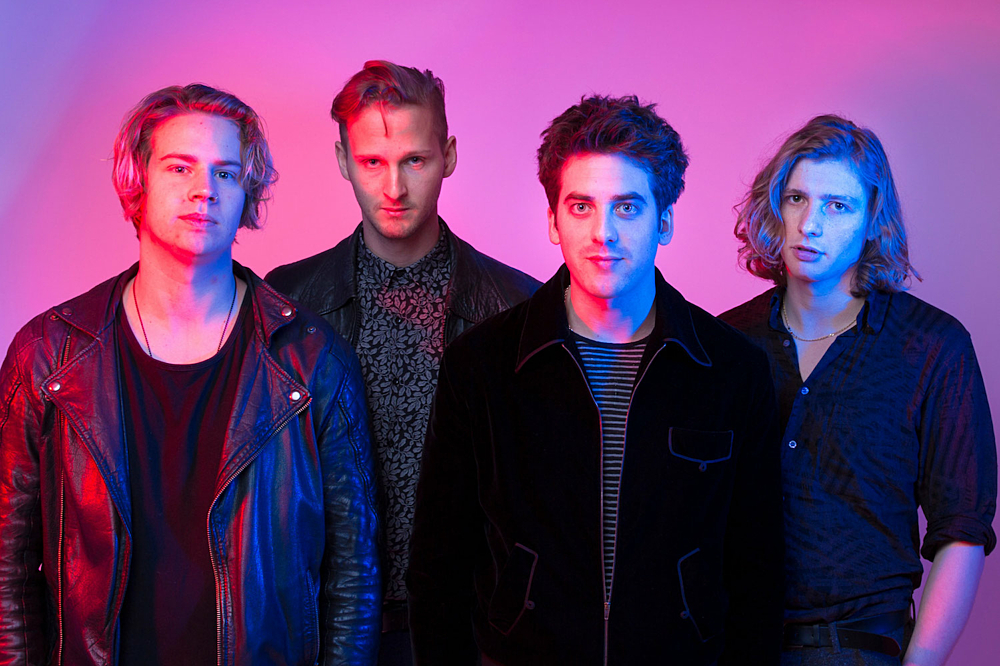 "
I suppose that's the human instinct to always want more.
— Kieran Shudall
As well as big, punchy songs to mosh away the night to, there are also some tender moments, like the lovestruck acoustic cut 'Love's Run Out'. The record's true jewel in the crown, though, is 'Out On My Own'. A swelling, string-laden effort that talks about male anxiety and depression, it sounds like a 2017 take on Smashing Pumpkins' 'Disarm'. "That was the first song I wrote in that kind of style – slower and more emotional," Kieran explains. "I wrote the string parts on a keyboard. When we got in the studio, we got a mini orchestra to play it. They were playing what I'd just done at home. I was like 'fucking hell, this is amazing!'"
The title track probably marks the band's biggest change, though – lyrically speaking at the very least. In the line "20,000 souls are sold tonight / Making us their home", the band shift into a much more political gear, addressing the Syrian refugee crisis. Kieran is as surprised as anyone that he delved into such a weighty topic in song. "I'm not a political person," he confirms, "but there was so much talk about it at the time and the thing that hit me was the 20,000 people being allowed into the country. What happens to the 20,005th person? Do they just get left behind to die?"
While he's not claiming to offer any answers, the song is his way of reminding the world any of us could be the ones fleeing from a war-stricken country. "They're just the same as us so the different creatures thing – "If I were you and you were me / We would be different creatures" – is saying we could all be born in Syria, but we're so fortunate to have been born in this country. I don't know if I felt a responsibility to write it, but there was so much talk about it that I wanted to say my piece."
Success has made Circa Waves a different band musically, but their frontman reckons it's also made them different people too. Now, they're more confident in themselves and believe they can achieve whatever they set out to do. 'Young Chasers' might have sounded as if it were made by a band with that mindset, but it seems that things were quite the opposite. "I was just so grateful for what was happening and I never really thought I deserved it, almost because of so many years of not being successful and people not listening to the music that I made," he shrugs. "When we toured with Interpol [in 2014] it was like watching a weird reality TV show that you've been invited to and everyone's going to go 'just kidding!'"

That influx of confidence seems to have made the band hungrier to achieve even more than they did first time around. "We're not Kings Of Leon," Kieran laughs. "We haven't done everything yet."

Doing everything, though, is what's on Circa Waves' agenda. They may have had modest ambitions to start with - Kieran recalls when the band were ecstatic that they'd sold 100 tickets in London in the early days - but now they're setting their sights far higher. "I always say a content musician is finished," reasons Kieran. "If you don't want to be getting bigger and bigger then you stop making good music."

Even achieving their dreams of playing festival main stages won't sate their now-rampant thirst to be constantly progressing upwards. "I don't know if I'll ever be satisfied, even if we got offered to headline a stage. It's dangerous really. I understand why you see older bands carry on. I suppose that's the human instinct to always want more."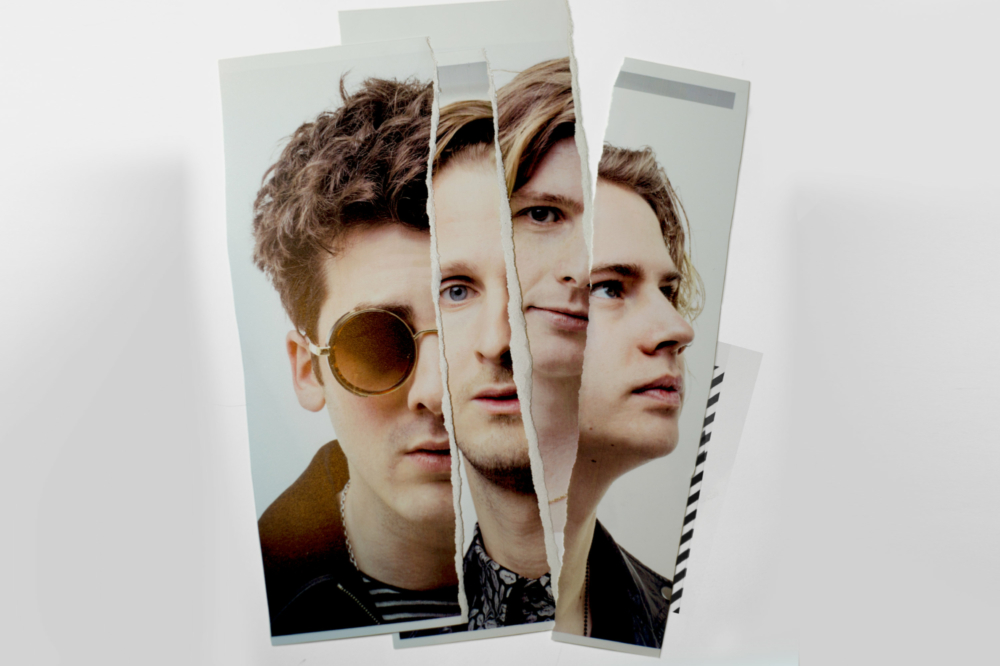 "
I don't know if we'll ever be as big as Adele.
— Kieran Shudall
To Kieran, Circa Waves are part of a new wave of artists, along with The 1975 and Wolf Alice, who'll be topping festival bills in the very near future. Bands like The Killers and Kings Of Leon, he says, are "getting on a bit and can't headline festivals forever," and he and his three bandmates are waiting in the wings to move in and take over the responsibilities when the time is right. "I think with this record we've stepped up and pointed the arrow upwards and said 'this is where we wanna go. Join us or not, we don't give a fuck. We're going'."

Don't think all this bold chat means they're getting way ahead of themselves, though. Kieran admits 'Different Creatures' might not be the album where all of their dreams come true, but he reckons it won't be much longer before they're troubling the big guns. "On the next record we could certainly be looked at as potential headliners," he states.

While Glastonbury would be their ultimate goal, along with Reading & Leeds, he's still hedging his bets a little. "You have to be fucking massive to do Glastonbury, though. I don't know if we'll ever be as big as Adele." In the end, he settles for topping the Other Stage instead. "I feel like that's do-able," he smiles. "Maybe… I can dream. But why not, though? Why not aim for something mad like that? Four years ago, I was cleaning student houses and now I'm playing the main stage at Reading and Leeds. That's ridiculous, so why not think ridiculously?"

As world events are proving to us right now, it's often the most seemingly impossible ideas that end up coming off. We'll see you down the front at the Other Stage in 2020, then.


Circa Waves' new album 'Different Creatures' is out on 10th March via Virgin EMI.