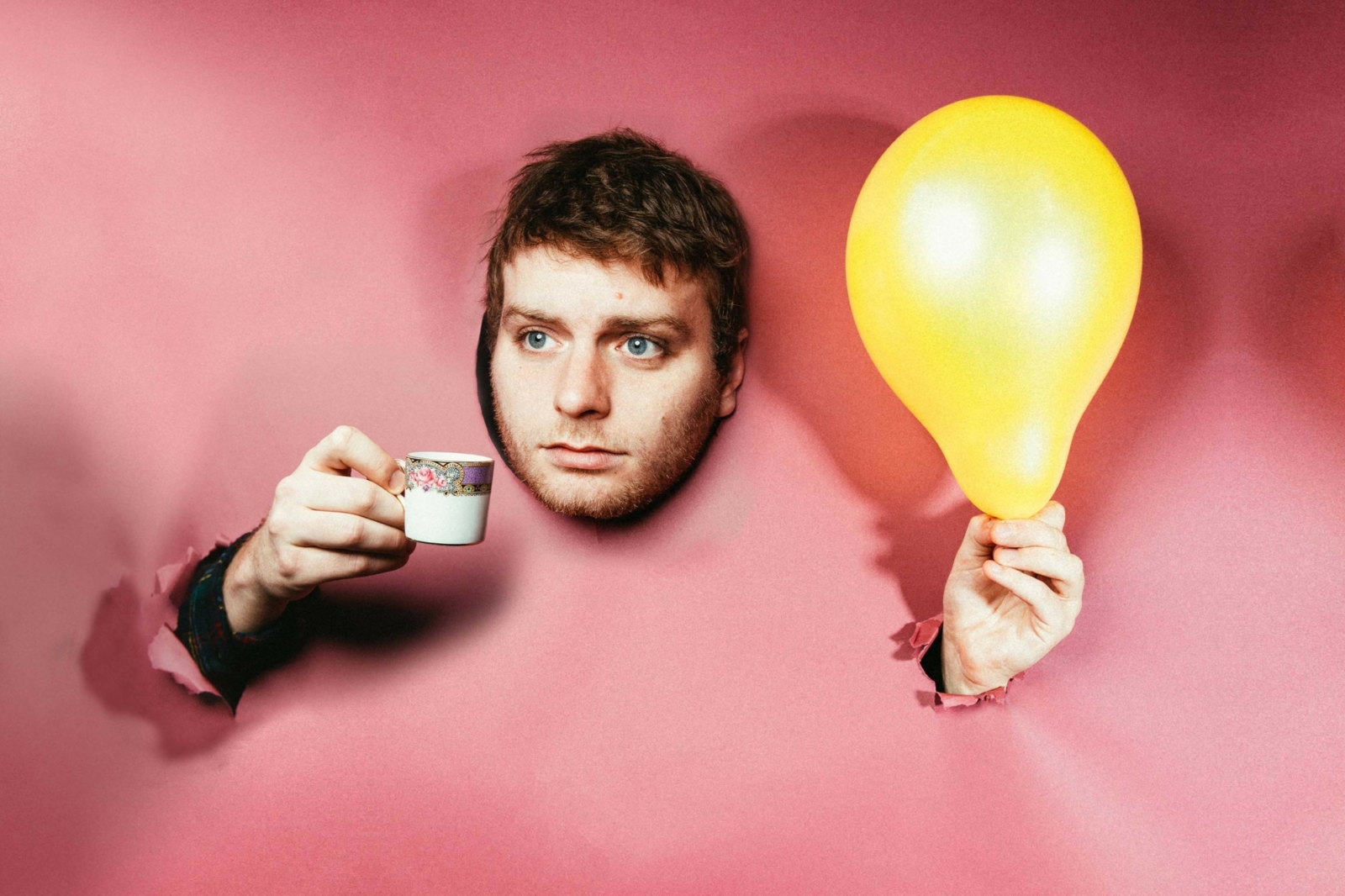 Every dog has its day: Mac DeMarco
With new album 'This Old Dog' and an ever-growing audience, Mac's entering 2017 with a changing set of priorities.
While Charli XCX may have her 'Angels' and Lady Gaga her 'Little Monsters', in the indie world, there are few artists with as loyal a tribe of fans as Mac DeMarco. Since the Canadian broke through with second album '2' in 2012, his uniquely charming mix of doe-eyed crooning and goofball japes has landed him an increasingly large and adoring group of acolytes (Little Macs, perhaps?). And tonight, rounding off a brief trip to the UK with a last minute, super sweaty, super sold out show at revamped Holloway boozer Nambucca, the Little Macs are out in full force. One fan has even flown all the way over from Italy - sans ticket - in the hope that someone will take pity and let him in. Mac does. Others shout out proclamations of love to Mac's absent mother Agnes as he plays. Everyone here is universal in their word for word knowledge of the DeMarco back catalogue.
Though most artists will profess their love for these kind of intimate gigs - while secretly balking at the prospect of having to slum it back in a 2x2m dressing room - this is clearly the kind of shit Mac lives for. Rewind 30 hours, however, and, sat in a coffee shop a few miles down the road, he's talking about the complete opposite: namely that this year, with forthcoming third album 'This Old Dog' in tow, the unassuming star will make the leap to festival headliner status, topping the bill at End of the Road alongside Father John Misty. It's a big deal. The kind of deal that most artists would wait a lifetime for, but Mac… well, to be honest, Mac didn't even realise it was happening. "We're headlining?!," he asks, sipping a black coffee and looking surprised. "I didn't know that, but that's really cool."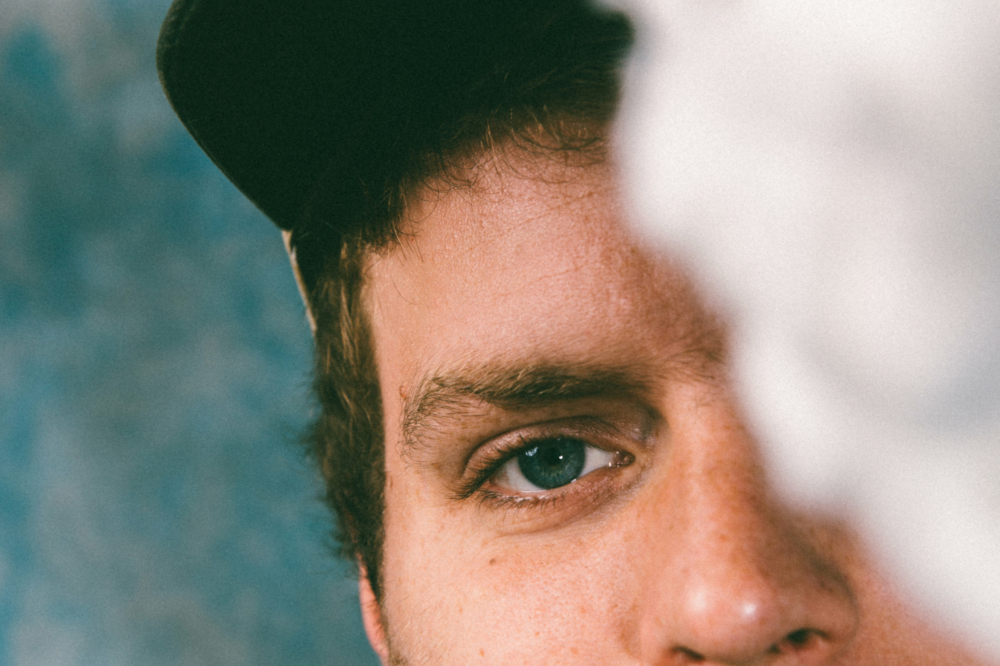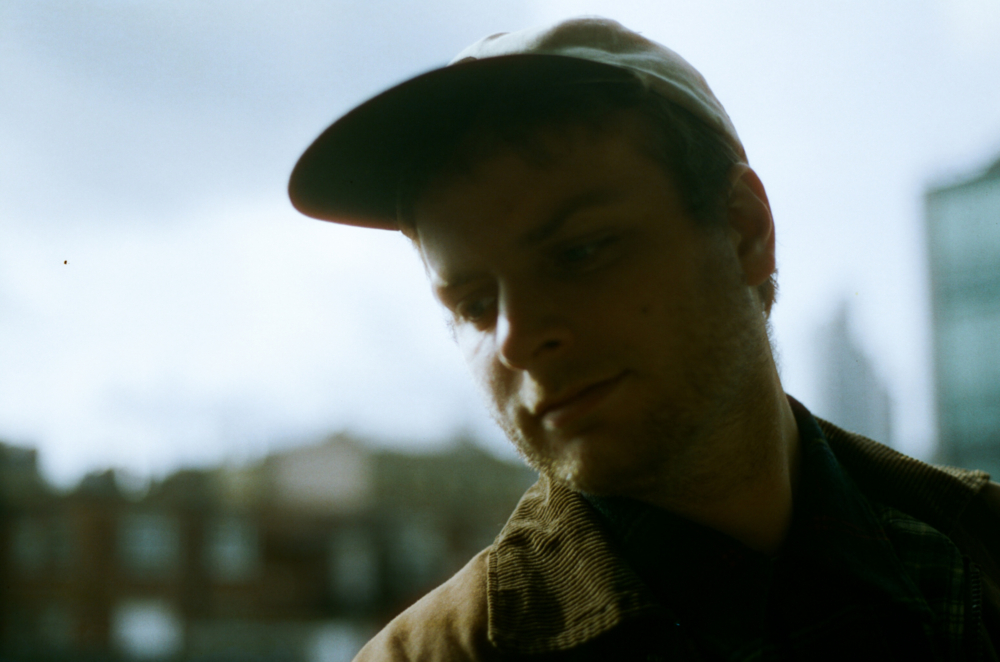 "
Even when I haven't put anything out in a year, I come back and the venue is twice the size regardless.
— Mac DeMarco
A laid-back reaction, perhaps, but big crowds and statement performances aren't really the singer's thing. He enthusiastically bigs up his friends who run the event, their hospitality and the tenacious British festival mentality ("People go to it knowing it's going to be so muddy and fucked but they don't give a damn. They're together, they're getting covered in mud and they're gonna have a good time. That's so sick," he enthuses), but as for being the big star at the top of the tree? He could take it or leave it. "Fuck that," Mac states. "I'm already pissed off at the size rooms we're playing now!" he laughs when questioned about the very realistic possibility of soon becoming the kind of act that could casually whip out a 10k capacity Alexandra Palace show on his next live trip. "I love playing to all those people," he adds, "but even when I haven't put anything out in a year, I come back and the venue is twice the size regardless," Mac continues, visibly baffled by his own success. "I'm like, 'I'm not even doing anything to make this happen?!' It's very weird."

From the fart jokes and dopey humour that litters his onstage chat, to the familiar way in which he introduces girlfriend Keira to the Nambucca crowd, Mac is the kind of anti-star that despite (or perhaps because of) his unawareness, the world has taken to its heart. On last album 'Another One', final track 'My House by the Water' signed off by stating Mac's address and telling people to come over and stop round for a coffee. A bold move. In the two years between the album's 2014 release and his recent move to LA, more than 3,000 people took him up on the offer, coming by for a glimpse of the man himself or even just to sit on his porch while he was frequently on tour. It wasn't necessarily the reason for his relocation per se, but it's clear it didn't hurt in terms of spurring him on. "I don't regret it, it was a cool idea and we never had any problems. Everyone was nice. But regardless of whether or not I thought it was ok, my roommates and my girlfriend weren't so pleased…" he admits.

Last year, however, he took the plunge, left New York and bought a place in LA. Following a slight creative wobble it meant that, for the first time, there was a dislocation between writing the songs that would form the record and putting them to tape. "I wrote about 12 or 14 songs in a week and a half in New York in March of 2016, and as I was going to start making the record, I was like 'Ah, I just don't feel like doing this for some reason,'" he ponders. "I'd already done a couple of records in that bedroom, I wasn't vibing and I couldn't focus," he explains. "So we went back out on tour for most of the summer, then we moved and it took a couple more months to get settled. In November I had to start thinking about it again, but it's weird coming back to songs. I'd re-record them and try and make them into this big thing, and then I'd listen back to it and think it was so stupid. So [in the end] most of the tracks were just the original demos, because they felt the most right or the most real."


"
I don't wanna sit and drink 40 beers every night and fall asleep face down on the floor anymore.
— Mac DeMarco
The result is the singer's most stripped back and intimate album yet. Recorded largely on acoustic guitar, it finds one of indie's most naturally romantic raconteurs pinning his heart ever firmer to his sleeve. From the title track, a lilting, softly-plucked ode to the continuing endurance of love, to 80-second interlude 'Sister' – a "sweet little 'I Love You' to my 'sis" - 'This Old Dog' is tender to the core. "On [debut EP] 'Rock 'n' Roll Nightclub' I tried to write more in character, but I'm writing these songs as a reflection," he explains. "When I'm at home it's the only time I have to think about my life and the way I'm feeling, and all I can really write about is myself. I don't really know much about anything else," he shrugs. It all ends on the warped, woozy and heart-wrenchingly affective 'Watching Him Fade Away': easily the rawest thing Mac's penned to date. "My dad got really sick this year. I don't really know the guy very well and that song was my 'see you later'. But somehow he got better, which was… That was very strange," he admits. "I thought he'd probably never hear these songs, and that was my way of coping with it, but now he's probably gonna hear all of them. Maybe it'll make him smarten up. We'll see. It's a bizarre situation for me to be in now." Would he have included them had he known he'd be in this position now? He pauses. "I'm not sure, I'm really not sure…"

See, while DeMarco might be best known as the lol-a-minute comedy guy, Mac IRL is a more measured character than you might expect. Clad in trademark grubby baseball cap and nondescript jacket, he's prone to breaking into accents and dishing up cartoony character 'bits' but, for the most part, he's a pretty calm conversationalist. It may have something to do with the intense, two-day press junket he's been on since landing in the UK, but you get the sense that the singer's veering towards a more, dare we say it… mature path in general? "I hope not!" he balks, at the mention of the 'M' word, but then concedes that "the allure of some things [we did] when we started has gone." "I love touring and I love playing shows, but I don't wanna sit and drink 40 beers every night and fall asleep face down on the floor anymore," he shrugs. "For some reason, that lost its fun."

Still only aged 26, Mac's lived the majority of his adult life on the road, in a position where "it's your job" to be a professional party monster. Give a 21-year-old the keys to the kingdom – or at least the booze cupboard – and it's to be expected that they'll indulge. But three studio albums (plus a couple of sizeable EPs) in, the singer seems ready to reshuffle his priorities. "It's funny going on tour so much. With the party and the show and seeing a new city, sometimes the music part takes the backseat," he concedes. "Whereas now it feels like it's right back at the front." The view from the front, however, might be a little different from what you'd expect.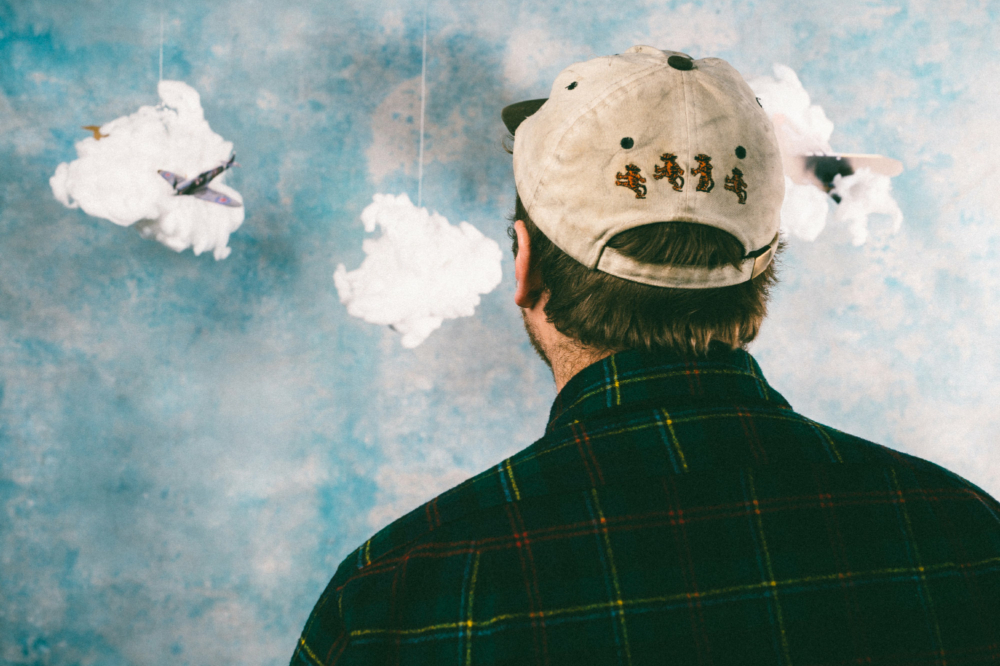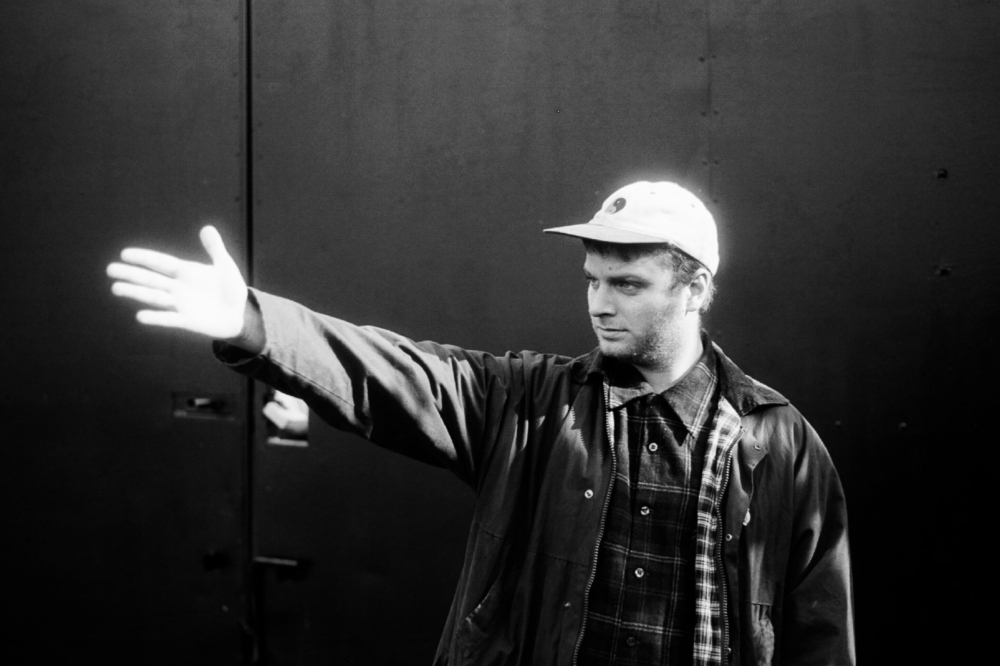 The release of 'This Old Dog' this month sees Mac finishing up his current record deal with Captured Tracks. While not implying he'll leave the homestead, it's clear at least that he sees the record as closing a certain chapter of his career. "This record, 'Salad Days' and '2' feel like a nice little trifecta. This is the last record I have on contract with my record label, so it feels like the end of a lot of things. I'm not saying I'm gonna become an EDM DJ or anything, but I feel like I can go wherever I want from here," he says. "The funny thing about making this record is that [it's shown me that] electric guitar is not really where I'm at right now at all. I listen to some acoustic music, but I listen to a lot of lyric-less or even ambient music – a lot of Japanese synthesiser stuff and video game music from when I was a kid. I'm not saying I'm gonna go down that path either, but it feels like there's this thing here that's been completed, so now I can do something that truly feels different to me."

As the poster boy for a certain strain of plaid shirted, slapstick slackerdom, the idea of Mac ditching the strings and soundtracking Mariokart 2k18 might strike fear into the hearts of many. Then again, those Mac-olytes will come round; whether crooning lovelorn refrains or dishing up J-Pop-indebted nuggets, the man at the middle will still be the same guy who'll invite you round for a coffee. "I remember when I was a kid, I could never really get into any contemporary bands at the time because they just felt too out of reach and too cool," Mac says. "So, for me, the whole thing is that people should be involved," he says, grinning that famously gap-toothed grin. "I'm just trying to keep it real and keep happy in myself. If it keeps going this way then great, if things crash and burn then that's also fine. At the moment, it feels like I'm walking into the abyss. It's a confusing time… but it's cool."

Laid back as ever, Mac's stepping into the next stage of his career with the same easy going attitude that he steps onto every stage with. That casual festival headline set? It'll probably be cool, too. He's decided to leave his new address off this record, though. It's one small step for Mac, but maybe that's enough maturity for now.

'This Old Dog' is out 5th May via Captured Tracks.