Interview
YOWL-ing at the moon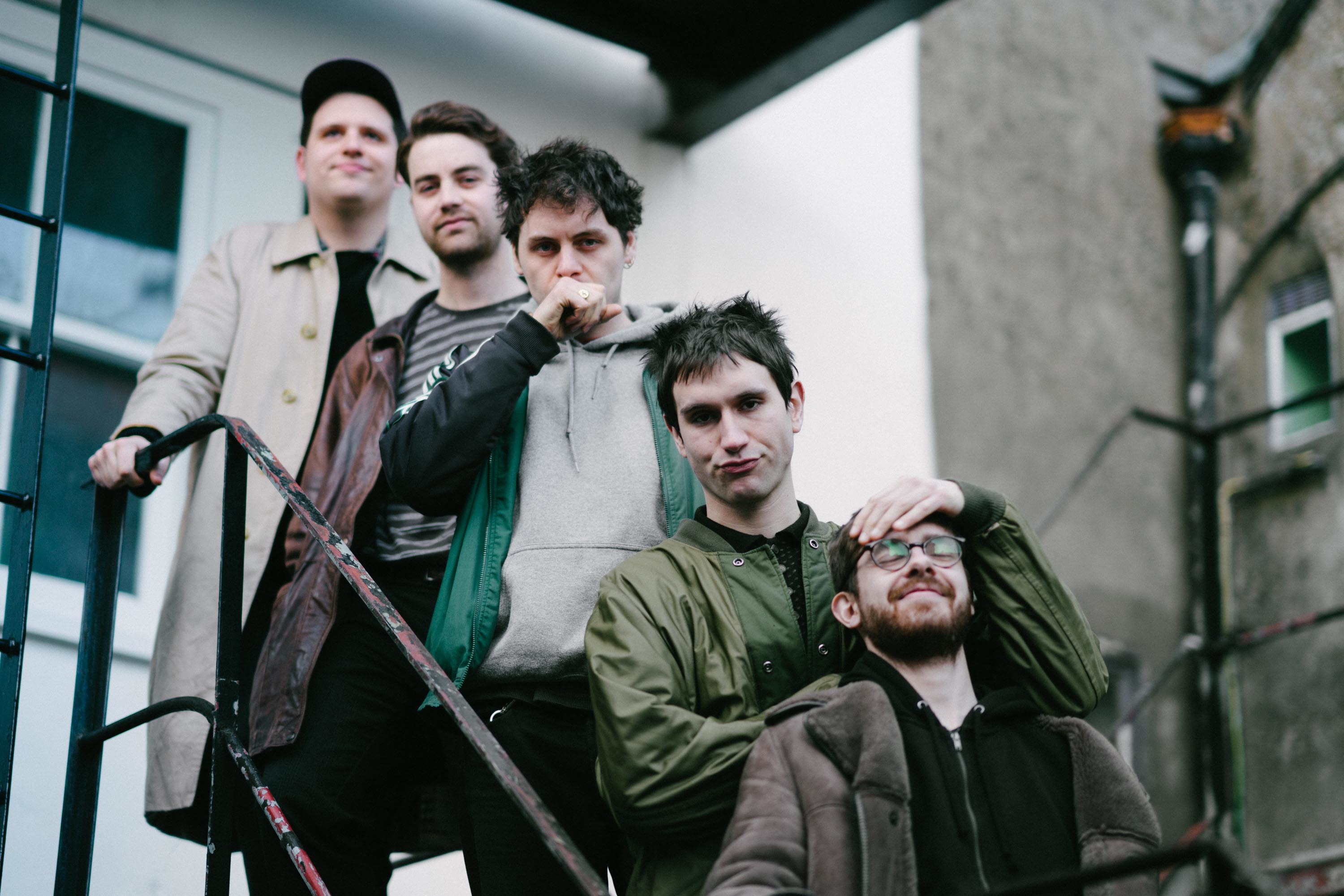 These Londoners are proving there's value in being young and pissed off.
"I'm a bit knackered mate." These are the first words from YOWL frontman Gabriel Byrde on showing up to be interviewed. You can't exactly blame him. He's been slogging at his day job from six in the morning through to the early evening, just like any other day. But it's this reality of the grind that's integral to the sense of resentment driving his band's ravaged, poetic and pissed-off rock. YOWL reflect London's mundane commutes, endless shifts and expensive rents.
The band have been buzzy since the release of debut EP 'Before The Sleep Sets In' last year. Their blatant discontent has resonated with young crowds across the UK, a feeling punched home in snarling, rough-edged songs like 'Saturday Drag', which deals with doctors, valium and depression.
Now there's a batch of new songs in the works. "We had a pretty heavy gig season earlier on in the year, so we're trying to freshen things up a little bit. "We're excited to get some new stuff out now and will be recording next year." The material is a product of a time and place," he says. "There's definitely a dissatisfaction. I wouldn't say that our songs were polemic, they're not protest songs. But there's definitely an element of us just wanting to complain."
Their creative fuel comes from the sinister side of London. Gabriel tries to narrow it down: "There's a lot of things, there's the anxiety of the social aspects of living in London. The fact that you can never shut down and get away from it. You're stuck in this bustling city life which is great, but also a worry at the same time." He groans. "It becomes suffocating when you're trying to juggle so many different projects." They strike a chord with those who share the same plight, and the band have noticed this too. "What I've realised most is that I don't think we speak for people, but we've been writing about our own dissatisfaction and people have latched onto that. When we play live, everyone can really get on board with it."
"I wouldn't say that our songs were polemic, they're not protest songs."
— Gabriel Byrde
The city is a blessing as much as a curse though, packed with bands in the same position eager to give each other a hand. "I think there's a willingness among bands who are at a similar level to us, to give each other a leg up. People all want to see each other do well." This idea of musicians simply wanting to have fun together creates a community that YOWL are currently enjoying. "'Community' is definitely the word I'd use," he says. "I think there are bands that don't get mentioned in London who are as much as a part of this thing as everyone else is. You see the same faces day in day out working towards a common goal."
"To a certain degree I feel like everyone bounces off of each other," he continues. "I can't pinpoint the family tree but there definitely is a common thread." YOWL are speaking on behalf of those of us stuck in apartments the size of wardrobes, and they've got the snarl to back it all up.
Taken from the November 2017 issue of DIY, out now. Read online or subscribe below.