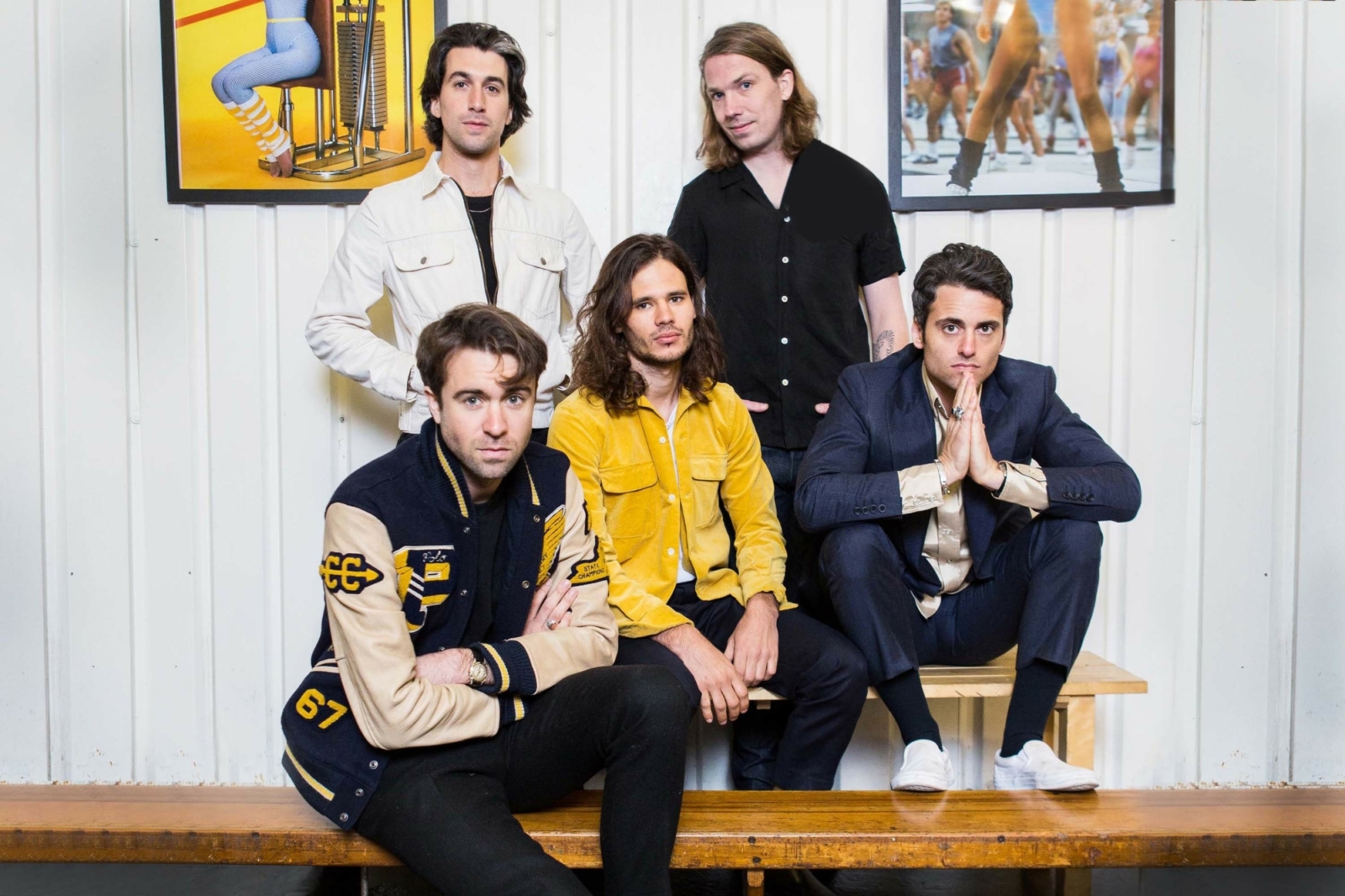 Playing For Keeps: The Vaccines
The Vaccines are on a journey. Of reconnection, refinement and reaching for the peak of their bare-knuckle rock'n'roll powers. On fourth album 'Combat Sports', they're inching closer than ever.
Of all the frontmen out there – a niche breed, prone to self-reflection at the best of times – Justin Young must rank in the upper percentiles of hyper-self-awareness. Sitting in the corner of a cafe with guitarist Freddie Cowan, compulsively unbuttoning and re-buttoning a now-customary varsity jacket as we wind down from an intense hour of conversation surrounding the build up and eventual birth of The Vaccines' fourth album 'Combat Sports', the singer is fretting whether he's made his point clearly.
"It's difficult when you make two indie rock records and then you make one that's more loosely like that, and then you [return to it]. It could be construed as regressive, but it doesn't feel like that to me at all," he stresses. "I'm still trying to figure out how to get it across, because I hate that narrative we've all read a million times of a band rediscovering who they are. I read enough of other people's interviews to realise how awful it is when people talk about 'getting back in the room and getting back to basics'. We weren't trying to go back and make 'What Did You Expect…' all over again. 'Combat Sports' is absolutely not one of those records."
It would, indeed, be easy to thrust this narrative onto the band. Having released a more out-of-the-box third album in 2015's 'English Graffiti', lost a member (drummer Pete Robertson), gained two more (replacement Yoann Intonti and keyboardist Tim Lanham now complete the line-up alongside original bassist Arni Arnason), pushed back the ETA of their newie by a full year and then re-emerged with a record that summons the passion and energy of their 2011 sea-changing debut, it's almost the classic story of a band "rediscovering themselves" or any other number of stock phrases that the singer vocally hates.
But, like most things associated with The Vaccines – be that music, attitude or trajectory – the story under the surface is a lot more nuanced than it may first appear. Theirs is a tale of losing sight of your identity and then evolving into its next incarnation, and of finally getting to grips with what made them so damn exciting all along. As Justin puts it, "It's funny because the journey we've gone on to sound like The Vaccines has been a long and winding road." It did, however, start off at what could easily have become a dead end.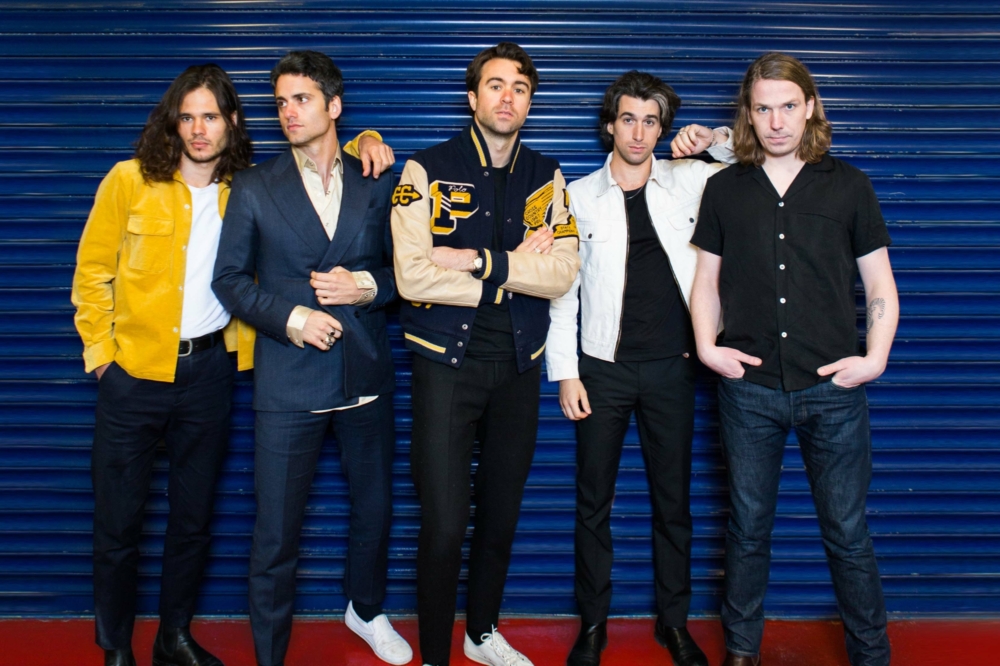 "
I long to be polarising because you know you're doing something right.
— Justin Young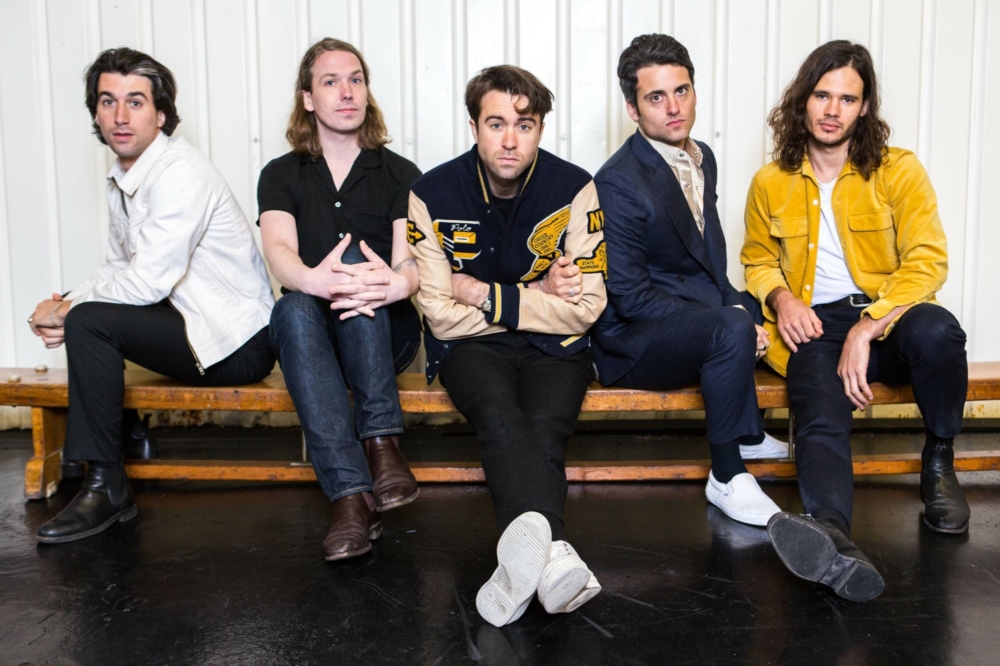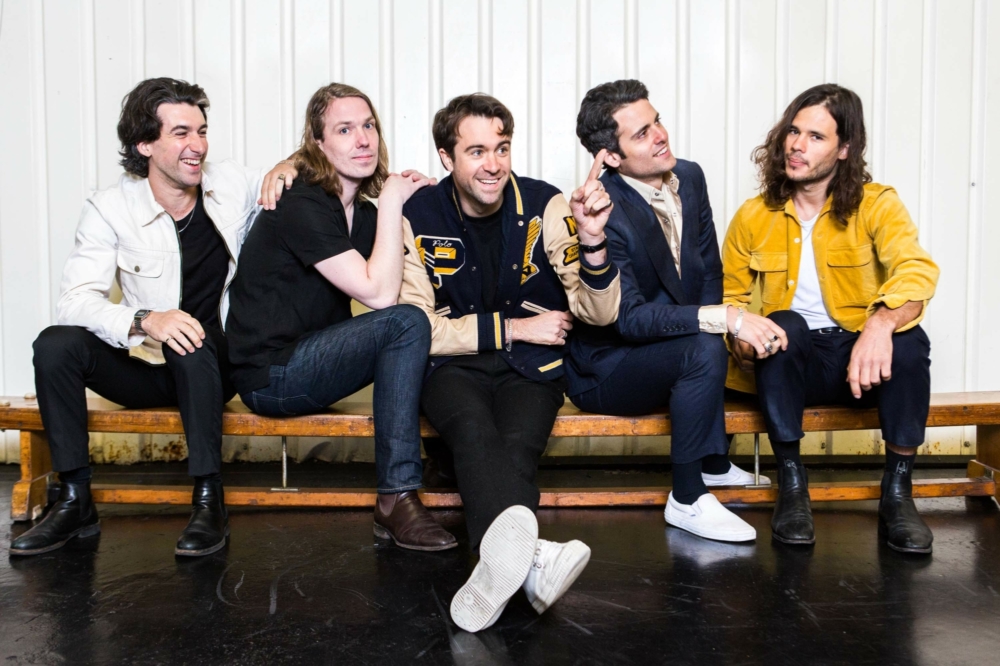 Cut to early 2016, shortly after the release of 'English Graffiti', when the then-quartet were heading back into the ring to try and work on what would come next. "We regrouped, went to Arni's studio and were just tearing our hair out," begins Freddie. "To be more specific, we were finding it hard to hang out as a four-piece and our energy reserves were drained," Justin interjects, bluntly. "There wasn't really any positive personal creative energy for fuelling the project. It was a low point. I always knew Pete would be the first to go, but I wasn't expecting it." A flicker of humour crosses his face. "I think one of the reasons he quit was because there weren't enough seats in Arni's studio, there was only room for us to be a three-piece. You'd get there last and be like, 'I guess I'm standing up for the day'…"

As well as the seating plan, The Vaccines had also been frustrating themselves in other ways. Having recorded their previous album without gigging its wares beforehand, the band wound up with a record that didn't really work live. "There were only about three or four songs that we could do justice to and it really felt like we were cheating ourselves, the fact that we'd spent three years making this record and then we only had a few songs that we could play at Brixton Academy or Reading & Leeds' main stage because the others didn't make sense," says Justin. Now, although they maintain that they're proud of 'English Graffiti', the pair admit that it maybe suffered slightly from having a point to prove.

"I guess we deviated," he nods. "We needed to prove to ourselves and other people that we could make a record that wasn't just three chord, plug in and play. Because we came up under the microscope, the negative voices were perhaps louder than they would have been if we'd come up slowly and through different means. Off the back of the first album, there definitely was maybe a process of appeasement where we were like, 'we'll show you' and we perhaps forgot about the idiosyncrasies that make us 'us'."


"
It's like having three brothers who share a bedroom and are absolute dicks to each other all the time.
— Freddie Cowan
Having been thrust under the spotlight almost from the word go (their debut London show at the now-defunct Flowerpot back in 2010 famously saw queues snaking down the road, while debut single 'Wreckin' Bar (Ra Ra Ra)' was immediately named Radio 1's Hottest Record In The World), this idea of being almost blind to their own attributes for a long time keeps cropping up. "We took those idiosyncrasies for granted, those elements that made us who we were," says Freddie. "The irony is that everyone else was recognising those things, but you don't see them yourself." "'Be charismatic! Be brilliant!'," barks Justin, mimicking those early voices around him. "I think it's a really interesting thing, coming to terms with the kind of artist that you are and then falling in love with the kind of artist that you are." "It's difficult to do that as a group unless you're doing that as people though," notes Freddie. "You've got to learn to like yourself first…"

In mid-2016, around the time of Pete's departure, it seems they hadn't quite reached that point yet. As a band, the pair admit they were "headed for a brick wall". "We were incredibly lost. I remember bringing in songs which I guess I thought were pretty good, but no-one having the first fucking clue how we were going to arrange them and record them and what a Vaccines song sounded like anymore. Our heads were in a spin," says Justin. "As sick as it sounds, and I was obviously really sad, Pete leaving was a way out. It forced us to look in the mirror."

At a creative and inter-personal nadir, the then-trio gained an injection of new energy in the form of replacement drummer Yoann and touring-turned-permanent-member Tim. "It's a bit like having three brothers who share a bedroom and are absolute dicks to each other all the time, and then you get some exchange students come to stay. Some fresh blood and people start behaving a bit better," theorises Freddie. "To make the kind of record we wanted to make, we had to get in a room with each other for a year or 18 months, and we would have struggled to survive each other without that. Through becoming great friends with them, we've become great friends with each other again."

Musically, however, they were still out at sea. Having set out "to make an FM pop record. Something like The Cars, Todd Rundgren, Big Star – that was the mission statement," the band initially began drawing up a list of pop producers to work with. "We did two songs with Patrick [Wimberly] from Chairlift. He's super pop in his production and he's amazing but it just lacked any identity," explains Justin. "The songs we did with him could have been any band and the songs we were doing ourselves for 18 months could have been any band: I'm sure you could have played a lot of them to some of our biggest fans and they wouldn't have known it was us." He continues, "I won't name any names, but three or four producers on our list said 'I love the band but this doesn't sound like the band, so I'm very confused'. That was when we thought, well what the fuck do we sound like? Who are we? And obviously that was up to us."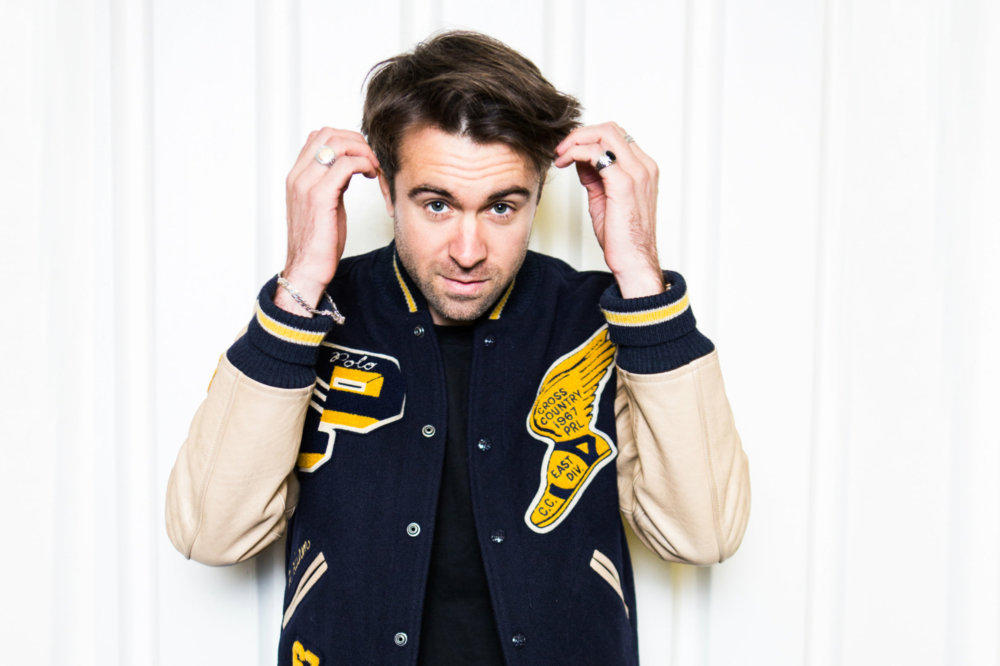 "
We thought, what the fuck do we sound like? Who are we? And that was up to us to figure out.
— Justin Young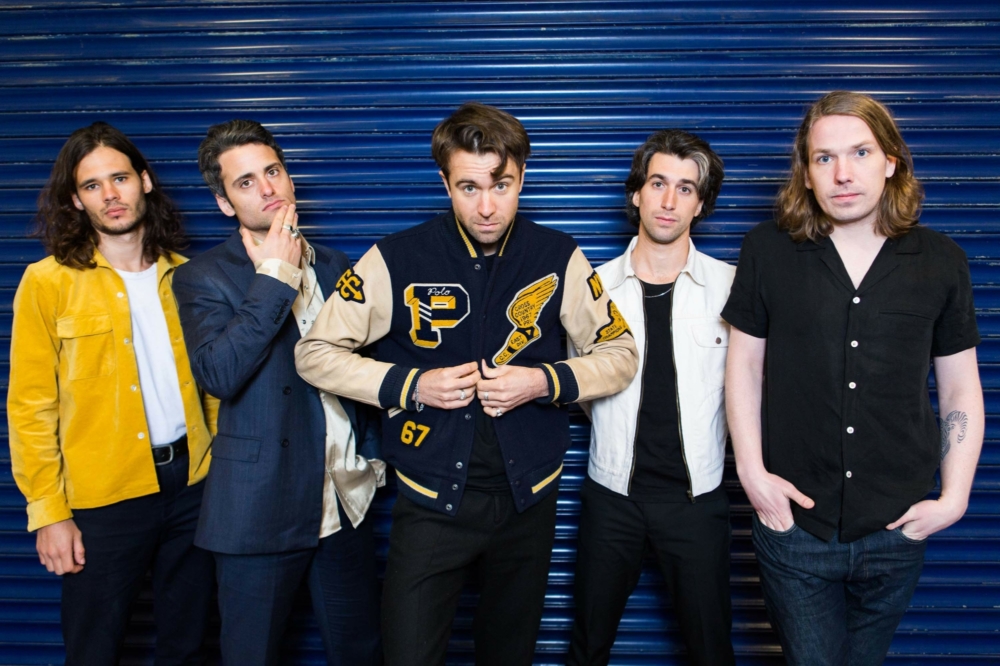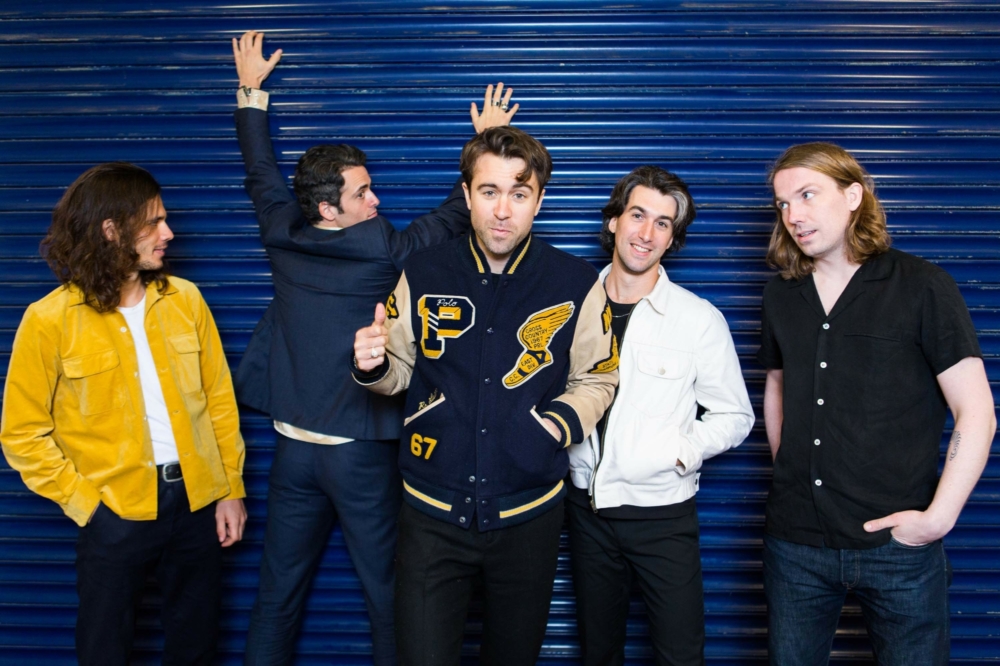 The process of working that out, like everything here, has a more straightforward answer and an underlying one. More tangibly, they agree the tide really turned when they were eventually convinced to work with Sheffield-based producer Ross Orton (production partner of Pulp's Steve Mackey). "He said, 'You're not boys anymore, you're men. You need to make a record that reflects that'. Just give them hell. Be confident in who you are and what you do and be unapologetic about that," remembers Justin. But it was a case of grappling with his own identity as a songwriter that really enabled the singer to step up to the plate.

Justin Young has always been a tricky character to pin down. When The Vaccines first emerged, they were heralded and slated in equal measure for their purposefully simple offerings: sub-three minute, three-chord wallopers with choruses designed to be yelled along to with your mates. But the singer is far from your average lad. Acutely aware of his own persona, with a tendency to throw your own questions back at you ("Why do you think we're still successful?"), you could be forgiven for thinking his anthemic style calculated except – as he found out himself – that shit just doesn't work.

"We've always wanted to be a big band and I've always wanted to write big songs, but I think in doing that I tried to write universal songs that were maybe a little beige," he recalls of the initial, scrapped material he penned for the record. "When Leonard Cohen died that was a really big watershed moment on this record for me because I ended up listening to him loads and finding him so intelligent and funny and sexy and really simple but clever. I thought, I can be cynical and mean and funny and astute conversationally as a person, so why am I being so bland as a lyricist? I think I am quite a dark soul underneath it all, so I don't know why I wouldn't use music to exorcise some of those demons?

"I think I still surprise people socially. I think they might think I'm a bit more bullish or knuckle-dragging, not as conscientious…" he muses. "It used to keep me awake at night, all that kind of stuff. But now I think back and I'm so proud that people were even talking about us. I almost long to be that polarising because you know you're doing something right." He grins, wolfishly: "Don't read it, weigh it."

It's this Justin - the cheeky, confident, playful singer, who penned a strangely euphoric song about ill-advised shagging (2011's 'Post-Break Up Sex'), who comes to the table on 'Combat Sports'. At one moment he's battling a girl who "makes [his] head feel like a nightclub" against hammering, claustrophobic guitars, the next he's crooning saucily to "'suffocate [him] in between your thighs" on 'Young American' ("I had to walk out of the room when I played my mum that one…"). They're almost universally tales of love and lust, lost and found – as they always are with The Vaccines – but they fizz with a distinctive point of view that goes beyond just another tale of girl-meets-boy and, crucially, they sound big and vibrant and ready to take on the world.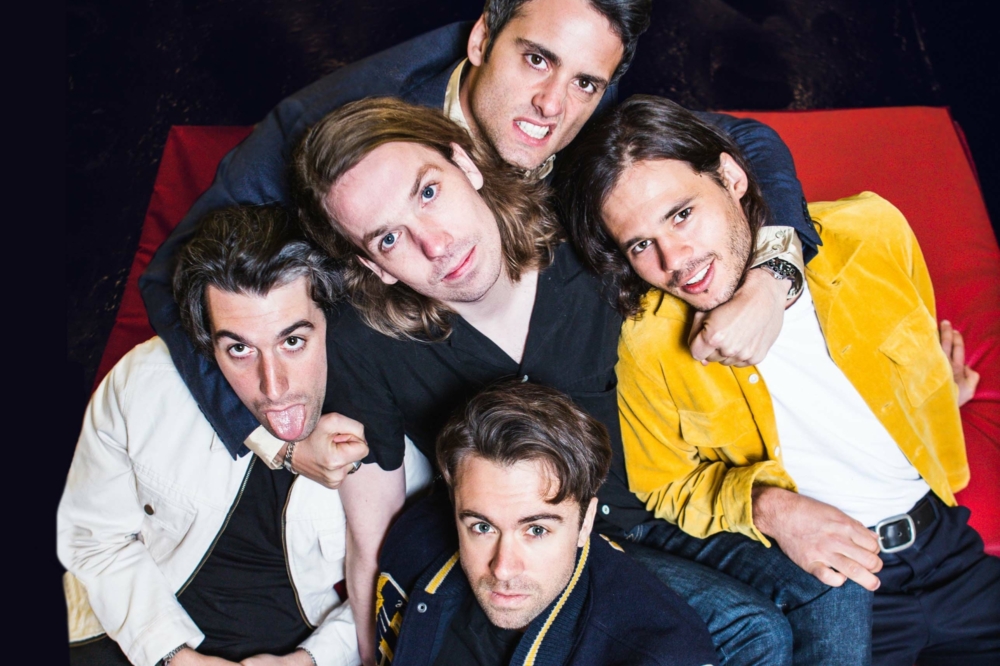 "
It's an interesting thing, coming to terms with the kind of artist that you are and then falling in love with the kind of artist that you are.
— Justin Young
"I think by being intentionally universal you can often come across as bland and insincere, so by being as personal as possible then hopefully it's a voice people will relate to and understand," he nods. "It's me laid bare, stripped back emotionally."

Getting to this point has been a rocky road. While 'Combat Sports' is ostensibly titled after a minor studio punch up between the singer and guitarist, Justin and Freddie both agree it's more an analogy for life in general. "'Combat Sports' is much more about friendship and love and mental health and the constant battle that goes on inside your head. It's the human condition, rather than the story of a band on their fourth record," Justin explains.

Unsurprisingly given the giddy highs and self-confessed lows of being in one of this decade's most successful British bands, The Vaccines' internal combat may be more rife than most - "I think myself, Freddie and Arni all know each other well enough to know we're all fighting some pretty big demons…" he admits. But as they near the next stage of the journey, 'Combat Sports' is the sound of a band wrangling and getting to grips with exactly what made them great all along.

"What's at the spine of our band is that it doesn't have to be a fast song, it doesn't have to be a simple song, it has to be my lyrics and the tone of my voice with whoever it is hitting the drums fucking hard and Freddie bleeding on his fretboard. Euphoria as well: all our best songs are euphoric which is something I didn't realise for a long time. I thought they were all catchy, but they're all euphoric and actually that's quite a different thing. That's what makes us who we are and that's at our core," says Justin firmly.

"So, what makes you keep wanting to get back on the horse?" we ask. He grins. "I'm still obsessed with being in a band. I live for it. It's the best rollercoaster ride on the fucking planet."


The Vaccines' new album 'Combat Sports' is out 30th March via Columbia.