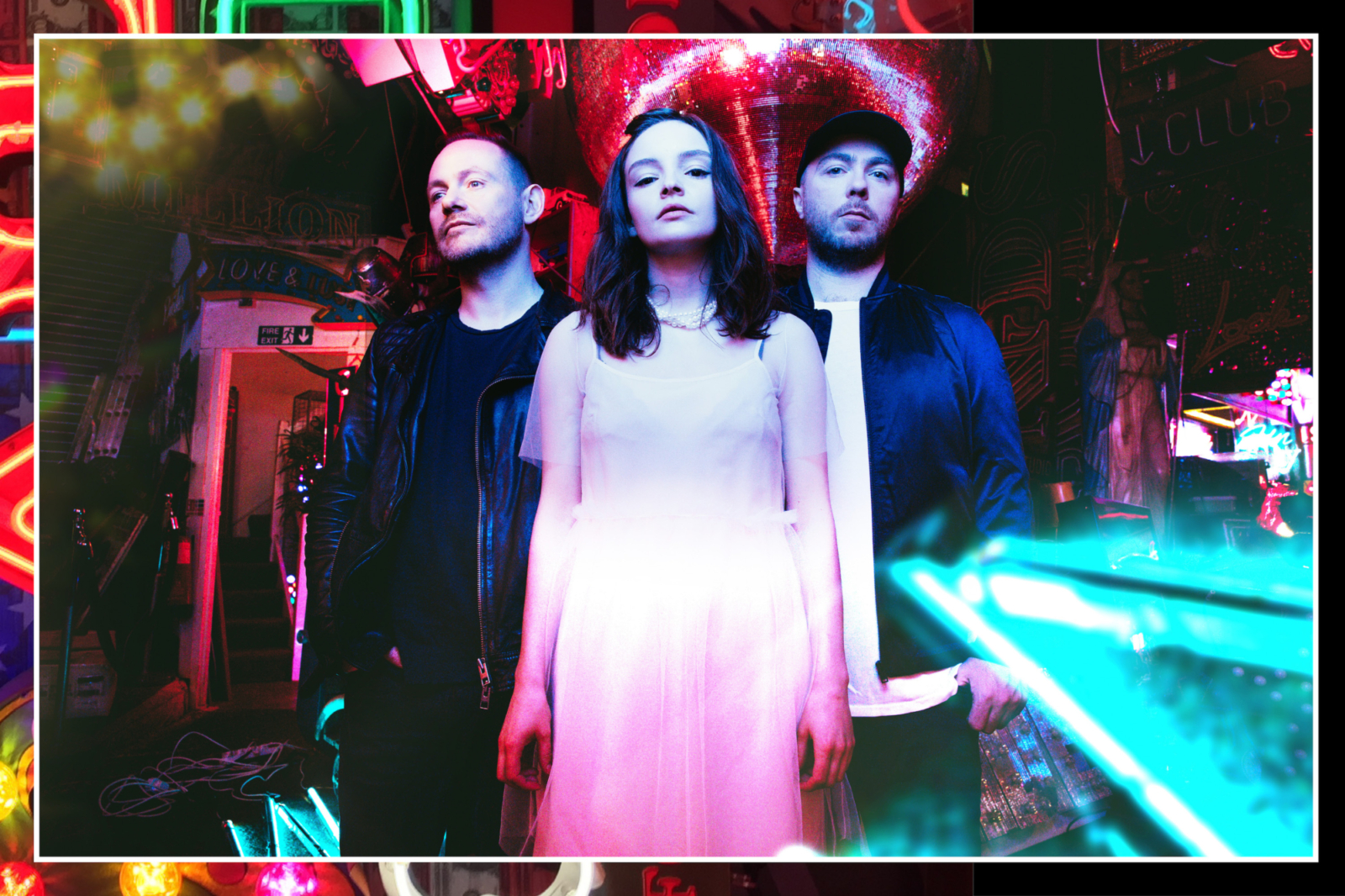 Never say die: Chvrches
Moving Stateside for album three, opening their doors to collaborators for the first time, and ripping up their rulebook in the process, Chvrches' voice is bolder than ever on 'Love is Dead'.
It's an age old cliche: band makes it big, and moves to America. It's one that's true, too, because let's face it, we've heard this story go wrong so many times before. Normally, it involves a wide-eyed band on the up plus a world famous producer, multiplied by a stint hanging out with the palm trees in Los Angeles, a spiritual experience in Joshua Tree, a swanky residence in a second city, and a couple of global megastars sashaying into the studio for feature spots - all equalling a glossy, over-polished record that's baying for the Top 40 at the end of it all. Being one of the oldest fables in music, it's a story that Chvrches were all too cautious about, too. "On paper, Chvrches makes album in LA sounds terrible," concedes Lauren Mayberry today.
Unlike like many of their predecessors - too distracted by infinity pools and sweeping skyline views to notice the sterility setting in - Chvrches were determined to steer their plot in a different direction. You'll be relieved to know that despite creating their third album from their new writing space in New York ("Shoebox is more appropriate," deadpans Iain Cook), teaming up with pop production powerhouse Greg Kurstin for a large portion of the record, and having their faces plastered across Times Square during one especially surreal moment of proceedings, the trio haven't lost sight of their core.
"That was a high moment!" remarks Martin Doherty, revisiting the surreal time that the band found themselves on NYC's most infamous wall of adverts. "It wasn't expected of anyone from Faifley. There's nothing wrong with taking a wee bit of pride, but then let's move on!" he adds. "You don't grow up in Glasgow with airs and graces. You don't get away with it. You can't come through Glasgow - playing local shows, even - with ideas above your station. I guess that is armour. You set all of that stuff really early on in the background."
Instead, Chvrches' Stateside adventures came from a different place; a hunger to broaden their horizons. Teaming up with Matt Berninger from The National for witchy bop 'My Enemy', and opening up their close-knit trio to a producer for the first time saw the band gladly ripping up their own sacred rulebook, more than happy to be proven wrong. "I'm on the record [in interviews] all over the place saying we would never co-write with anyone," Martin admits, "because I totally believed it at the time." After speed-dating a few producers - with mixed results - the band instantly clicked with Greg. "It's best to date before you get married. Maybe this metaphor extends," he grins, "but it was three albums in before we were willing to sleep with somebody." His bandmates groan, simultaneously.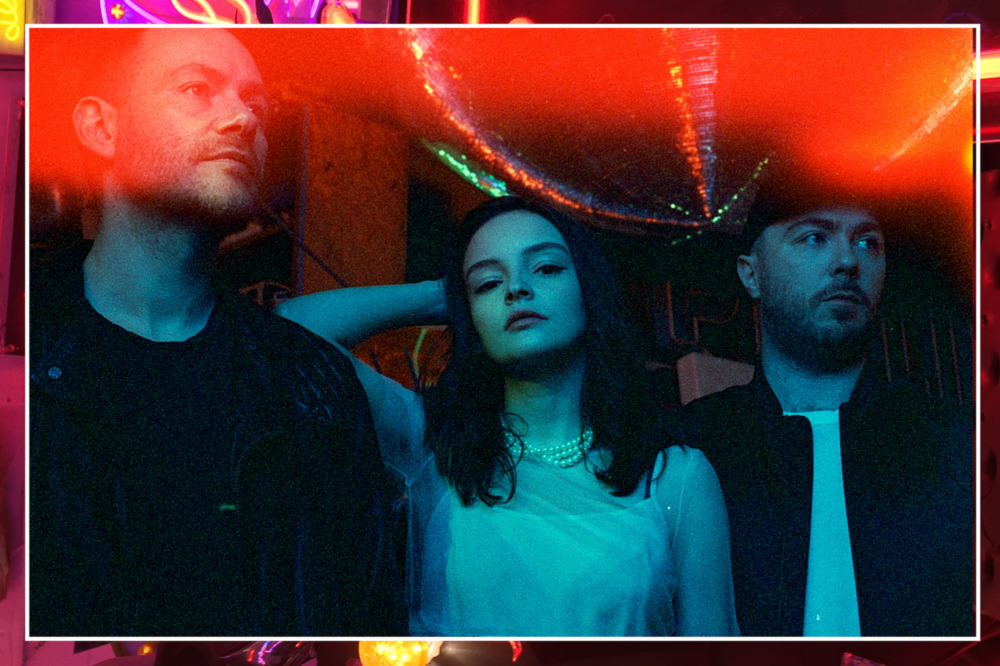 "
On paper, 'Chvrches makes album in L.A.' sounds terrible.
— Lauren Mayberry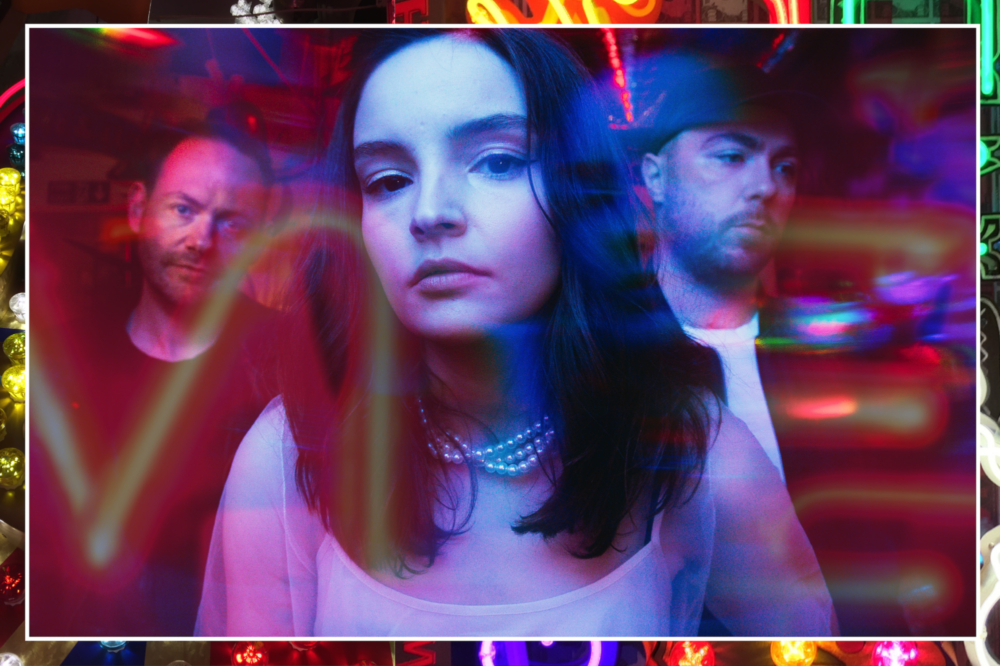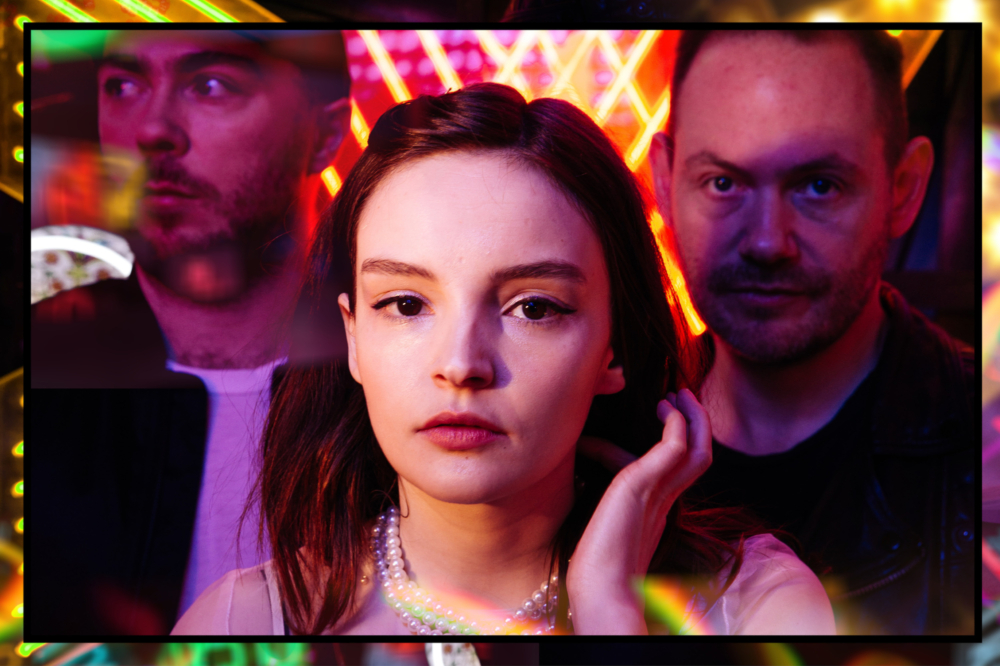 "It feels like this was a good time to cast the net out a little wider and start to invite other people into the process," Iain adds with admirable composure. "We've made two albums ['The Bones of What You Believe' and 'Every Open Eye'] together, and it doesn't matter where we are, or who we're in a room with, that identity is really concrete. We've forged that on our own."
"We had to build those foundations so that we know inside and out what we wanted to do," Lauren concludes. "I want us to be the ones who set the agenda."
With divisions deepening across the world, the band agree, now also feels like a fitting time to build bridges with other artists to foster positivity in numbers. To cite one prime example, Chvrches first got to know collaborator Matt Berninger properly through working together on the healthcare benefit compilation '7-Inches for Planned Parenthood'. "It's nice, if you're feeling helpless in these current times, to be like, well, how do you take that helplessness, and channel it into something good?" Lauren agrees. "That's true here, to an extent."
As for relocating to New York, the band say, changing tact, that shift came about out of necessity. The time felt right for a new challenge. "For me," Lauren explains, "it was about pushing myself out of my comfort zone, on a personal level, but also on a writing level. I felt I'd written everything about living in that city [Glasgow] at that time that I could. You don't want to keep writing the same thing again and again, and I felt like I might be in danger of that. I had to go somewhere else other than my kitchen table."
"
You don't grow up in Glasgow with airs and graces.
— Martin Doherty
The result of all this is 'Love Is Dead' - a monstrously massive third record which marries Chvrches' biggest pop moments yet with a saltier, heavier edge. Addressing the political more explicitly than ever ('Graves' in particular directly addresses an institutionalised lack of empathy that's "leaving bodies in stairwells and washing up on the shore") and elsewhere, refusing to play up to the prescribed gendered role of a "perfect actress playing the princess in distress" (on the anthemic 'Heaven / Hell') Chvrches' heart-filled personally-charged pop takes on an urgent spin. In these times, that feels vital.

"I think you see certain musicians staying quiet because they have the luxury and privilege to do so," Lauren reasons. "A few years ago, you had people saying 'I'm not a feminist, because I don't hate men'. The reason people were able to say that is because they think 'sexism doesn't affect me'. It does, you're mugging yourself off, and you can say that because you've reached a level of privilege, wealth and security where you're safe from that. It's exactly the same now with people refusing to talk about race. Looking back, these kinds of attitudes will seem completely irresponsible. At the end of the day, this is entertainment, it's made up. We're lucky we get to do it. But what kind of person do you want to be when you're doing it?" Lauren asks. "Do you want to sell a hundred more records in a certain place because you kept your mouth shut and played ball? The darkness is where those things fester, and if you don't even attempt to shine a light on it, you're part of the problem."

She's also angered by certain critics insisting that musicians should 'shut up and stick to the music'; especially given the level of sexism that still exists in the music industry itself. Recounting one shitty experience in particular - with a newspaper that Lauren tactfully refrains from naming - it's clear that musicians standing firm on their principles is hugely important. "I remember shaking the phone and giving it the finger. He was like: 'by the time ['Every Open Eye'] comes out… you'll be almost thirty, so will you be taking some time off from the band to think about having children and that aspect of your personal life?' I was like, they're both older than me, you're not asking them that!" she exclaims wearily, gesturing across at Iain and Martin. "In the moment, I was like, you're trying to goad me into saying something; it's either gonna be 'she's a hypocrite, see, she doesn't stand for what she says she stands for'. Or, it'll make me look like an angry, crazy, feminist bitch. So I hung up. 'I'm sorry, I feel like we cut off there." "Click!" Martin interjects, approvingly. "I want to be respectful of people, but I also want to be respected," Lauren says, "I thought, what is this fucking bullshit? If I was in a pub, I wouldn't smack him, but I'd maybe throw a packet of crisps at him."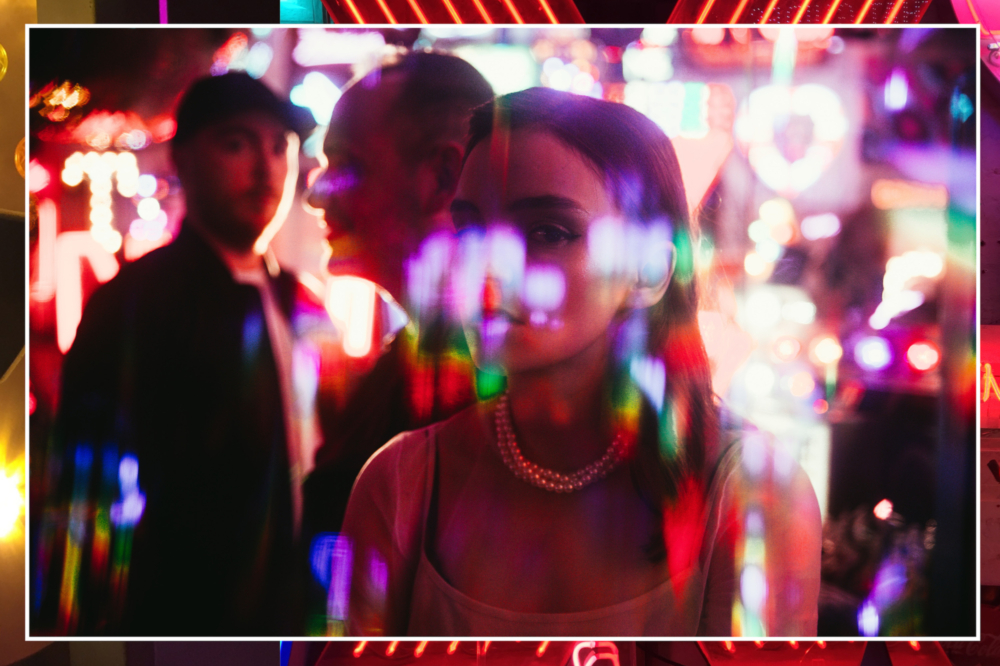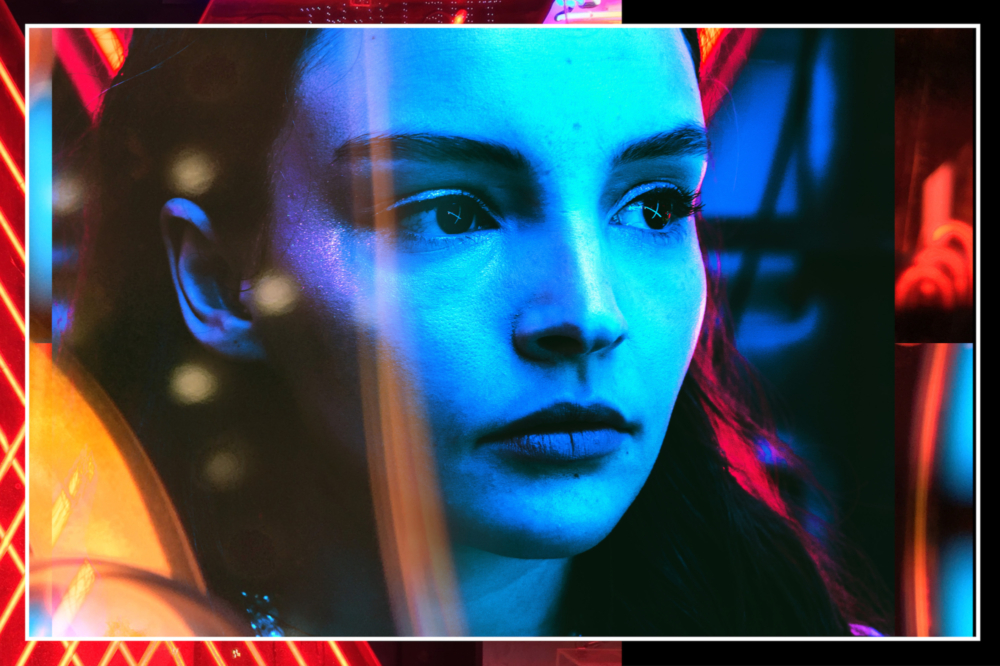 "
I want us to be the ones who set the agenda.
— Lauren Mayberry
"That stay in your lane thing is stupid," she picks up. "What do they think people write songs about? Songs are about feelings and interactions, perceptions, politics, social issues, relationships, all those things. When people say, don't talk about these things, it's none of your business, it's like, where do you think the songs you're listening to come from? It's so funny when people think we're an overly political band, that we're overtly political, militant people. It's just common sense and responsibility."
"I think you should be responsible when you have it," she adds, referring to Chvrches' still-growing platform. "As we've learned from Martin's Harambe comment," Lauren says, prompting knowing grins from Iain and Dok, "when you say one thing in passing it will get taken seriously."
Ah, yes, about that. As the band graduated to Reading & Leeds' gigantic main stage in 2016, making yet another step towards their impending headliner-in-waiting status, Martin - no doubt heady with delirium during one of their biggest milestone moments yet - took the opportunity to pay tribute to that year's biggest accidental meme, dedicating 'Under the Tide' to the internet-famous gorilla. To his surprise, his one off-the-cuff comment - much like his previous remarks about collaboration - was immortalised in print.
"There's nothing more unexpected than seeing a quote like that across the music press when you're hungover," he jokes, two years on. "Chvrches pay tribute to Harambe at Reading & Leeds". I was like, alright, I'll take it."
"I suppose Harambe is symbolic of a lot of other things that we mean the title ['Love Is Dead'] to mean..." Lauren ponders, making a valiant attempt to bring things back around to the music in question. "He marks the death of empathy. There was no empathy for poor Harambe. The record is about lots of frustrations and sadnesses; grief also. There are all these micro-events, chipping away at us. And Harambe. Harambe is one of those things."
While Lauren's Harambe-related musings might be taking the whole thing a little far, it's true that 'Love Is Dead' - less a doomed statement, and more the starting of a wider conversation ("it's a question mark, or an ellipsis," the band say) - is an album that's at once saddened and hopeful. Far from killing off connection once and for all, much of the record turns over past regrets and decisions, pondering instead if that love is worth saving again. "I will always think I'm right, but I always regret the night I told you I would hate you 'til forever," sings Lauren on the glimmering 'Forever', admitting guilt and resolve in a single breath. It's a balancing act that Chvrches have down to a fine art. "Everything we do sonically is about that balance," she nods. "Mixing those two things is in the DNA of the band. That's how we were feeling - conflicted, confused, frustrated - but it doesn't mean you're ready to give up. When I listen to the record, it sounds like we're trying to figure it out. The investigation and trying to get to that point is a bigger part of the journey."
"I'll let you know when I figure it out," she adds with a wry smile.
Swear Jar
At the beginning of this conversation, Martin made us a promise. "We're not supposed to swear in this interview," he said. "This is self-imposed because I seem to swear my way through interviews." We're big fans of a challenge, readers, and so we totted up the number of naughty words on the unedited interview transcript.
Fuck: 10
Shit: 3
The C word: 1
Bitch: 1
'Love Is Dead' is out 25th May via Virgin EMI.