Slap Out Of It
Alex Turner's many looks, ranked
In light of the whirlwind that is Shave-Gate, we trawl through the Arctic Monkey's plethora of styles from across the years and rank each of Alex Turner's iconic getups.
We woke up to a considerably different world today. As we here in the UK slept (terribly, because of the heatwave, obviously), Alex Turner was showing America the latest in a series of looks he's trying out in the 'Tranquility Base Hotel & Casino' era. This, though, dear reader, might be the most shocking of the lot.

The 15 year-old bumfluff of the pre-album goatee is gone - as we know - and now so are Alex's luscious locks: he's only gone and bloody shaved his head. It comes as the latest in an long, fascinating line of fashion decisions from Our Al across the years. From the mop he sported as a young whippersnapper in 2006 - well known to every teenage boy who'd heard ten seconds of 'Is This It' - to a frankly terrifying attempt at becoming a weedy, beardy UFC fighter via the shaggy mane of the 'Humbug' era and that time he used a tub of hair gel a day on the 'AM' tour, the fashion evolution of Alex Turner has been a rollercoaster, and we've all been dragged along for the ride, anticipating what he'll come up with next.
The latest look might indeed be a disaster, but there have been some absolute gems along the way. Here they all are, ranked.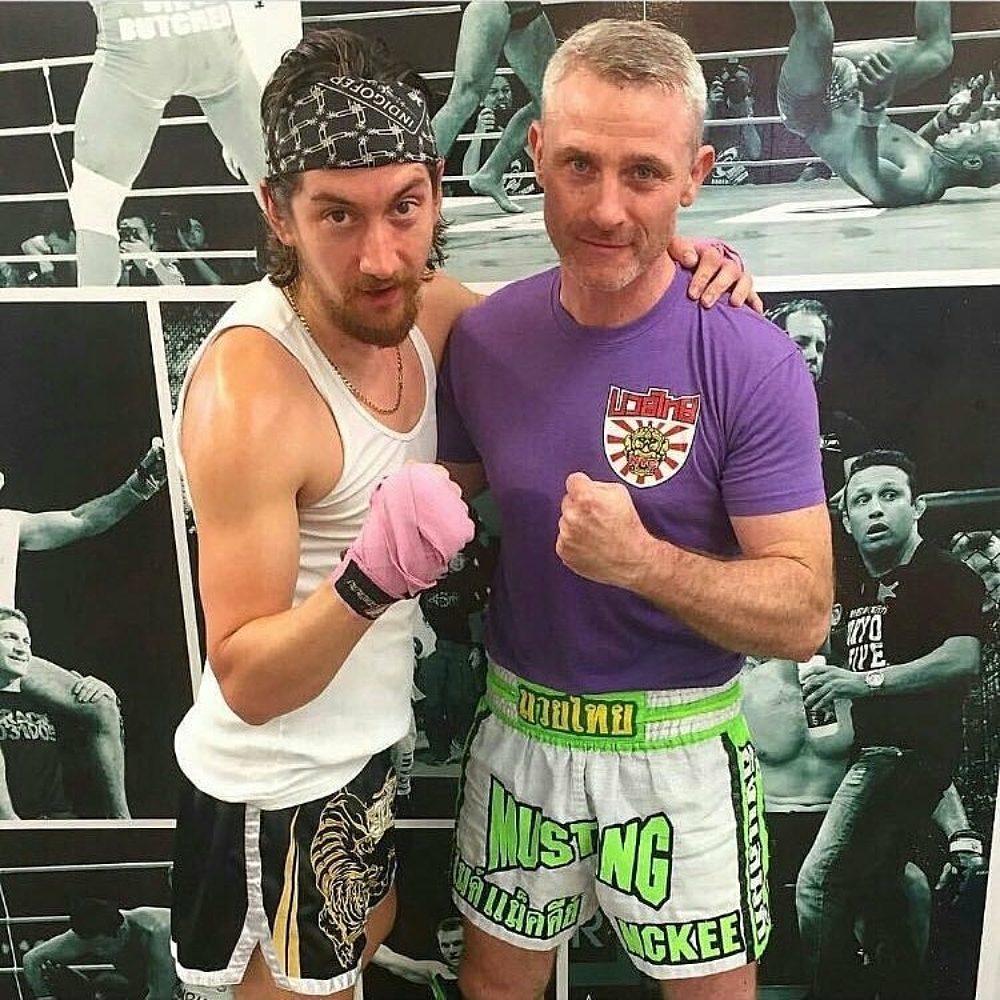 A shaved head is a bad look for Alex, as we now painfully know, but somehow (somehow!) he's plunged greater depths than this before. The year was 2017, Arctic Monkeys had been in the wilderness for a number of years (though we were all obviously still playing 'AM' on repeat on a daily basis), and there was still no sign of album six. And then, Alex pokes his head above the surface! In a boxing ring?! With THAT BEARD?!?!
A year on from the event, we're still coming to terms with what's going on here. Alex settled in his new home of Los Angeles, and instead of working on what became 'Tranquility Base Hotel & Casino', he hit the gym and started working on those abs and guns, which never really existed and still don't. Give the people the scrawny indie crush they deserve Alex! This isn't you! The beard survived (until very recently, at least) but it seems he's left the workouts behind for lavish weekends in the hotel and casino, and we are truly thankful. Let's never speak of this again.
Verdict: Get in the bin with this look, Al.
6. Shave It And See (2018)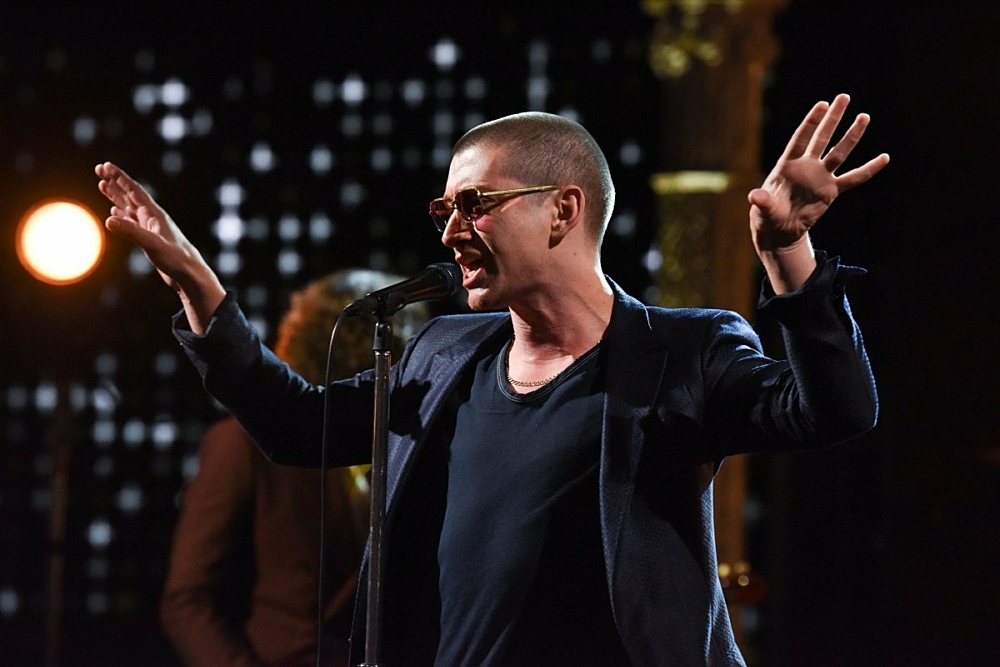 And so here we are at the present day. It's a good job Alex emerged with that abomination of a beard last year, or this would sit firmly at the base of our list. The performance of 'The Ultracheese' on Colbert is brilliant, there's no denying, but we've had trouble focusing on the rendition of smooth-as-silk 'Tranquility Base Hotel & Casino' closer. We've been too busy trying to figure out That Bloody Hair.
He kinda looks like Bono. He's ripe for a 'Remember Eleven from Stranger Things? Here she is now. Feel old yet?' meme. He's cut off the best luscious locks of his career. We're going to take a long old time really thinking about this one, and will get back to you with a less emotional assessment. Maybe.
Verdict: We know mate, it's a mistake.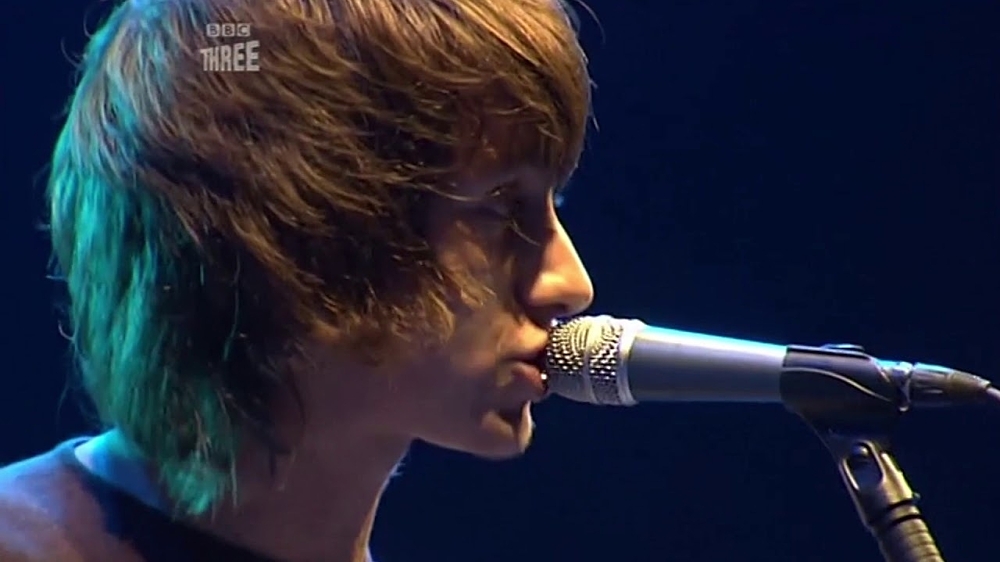 Ah the heady days. You're in your teens, and you hear 'Is This It' for the first time, and your whole world is blown wide open. Regrettably, along with the exposure to a music scene that will define your youth, the haircut more often than not comes with it. Alex, pictured here as the band played a huge slot at Reading 2006, really doubled down on the Mid Noughties Mop.
Evolving from the pretty rudimentary short back and sides we saw when the band emerged as young rapscallions the year before, this marked the first stage in the evolution - and the rollercoaster - that is Alex Turner's hairstyle. To be honest, we can't blame Alex for this particular cut - it's just part of growing up, after all - but it's a pretty fantastic one to look back upon.
Verdict: Yes, you just wanted to be one of The Strokes.
4. Greased Lightning (2011)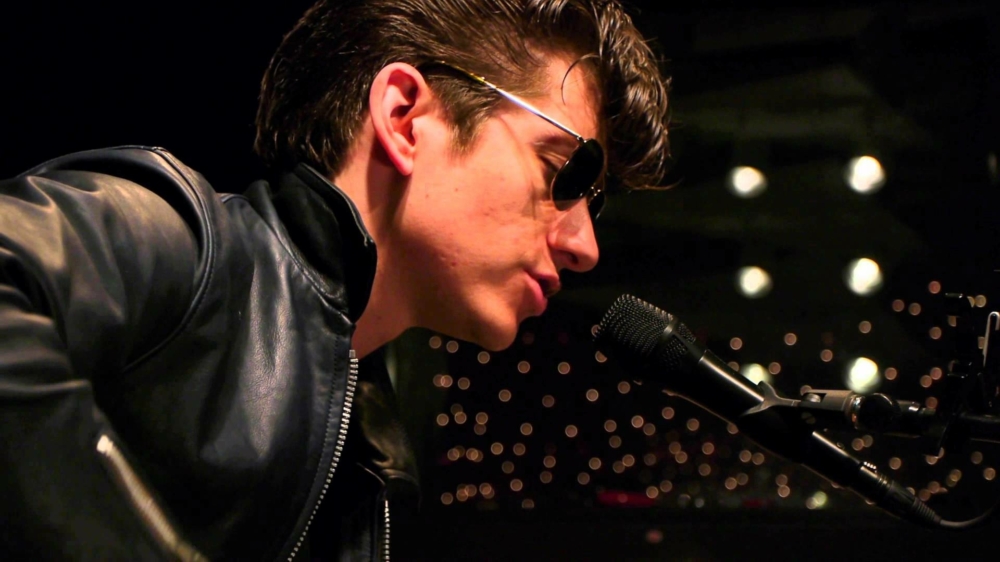 Fourth album 'Suck It And See' saw Alex's dip trip into becoming the brilliant sleazebag we know and love, and boy did he go in all guns blazing. The band's KEXP radio session in 2011 shows it off best: all the boxes are ticked. Sunglasses inside? Yep. Leather jacket? Obviously. Greased back hair? Danny Zuko levels.
If we're being honest, this look is very 'Brit Goes To America Once And Finds His True Self', but we admire just quite how convincingly Alex went pull felt in, melting a million hearts in the process. God loves a trier.
Verdict: The Hells Angels membership is pending.
3. When The (Man) Bun Goes Down (2009)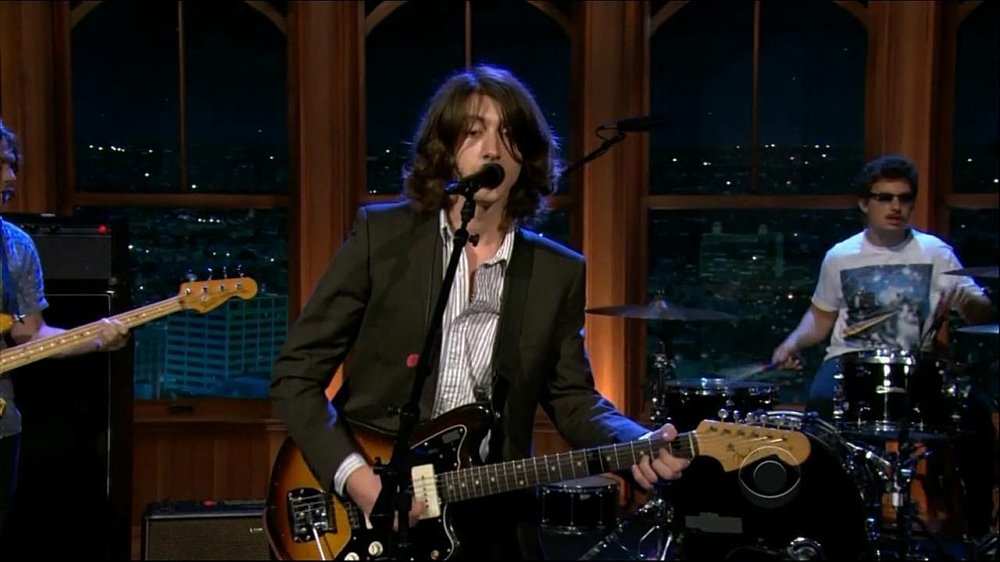 As with 2006's mop and The Strokes, a time comes in every teenager's life when they first hear those iconic opening notes of 'Smells Like Teen Spirit'. It's a formative moment, and for most, the haircut comes with it. For Alex, it happened in 2009, around the time the band headed to the Mojave Desert with Queens Of The Stone Age's Josh Homme to record third album 'Humbug'.
In hindsight, we're thankful for this look, and think it stands the test of time. Mainly though, we're just incredibly relieved that a man sporting the 2006 Mop didn't sing us the line "My propeller won't spin, and I can't get it started on my own," as that might've just been the end of the love affair right there and then.
A separate statement of thanks must be given to Matt Helders, who sports a frankly astonishing moustache and sunglasses combo behind the drum kit when they played 'Cornerstone' on US telly. We're almost sad it's gone, to be perfectly honest with you, but what a three and a half minutes we spent together.
Verdict: Let it all hang down, pal.
With 2013's 'AM', Arctic Monkeys returned with a beefed up, arena-ready sound, and Alex fashioned himself accordingly. The leather jackets and sunnies became slightly less garish (though somehow the hair gel usage inconceivably went up) and he truly became one of the world's greatest frontmen.
Only a man dressed and styled like that could make a habit of dedicating the start of 'I Bet You Look Good On The Dancefloor' to all the "LAAAAAADIEEEEESSS" in the audience at every show on the 'AM' tour, and we loved every second of it.
Verdict: 'R U Mine?'. Oh we wish.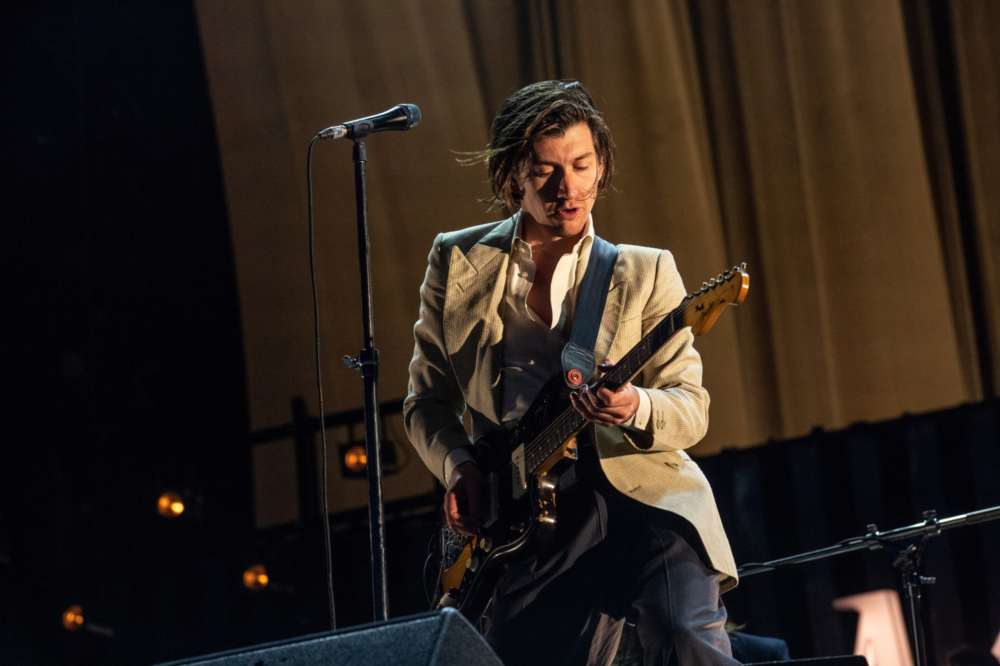 After the sheer nightmare that was Beard-Gate - remember back to No. 8 in our list if you dare - we were slightly worried that an indie dreamboat-worthy Alex would ever return to us. The first promo photos of the 'Tranquility Base Hotel & Casino' era still saw the beard holding out, but one wonderful night, he emerged out on stage with all the face fluff gone. The Real Alex Turner Stood Up (literally, as he does routinely from behind his piano at the end of a brilliantly sleazy, almost pantomime set opener 'Four Out Of Five') and the cycle was complete.
The look balances every element of his evolution perfectly. It's Turner Beta. That little flick of hair that falls onto his face. The absurd but brilliant rose-tinted sunglasses he wears while squinting out into a Polish field at 1am. It's the pinnacle, which makes the head shave all the more painful to take. Let's just hope he sees sense and stays away from the razor in future.
Verdict: so blessed. so moved. so grateful. cant believe this is my life. never going to take it for granted. always going to give back. thank you.

Get your copy of the latest issue