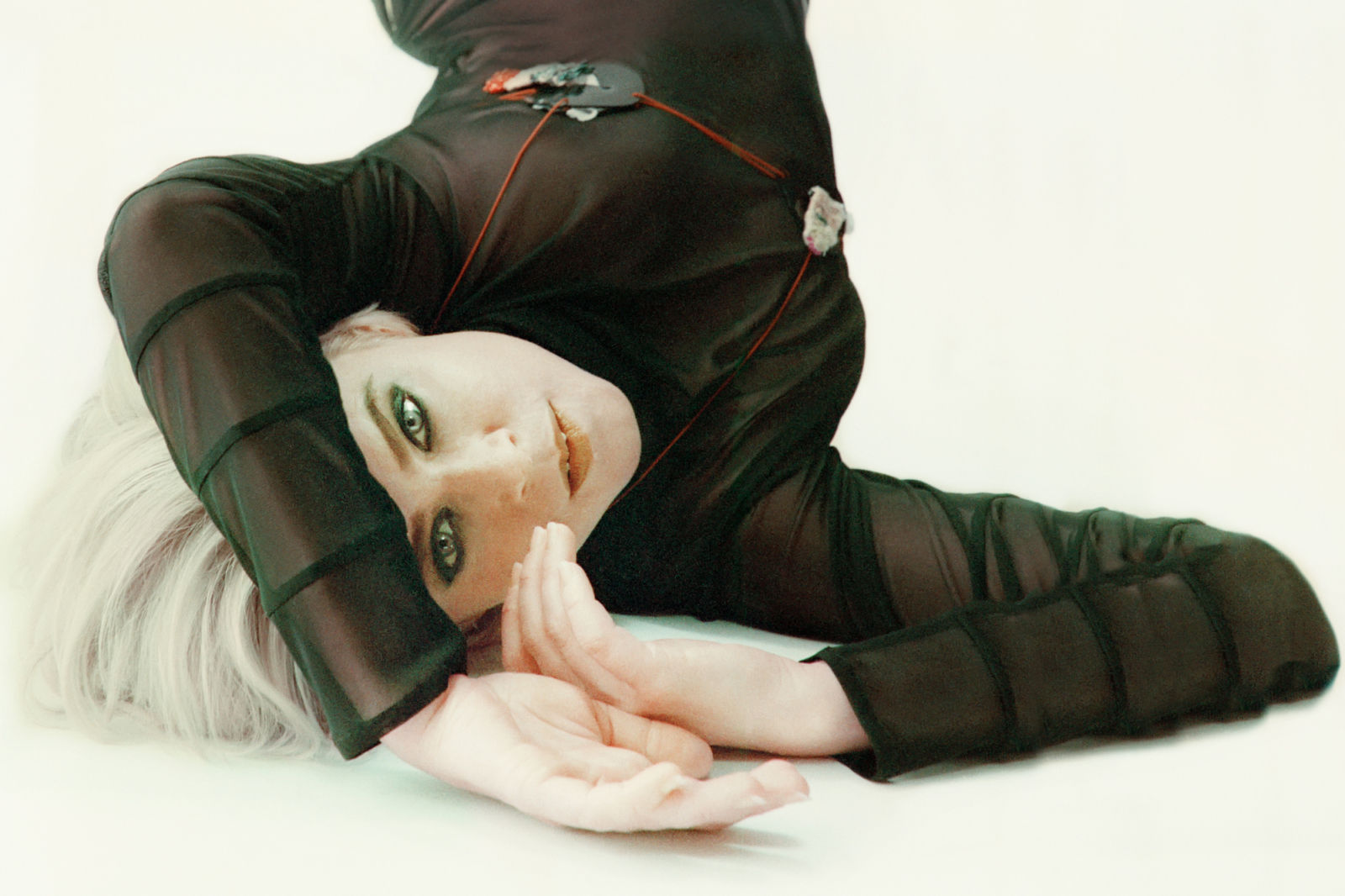 Human after all: Robyn
After eight years away, Robyn is returning as one of pop's modern icons with new album 'Honey', no longer content with running head first through heartbreak but searching for a deeper connection.
There's a specific moment a few minutes into Robyn's new album 'Honey' that perfectly encapsulates her new world. "I'm a human being," she states, introducing its second track, also titled 'Human Being', with desperation seeping into her voice slowly but surely. It's sung as a projection of self-realisation, just one that also happens to make her utterly terrified. "My heart can't stop beating / Don't know what to do," she continues, before a warm, soft wave of synths rush in to back her up like a sonic hug. She repeats the track's title again, but this time more softly, and with confidence: "I'm a human being."
Her last album - 2010's 'Body Talk' - was a thudding rush of robotic lust, taking inspiration from all things digital to crush heartbreak and despair with pummelling synths and choruses to bellow 'til the air runs out, fists clenched. It's the feeling most closely associated with Robyn as an artist and as a person, someone whose music you put on in the throes of gutting heartache, to help you power through it at full pelt.
When the tour for that album came to an end at the beginning of 2014, however, she found herself physically and emotionally drained, disconnected with the idea of what she had left to say as an artist, and finding the well of her previous methods of communication and connection to be running dry. "I think in the past I've been more…" she begins today, before pausing. "My instinct has been to push through [feelings] and face things head on, but this time it wasn't an option for me. It felt like a dead end. I just couldn't push this any further. It's not gonna go anywhere. I can't be writing sad love songs for the rest of my life - that's just gonna be pathetic!" she chuckles. It's an idea that she also lays out plainly on 'Human Being', too: "All these emotions are out of date."
She returned home from the road to a turbulent period in her life. She was in the process of exiting a long-term relationship, and attending therapy. Then her friend and long-term collaborator Christian Falk died after a short illness. If the sense of needing a re-evaluation of her life and career wasn't already prominent enough in her mind, it soon became unavoidable. It all spills out on comeback single, 'Missing U'.
"I was very sad and upset when I wrote it," she says of the song now. "It was the beginning of a really tough period for me. Then as I kept writing, my songwriting and what I was actually doing myself was trying to find a soft space of self-care and enjoying my life again, so I think that that's how the arc of the album is, but it's also exactly what my life was like."
Using 'Missing U' to relaunch herself was a no-brainer, then. "It was the first song I wrote for the album, it's the first song on the album, it's the first part of what the story of the album is," she explains. "It's also a little bit of a moment that explains the space that I was in while I was away. Also just the beginning of the song," she continues, before raising her arms like a rainbow and humming the shimmering first notes to the album: "that sound, the arpeggio - it feels like a sunrise to me."
It was a familiar enough reintroduction, those synths pummelling away with the power they've always harnessed, but it also served as an initial kick open of the door into a whole new world that 'Honey' goes on to explore. Writing it enabled the singer to dive deeper into herself, and begin carving out an entirely new form of connection. To do so, she headed home.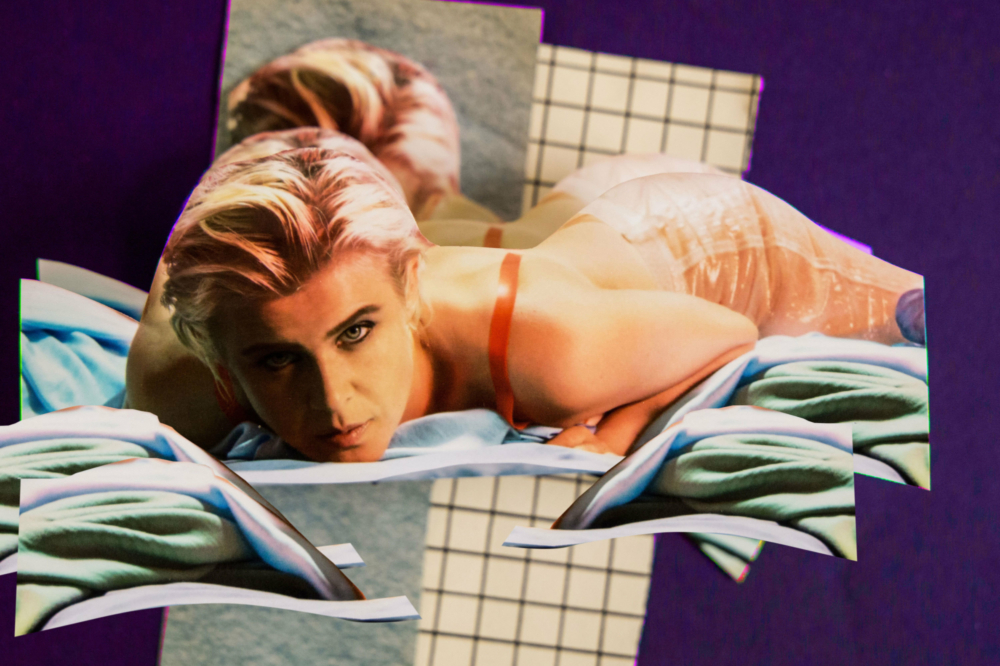 "
I can't be writing sad love songs for the rest of my life.
After the 'Body Talk' tour finished, and following a few preliminary sessions with Metronomy's Joe Mount for what would eventually become 'Honey', Robyn realised that she needed to isolate herself in order to rediscover the core of her purpose as an artist, and how she was to move forward. Setting up shop in a new studio in her hometown of Stockholm for the vast majority of 2015, the singer set about working on an album alone for the first time.

"I felt a bit lost," she lays out simply, speaking of her mindset when faced with a blank slate. "When I did the 'Body Talk' album I'd just finished the other album before it [2005's self-titled effort], so I was up to speed and just continuing. With ['Honey'], it really felt like a new start, and that was a little nervewracking. I knew that I had to take my time, and I wasn't in a space where I could force it. I really didn't have a choice, it was just the way it was."

It's an approach that, again, manifests itself audibly in 'Human Being', which serves - in its finished form at least - as an anthem for self-acceptance, even if it was initially borne out of completely opposing feelings. "I was really sad, and I was trying to come to terms with things," she states, the isolation of the studio allowing her to dig into emotions that had been buried under touring schedules, non-stop travelling and - to a certain extent - the unwavering defiance of her own older songs. "Being a human being is automatically being flawed and limited, both physically - because you have a body that you have to take care of and exist in - but also [because] you're gonna die! It's all just going to hell, basically, and yeah…" she says before pausing and looking slowly towards the floor. "Maybe it was some kind of mid-life crisis…" she near-whispers, before raising her head and chuckling.

It was only when the singer afforded herself the space and time to confront these niggling feelings, though, that themes of self-acceptance and self-care placed themselves at the heart of 'Honey'. "I think I know myself a lot better [now]," she reflects. "It wasn't about even coming back to what I was before - for me, I feel like I really changed. It was a restart, but not a restart to get back to what things were like before. It was a total re-evaluation of life - a new outlook that's a bit more complicated, but also calmer."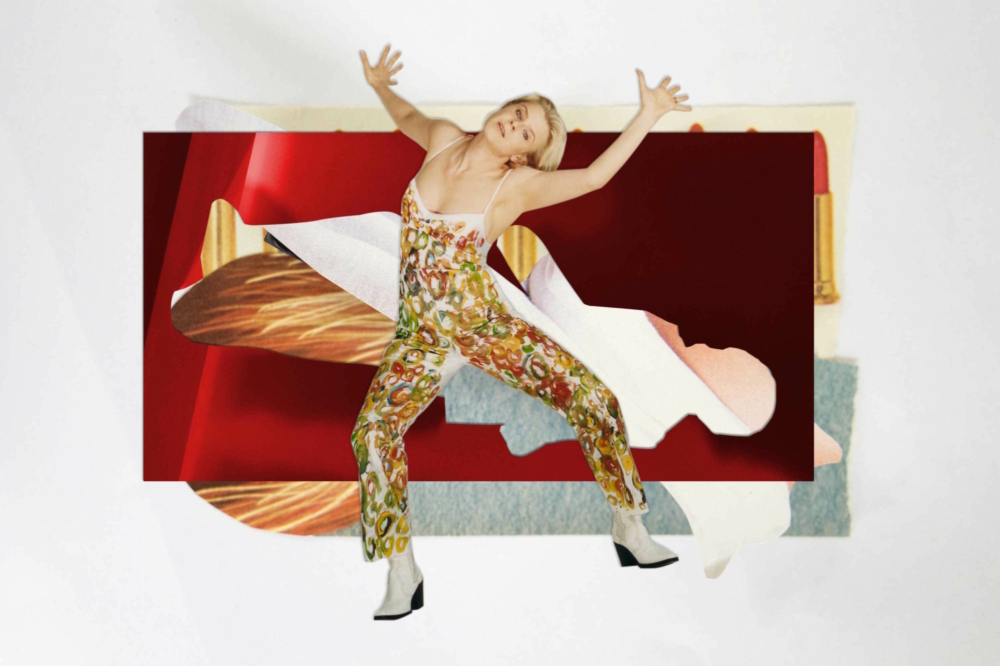 "
It was a total re-evaluation of life.
While these ideas of personal growth were beginning to present themselves to Robyn inside her Stockholm studio, things were also massively changing for her outside its walls. "I could definitely feel how the music industry was changing while I was making it," she nods, with the acknowledgement that whatever album she wrote would be released into an extremely different world, one she was currently hiding herself away from.

"I had an urge to make a proper album," she continues, reflecting on the fragmented recording and release process for 'Body Talk', shared slowly in three parts which now exists as a 15-track compilation-of-sorts. The idea for 'Honey', instead, was an album that was "not too long and not too short" - it clocks in at the 40-minute mark - "and something that felt solid and quite soft. Maybe because things are consumed way faster," she reflects. "[The album was] a way of resisting that a little bit."

As well as keeping tabs on an ever-changing industry, Robyn's place in it was also beginning to shift. In the past half-decade, without any real input of her own, the singer's music had started to quickly gain a significantly larger cultural importance. Communities began to be forged around her message and musical output - not least the Brooklyn-based, Robyn-themed club night that features heavily in 'Missing U - A Message To My Fans': a short documentary where fans detail the singer's importance in helping them form like-minded groups, and, in one fan's case, serving as the soundtrack to their coming out.

"It was really amazing," she reflects simply on the increasing presence of her music in both mainstream and underground culture, as well as being held up as a prominent figure of adoration in the LGBT+ community. "I was so under the weather and not at all feeling like I could shoulder an official role of being an artist, and I really questioned how I could justify me demanding people's attention in this way, while working out what I really wanted to say.

Throughout that period, though, there were these things that kept popping up. People writing articles about my music or my fans telling me how they felt, and I didn't expect that. It was very encouraging, and I wish everyone had that, and had people that cared about what they did in that way. It's really amazing, and something that definitely got me excited about making music again, knowing that people were wanting more of it."

While 'Missing U' can be read as a message to her fans, and an admission of her absence, as well as a post-mortem on a relationship, or a reflection on the death of a friend, it came purely from the inside, and was part of a writing process that Robyn describes as "very introverted and kind of selfish". "I was thinking about myself and trying to understand myself. It was very secluded, and I wasn't engaging in anything to do with my professional life. I wanted to make an album that felt sincere, and I knew that if I'm going to take up space again, and demand people's attention, I better have something to say."


"
I see it as an adventure, like going into space.
The predictable next question then began to pose itself to Robyn: what exactly do I have to say? So, as well as spending a year tucked away in her hometown studio, the singer also threw herself back into the scene as a wide-eyed music lover once again. Poring over old Michael Jackson and Prince demos, going out dancing on weekends, DJing across the planet and digging through old disco and house records, a love for looser, less traditional song structures asserted itself as a major influence on 'Honey', and it's felt in every sinew of the album.
While 'Missing U' starts the record as a thundering pop song with a chorus that bursts through with dancefloor-ready intensity, the rest of the album feels more at home on the fringes of the party, or back home in the early hours. 'Because It's In The Music' is a low-key sway, while highlight 'Beach 2k20' is a slow-burning house number punctuated with chopped-up spoken word vocals that feels perfect for lazy afternoons by a sun-soaked swimming pool. It's a striking change for Robyn, but one that perfectly reflects her sense of calm, as well as the extensive time taken for it to come together: 'Honey' feels lived in, fuelled by an eclectic, crate-digging mentality that priorities structural freedom. As such, it's an album so full of ideas and avenues that it could only have been created a) over such an extensive period and b) with such an open, unlimited state of mind. "What I usually do when I write a pop song is so focused on verse-chorus, and I wanted to break that up totally, and leave that way of thinking about songs," she affirms.
Getting back in touch with the music she loved while starting out, as well as finding a new form of self-acceptance, 'Honey' sounds like a revelation, though perhaps not in the way many would have expected. "I think I really changed over the last few years," she reflects. "I don't think I can go back to being [my old self]. I see it as an adventure, like going into space," she then quips with a smile, reaching outwards and inwards at once on an album that resets the parameters of who she is as an artist. "You figure things out, or you see things along the way, and you bring them back to earth and you show people what you've found. All the songs I've written are part of that story - they're discoveries about what I've felt, and this album is as well."
"There's so much emotional intelligence in us," she continues, proudly. "Whatever is inside of you, it will come out in some way or other. You can make the time to listen before, or you have to listen afterwards, when you don't have a choice!"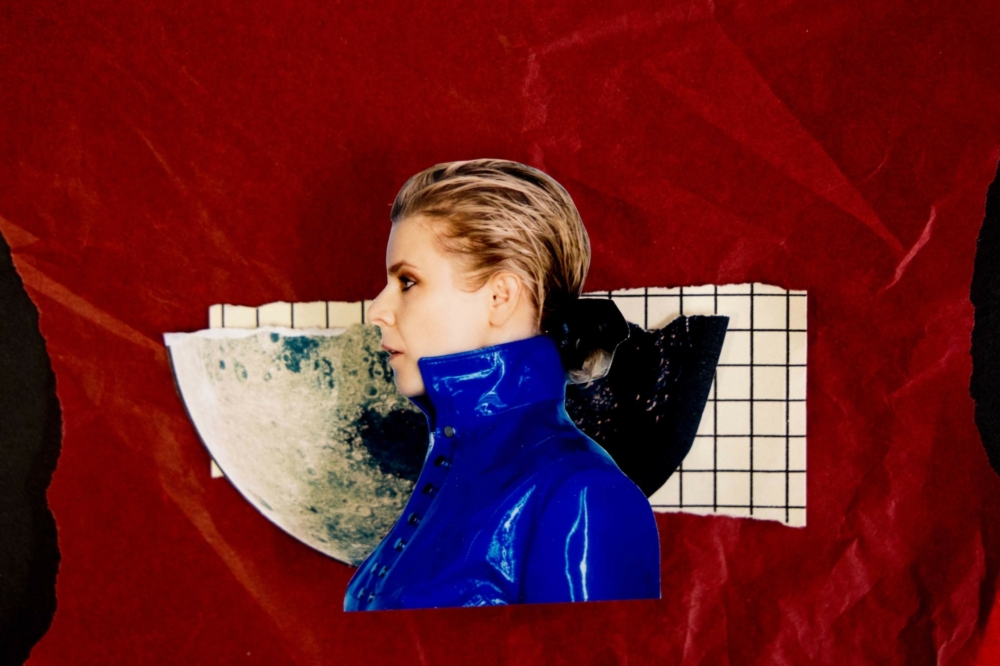 "
Whatever is inside of you, it will come out in some way or other.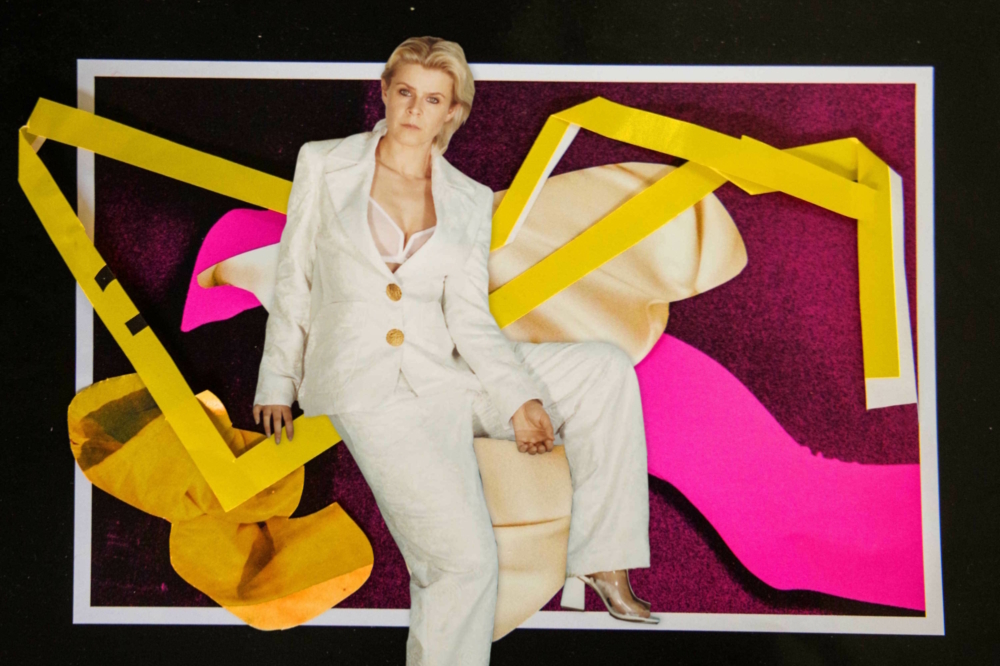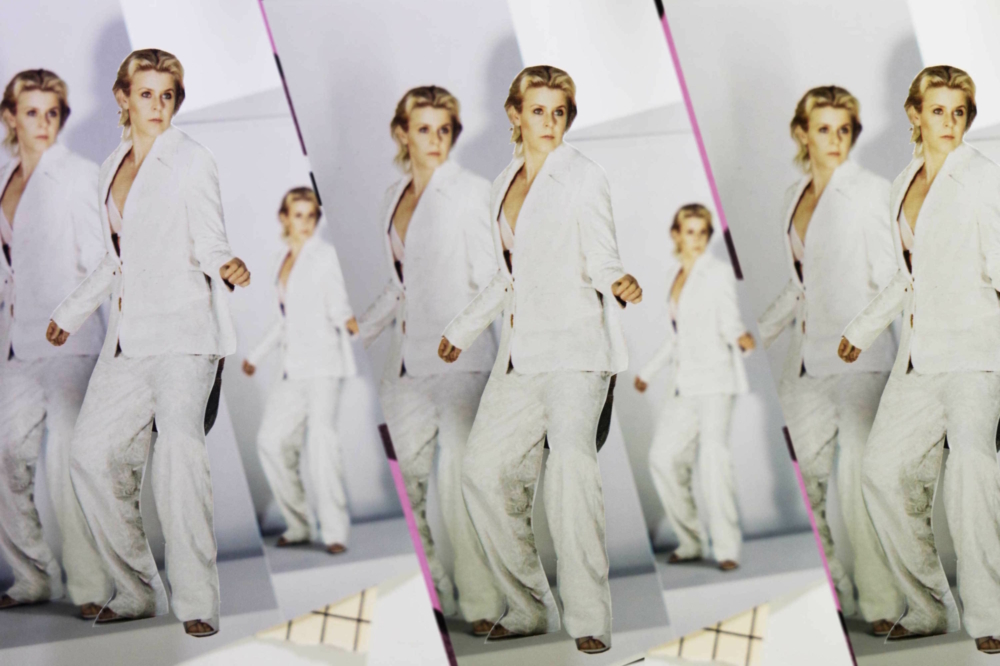 "I think that was why I decided to isolate myself," she expands. "I needed to block things out, and to have space. It's a very delicate process, when you have feelings. There are so many distractions, and noise, and people, and expectations, and I felt a responsibility towards myself. Sometimes, when you're bored or whatever, and you don't feel like there's something there to stimulate you, or you don't feel like you're doing enough, it's really an illusion. If you just calm down, you'll realise how much there is out there. The less noise you have around you, the more you're able to hear. It's about choosing where you want to be on the spectrum."
She has a new theory, too. "Boredom is such a great thing," she enthuses, clearly stimulated from her isolated time in the studio. "It's what actually makes you realise what it is you want. If you're totally stimulated all the time, there's no way of knowing, but when you're bored, that's a moment to actually listen to something else."
It's in taking this time to listen that Robyn has emerged from her eight-year absence with a new-found assurance, no longer needing to barge down the door to get her feelings across, and drawing from all corners of the musical canon on an album that champions patience, community and self-care. In an increasingly instant, non-stop world, it's a much-needed tonic; a deep breath and a re-evaluation. "I don't know if music can change the world," she poses. "I don't know if that's what music's supposed to do. I think what's cool about it, for me, is if my music helps people to re-charge, or find some space where they can reflect, and then use that to do other things that are more important. Especially now when the world is so destructive, we need to look at stuff in a different way. It really requires a lot of us, and a real strength to deal with it."

'Honey' is out 26th October via Konichiwa / Island.