Jäger Curtain Call
Watch Sweaty Palms perform 'La Peste' live in Glasgow for Jäger Curtain Call 2018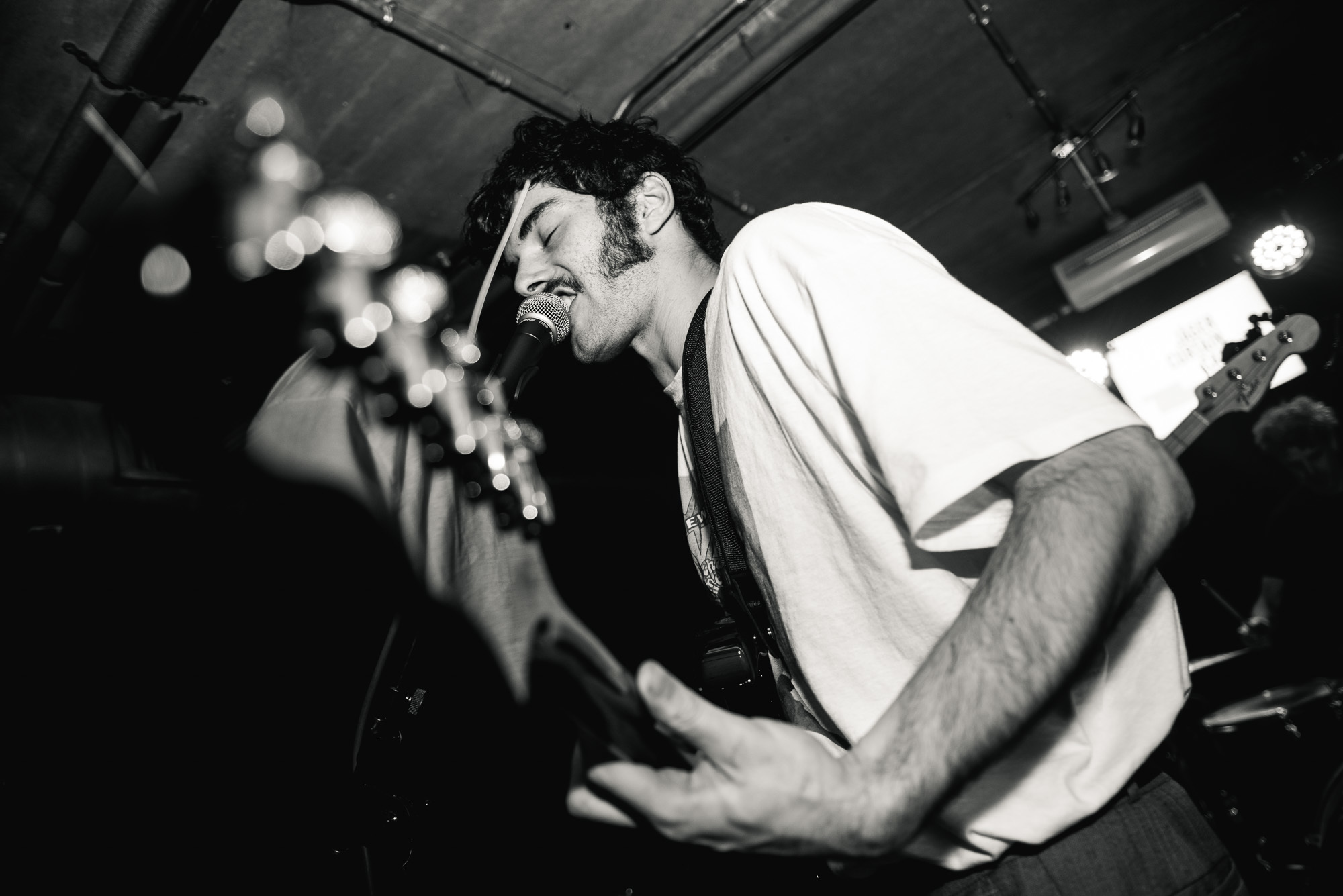 The band closed last year's edition of Jäger Curtain Call with a hometown show.
Last year, Jäger Curtain Call – the annual programme bringing you a new track and a special gig from a host of our favourite new bands – went and got itself super-sized. Not content with only landing in London, we decided to branch out and take it on the road to Glasgow and Manchester too, with the final show seeing Glaswegians Sweaty Palms cause a right old ruckus at The Blue Arrow in their hometown.
During the set, the band also performed their new track 'La Peste', which was recorded as part of the programme ahead of the show. Reflecting the track's rough and ready sonics, the band explain that "the song was written very quickly, the night before the studio. We find it's more helpful not to have a concrete idea of what you want when you come in so that then you have more space to figure it out. You end up with something far more interesting."

You can now watch the track, recorded live during the show, below.