Interview
Bare Necessities: Ezra Furman
Stripping things back to their rawest, most unfiltered form, 'Twelve Nudes' finds Ezra Furman tackling the world and himself head on, and coming out fighting.
Last year, Ezra Furman released 'Transangelic Exodus' - a sprawling, shimmering concept record, and the most finely tuned and elegant piece of art he could imagine. With it, he set out to provide solace and strength, a voice for the disaffected, and a promise that things will get better. A year later, however, things have only gotten worse. That sense of resistance has turned to despair; a more primal sense of anger that we cannot simply weather this storm.
It's this climate of sheer desperation that informs the Chicago musician's new album 'Twelve Nudes'. Where 'Transangelic Exodus' was detailed to the point of obsession, acrobatic and refined, his new record is searingly raw. It's not even half an hour long, its lyrics doing away with the conceptualism and allegory of its predecessor in favour of direct political missives. Musically, he and his band stay true to relentless punk, his voice a hoarse and uncompromising scream. To put it simply, this record gets right to the point.
"I never spent as long on anything as I did on 'Transangelic Exodus'," says Ezra. Dressed in pearls and a floral blue dress, he is distant, shy and measured in contrast to the unswerving aggression of his new material. He paints his nails and reads the weekend papers as he speaks, barely making eye contact. "But toward the end of making that I started to listen to punk rock all the time and I was craving a more visceral process, a more thoughtless and body-based process, something less intellectualised or thought over."
The musician's two most recent records are both political to their core, but in very different ways. His outlook has not exactly changed between the two, but it has intensified, he says. "Even more than before, I feel a sense of emergency about a number of different things - first and foremost in my mind being climate change," he explains. "Before, I felt like I was spending a lot of time trying to be a voice of consolation to others and myself, saying 'Hey, things are gonna get better'. But I think I was neglecting the need to really enter the depth of my fear and anger and urgency about how it feels to live in our world. I think there's merit to really admitting how bad it feels and to then start reacting from there.
"In 2016 and 2017 I was seeing so many voices expressing despair and like, an apocalyptic kind of thinking and a 'give up' mentality. I felt like being this voice of 'we've got to be positive, we've got to be anti-despair'; now I'm feeling the merits of despair."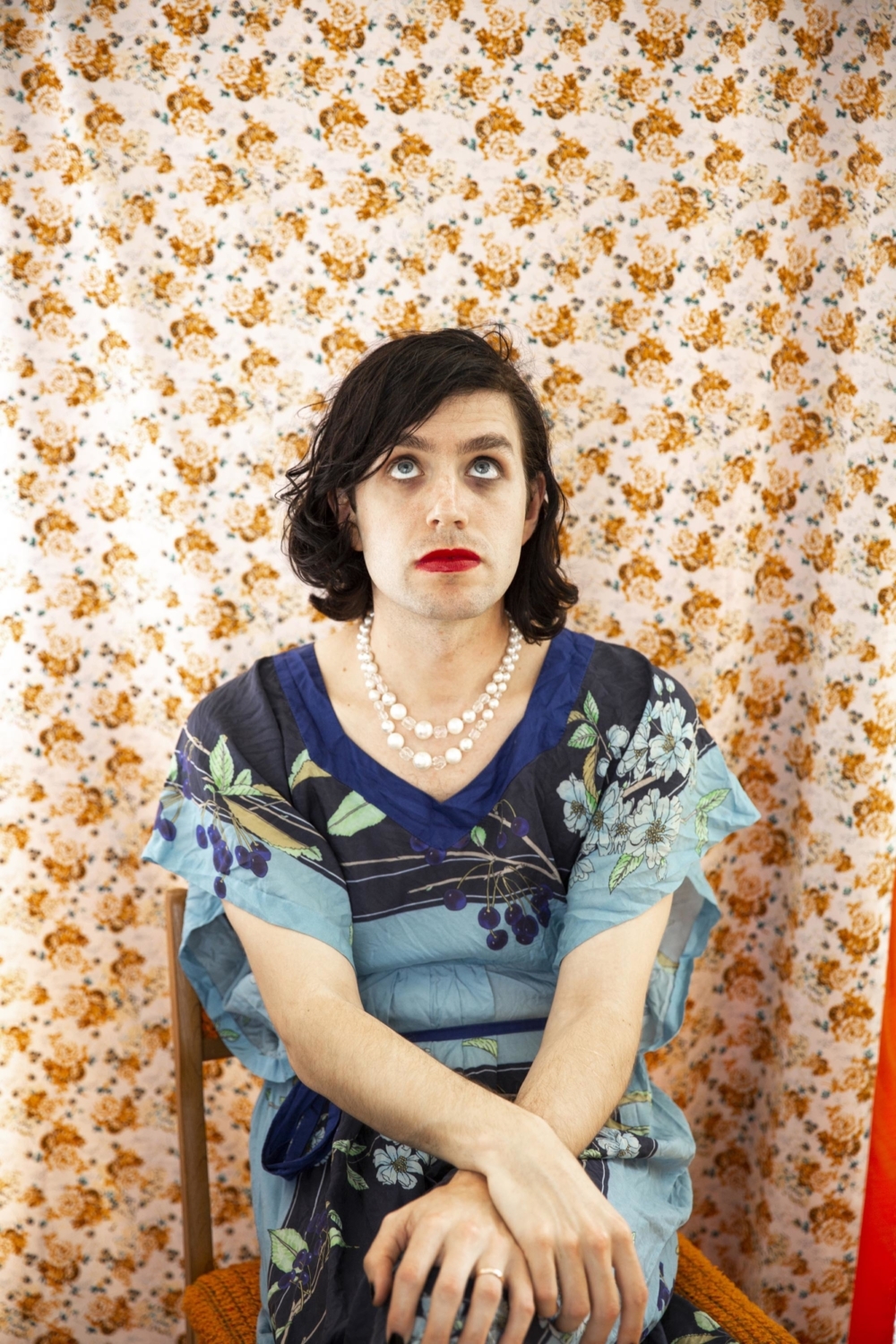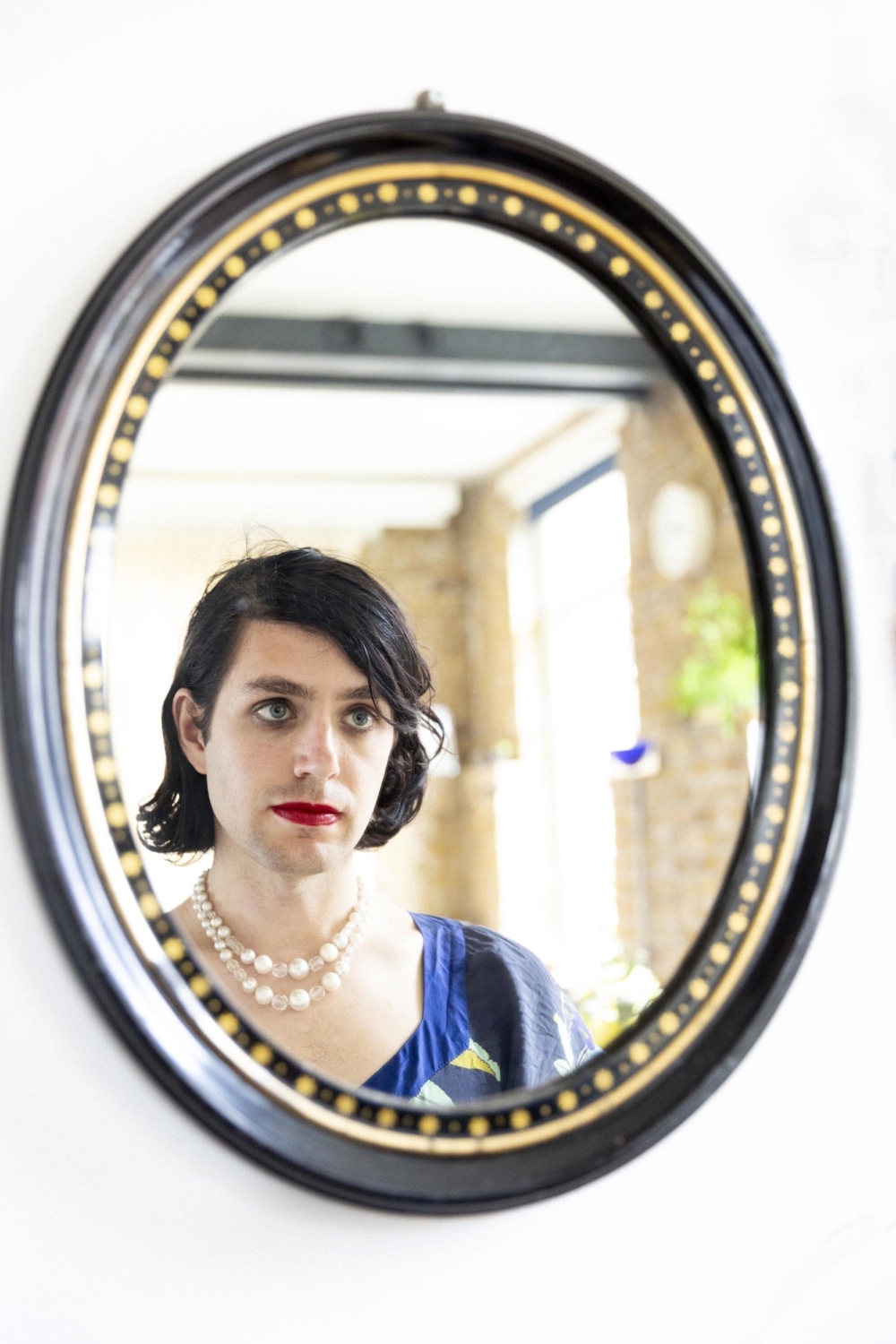 "I think there's some hope that comes out of confronting a feeling of desperation."
Ezra has dropped the frills, and not just musically. His band, formerly The Visions, The Boy-Friends and The Harpoons, are now unnamed. While in interviews around 'Transangelic Exodus' he spoke about a desire to depart from the 'cartoon character' version of Ezra Furman that he'd been lumbered with by sections of the media, today he couldn't care less about the way he's being presented. "I'm bored with overthinking self-presentation. I mean like, I've got records to make and songs to write. That's how I feel," he says pointedly. "Our work is writing the songs, doing the records and the performances, not visual gimmicks or cute names and stuff like that."
The urgency and fear that has given rise to 'Twelve Nudes' leaves little room for much else. It was recorded quickly in Oakland, purged out as much as it was planned, then made even louder in post-production. "I was screaming out the horror, getting the horrors out, the panic and fear and especially the frustration," explains Ezra. "A song like [explosive latter-stage track] 'My Teeth Hurt' is just about feeling bad; the release the record provides is admitting that you're hurting."
That's not to say, however, that the album lacks nuance. Just because the method of expression used is so primal, raw and unpolished, doesn't mean that it's not harnessed with deftness and skill. On 'Evening Prayer', for example, he directs this vitriol at his past self: 'I wasted my 20s in submission / I thought I was outside the system'. It's a staggering roar of a vocal, but one beholden to reflectiveness and maturity, as well as rage and despair. "I thought maybe that I could be an artist, and that could be my act of rebellion or non-participation. I thought I could skate by," he reflects. "I really like being older than I used to be. My 20s were kind of a wreck, especially the first half. I was very unsure about everything and unsure of myself, and hoping I was not making anyone else uncomfortable, just putting all that shit on my soul essentially."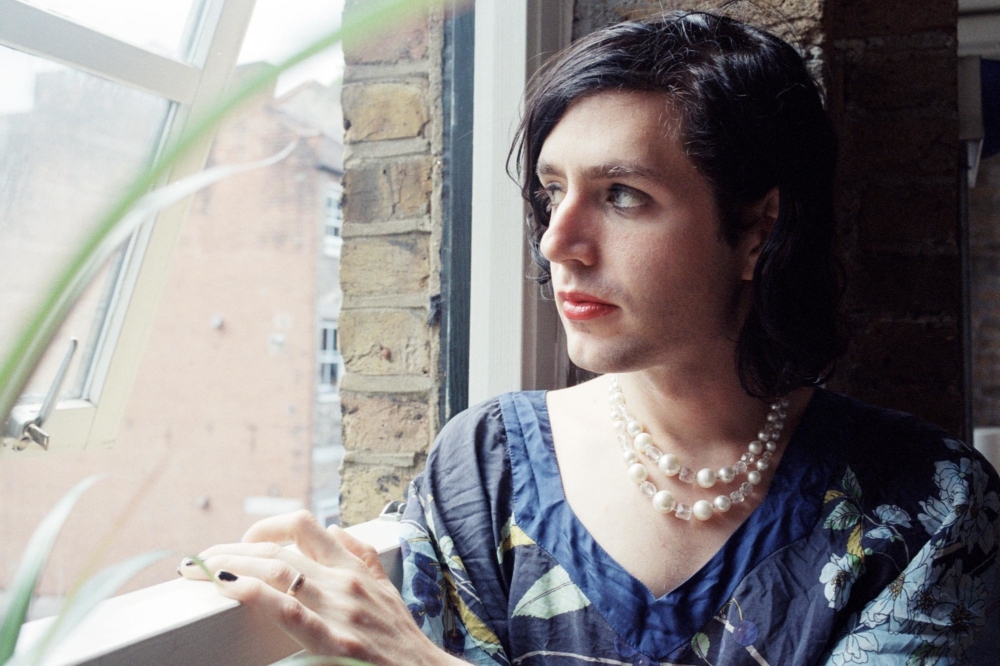 "I was screaming out the horror, the panic and fear, and especially the frustration."
Ezra is an artist that has long since done away with the gender binary, but so too does 'Twelve Nudes' dismantle other unhelpful polarisations that have become a fixture of modern discourse. On 'I Wanna Be Your Girlfriend' - a crooning moment of relative respite - he was influenced by questions he's been asked about his Jewish faith. "I've been noticing that question, 'Do you believe in God or not?' I don't like the question and it took me a long time to realise that I'm kind of insulted by it. It seems to assume a pair of categories that I think I'm maybe like, off to the side of. I feel that way about the gender binary, and a lot of other binaries too. Political binaries as well, I see a lot of 'Which side are you on?', and I'm like, 'No, this is not the way!'"
The conflict between Israel and Palestine, to take another example, informed one of the record's most blistering moments, 'Rated R Crusaders'. "It's another heavily binary and polarised issue," he says. "I see people with refugee trauma, people who have been forced from their homes. That's the experience I think about. I have a strong sense that there's an urgent need for depolarisation of that situation. It has to be possible for people who are pro-Israel to be pro-Palestine. I mean, it has to be possible because if you can only support one of them, you're asking for war. If you can support all these people living together, you're asking for peace. The polarisation of it is quite brutal and unproductive in my mind and I just want Palestinians to stop being killed, basically."
It is perhaps the greatest quality of 'Twelve Nudes' that, for all its exasperation and anxiety, it's a record in which we can still find hope. Ezra talks too of the progress that actually is being made, of the "explosion of people coming out as gender non-conforming," for example. "It's an album that enters the feeling of panic and despair," he surmises, "and I kind of think there's some hope that comes out of confronting a feeling of desperation. You can't really change a think if you don't admit to yourself that it needs to be changed. We're digging down into the muck of our negativity. To me it's a way of waking up. It's a way of waking up, to admit how bad it feels."
'Twelve Nudes' is out 30th August via Bella Union.