Introducing:
The Neu Bulletin (The Wha, Slow Hollows, Deb Never and more!)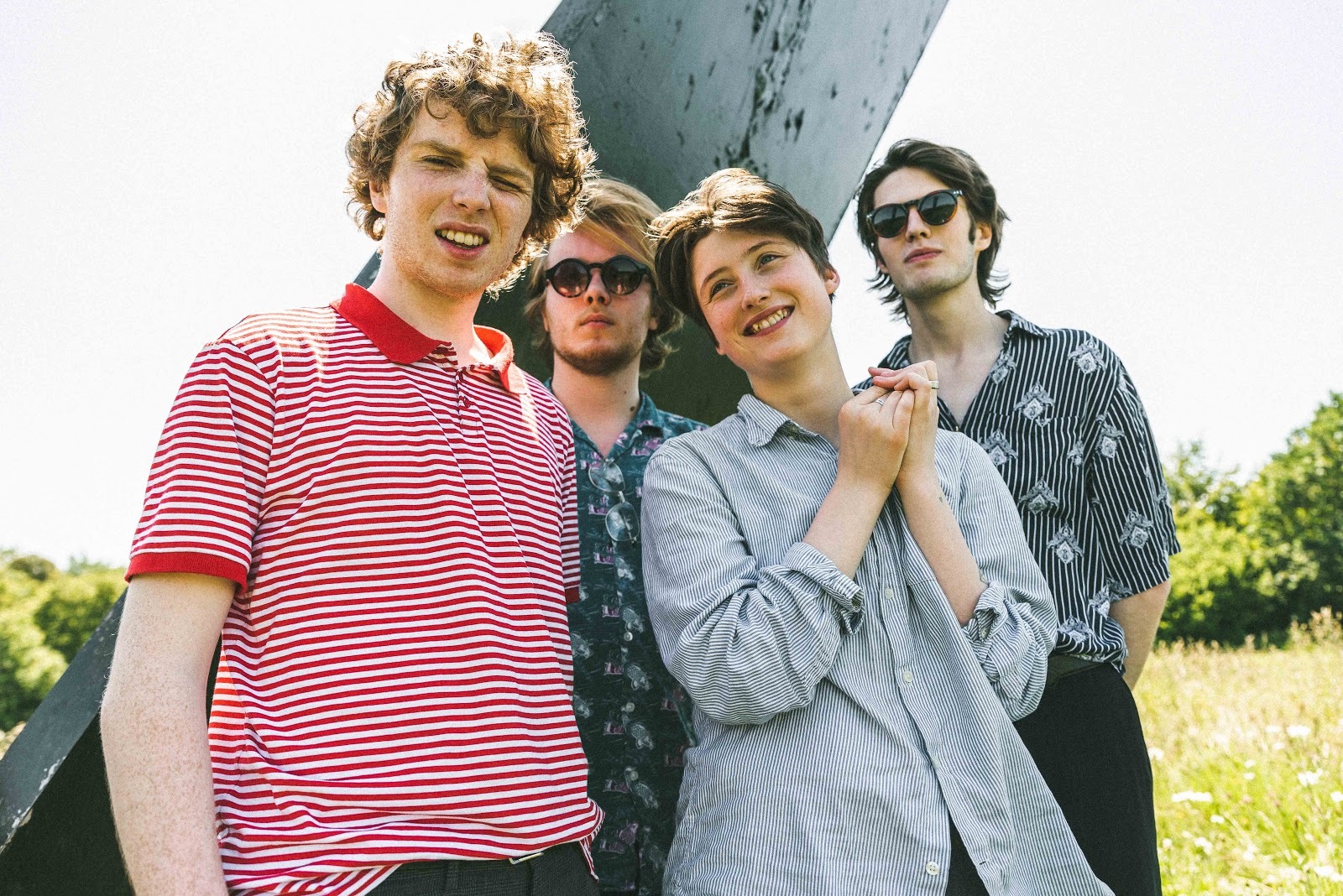 DIY's essential, weekly guide to the best new music.
Neu Bulletins are DIY's guide to the best new music. They contain every new track by an exciting, emerging artist that's been played at full volume in the office over the past seven days, whether that's a small handful or a gazillion gems. Just depends how good the week's been.
We've also got a handy Spotify playlist where you can find all the tracks featured in Neu, so you can listen to all our hot tips in one place: head this way!
Chess Club's newest signees The Wha make energetic indie bops that'll have you dancing all week long. Releasing their first track 'The Innocents', the four piece - who cite their influences as including Alex Turner, Julien Casablancas and Bob Dylan - drive their guitar-heavy track through with a shimmering indie flair and playful chaotic sound as they explore growing up. In their own words, they make "fucking great songs played with fucking great energy". We're inclined to agree.
Slow Hollows - Two Seasons
LA-based quartet Slow Hollows have shared their woozy slow-burning piano-led new song 'Two Seasons', all about questioning the reciprocation of love. An ambient auditory experience driven by frontman Austin Anderson's dreamily delicate vocals, it's the latest offering from their forthcoming record 'Actors' that'll be released next month via self-run label Not Another World. It's the kind of perfect track made for staring out of train windows when you're feeling a bit emo and want to pretend you're in an emotional music vid.
Bursting onto our radar with her fab vocals on the latest BROCKHAMPTON album, Deb Never's melodic vocals over her grungy biting sound are set to get you listening. New track 'Swimming' is all about not trusting your lover as Deb emotively asks "treat me like you give a fuck about me now" over punk-infused beats. It's sad but also slaps. We Stan.
With new album 'Junior' coming out next month, Montreal's Corridor have shared spiralling, harmony-laden 'Topographe'. A mesmerising guitar-heavy indie bop from Sub Pop's first Francophone signing, it's delivered with their signature layer of harmonies and jangly guitar sounds, to create a soaring and rousing track.
Producing supergroup Gloo - made up of Iglooghost, Kai Whiston and BABii - have just dropped their second single 'Lamb', an electronic modern-pop bop that twists and turns with club ready beats and left field techniques. The latest taste of their forthcoming debut album 'XYZ', it's imaginative and captivating, climaxing in a visceral and mesmerising wall of sound.
Spooky Mansion - Real Jerk
With their sunshine soaked surfer rock sound, Spooky Mansion's latest cut 'Real Jerk' swells with fuzzy vocals and melodic guitar. Written about all the shitty past mistakes made, the song is moodier than their previous material, incorporating ethereal guitar and emotive lyrics. Both chilled in its sound and cutting in its lyrics, the hook will be replaying in your mind all day.