2019 Hyundai Mercury Prize
A brief look into… The 1975's 'A Brief Inquiry Into Online Relationships'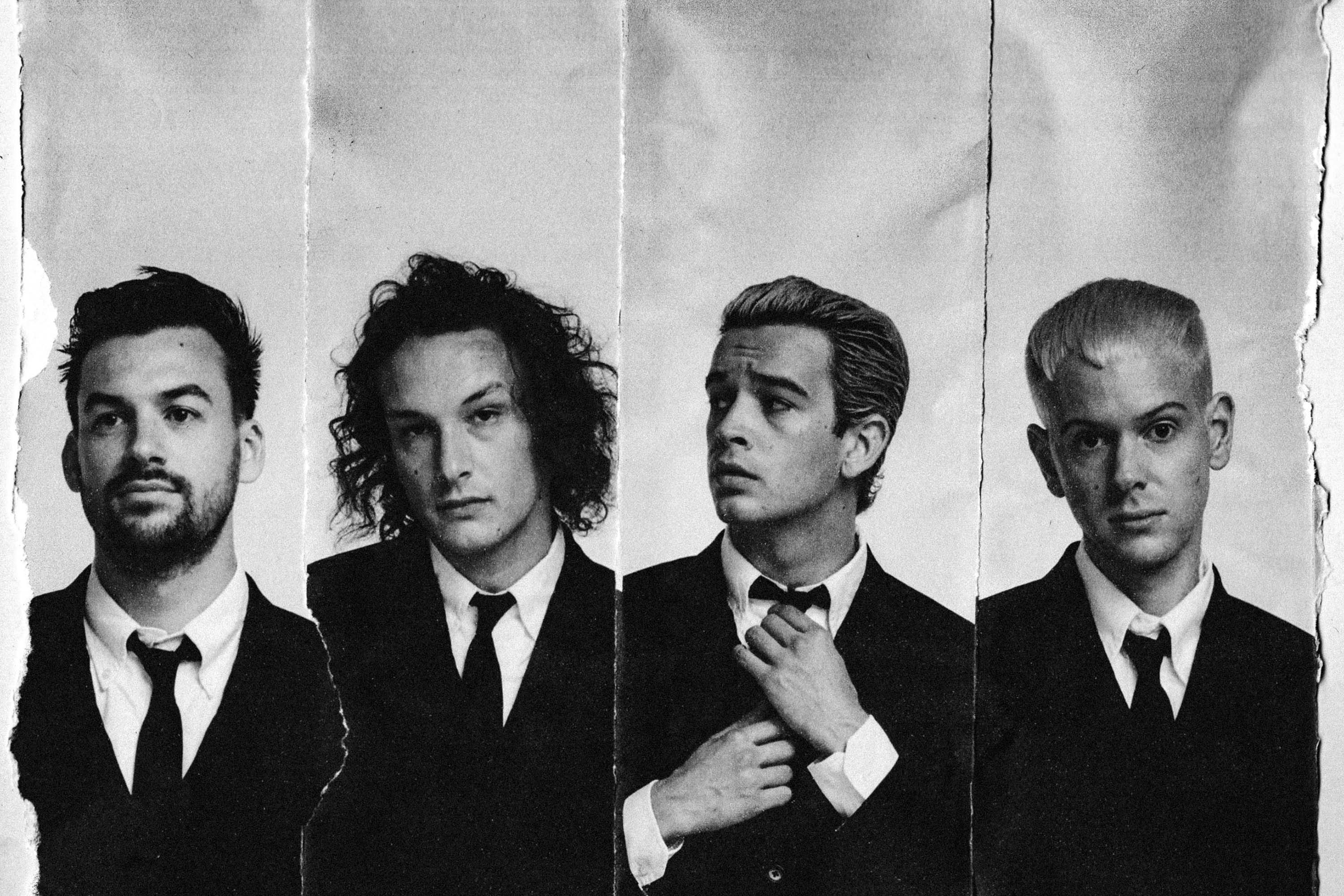 Ahead of the 2019 Hyundai Mercury Prize, we've taken a brief look at some of the shortlisted albums.
When Matty Healy first kicked off the story of 'A Brief Inquiry Into Online Relationships' by muttering '1st June The 1975' and pacing across the stage at Latitude 2017, he probably had no idea the size of hype he was stirring up. Having given themselves the ultimate deadline for just under 11 months later, it quickly became apparent that the band's third album was going to be their most ambitious yet, almost impossibly so. And, as we would soon discover, it was also set to double in size, becoming the first part of an 'era', before bagging them awards aplenty.

A lesson in real life hyperbole, the first taste of the record landed on that aforementioned date, following a full-blown marketing campaign taking over billboards and posters across cities with mysterious slogans and cryptic doctrines. What followed - their lead single 'Give Yourself A Try' – would become an opening gambit which saw the band setting themselves up for something all-encompassing, even while the album itself was still months away from being finished.
And while their previous offering, the mouthful of an album 'I like it when you sleep for you are so beautiful yet so unaware of it' broke down the door and saw them transform from your regular hook-strewn indie band to a more experimental prospect, it was on album three that they really pushed the boundaries. Taking influence from all over the shop - whether the Blue Nile's 'Hats', the robotic voice of Radiohead's iconic 'OK Computer' or the smooth jazz of John Coltrane - it's a melding pot of modern musical delights. From the earwormy satisfaction of 'TOOTIMETOOTIMETOOTIME' to the intensely glitchy 'I like America and America Likes Me', via the Siri-voiced discomfort of 'The Man Who Married A Robot', this is an album unafraid to pair gigantic hits with introspective musings on modern life. An intensely brave (and, at times, bonkers) pop album that boasts a real heart and soul - while still keeping its ever-scrolling finger on the pulse of modernity - it's gone on to become a chart-bothering record like no other.
And now, with a headlining slot at Reading and Leeds under their belt, and 'Music For Cars" second part on the way in just a matter of months, it's pretty clear to see they don't make bands like this anymore.
Brought to you as part of our media partnership with Hyundai.