Album Review
The Menzingers - Hello Exile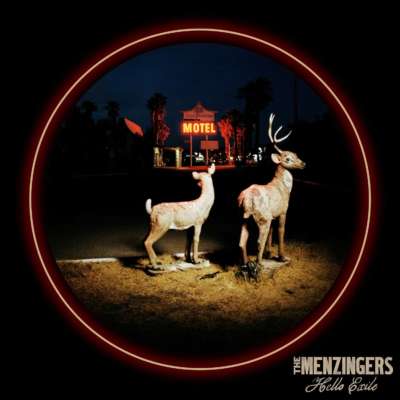 They further hone their emotionally-tinged songwriting to depict the power of change.
Label: Epitaph
Released: 4th October 2019
Having rapidly established themselves as expert storytellers, 'Hello Exile' sees The Menzingers firmly cement their place at the top of the pile. Throwing themselves further into the Americana tinge of fellow troubadours, and rightly winning comparisons to iconic heavyweights such as Bruce Springsteen, the band deftly craft vivid worlds with their distinctive heartland punk. Their often melancholic and always unreservedly honest lyrics are accompanied by driving instrumentation and Greg Barnett and Tom May's ever-gritty delivery, underpinned by the band's best melodies to date.
Two years since the release of the acclaimed 'After The Party', they further hone their emotionally-tinged songwriting to depict the power of change. From the overt political statement of opener 'America (You're Freaking Me Out)' to co-vocalist Tom May's environmental rallying cry on 'Strawberry Mansion' and the introspective pain of 'I Can't Stop Drinking', the four-piece delve into the implications of shifting circumstance, both personal and global. Lead single 'Anna' deals with troubled relationships, 'Farewell Youth' with the loss of a loved one, and 'High School Friend' with the certainties of getting older.
Poignant and sharp yet delicate and immensely personal, The Menzingers have built their reputation on this powerful relatability and 'Hello Exile' presents lyrics destined to resonate with the masses. With their sixth studio album they bolster an already impressive catalogue with intricate explorations of the self in an ever-shifting world, accepting the inevitability of change and offering the solace of a shared community to an always-growing fan base.