Album Review
Frances Quinlan - Likewise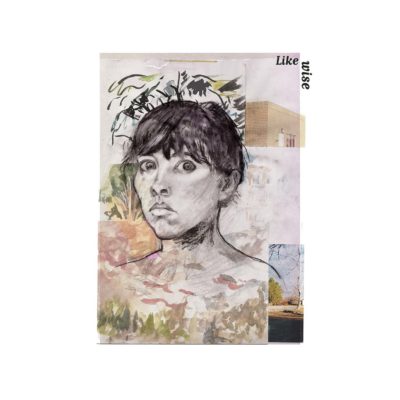 It's all effortlessly pulled together by Frances' distinctive and enthralling vocals.
Released: 31st January 2020
Label: Saddle Creek
'Likewise', the first solo album released under Frances Quinlan's own name, stresses the importance of shared communication. Delving into the multiple facets of love, its nine tracks glide through the discovery of familial and the revelations of romantic relationships, settling on the conclusion that insular attitudes are far from productive. It's fitting then that, away from the confines of Hop Along (her full band project), Frances has provided herself with the opportunity to reach more widely.
Though not her first solo effort per se - she began Hop Along as a solo project back in the mid-'00s - 'Likewise' sees her at her most exposed. Depicted by the self-portrait adorning the cover, the album looks at community through Frances' distinctively autobiographical storytelling, something that has already cemented her as one of an interesting storyteller. But she now pairs this with an array of instrumentation, from the previously unseen jubilance of lead single 'Rare Thing' to the atypical 'Detroit Lake' - a song which blends subtle electronic experimentation with tasteful harp sounds and theatrical strings.
Much like the album's message, looking outward to understand others, she's unafraid to approach the new. The result steps away from the guitar-led indie-rock of Hop Along, instead teaming up with bandmate Joe Reinhart on production duties to jump from the acoustic to the outright unexpected. 'Likewise' presents this juxtaposition early on, sliding from the comparably stripped 'Piltdown Man' to the jaunty 'Your Reply' - an ode to almost understanding your partner. It's all effortlessly pulled together by Frances' distinctive and enthralling vocals.
That Frances has stepped out on her own to create a record about togetherness may initially appear contradictory, yet much like the thoughts on relationships, taking a step back has allowed her to propel forward. Tracks such as the pop infused 'Now That I'm Back' and the dramatically distorted 'Carry The Zero' present Frances like never before, and ultimately that's the power of a new perspective.