Live Review
Mura Masa, Alexandra Palace, London
20th February 2020
It's not just an exhibition of Mura Masa's songwriting prowess, but also a procession of the finest young voices in pop.
Although born and raised on Guernsey, London has become a second home for Alex Crossan, aka Mura Masa, so it's understandable that he feels a wave of emotion performing to an excited crowd tonight at Alexandra Palace. "Thank you for being here on this historic night in my life," he says after opener 'Raw Youth Collage'. If the opener seems slightly subdued for the start of a big night, the stakes are raised considerably as first guest, Clairo, joins him for second track 'I Don't Think I Can Do This Again'. The viral star gets the audience raising their phones to capture the moment – something that happens continually throughout the night. It's not just an exhibition of Mura Masa's songwriting prowess, but also a procession of the finest young voices in pop.
Of course, not all of the guest voices are available on the night, but vocalist-come-hype-woman Fliss is on hand to fill in throughout, and has a voice powerful and dextrous enough to work in all instances. '1 Night', backed by fiery graphics, is particularly incendiary and sets the venue ablaze with its energy. Alex takes lead vocals again for 'No Hope Generation', which shows its full potential as the anthem for the aimless youth it was written for, as everyone in the audience raises their voices in unison to sing along to its down-but-not-out message.
The moment everyone has been anticipating comes halfway through the night as slowthai leaps onto the stage. T-shirt ripped off barely half way through 'Doorman', the star runs from one end of the stage to the other with boundless energy, inciting the crowd into mob-like furore. It might have been sensible to save some of his energy for later in the set, but instead Mura Masa doubles down by playing 'Deal Wiv It' straight after. slowthai is in his element.
After slowthai leaves the stage there was bound to be a drop in energy, but Mura Masa plays into that by performing the beautiful 'In My Mind', a perfect salve after the preceding rush. The band then up the energy again by producing a couple of Mura Masa's more dancefloor-leaning trance/house cuts, with Fliss ensuring the crowd stays moving, before she pivots back to her role as vocalist, filling in for Tirzah on 'Today'. Georgia makes a subtly sultry guest appearance for a laid-back and housy airing of 'Live Like We're Dancing', while the omission of Ellie Rowsell for main-set closer 'Teenage Headache Dreams' is a shame, but once more Fliss steps up and filled in more than capably.
In the encore Mura Masa pulls his final ace in the hole, producing Nao for a stunning set closer, her hummingbird-like vocal abilities trilling atop his expert production. It's the cherry on top of a brilliant night for the young man – "historic," indeed.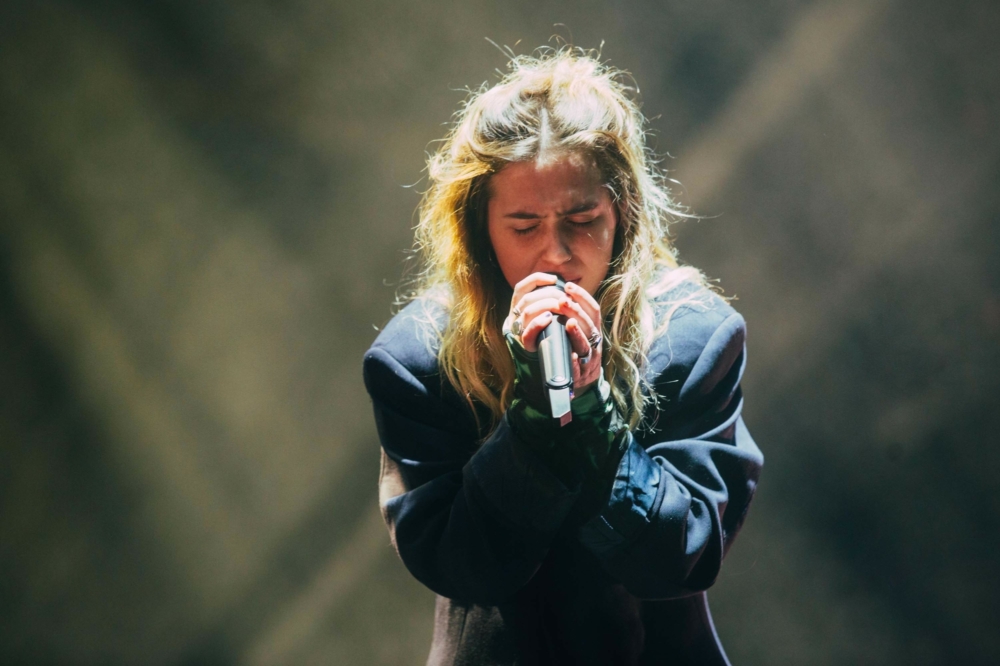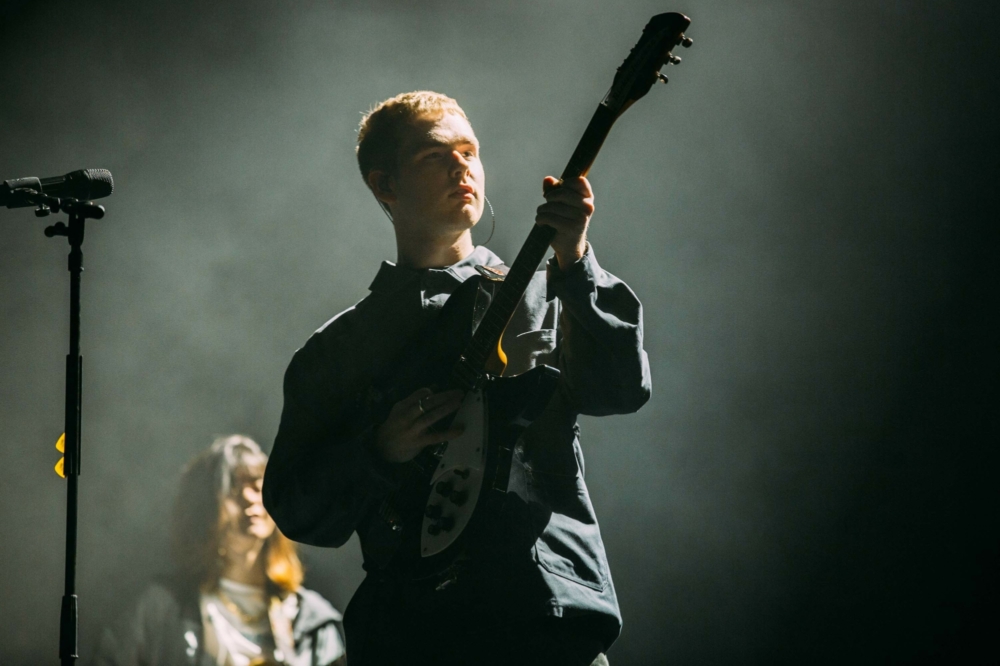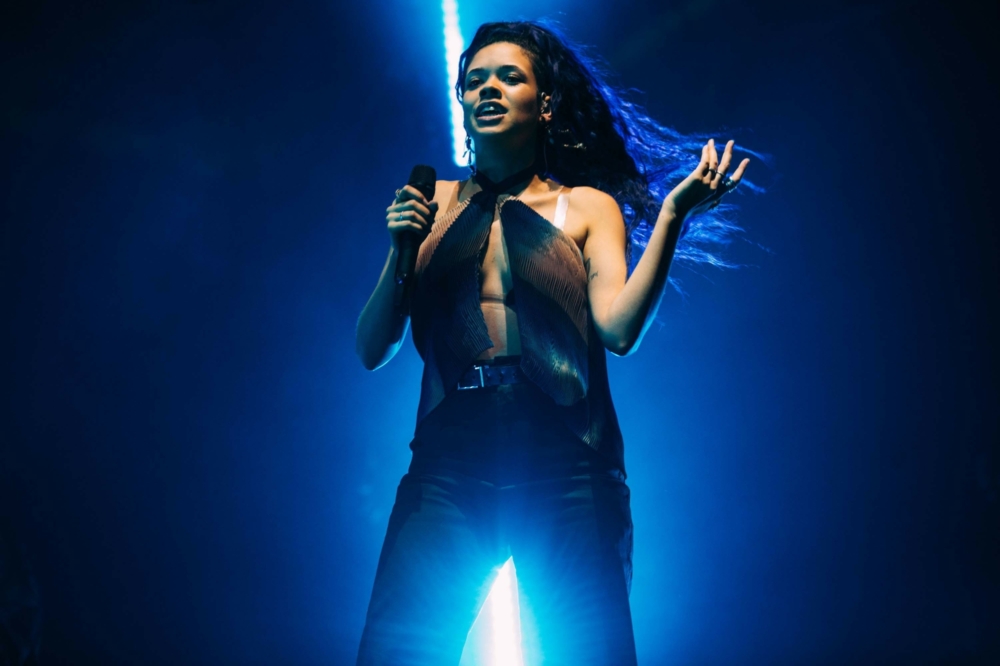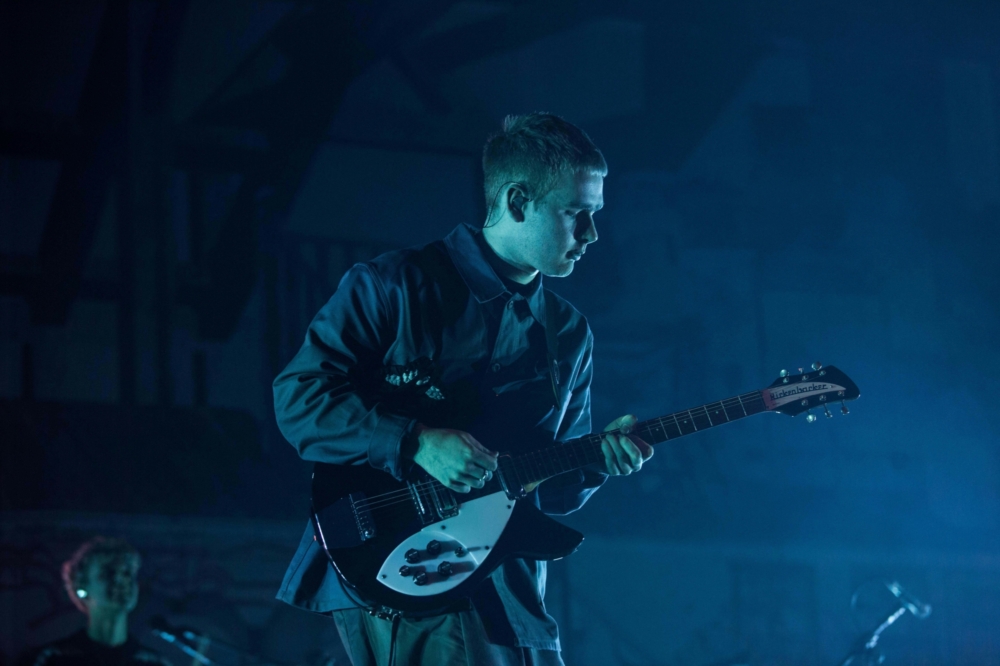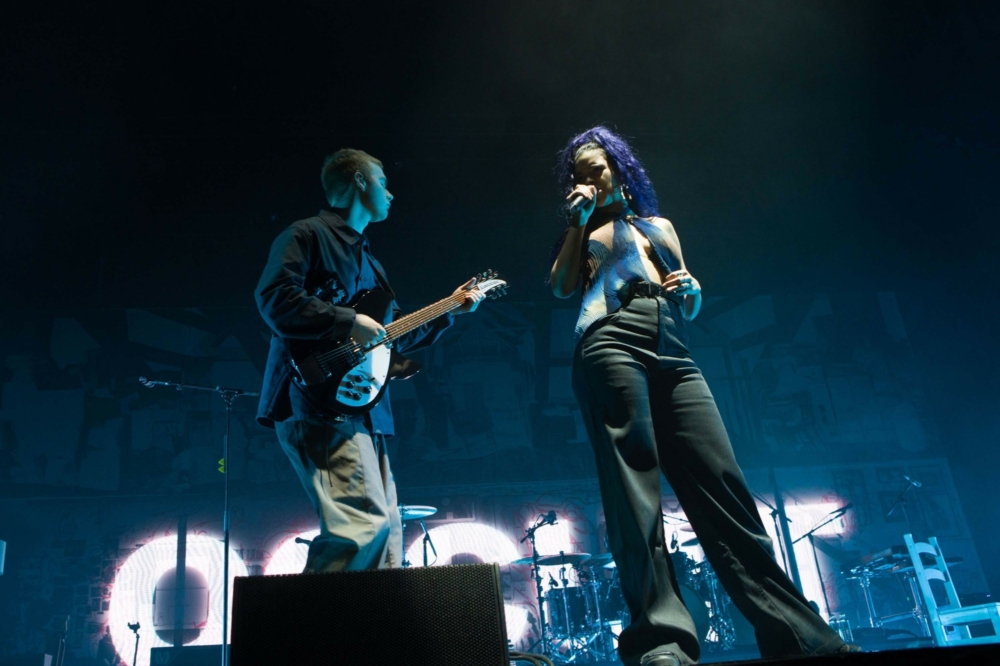 Get your copy of the latest issue